Mass Invitations, Mobile Nav, & more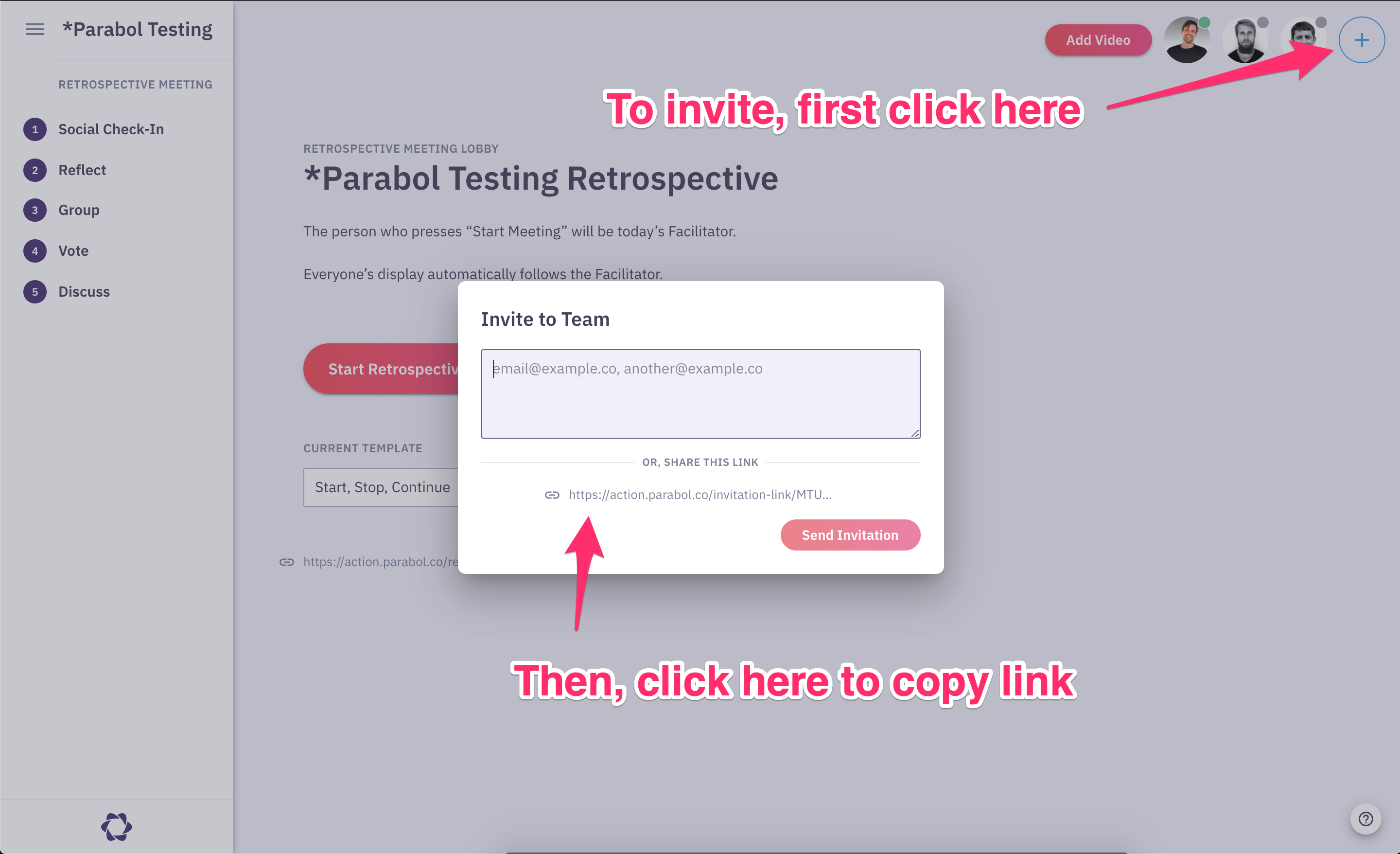 Common feedback we'd received was getting teammates to join your meeting was too difficult. In the past, somebody you invited had to navigate to their inbox and open an email to click a link. When they clicked it, the link would only work for them alone. Once the invitation had been accepted, it became invalid. While very secure, it was just too much friction.
We shipped a feature to make joining a meeting much simpler: just copy a link and paste it someplace to share it with your teammates.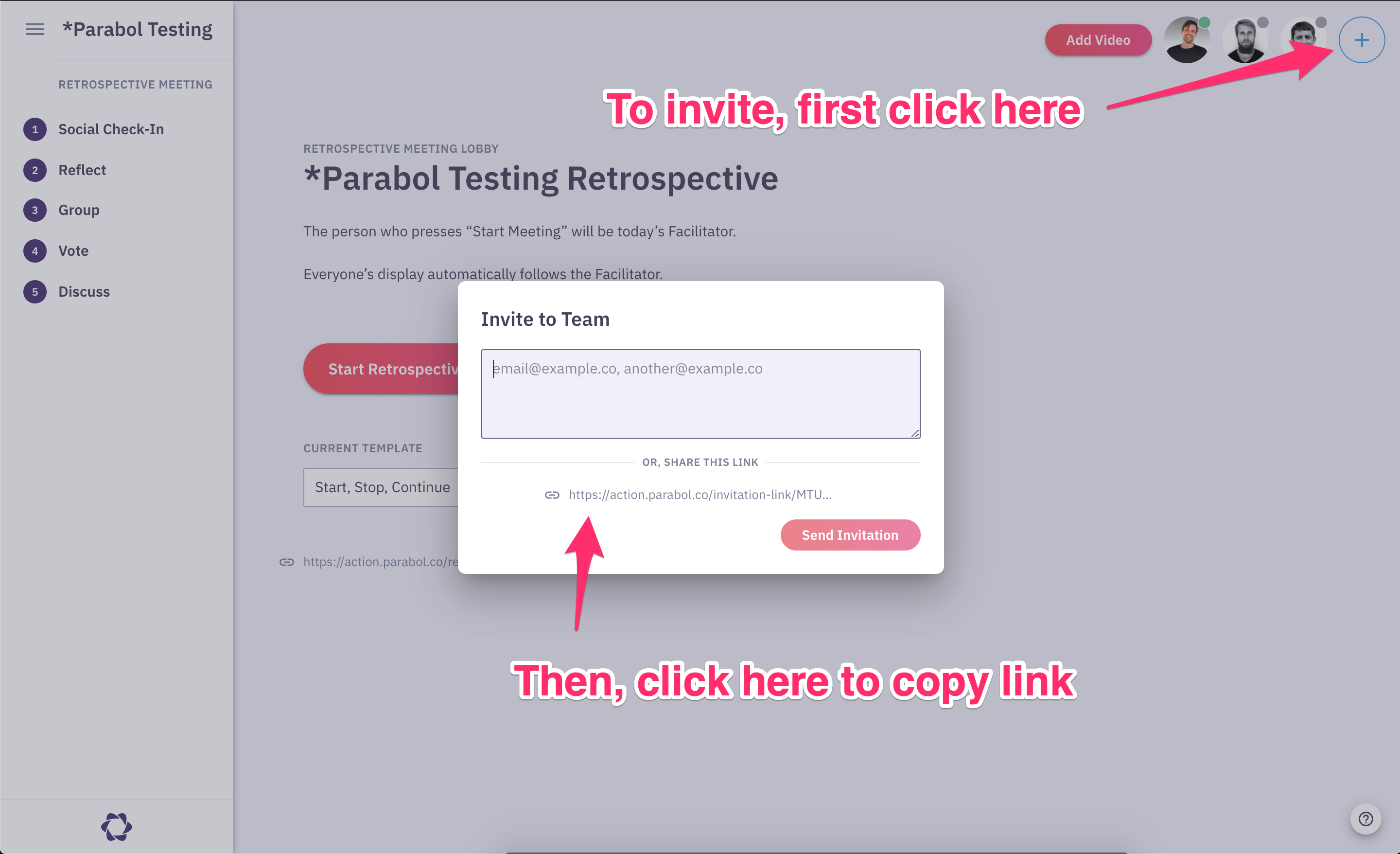 Once you paste the link, it's valid for people to click and join your team for up to 1 day. After that, the link will no longer grant access to your team.
Slack is a great place to paste these new invitation links:

Swipe-able Mobile Navigation Menu
We devote a little of each development sprint to improve our app for use on mobile devices. In this release we've included a slick new swipe-able left navigation menu:
Single-card Grouping
When you run a Retrospective meeting and reach the Group phase, if you find you've got one card that doesn't belong to any other groups but you still want to theme it so it can be voted on and discussed, now you can. Just click on the card, and a little theming field will appear you can edit to your heart's content:
Other Updates
Async Facilitator improvements: when you use the time boxing feature to run a meeting phase asynchronously, the appointed meeting facilitator now stays the same—even after that Facilitator disconnects from the app
Async usability improvements: the navigation controls used to navigate to the next meeting phase no longer bounce while the time box still has time left on the countdown
Many miscellaneous front-end and back-end fixes: see the Changelog for a complete list
All your agile meetings in one place
Run efficient meetings, get your team talking, and save time. Parabol is free for up to 2 teams.