Free Pre-Mortem Tool for Remote & Hybrid Teams
Run Engaging, Actionable Pre-Mortem Meetings
Identify and solve problems before they happen with Parabol
Parabol makes it easy to run productive Pre-Mortems and take action on your team's insights
Identify potential problems and turn them into actionable solutions ahead of time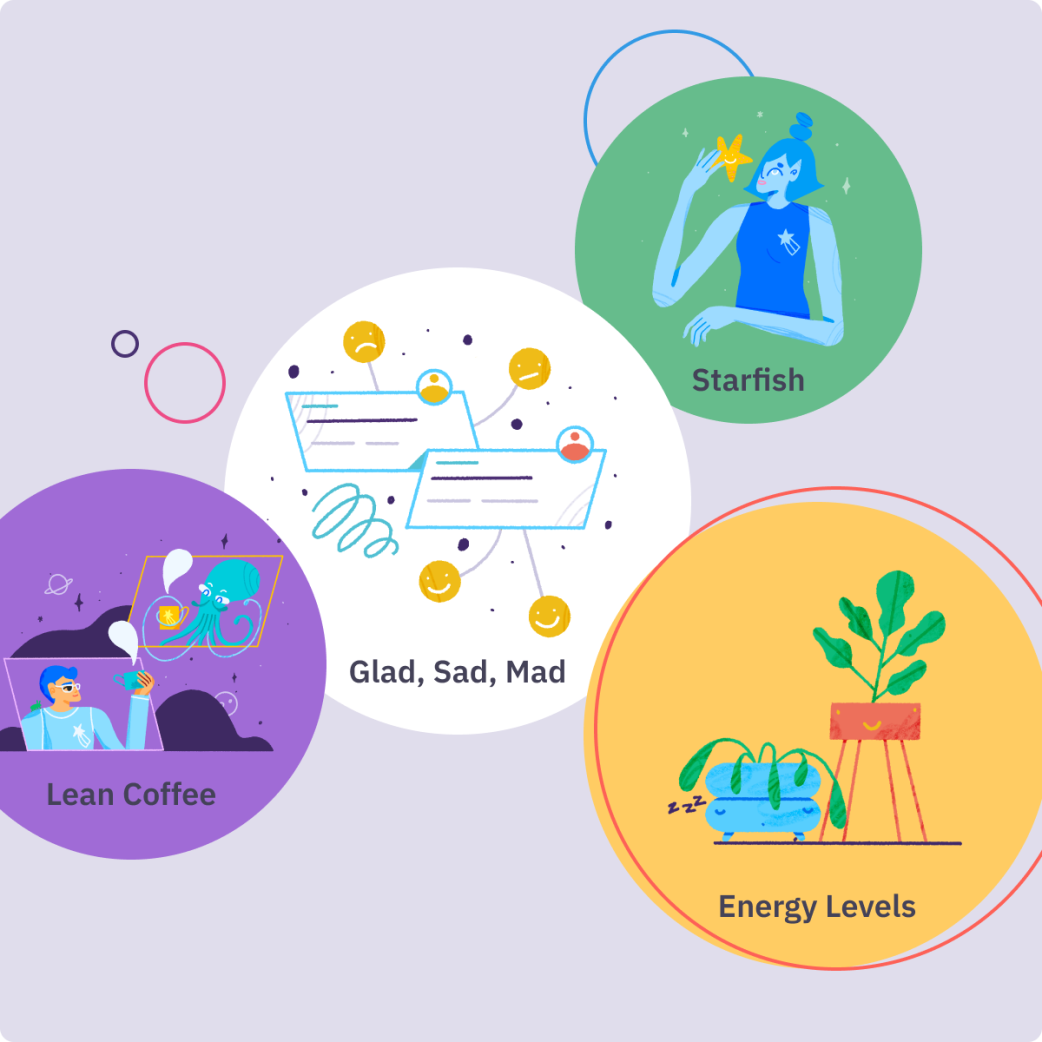 Choose a ready-made template – or create your own
Remove the guesswork and get started in seconds, by picking from our library of Pre-Mortem templates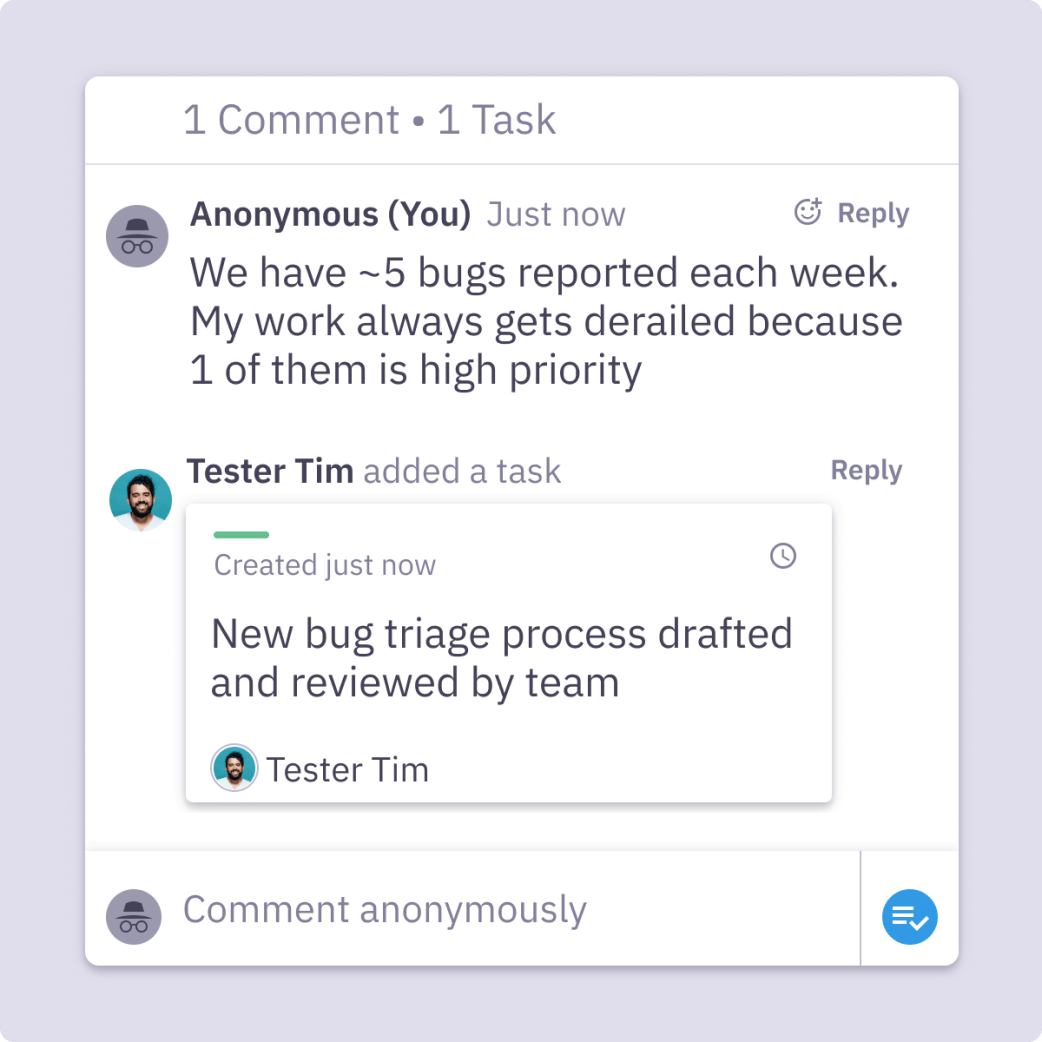 Share honest feedback in a psychologically safe space
Encourage open and honest contributions with anonymous or non-anonymous reflections. Team members can also add anonymous comments in Discussion Threads.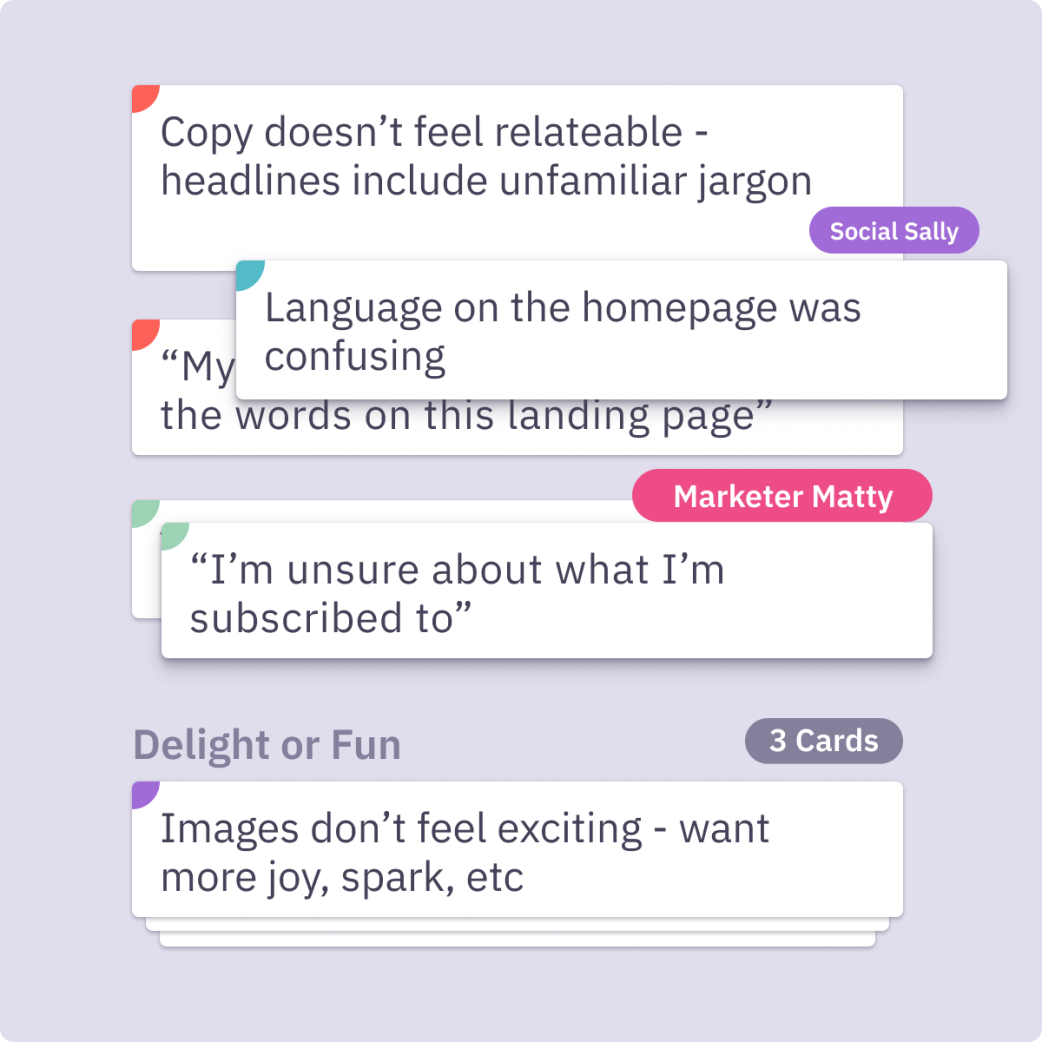 Collaborate to easily discover patterns as a team
Get the whole team involved in spotting common themes, with multiplayer drag-and-drop cards. Group themes together by clustering related ideas.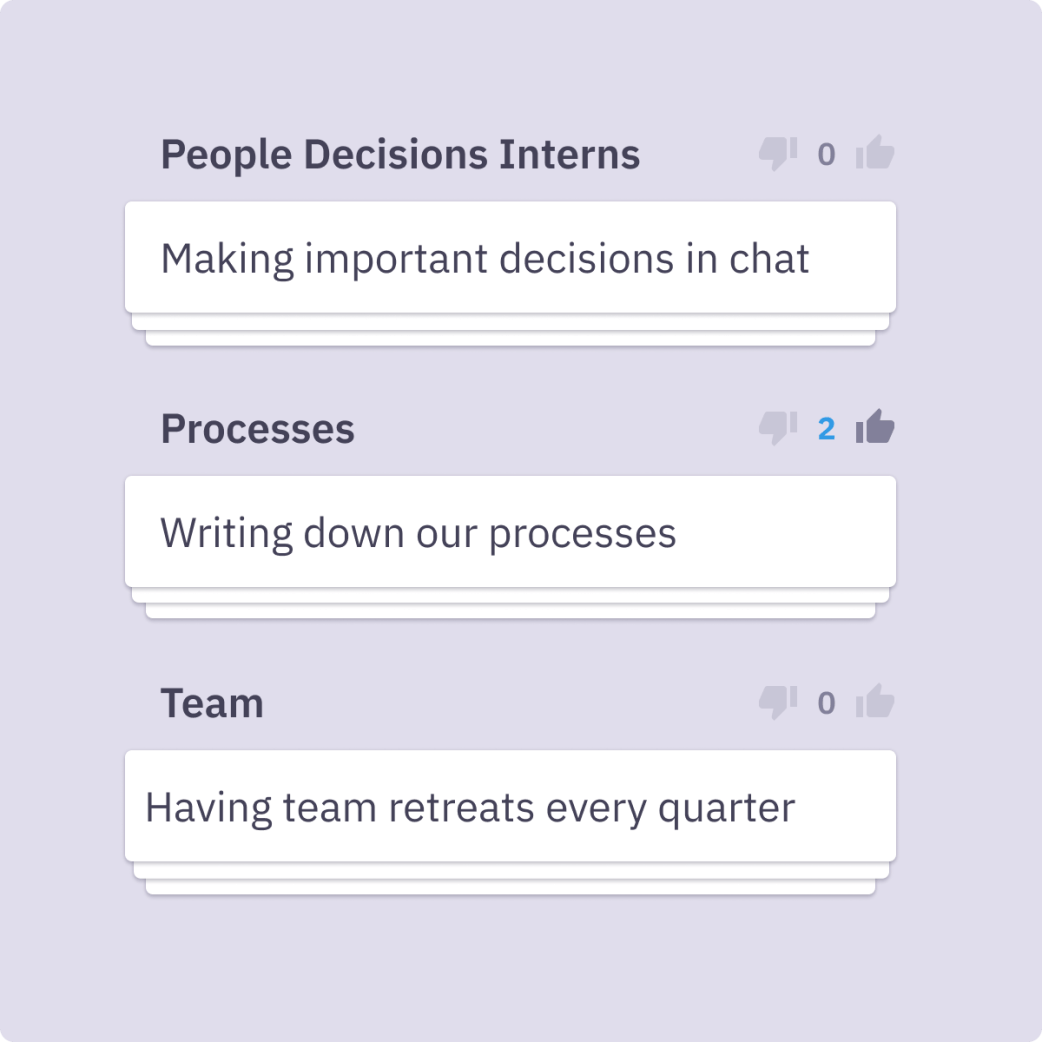 Prioritize what matters most with democratic voting
Keep Pre-Mortem meetings democratic and fair with anonymous voting. Learn what your team wants to talk about and give everyone a voice.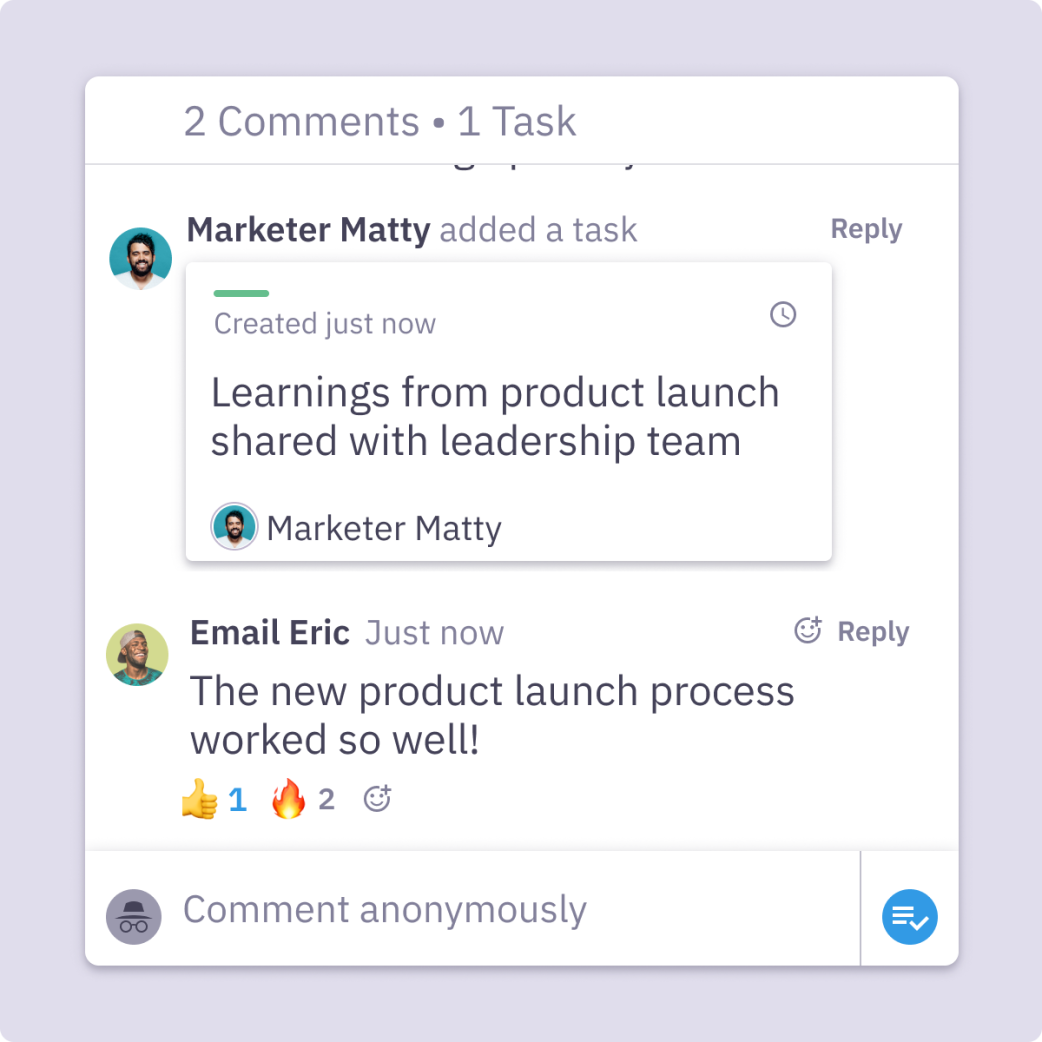 Hold an open discussion on improvement opportunities
Review themes and align on the biggest issues. Discuss in person or asynchronously with dedicated conversation threads that support introverts and extroverts alike.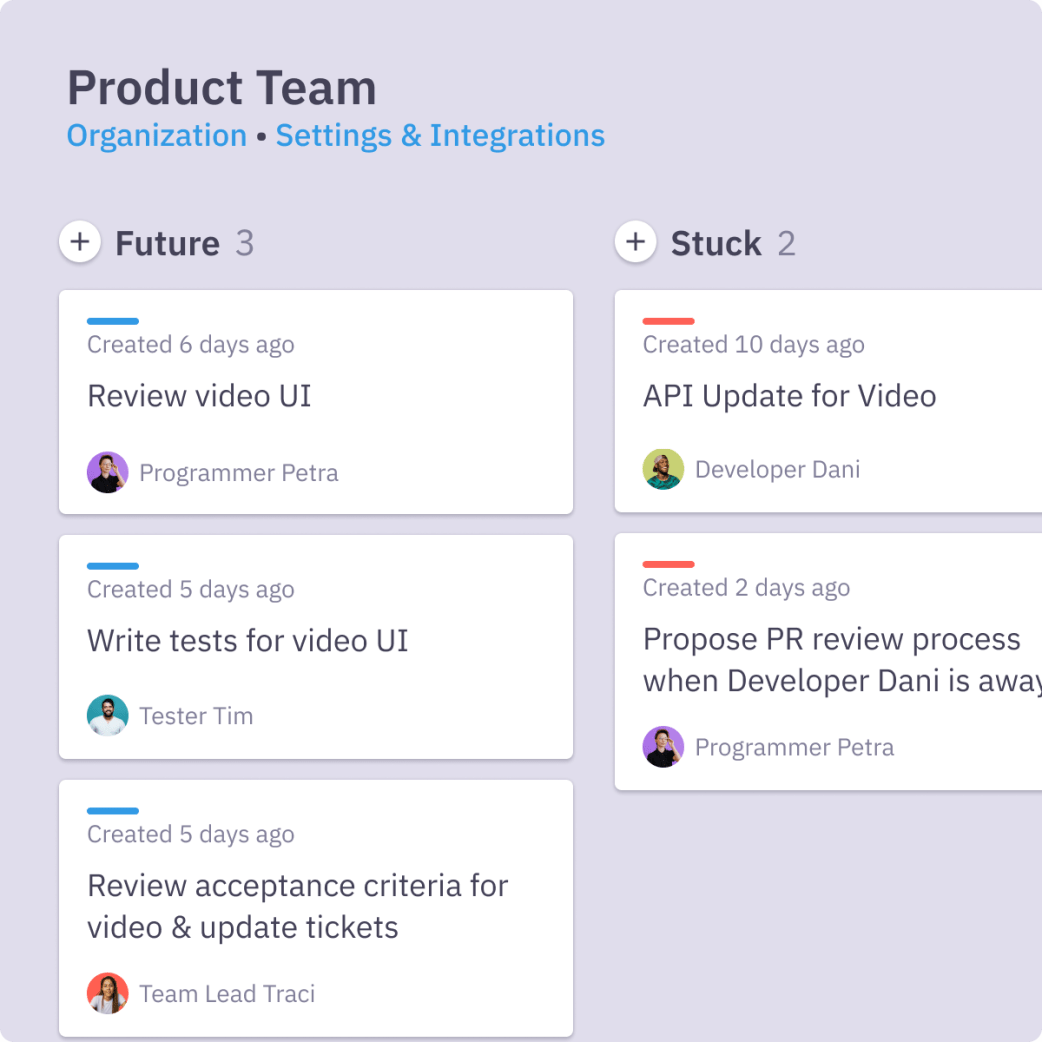 Define next steps to improve your projects
Create an action plan to increase the success of your project. Capture potential risks and solutions in Parabol and send them directly to your project management tool.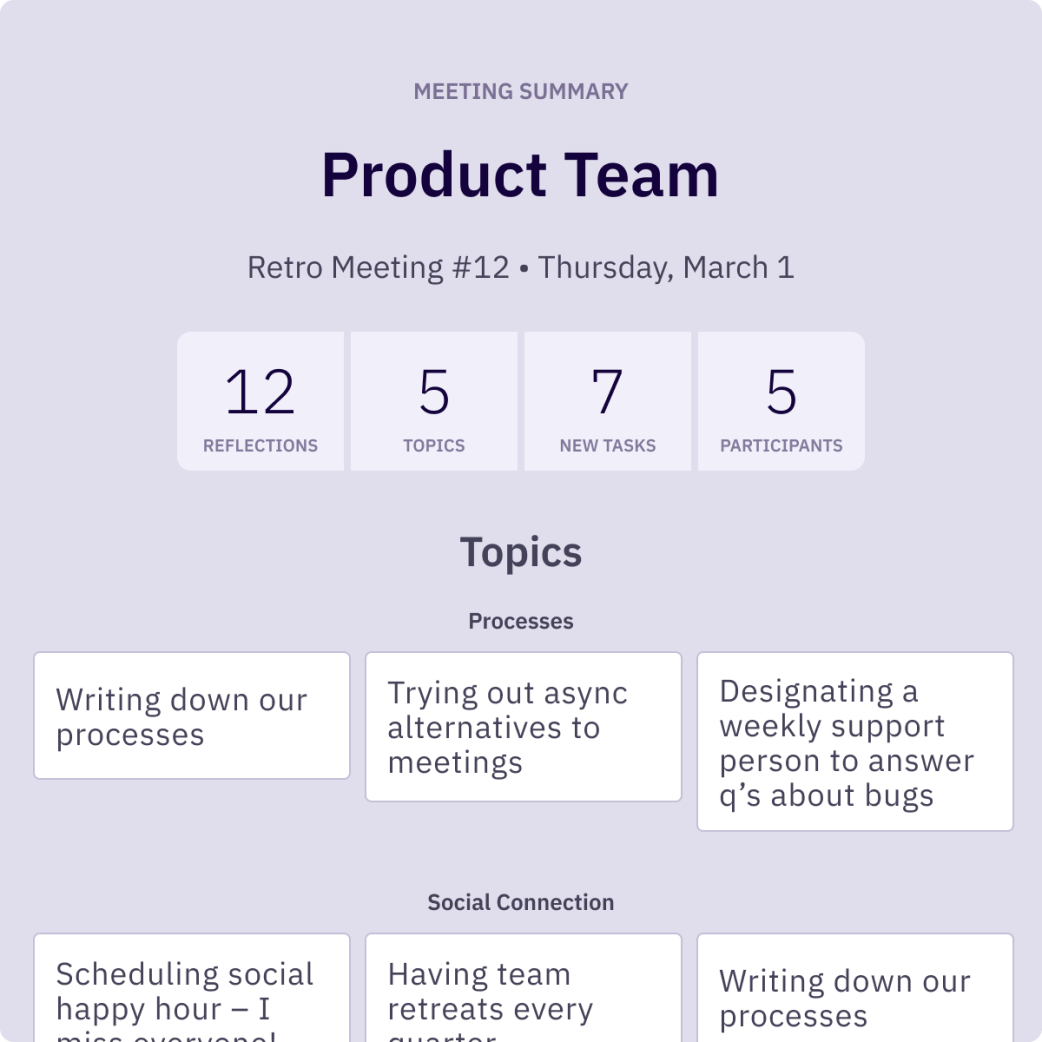 Automatic meeting minutes sent to your inbox
Stay focused on the meeting discussion, and let us handle the note-taking. Parabol will automatically send meeting minutes, the documented ideas, and takeaway tasks in a helpful summary when you're done.
Transform Your Pre-Mortems Into Actionable Insights
Identify potential risks and create a plan that maximizes your chances of success.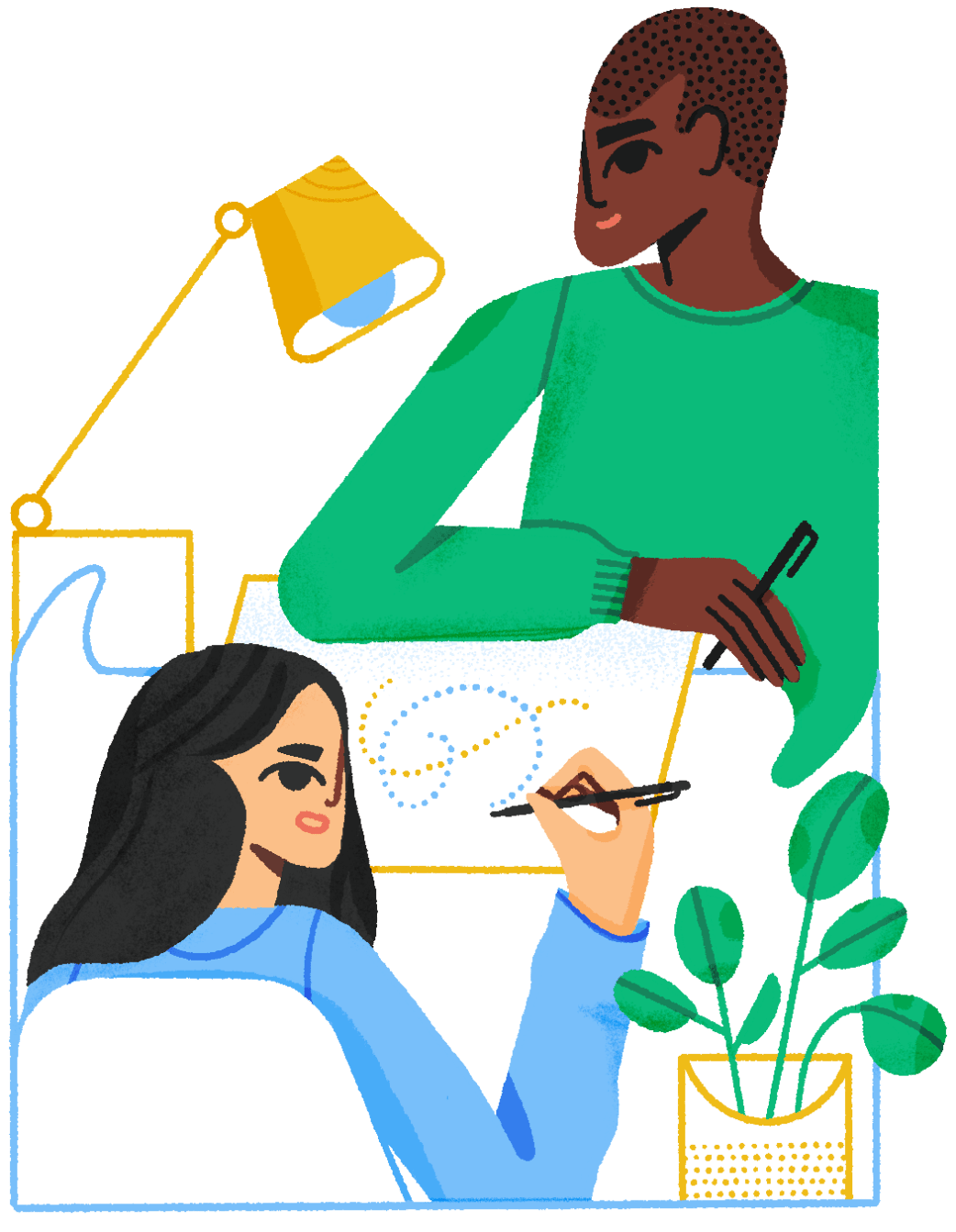 Why choose Parabol for your next Pre-Mortem?
Save time with a pre-built meeting structure that takes the guesswork out of your projects

Capture takeaway tasks directly in your preferred project management tool 

Stay updated with automatic meeting notes

See your team's meeting history in one place so you can observe trends over time
Actionable Pre-Mortems that Accelerate Your Team's Progress
Parabol's Pre-Mortems come with a toolkit of features designed to facilitate collaboration in your team to achieve success on all of your projects.
| Features | Parabol | Virtual Whiteboard |
| --- | --- | --- |
| Pre-Mortems templates | | |
| Facilitated icebreaker | | |
| Optional anonymous input | | |
| Timer | | |
| Takeaway tasks | | |
| Anonymous voting | | |
| Automated meeting minutes | | |
| Project Management integrations | | |
| Chat integrations | | |
| CSV Export | | |
Capture takeaway tasks and send them directly to your project management tool – for Free!
Capture potential problems and solutions for your projects directly into your preferred project management tool.

Engage your team and stakeholders, with meeting reminders and summaries right in MS Teams, Slack, or Mattermost.
Explore more ways to use Parabol
Running meetings can be a hassle, but it doesn't have to be. Parabol's built-in structure helps you streamline your meetings and take action on your insights.