Agile Meeting Software for Enterprise Teams
Better meetings mean better performance
Enterprise agile meeting software that keeps meetings on-time and on-point. Give your company the security and service to support high-performing teams.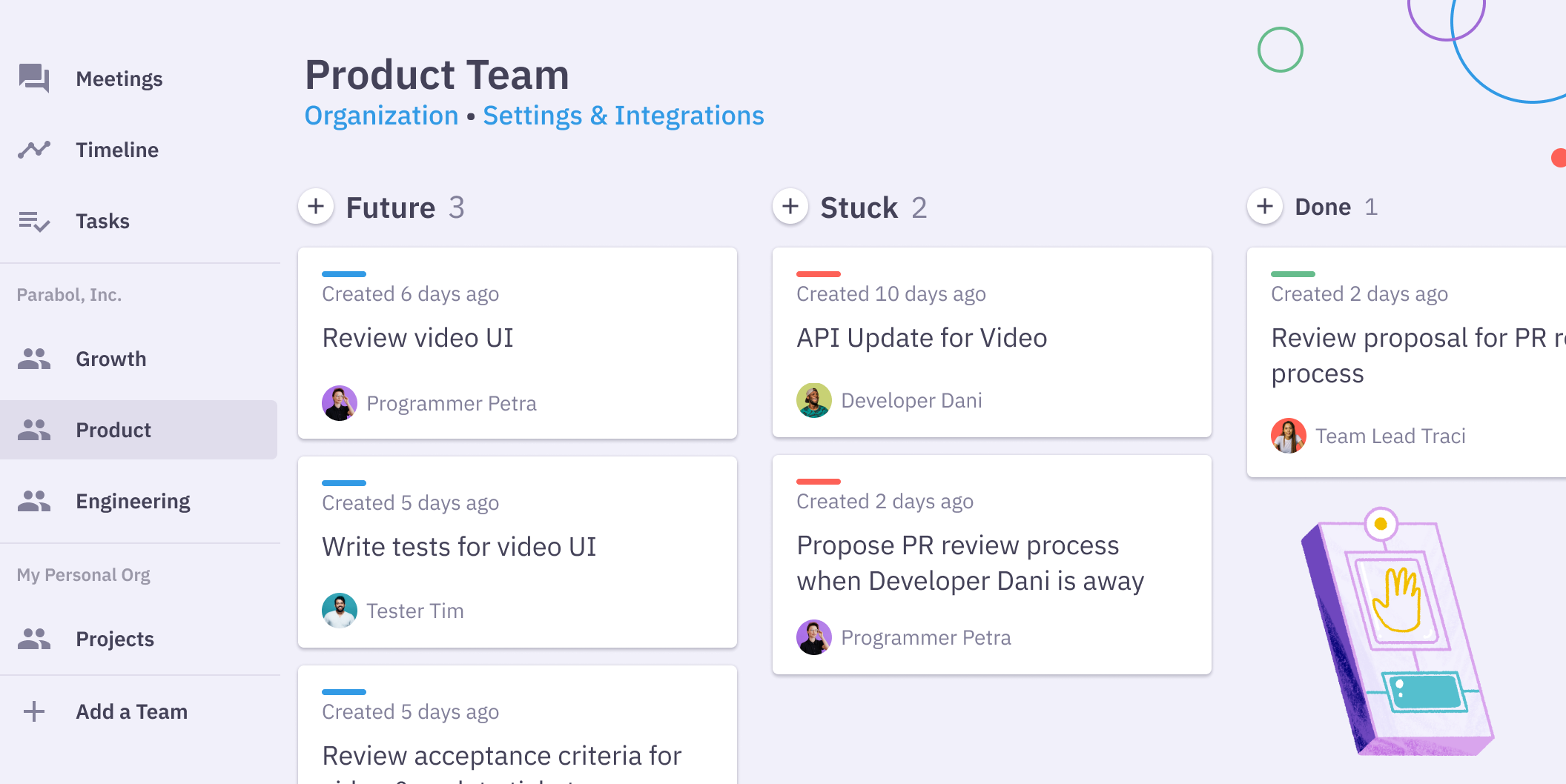 Join hundreds of companies doing their best work with Parabol for Enterprises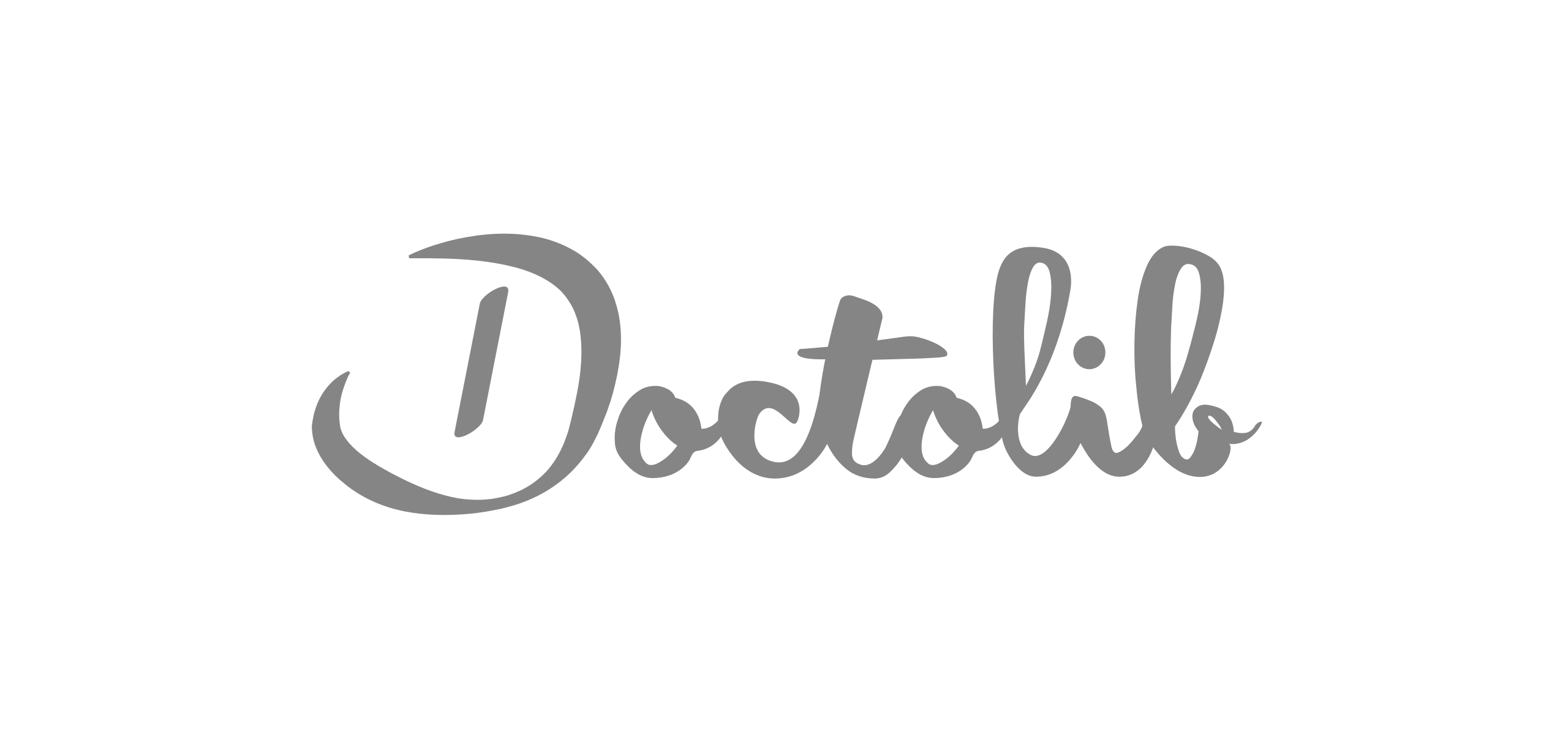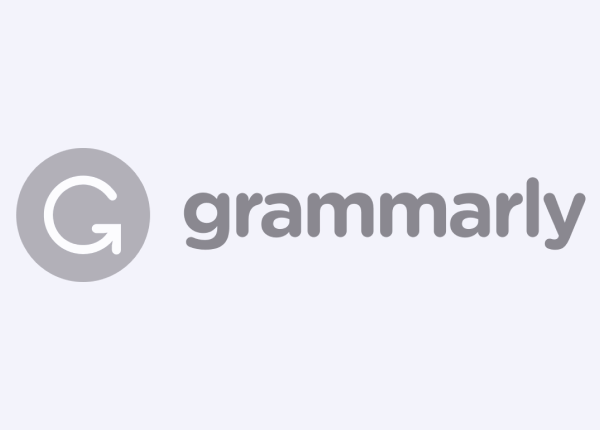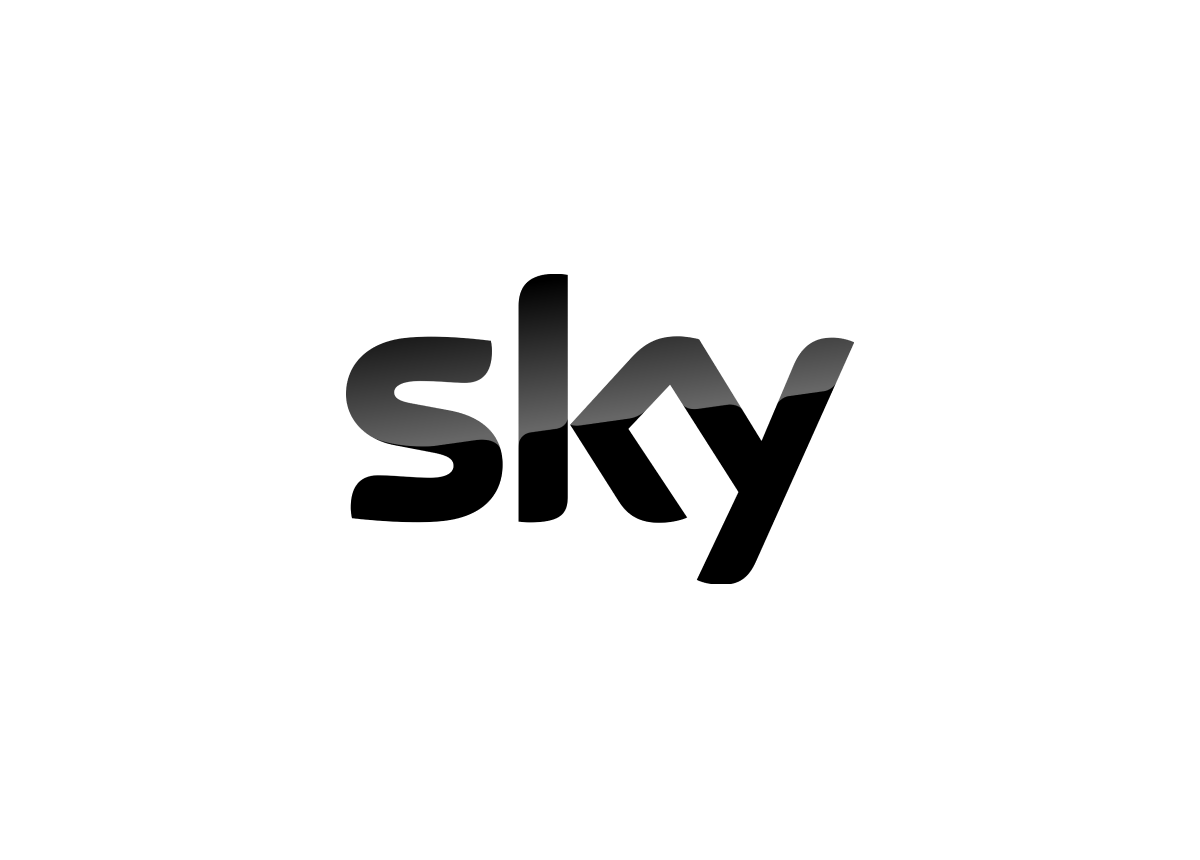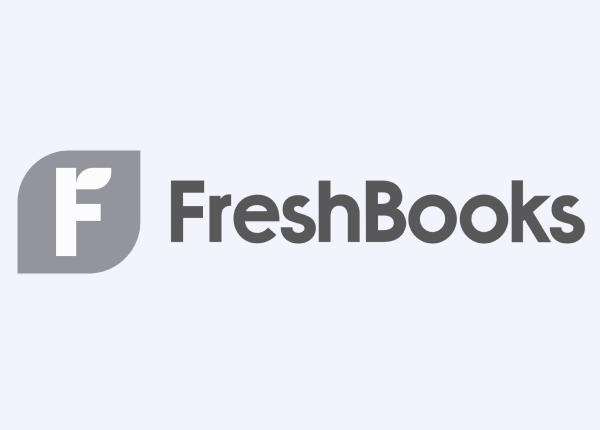 Set Your Team Up for Success with a Secure Foundation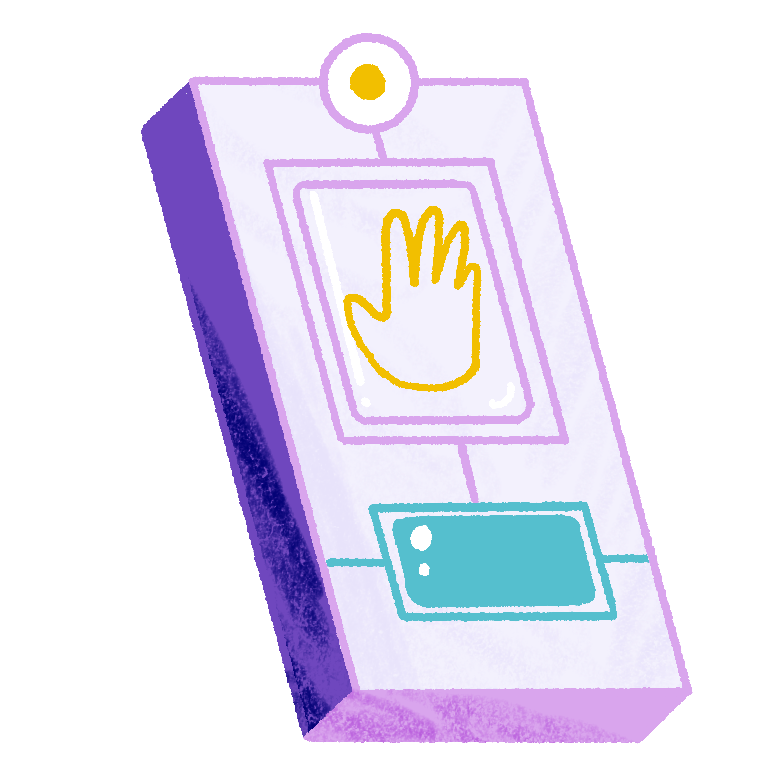 Make access safe and straightforward with SSO
For team members: No need to manage additional logins 

For admins: A single point of authentication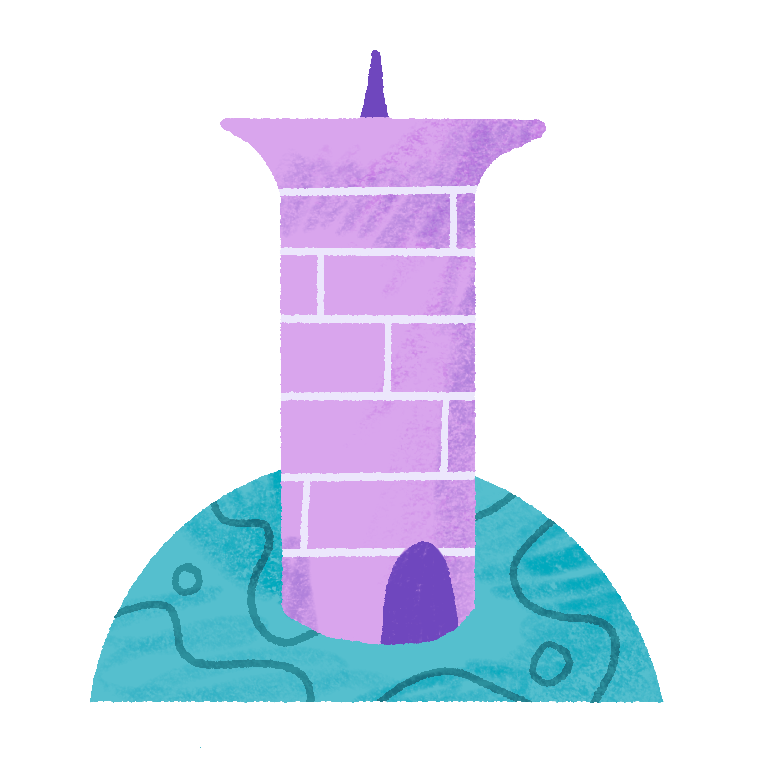 IT teams can sleep at night with Enterprise-ready security
Trusted by security-conscious organizations like T-Mobile, the Federal Reserve Bank of Atlanta, and Mastercard. 
Fully-auditable source-code

Option of email ownership verification

Advanced

real-time

monitoring of public SaaS and privately managed deployments

Privacy policy compatible with

 

EU-US Privacy Shield, GDPR, CalOPPA, and US FIPS

Flexible permissions for company and team leaders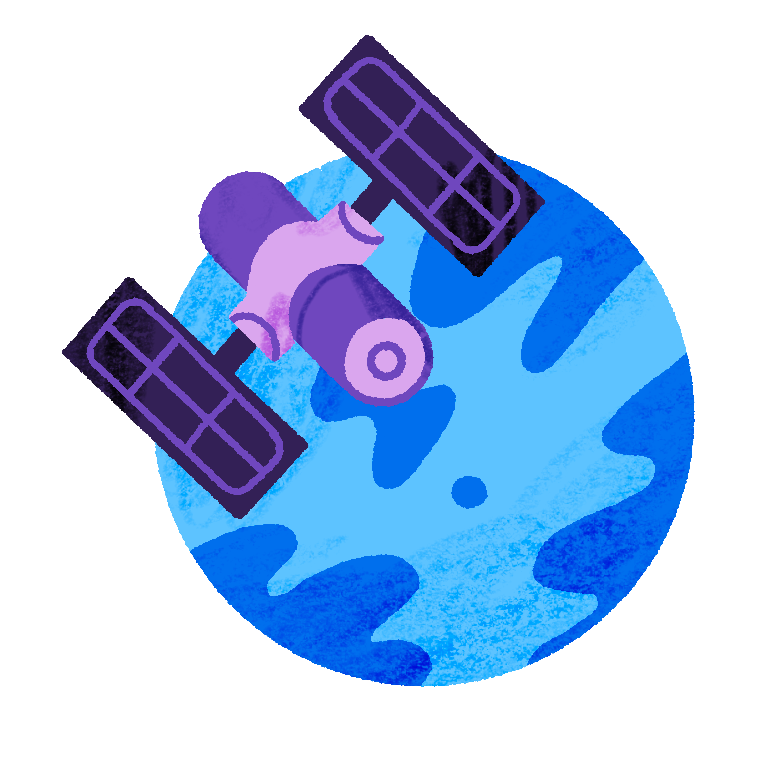 Put the power in your hands or ours
Your company can enjoy hosting:
Within our public SaaS, with redundancies for safety, and parallelized for speed 

On your own servers as a self-hosted instance
The choice is yours and we're here to support you.
Support Your Teams as They Grow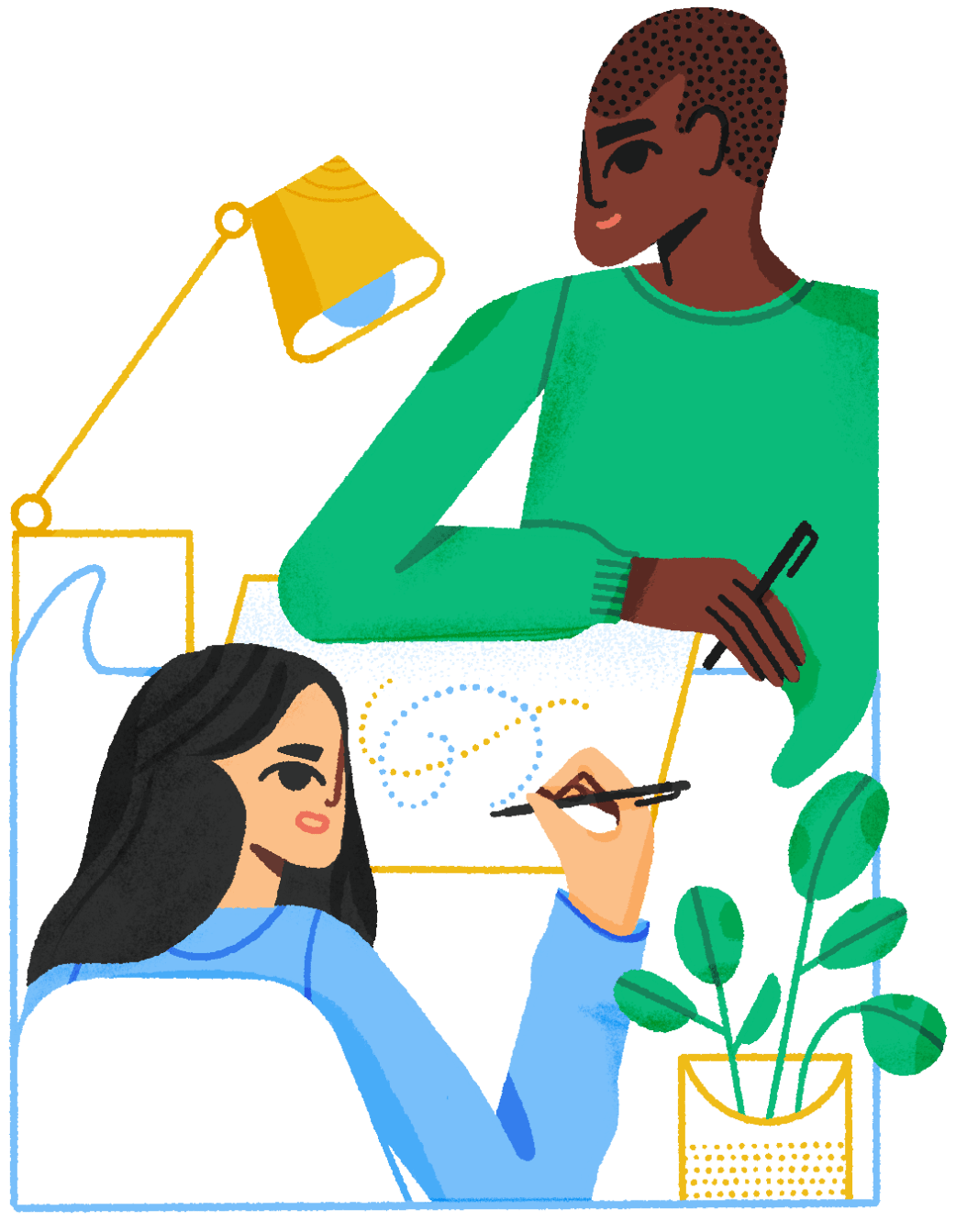 Get the support you need with first-class service
Our team is on-hand to make sure your teams have what they need. That includes: 
Guaranteed 99.9% uptime 

A dedicated support channel for on-demand, personalized help 

Priority requests, including for new features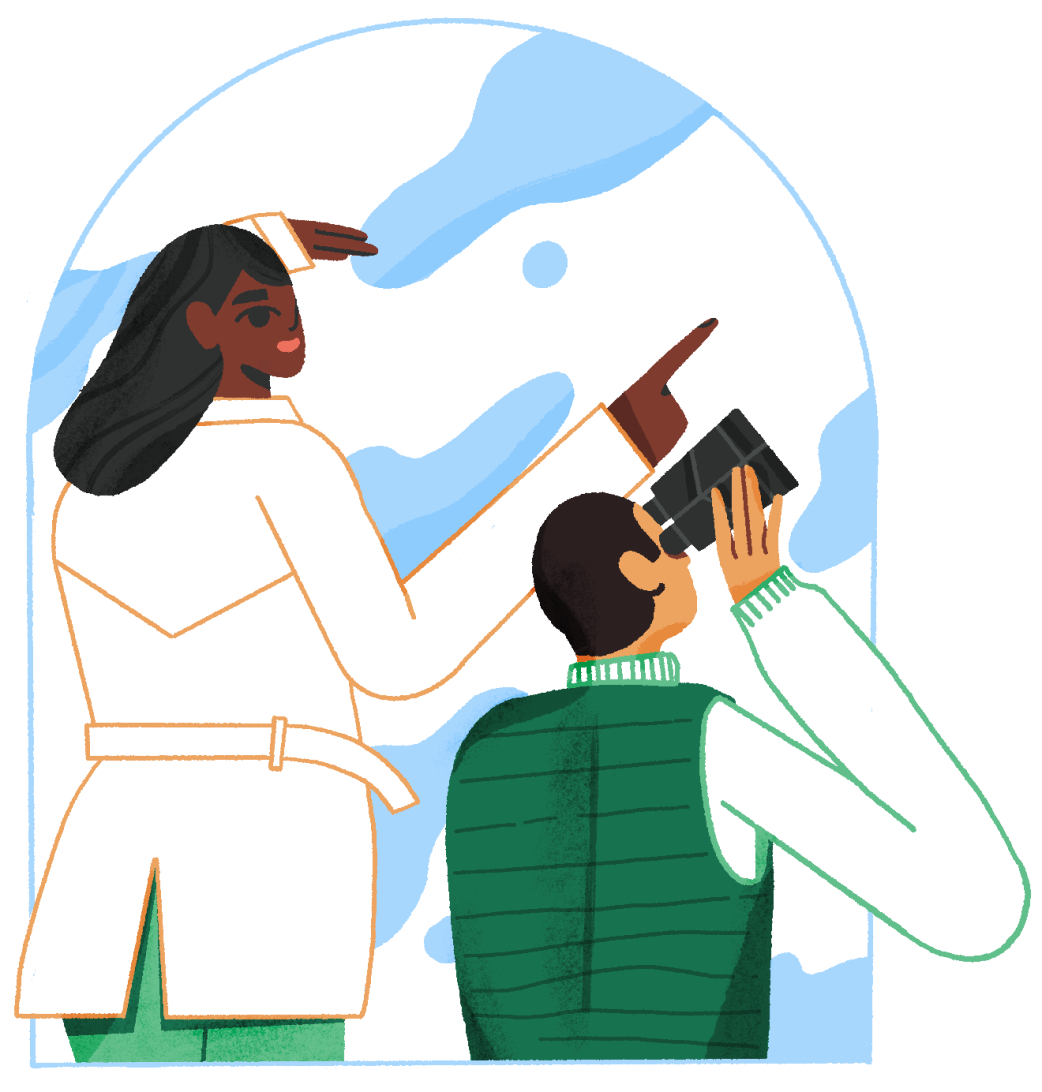 Avoid a surprising charge with annual billing
With an Enterprise plan, you'll pay annually for flexible usage tiers. That means: 
You can plan ahead and budget more easily

You can add more team members at no extra charge
Why Choose Parabol Enterprise?
Everything your team needs to host fun, engaging retros, simply.
Does "fun" matter in the software development world? I'd like to think so! And Parabol is that and more. It's intuitive, easy on the eyes and comes pre-baked with dozens of retro ideas from some of the greatest hits to a few I've never heard of before (and I try to read up on retro formats quite a bit). Parabol is a pleasure to use.
Parabol has provided us with the one go-to solution for facilitating our meetings.
Even using it with 20+ participants we have a blast! Before that, we tried digital sticky note solutions but only Parabol provided us with every step of a proper retro being represented by a useful integrated functionality. From Ice-Breakers through the reflection phase to the voting, everything is covered in a mindful and smart way. We're also trying to use it in Poker Plannings which so far has accelerated the process by a lot through its Jira integration.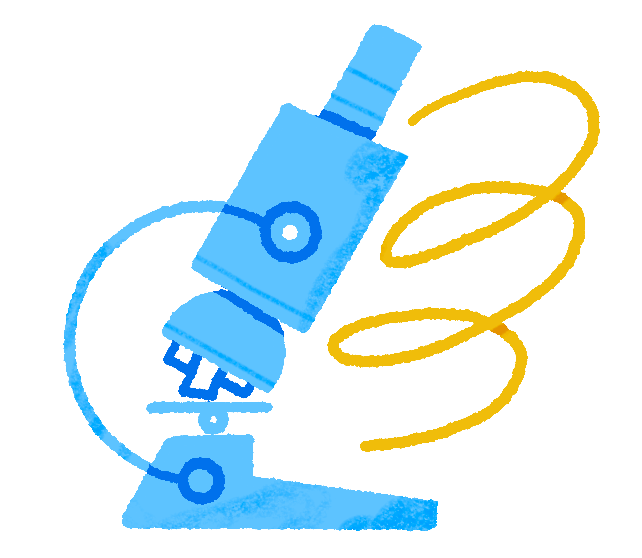 Retrospectives
Gather your team to reflect on your work, find themes, decide next steps, and drive continuous improvement.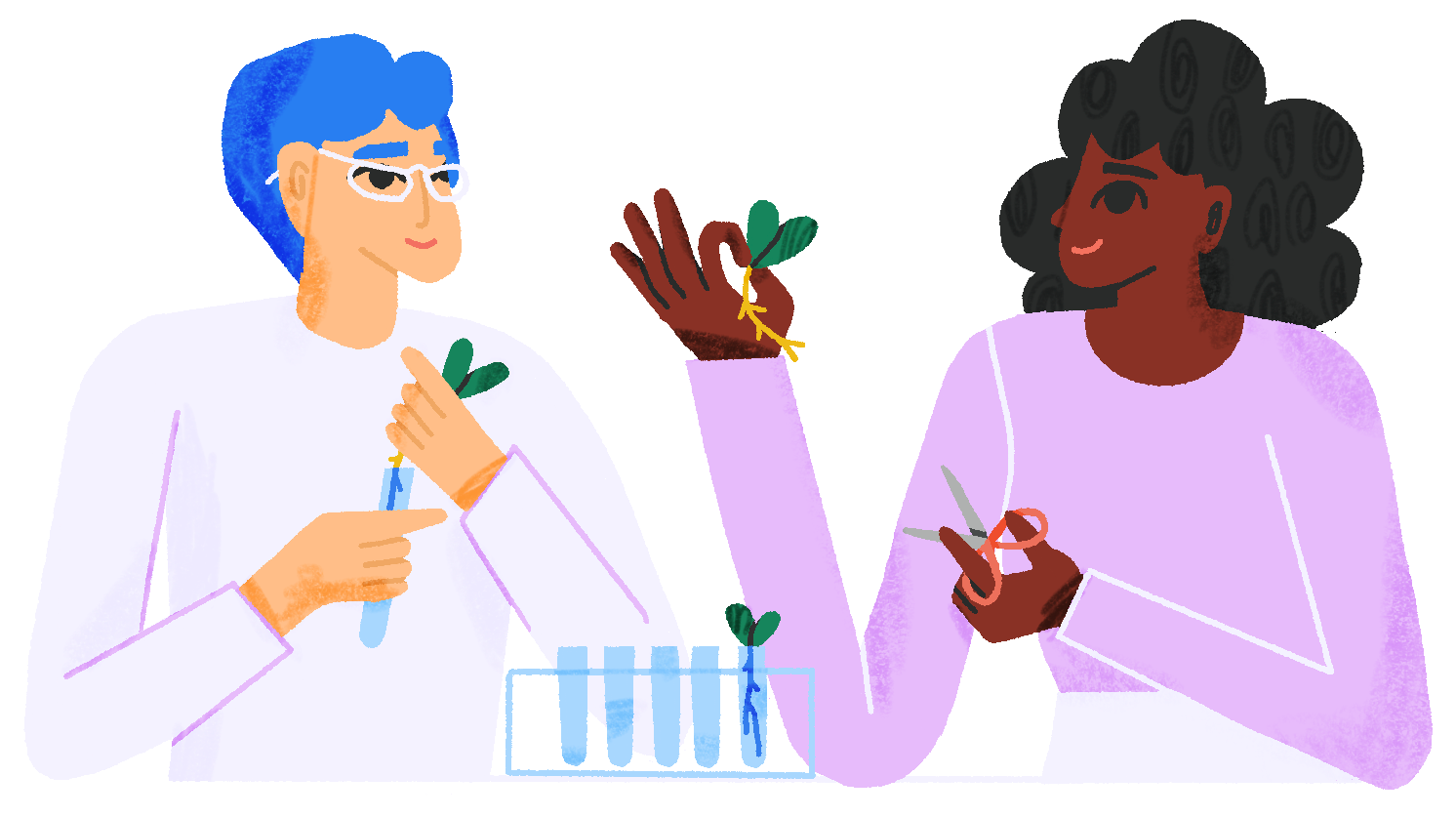 Standups
Run sync or async standups with Parabol's purpose-built tool for distributed teams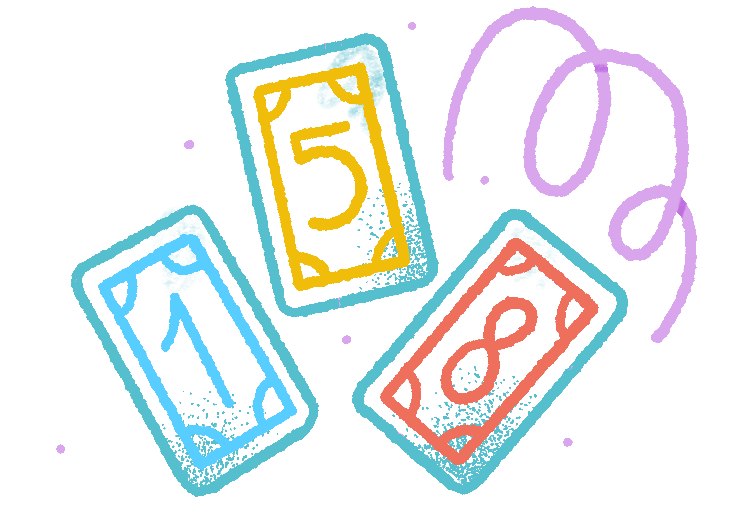 Sprint Poker
Sync issues from your backlog management tool and collaborate on estimation with a fun digital deck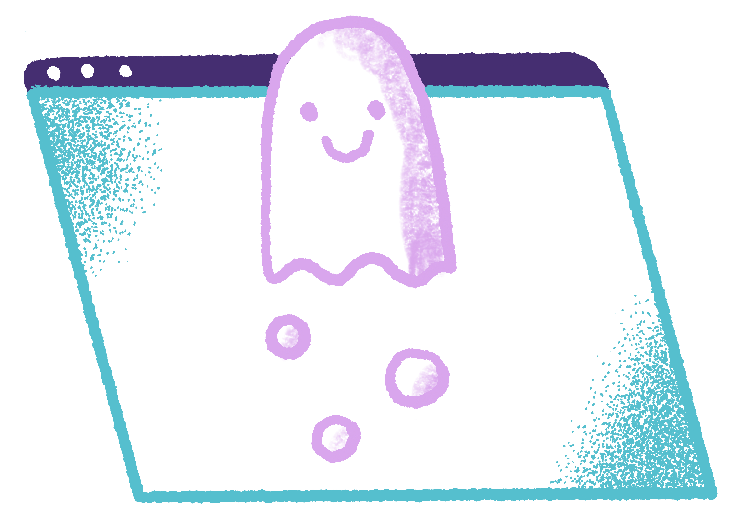 Anonymity
Let team members be honest with anonymous reflections, votes, estimates, reactions or comments.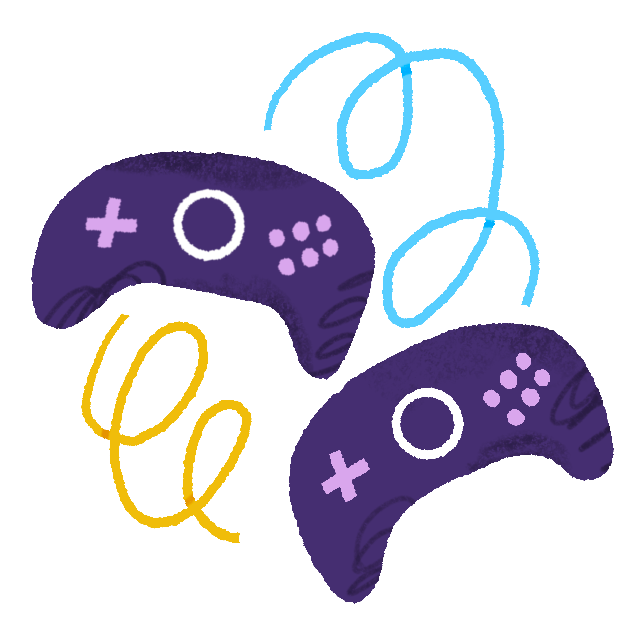 Multi-Player Interactions
Get the whole team involved in meetings with multiplayer drag-and-drop cards, live task editing, dynamic agenda items, emoji reactions, and even discussion threads for quieter team-mates.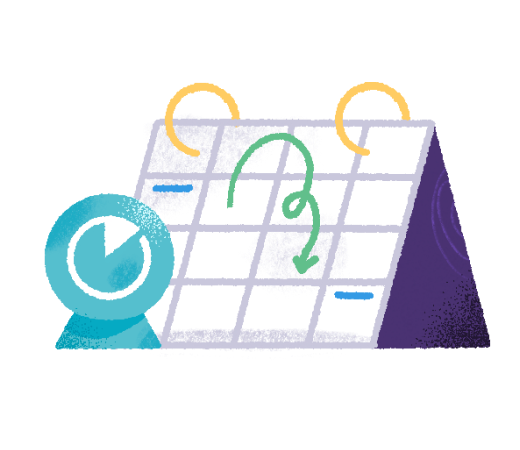 Timer
Keep meetings moving by timeboxing a discussion or setting a deadline for a phase.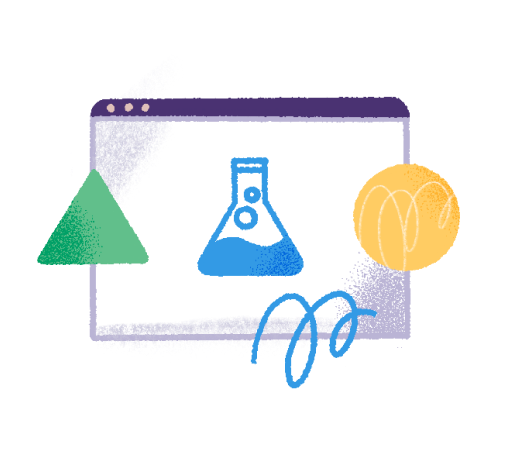 Templates
Pick from 40+ popular formats for retrospectives and estimation meetings and save meeting prep time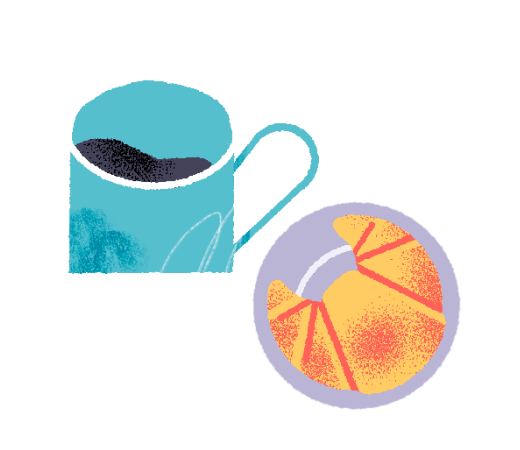 Icebreakers
Get quiet teams or team members talking with 200+ built-in icebreaker questions.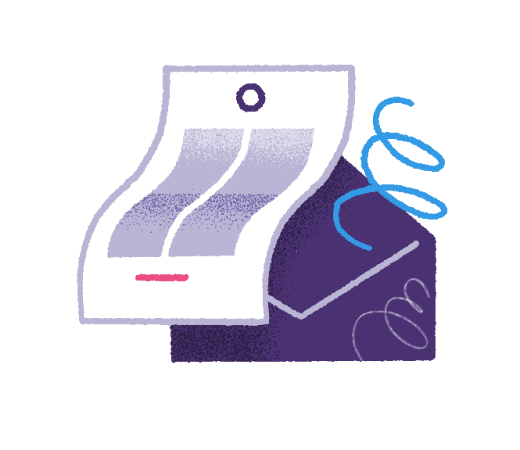 Summaries & Documentation
Collaborate on notes in real-time during meetings, then receive a summary at the end. Access a chronological record of your team's meeting history at any time.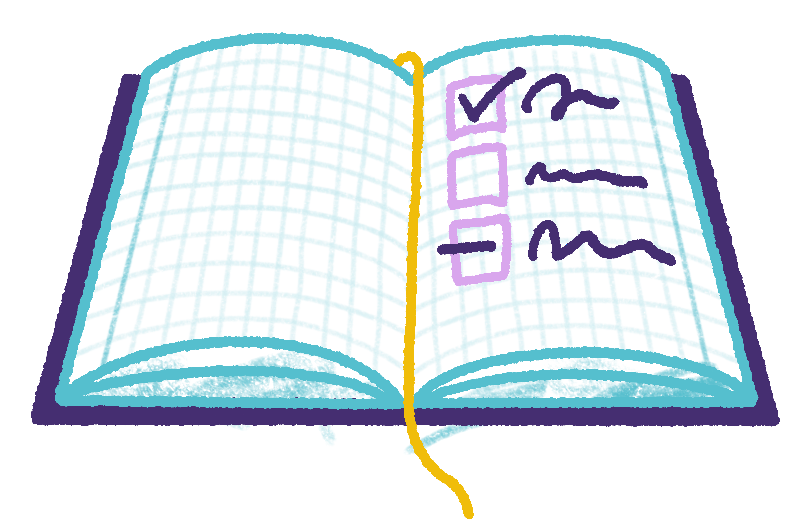 Team Meetings
Keep team check-ins on track by collaborating on an agenda, sharing individual updates, and finding ways to get unblocked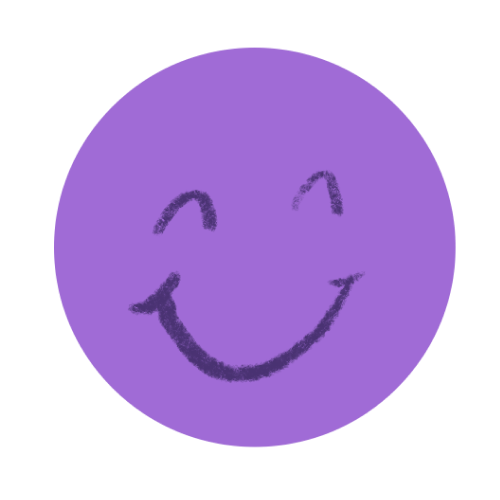 Team Health
Run lightweight team health polls during your meetings to keep the pulse of team happiness, motivation, and energy
Tasks and Threads
Create action items directly from your meeting and export them to your backlog and tasking tools. Or use built-in threads to discuss agenda items asynchronously.
Everything You Need for Remote Agile Ceremonies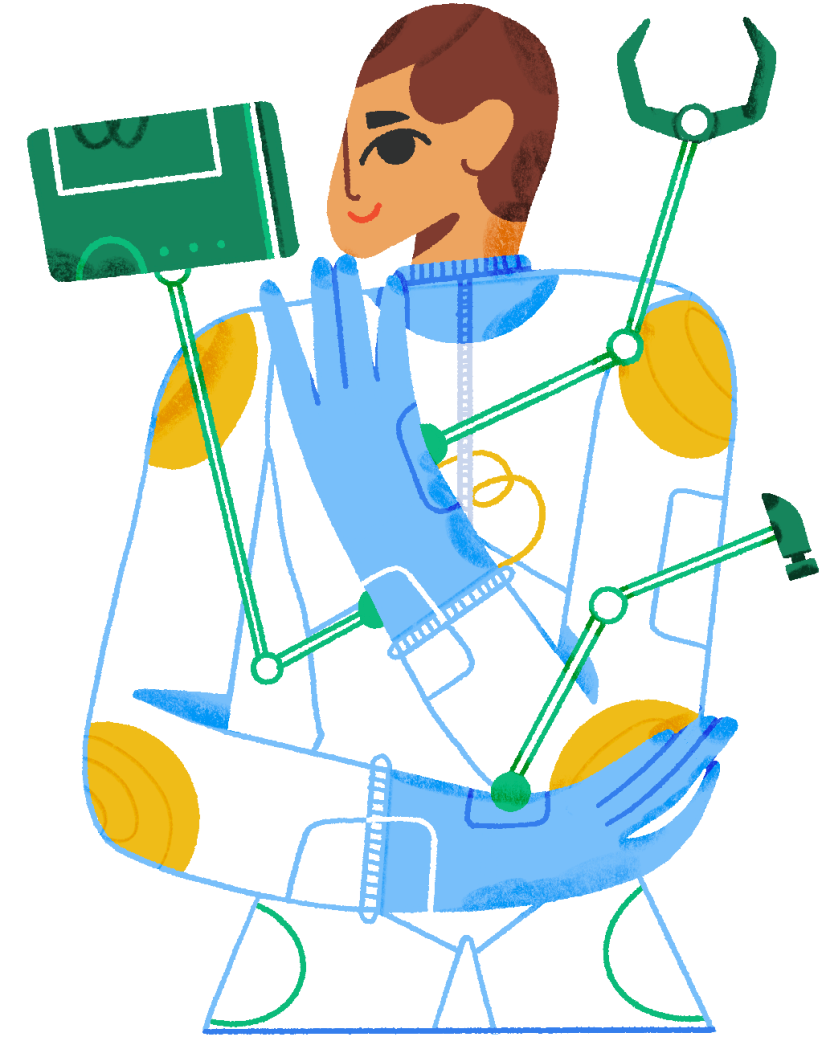 Integrated with tools you already use
From sending reminders to syncing user stories, improve your workflow by connecting to the tools you're already using.
Still have questions? Contact Us