Google Calendar Integration for Parabol
Automatically send Google Calendar invitations for your meetings
Schedule your meetings in Google Calendar
Set up your Agile or Scrum ceremonies in Parabol, and automatically create Google Calendar invitations that are sent to your whole team. With Parabol's Google Calendar integration, you can schedule your meeting in advance and have a corresponding meeting invitation sent to your calendar automatically.
Parabol's Google Calendar integration saves you the busy-work of manually creating both a Parabol meeting and a calendar event.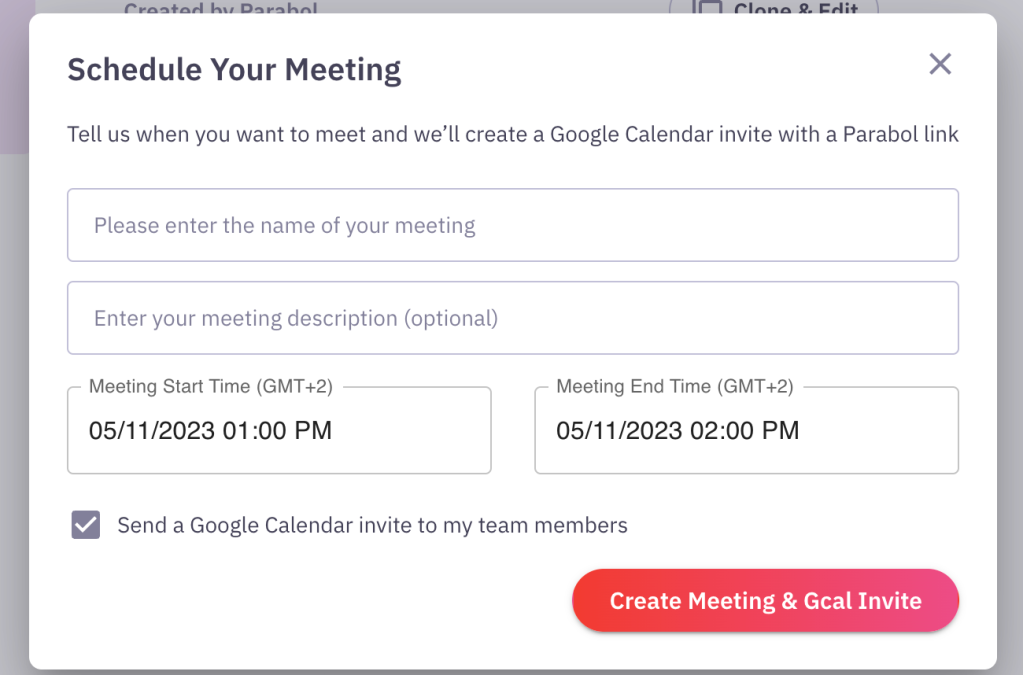 Participants will be able to join your Parabol meeting directly from the Parabol link in your Google Calendar invitation.
Plan recurring meetings ahead of time
Whether it's your bi-weekly retrospective, weekly check-in, or daily standup, meetings usually take place on a set rhythm. Parabol's Google Calendar integration lets you schedule recurring Parabol events directly to your calendar, so you set up your meeting once, and that's it!
This saves you the time of having to create separate meeting invitations and starting new Parabol activities. Or worry about sharing the link to your Parabol activity in your calendar invitation. Our integration will do it for you automatically.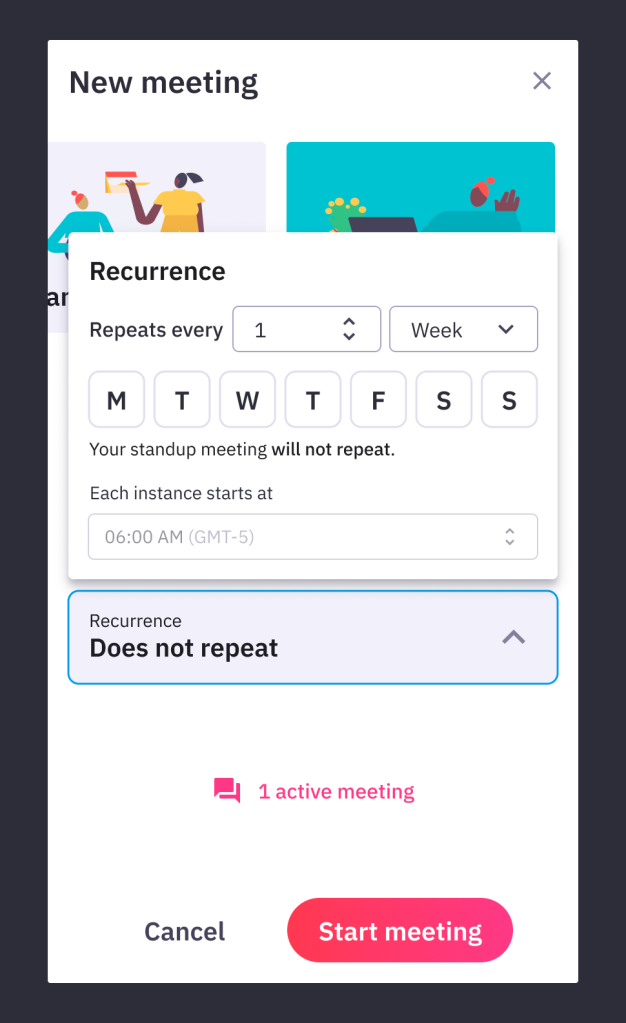 Automatically invite your team-mates
Instead of typing in everyone's email addresses, Parabol's Google Calendar integration will automatically invite members of your Parabol team to each meeting.
If a new person has joined your team, just add them to your Google Calendar invitation, and grant them access to Parabol when they click the meeting link.
Google Calendar Integration Access Form
Drop in your email below, and we will add you to the waiting list. You'll be the first to try out this integration when it's officially launched!