How to Prepare for a Scrum Master Interview: Expert Recruiter Q&A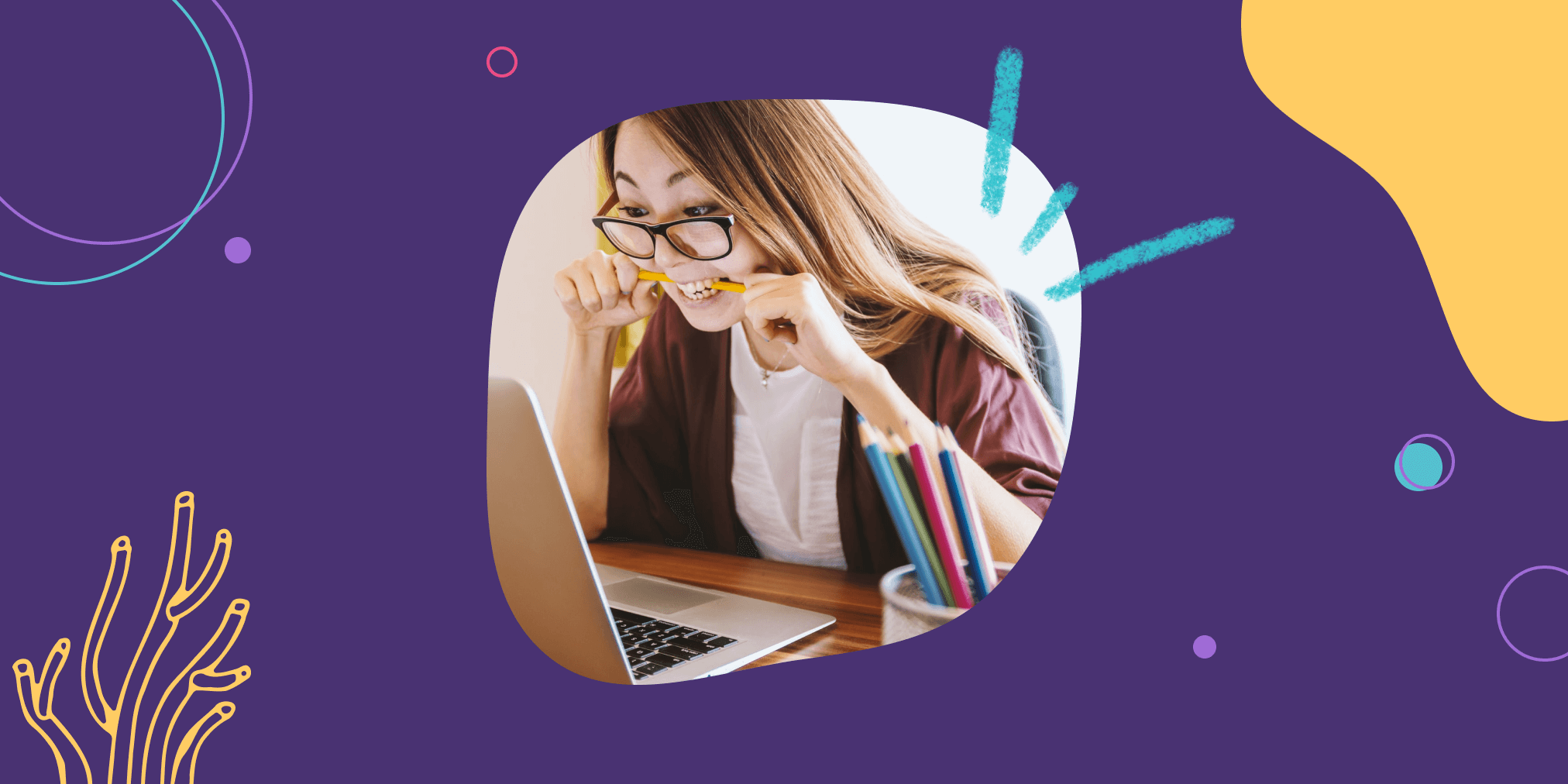 Scrum Masters are one of the most in-demand roles today, as companies around the world transition to Agile ways of working. In fact, the demand for Scrum Masters is expected to grow by 37.9% over the next 10 years.
What's more, it can be a lucrative career. The average Scrum Master takes home $103,428 per year in the United States. If there aren't enough Scrum Masters in the market to meet the growing demand, that salary could go even higher.
Expert advice on how to land the job
To help you figure out how to land your dream Scrum Master job, we spoke with Teresa Salazar, Parabol's international technical recruiter.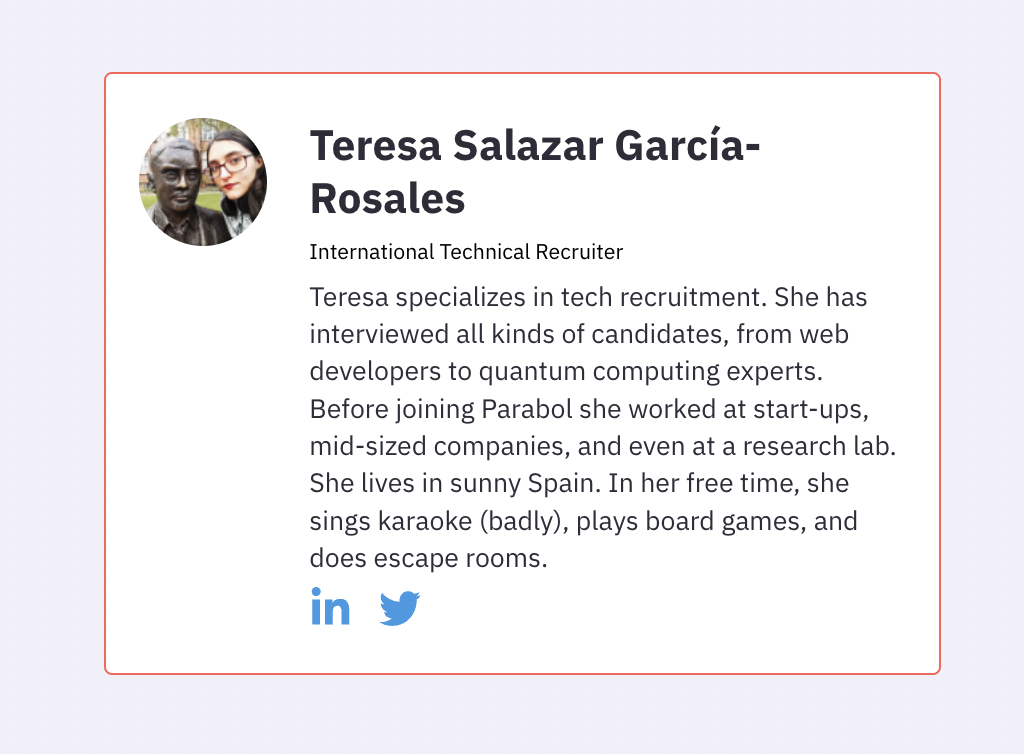 Teresa has screened and interviewed thousands of Scrum Master applicants. But what makes the difference between a good and a great candidate? And how can you stand out from the crowd in your application and interview?
What are the key skills Scrum Master candidates must show?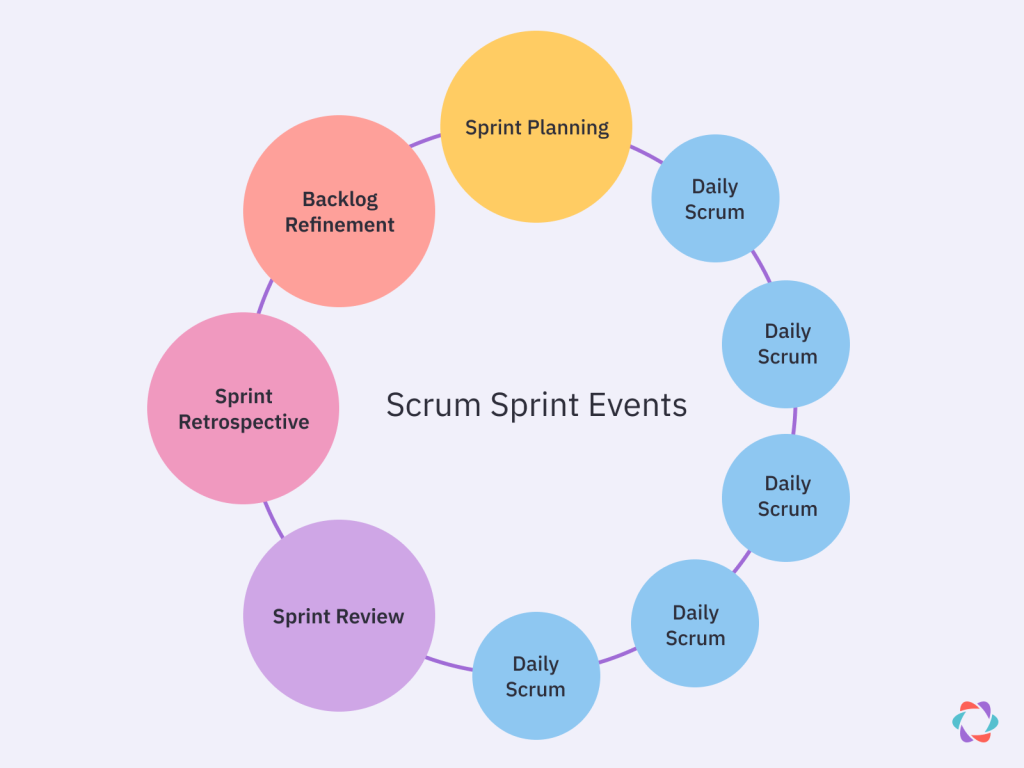 Meeting facilitation skills
Their role is to make sure that every Scrum event – including the sprint itself – is productive for the development team, and that a Scrum team is eventually capable of running them independently. A great Scrum Master is also an empathetic and knowledgeable coach who can help team members achieve their full potential.
I understand that Scrum Masters aren't just meeting facilitators. But a big part of their role is helping to train teams in the Scrum process, which involves teaching how to run new types of meetings. To this end, they must make meetings engaging and give every team member space to have their ideas heard.
Coaching skills
They must also adapt to the team's needs and coach them on how to self-organize. More importantly, they must know how to remove any obstacles or impediments that block the way to success, so that their team is free to focus on reaching their sprint goal.
Empathy
Interpersonal skills like empathy, active listening, and good communication are key. From an interviewer's perspective, I'm more interested in learning about a Scrum Master candidate's coaching and interpersonal skills than their certifications. I think the ability to coach and guide a team is just as important as having subject matter knowledge.
Teaching skills
The last key skill I look for in a candidate is the ability to clearly explain concepts and the Scrum process – whether it's explaining what story points are, how to write a user story, how the relationship with the product owner should work, or even helping to set and explain agile metrics for the team.
What helps a Scrum Master resume stand out from the rest?
Official certifications certainly don't hurt! And I think it's also helpful when a Scrum Master can show they have experience working in a software developer role in the past or knowledge of the field in general.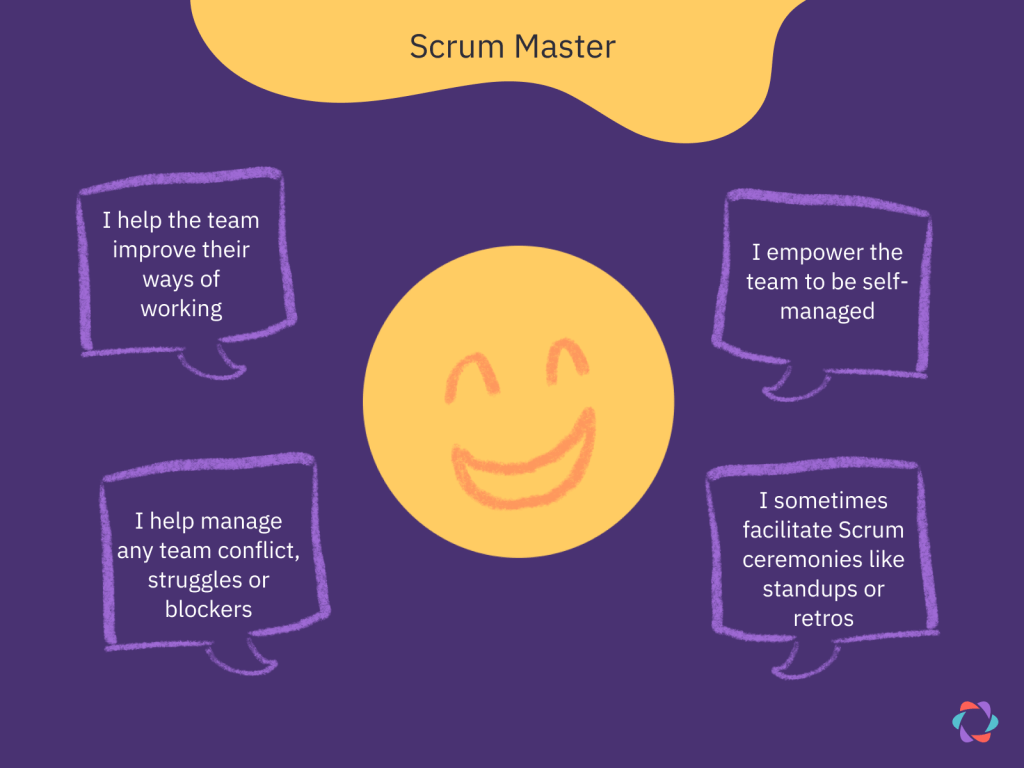 In my experience, it's helpful if Scrum Master candidates have worked as a software developer before. While it's not uncommon for outsiders to take on the role, a Scrum Master who has walked in the shoes of developers is better-placed to understand their needs, desires, struggles, and the common obstacles they face. It may even be easier for people with a software development background to win the trust of the teams they coach.
If you have never worked as a software developer, my first piece of advice is to learn some basic coding skills. Fortunately, there are plenty of online resources that will teach you the basics of coding. This will help you understand the challenges that developers face in their everyday life.
My second piece of advice is to emphasise that you listen to your team. The team will usually tell you when things are going smoothly and when they're stuck. Keeping communication lines open helps you understand what they need from you and where you need to adapt to serve them better.
What are some skills you think Scrum Masters or hiring managers overlook?
Empathy is without a doubt the most overlooked skill in the tech world in general, and it's an especially important one for Scrum Masters.
Without empathy, Scrum Masters struggle to understand the perspectives and roadblocks faced by members of their teams. Essentially, the Scrum Master's job is to coach teams on how Scrum can improve their work and clear the way so that the dev team can achieve their goals.
The first step to doing that is understanding the team's pressure points and dynamics.
Are there specific Scrum certifications you look for on a resume?
The Scrum Alliance and Scrum.org offer several authoritative certifications like the Certified Scrum Master (CSM) certification, which is for newcomers learning the ropes and the Advanced Certified Scrum Master (A-CMS) certification for those with more experience. Basically, you can't go wrong with the Scrum Alliance. Scrum.org's certifications are also a safe bet and are sure to make your resume stand out to recruiters.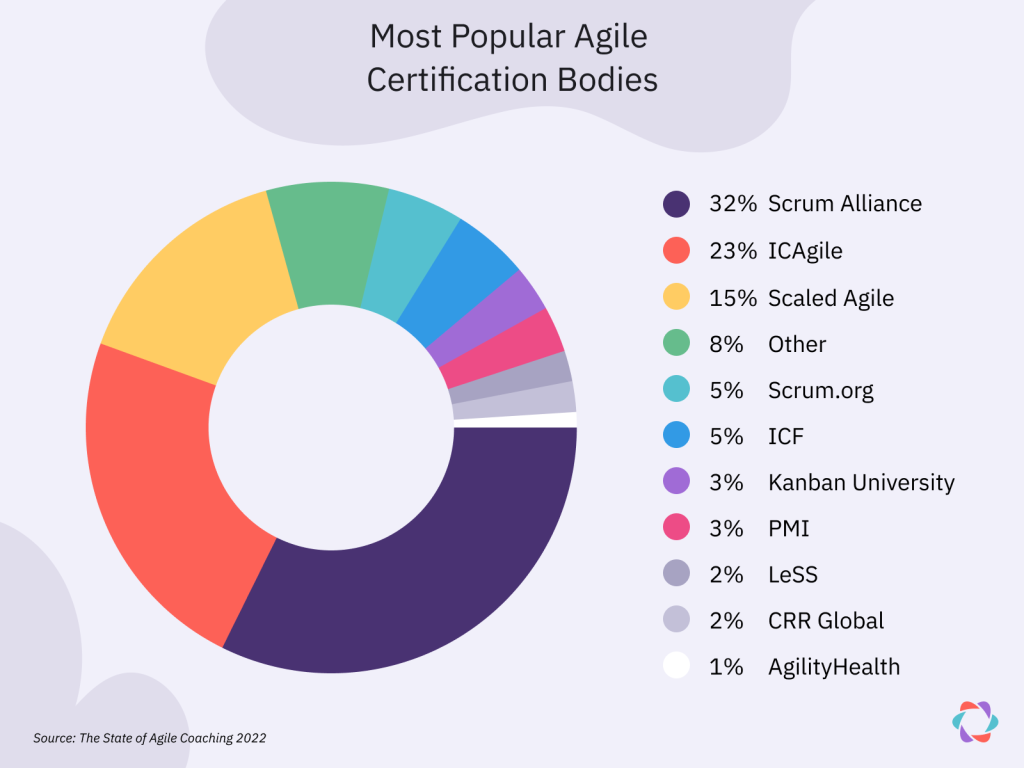 Are certifications necessary to land a Scrum Master job?
Certifications aren't a must have, but if a prospective Scrum Master doesn't have certifications, they better be ready to demonstrate that they have what it takes to be a successful Scrum Master.
Overall, I'd rather hire an experienced Scrum Master with excellent people skills over one that has no experience but who boasts an official certification. From a recruiter's perspective, having certifications is sort of like a seal of approval.
When you know a candidate has certifications, you can focus interviews more on soft skills than testing their Scrum knowledge. And those coaching skills and ability to empathize are what really sets candidates apart.
What career tracks make Scrum Masters stand out?
In my opinion, a stand-out Scrum Master candidate has worked as a software engineer in the past.
I think it's also helpful if they have experience in the specific sector they're applying to, because the challenges a developer faces in, say, a fintech startup tend to be very different from those faced by one working at an established technical infrastructure corporation.
Previous experience as a project manager is not necessary, although some Scrum Masters do transition from managerial positions in companies that use a waterfall methodology.
After all, there's no better way to know which pitfalls to avoid!
What are the most important skills you look for when hiring Scrum Masters?
💬 Coaching skills are definitely a plus. Often, a Scrum Master will coach team members to become the best versions of themselves.
📓 Organization skills are also important, because the Scrum Master is often the conduit through which the team will find order in the chaos of software development.
🌀 Adaptability is another skill a Scrum Master must have in their toolkit, as the situation can change very quickly from one sprint to the next, or even within the same sprint!
🙇🏼 Servant leadership, finally, is the single most important skill I look for in a Scrum Master. A Scrum Master has a very difficult tightrope to tread, facilitating and improving things without taking on a more traditional manager role.
What's your final piece of advice for wannabe Scrum Masters out there?
Come to your interview armed with some great questions. The best Scrum Masters are curious about how things work, how team dynamics are playing out, and how to improve working processes.
Asking intelligent questions and showing curiosity about the teams you would work with helps differentiate yourself from other candidates. It may even give you a chance to show some of your coaching skills and Agile thinking within the interview itself.
🚩 When a Scrum Master has no questions about the current team culture, state of agile adoption, team struggles, or how their role will interact with others, it can be a bit of a red flag for recruiters.
What questions should a Scrum Master ask in the interview?
Here are some example Scrum Master interview questions you can ask the recruiter to set yourself apart from the crowd:
What is the biggest challenge Scrum teams are currently facing?
How do your teams currently feel about working with Scrum?
How would you rate the organization's Agile or Scrum maturity on a scale of 1-5?
What do you see as the biggest opportunities for your Scrum teams to improve?
How long have the team been working with Scrum?
What does success look like in this position, and how do you measure it?
How does the company practice its values and the values of Scrum?
What's the attitude of the company's leadership towards Agile and Scrum
What's the last thing your team disagreed on, and how did you resolve that disagreement?
Parabol: One Tool For All Your Agile Ceremonies
Parabol's free retrospective, standup, and sprint poker estimation tools help teams do Agile the right way. With built-in tools for facilitators and a growing library of free meeting templates, you can improve the quality and efficiency of your meetings.