New Feature: the Timeline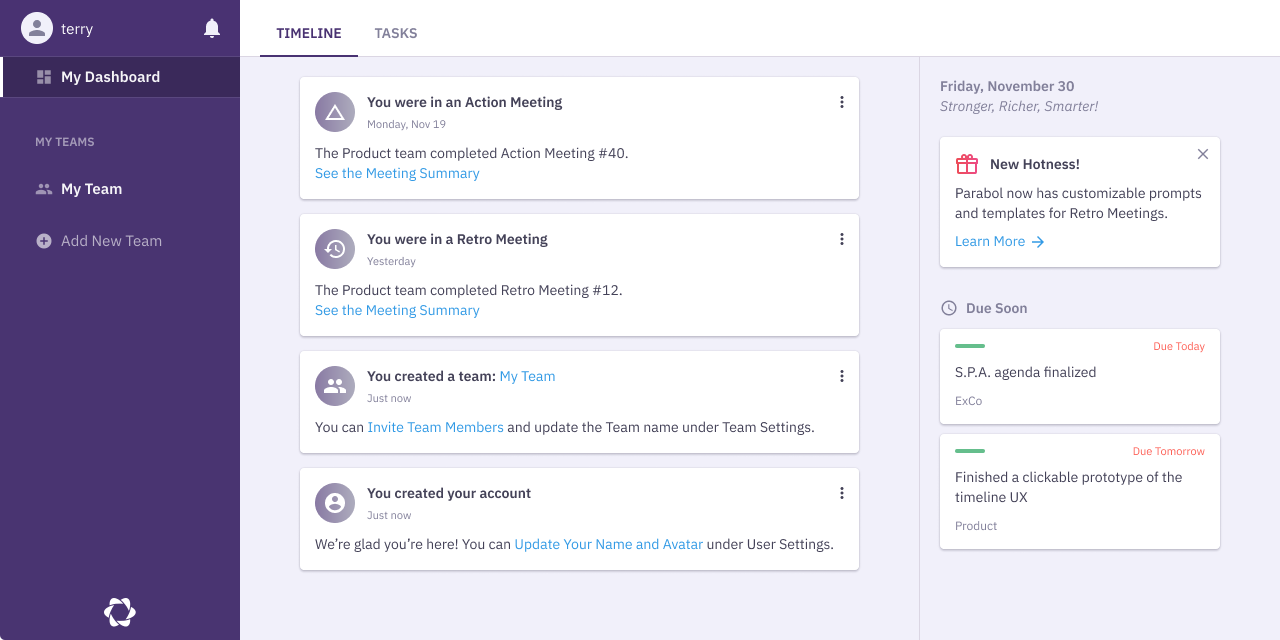 Today we've launched Parabol's new welcome page: the Timeline. It's now the first thing you see when you log in or click "My Dashboard." From the Timeline, you'll find information on recently completed meetings (with links to meeting summary) and announcements about new Parabol features. Soon, we'll be adding capability to suggest the most important tasks to focus on from your Task Dashboard, too.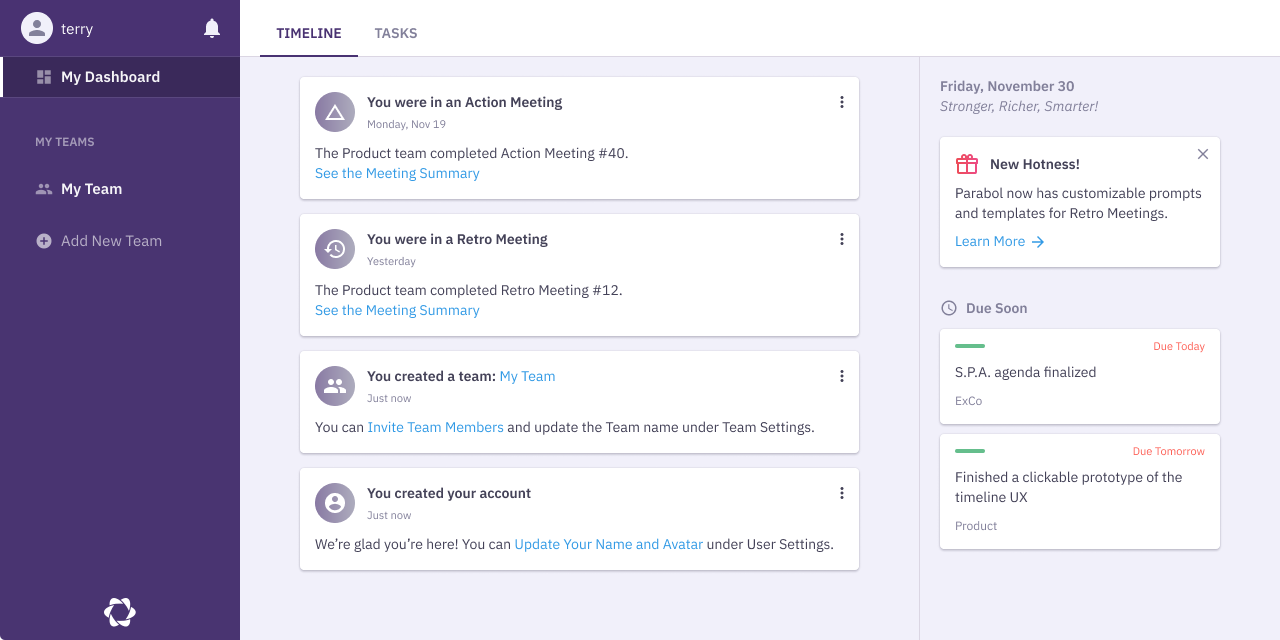 The Timeline is also the first thing a new user sees when they create a new account. We heard from many new users that landing on a kanban board was confusing: they arrived looking to use Parabol as way to lead agile retrospective and team meetings, so placing the kanban board first made us seem like another run-of-the-mill tasking system. Putting the Timeline first helps give us an area show new users what Parabol is and how Parabol is different.
To find the original kanban view of My Dashboard, simply click on the Tasks tab at the top of the screen:
The Timeline & Notifications
While the Timeline captures past activity, the Notifications area (found under the in any Dashboard view) will continue to inform you of urgent information: for example, when you are invited to a new team, when you are assigned or mentioned in tasks, etc.
Looking to the Future
The Timeline is an important foundational feature which will allow us to expand the product in powerful ways. We'll be excited to share more in the months ahead. As always, we'd love to hear from you for your ideas on what you'd like to see next.
All your agile meetings in one place
Run efficient meetings, get your team talking, and save time. Parabol is free for up to 2 teams.