New Feature: Easy Teammate Invitations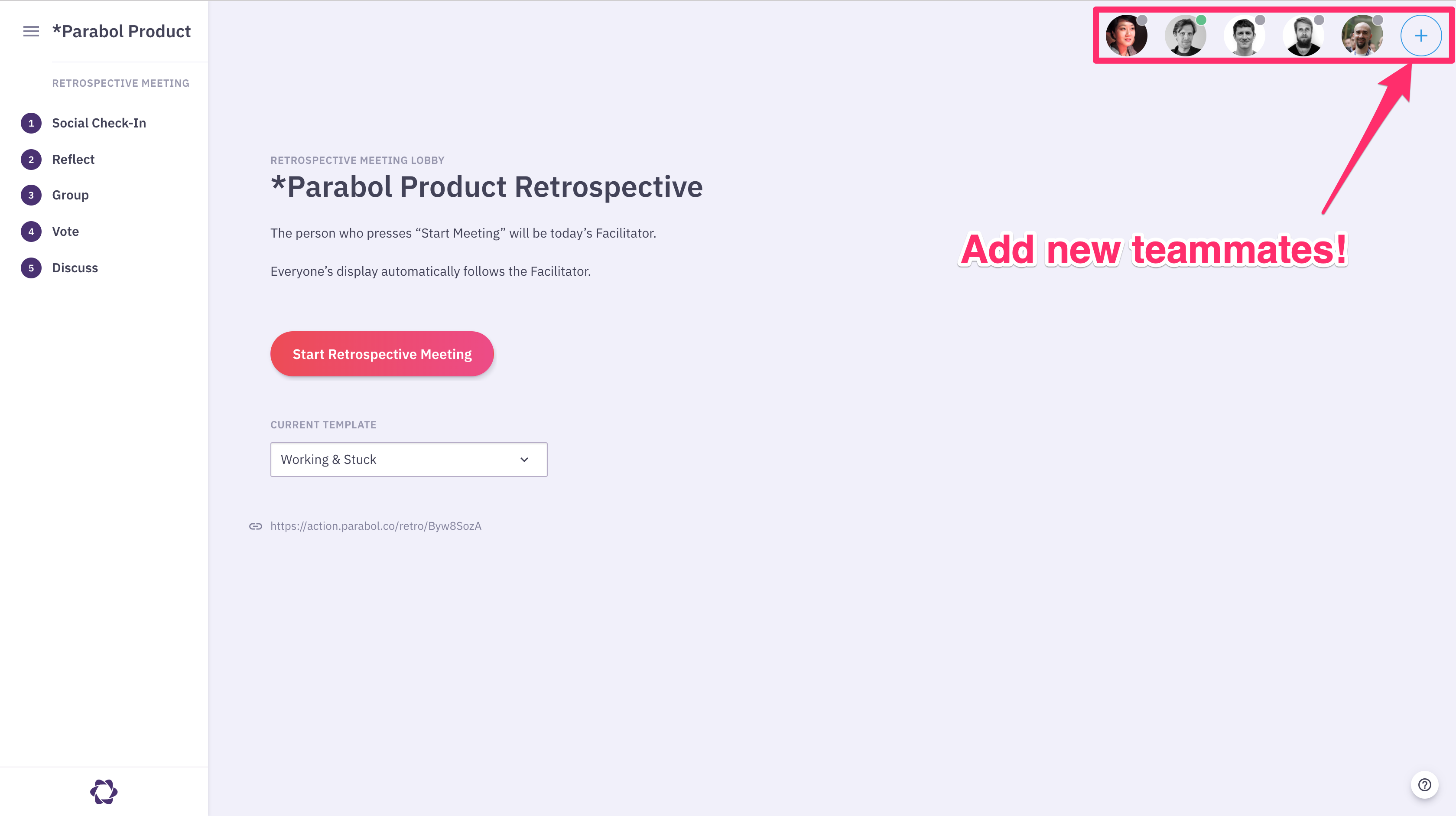 We ❤️user feedback. Your requests and observations demonstrated to us that we needed to make it easier to invite colleagues to join you in Parabol. We're excited to share some of the recent changes you've inspired:
Add Teammates from Anywhere
From any Team Dashboard, Action meeting, or Retro meeting area you'll find a newly enhanced "avatar bar". To invite one or more teammates, just hit the '+'. You can even invite teammates while a meeting is in progress: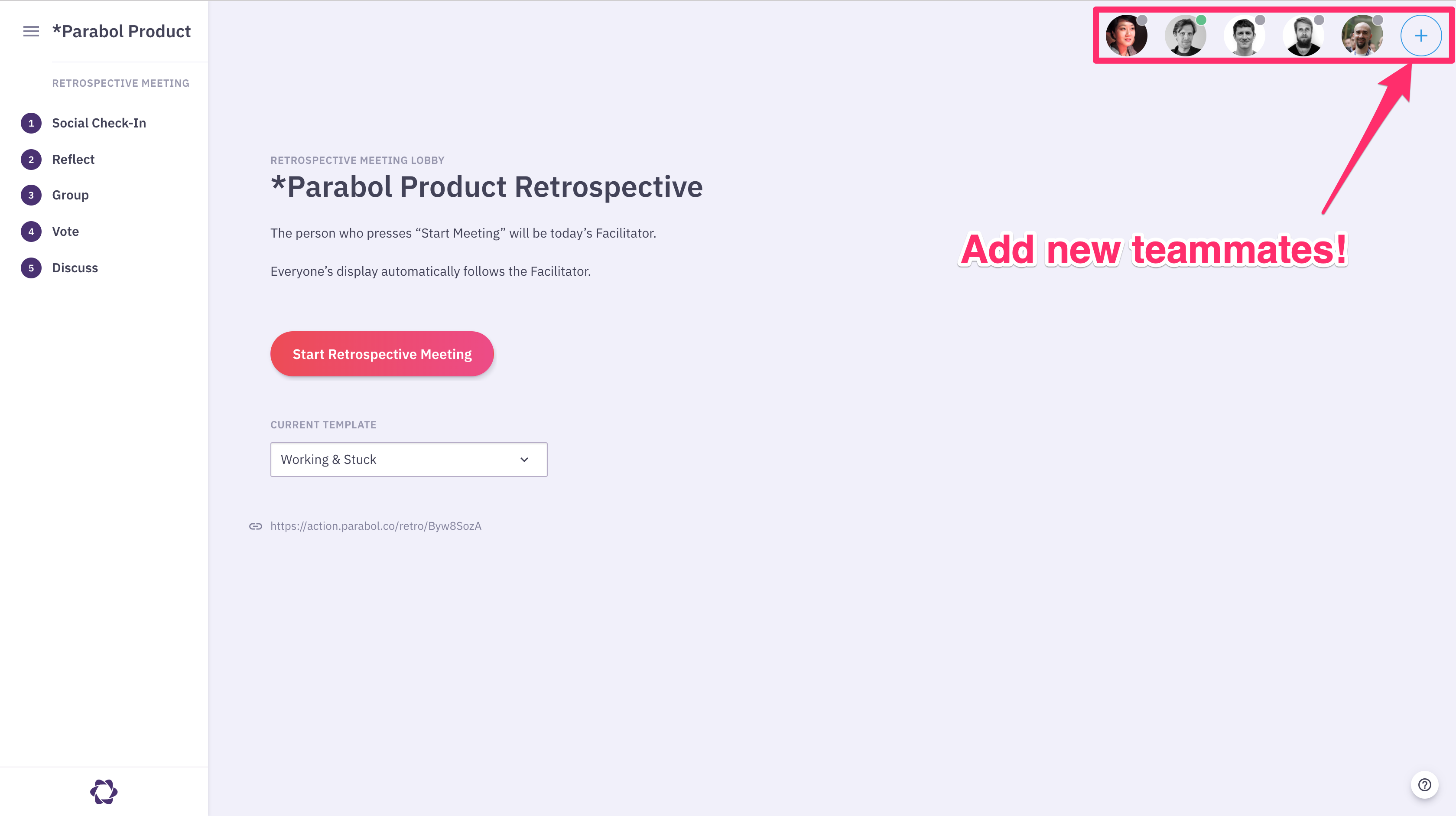 Billing Change Notifications
Previously, adding a new user to a Pro or Enterprise-level organization required the approval of a Parabol user with Billing Leader permissions. This was cumbersome for many users, who were often trying to invite colleagues in-the-moment, to meet immediately.
Now, adding users to a premium organization is much easier: any member of an organization can invite a new teammate and collaborate with them on Parabol, immediately. Billing Leaders receive an email summary of changes to their organization and the impacts to their monthly bill. Should they decide to remove any of the new users from their organization, they'll receive a full refund for any increases caused by the addition of the new users.
All your agile meetings in one place
Run efficient meetings, get your team talking, and save time. Parabol is free for up to 2 teams.