Where I live in Canada, going back to school is synonymous with crisp fall air, new notebooks, and excitement for something new. As many students go back to school, we're gearing up for new learnings too.
At Parabol, research can be done by any team member, and we regularly share quotes and feedback with each other. This week, a user wrote to us to share ideas for new features and each month we have a "User Feedback Retrospective," using our own retrospective feature to consolidate, discuss, and act on that feedback.
What's working for our users?

Where did our users get stuck?

What's missing for our users?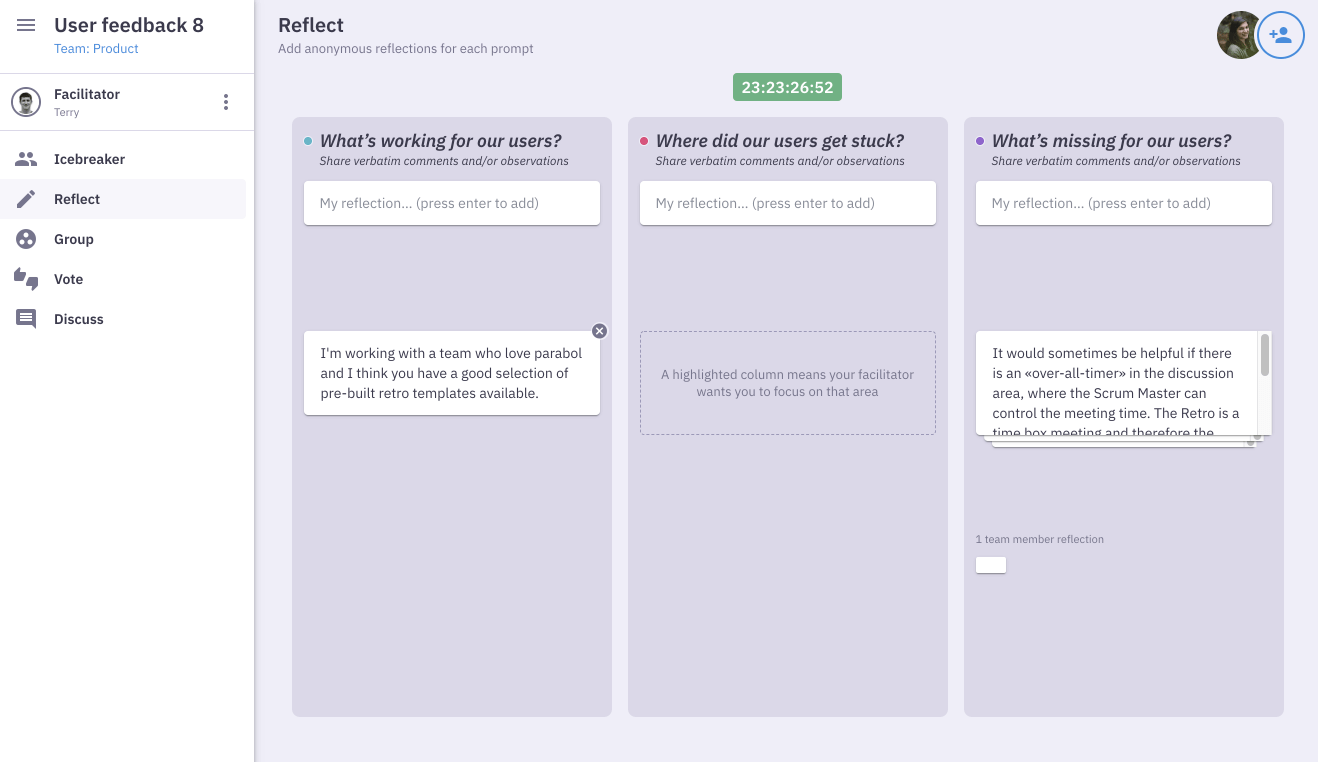 We start the meeting (asynchronously) at the beginning of the month and leave the reflect phase open until our next scheduled retrospective – this allows anyone to jump in and add feedback while it's fresh. At the end of the month we'll set a time to meet together to review the feedback, group it into themes, and discuss them together. The outcomes of these retrospectives are often tasks to test and explore ideas from the feedback. During these retrospectives we have a few principles for our team:
Anyone, regardless of role, can attend and contribute

Anyone can suggest design solutions – not just designers!

"Negative" feedback from users is an opportunity to improve
Metrics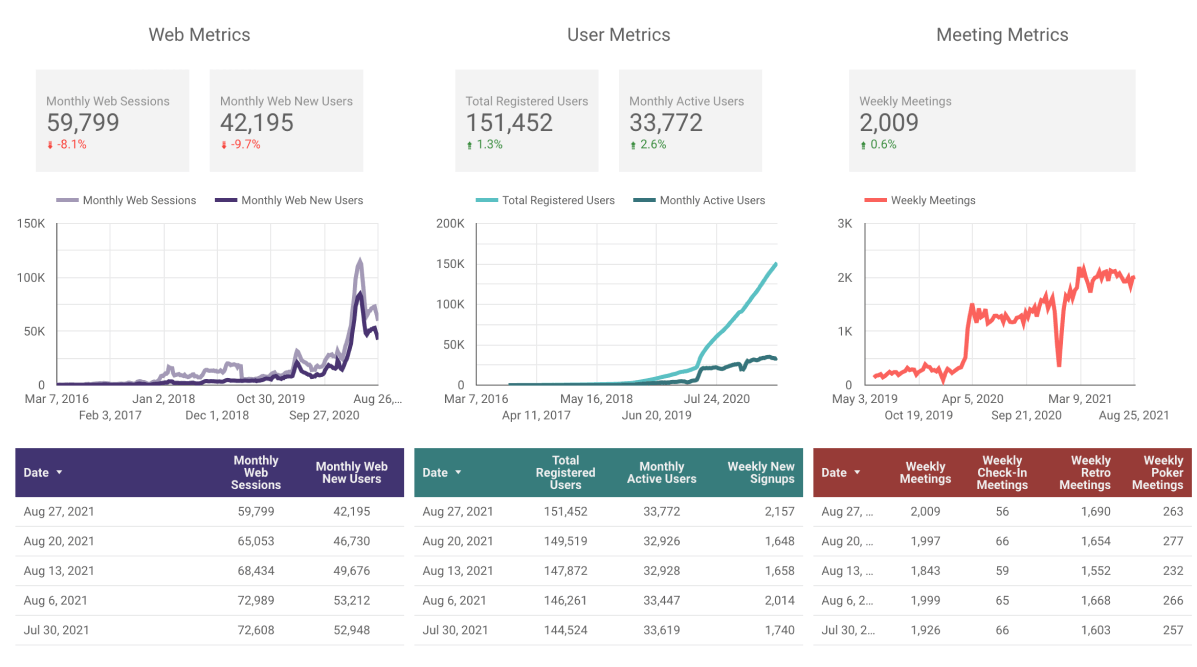 The summer slump seems to be coming to a close as our active users moved up, despite a decrease in web sessions. We'll have a better sense of this trend in the next week or two.
This week we…
Celebrated Parabol's 6th birthday!

Held an in-person Sales Retreat on Whidbey Island, Washington State.

Made progress on implementing polls


Prepared and kicked off user research for three projects, across teams. A batting practice

candidate started their own research, discovering that

Confidentiality and collaboration is very important for our users
Next week we'll…
Facilitate user interviews on a new feature

Complete Sprint 86
---
Have feedback? See something that you like or something you think could be better? Leave a public response here, or write to us.