Flexible Retrospective Grouping and Enterprise SSO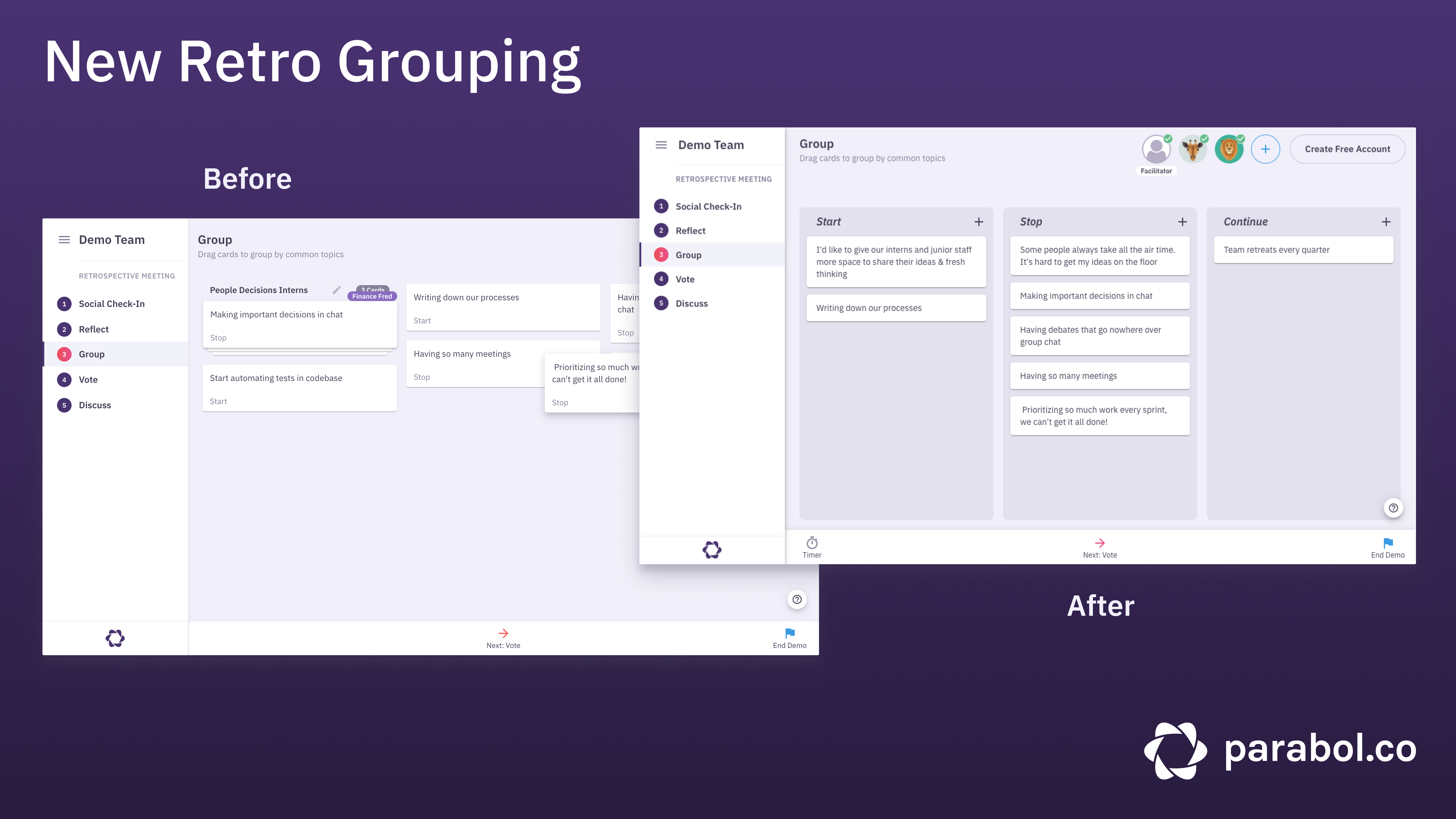 We've made Parabol great by listening to you. No feedback was clearer than how you wanted to group and theme reflections gathered during a retrospective. Check out how we've improved the way our online retrospective meeting grouping phase works: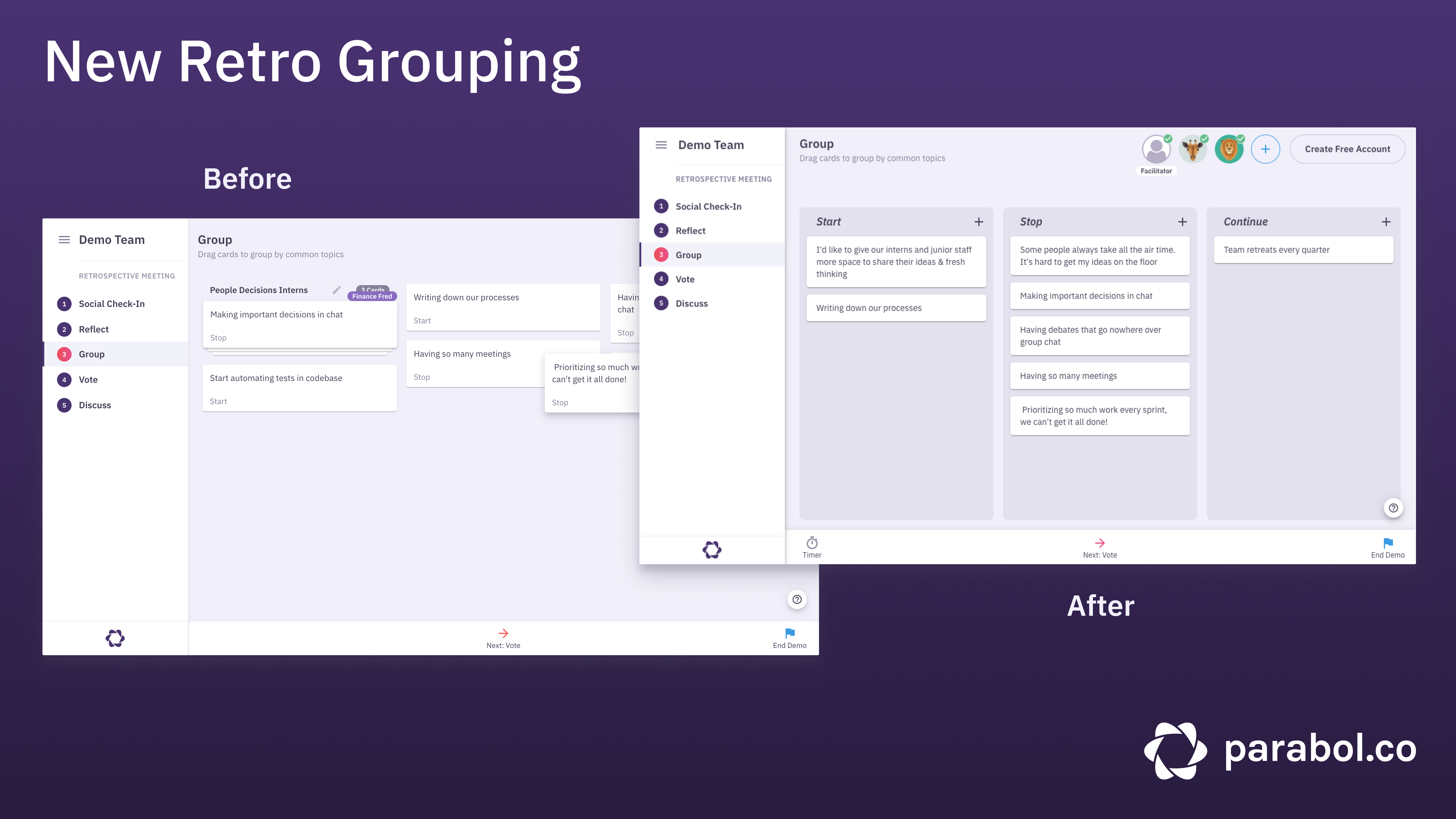 Here is a summary of all the exciting changes:
Reflection prompt columns are preserved: when the reflections are revealed in the grouping phase, they appear within the column of the prompt they were generated within
Grouping across categories: reflections can still be grouped across prompt columns, if you like
Add new items during the Group phase: we've often heard how anonymity within the Reflect phase is helpful, but when the reflections are revealed in the Group phase it would spurn new ideas folks want to capture. Now, cards can be added during the Group phase as well. You can even set a timer to limit this second round of input
Works on mobile: you wanted to be able to group on mobile, and now you can. Touch and drag to group cards. Tap to expand groups. Drag cards to the margins or swipe to change prompt columns.

Other recent updates
Retrospective Reflect phase redesigned for mobile: just like Group, the Reflect phase has been enhanced to work more effectively on mobile. While you can comfortably participate in a retrospective meeting on Parabol using your mobile device today, soon the remainder of our meeting phases will receive a mobile facelift.
Enterprise SSO: we've added support for popular enterprise SSO providers like Microsoft Active Directory and Okta. If you'd like to add enterprise authentication to your account, please contact us
Faster app performance: Parabol is much snappier now after its been loaded, thanks to clever local caching
Fun Retrospectives with Less Prep Time
Parabol's free retrospective tool has 35+ built-in templates and all the tools you need to facilitate a great retro. 92% of users agree that Parabol improves meeting efficiency.