How to start an asynchronous Retrospective
Running all or parts of a retrospective async can help globally distributed teams run meetings more effectively. Async retros help to include more teammates and encourage deep work by cutting down on meeting time. You might even find that async retros help improve how you work together during the sync time you do have.
To start gathering feedback:
2. As a facilitator, in a meeting, select the ⏰ Timer button at the bottom of the screen.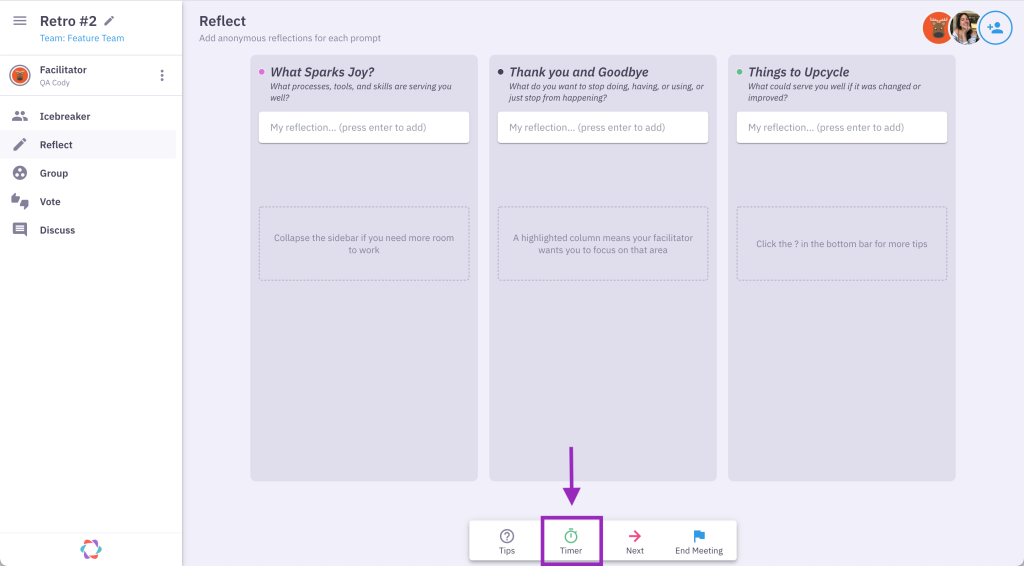 3. This will open a panel where you can set a Time Limit – that's the deadline that team members have for submitting feedback.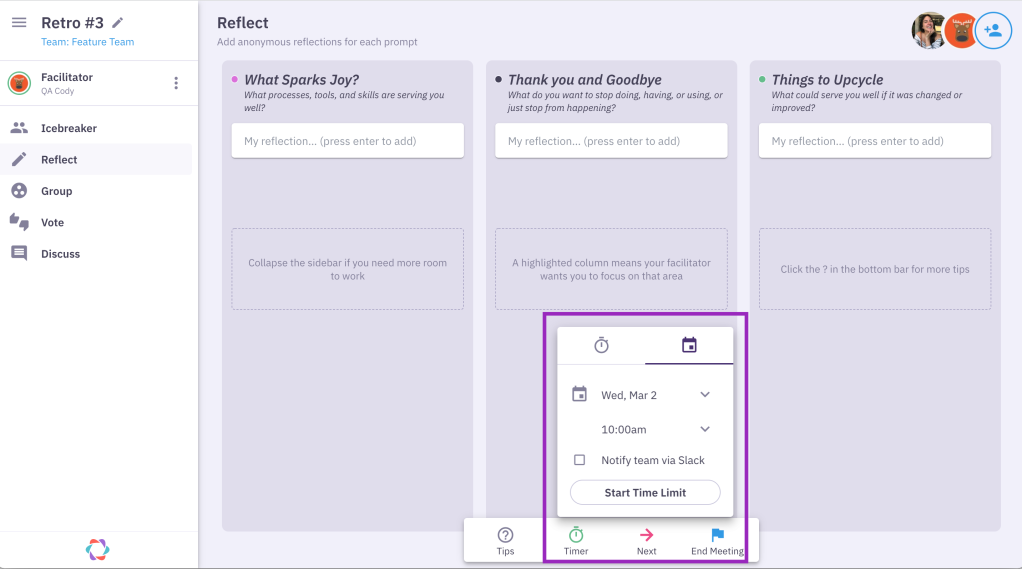 Team members will be notified of the Time Limit in Parabol. If you are using the Slack or Mattermost integration you have the option to send a notification to your team as well.
When the Time Limit expires, you can add more time, or move on to the next phase. These are both actions the Facilitator can take.
Still have questions? Contact us