Exco Retreat 3, San Diego
Friday Ship #318 | September 29th, 2022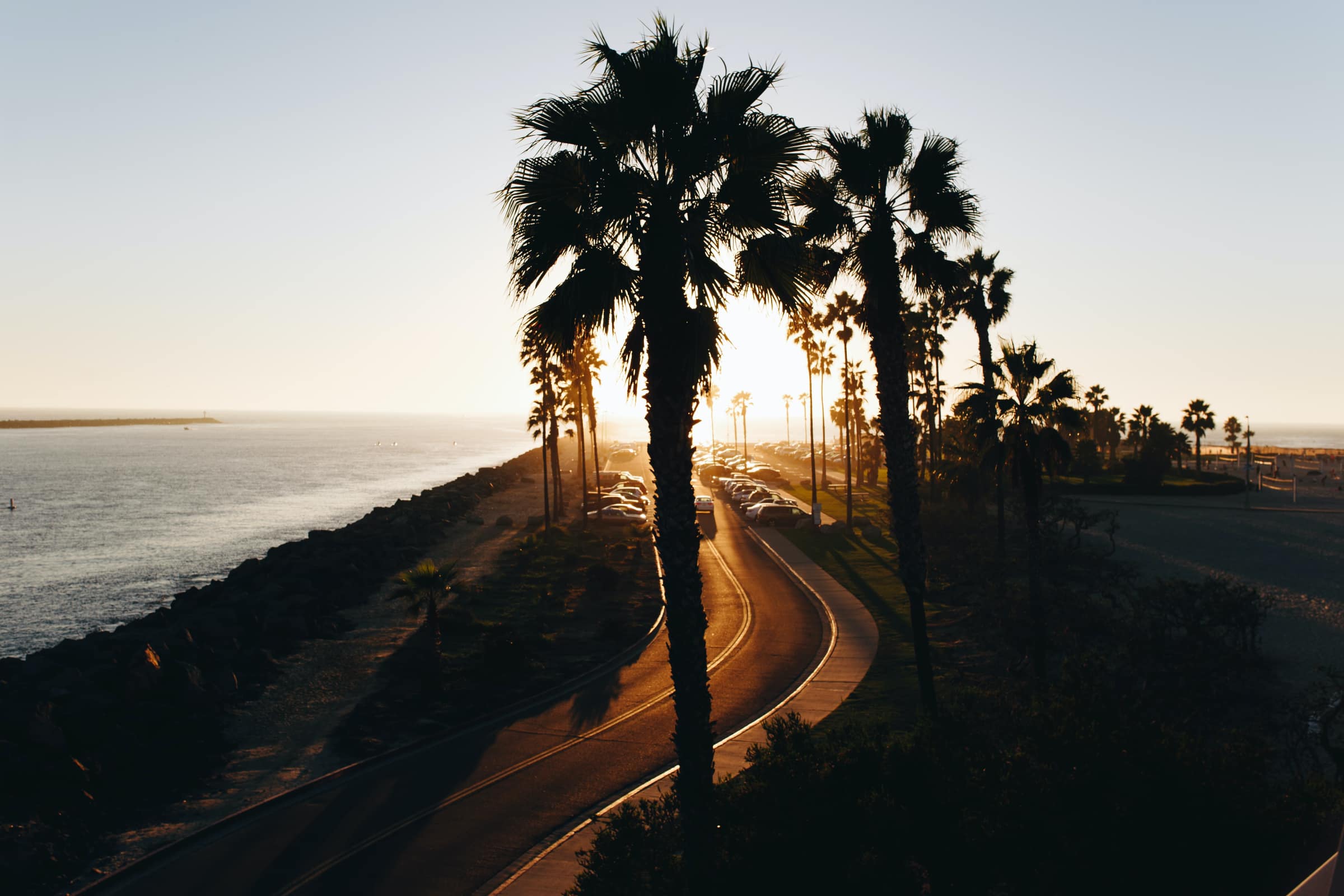 Last week our Exco team gathered for a leadership retreat in San Diego.
Spending the time to get together in person is important to refresh a team's bonds. In the past year, we've gathered in Sedona and New Orleans. This time, we chose San Diego. This trip gave some of us a chance to meet our newest leadership team member in person, Marcus Wermuth, who leads our Parabol's Product Circle.
In addition to eating plenty of good food and taking a pasta-making class, this trip focused on exploring how we can work together more effectively as a team and refreshing our accountabilities to one another. We engaged in a process from the Table Group's The Five Dysfunctions of a Team to give each other feedback on the perceived behaviors that contribute to the strength and weakness of our teamwork. We also invested time in recasting what accountabilities we have to each other as members of the leadership team.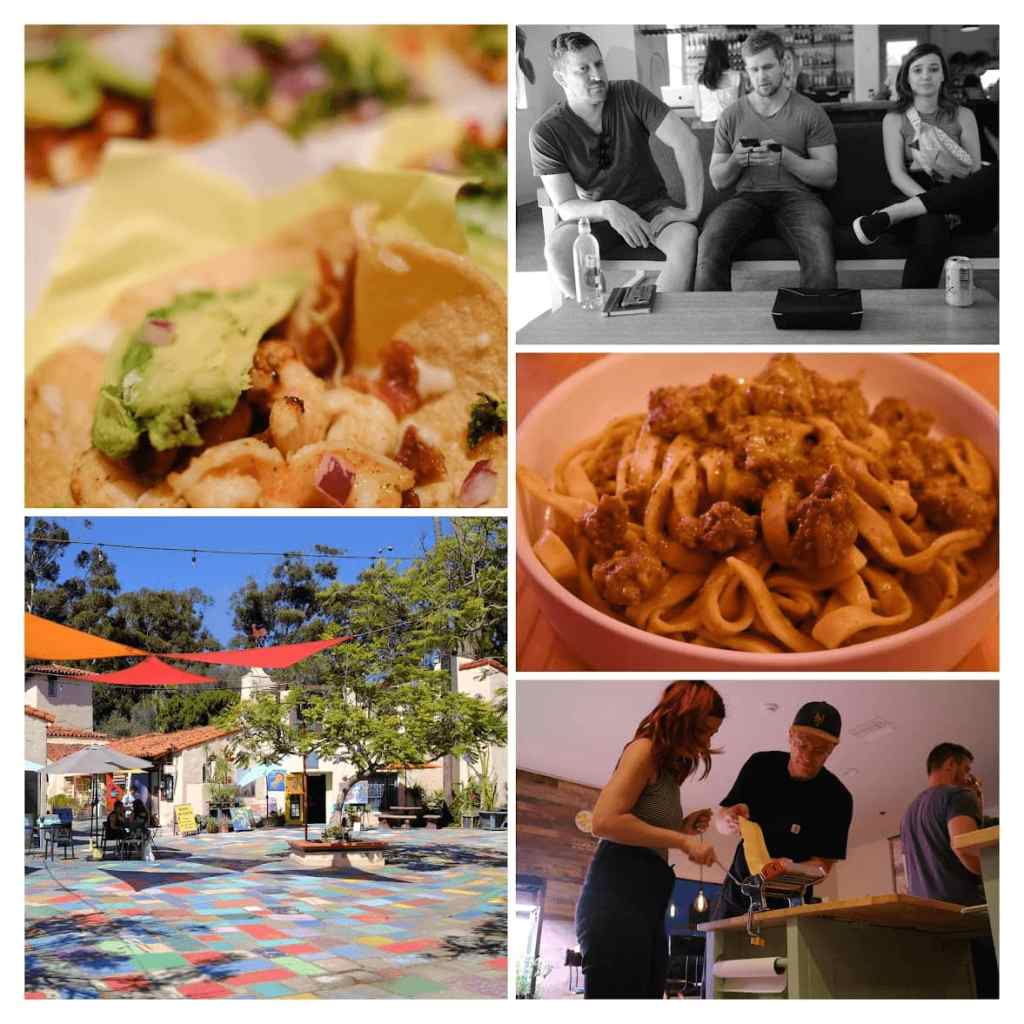 COVID's Spectre
After experiencing an outbreak at our Growth Circle retreat in Madrid we spent more time establishing our COVID protocols before this retreat. This included asking members who had any recent exposure to wear a mask indoors. We were glad we did. One of our member's tested positive the next morning and had to enter quarantine, proving COVID is still a factor when we get together. Luckily our protocols seemed to have contained transmission and only this single member was affected.
Refreshed Leadership Accountabilities
An output of our week together was a refreshed set of expectations of each other as leaders at Parabol. We defined a role called Exco Member:
To work together to uncover our strategy, culture, and ways of working that lead to meaningful outcomes for our users, members, and investors
Collaborating on initiatives that improve company-wide communication, collaboration, and ways of working
Being a role model of the culture we want to see
Collecting, resolving, sharing the tensions of our users, employees, and/or investors
Understanding and being able to explain and discuss our financial and business models
Authoring a complete strategy on our planning cadence that could stand on its own if shared with any community we serve
By setting these expectations of each other, our hope is we'll improve the way we show up for each other and give each of us a starting guide when asked to give each other feedback.
Metrics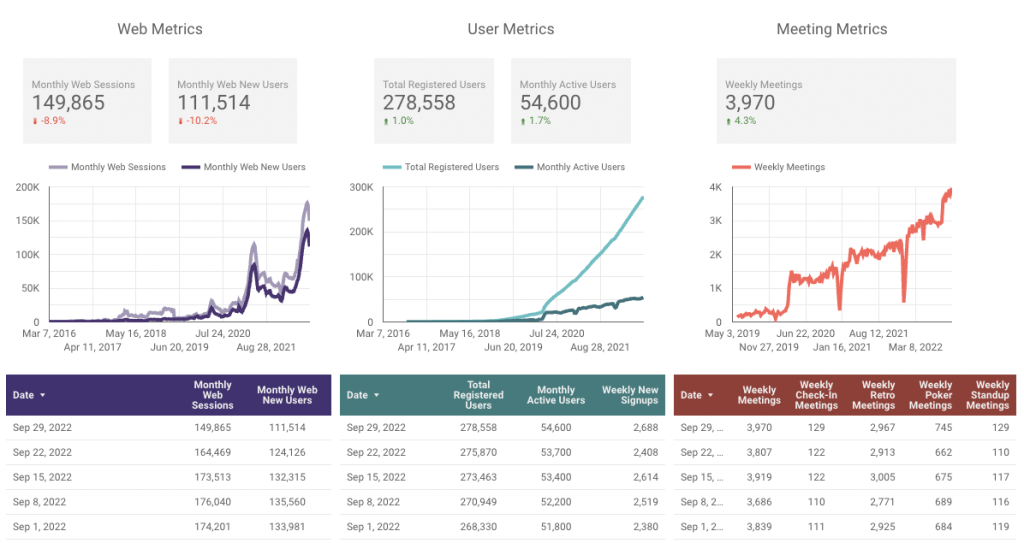 We apparently have passed our recent top-of-funnel zenith. That was exciting! Product registration and usage picked up a bit more momentum this week as "back-to-school" season for productivity tools continues.
This week we…
…began moving our Product team operations to ZenHub. We decided to give ZenHub a try (vs. another system app like Linear) as it will allow us not to need to migrate our open-source Issues from GitHub while allow our product squads better organizational tools.
…tightened our infrastructure monitoring alerts to produce fewer false positives.
…produced a great deal of research as product squads dig into their new missions.
Next week we'll…
…kick off the 2nd Product development sprint of the trimester.
Join our Fully-Remote Global Team
Help us create a world where every meeting is worth the time invested.