From Slack Week to Hack Week
Friday Ship #316 | September 16, 2022
Last week, Parabol held our first ever Hack Week.
A few weeks ago, a designer and a developer shipped a Terrible Idea that was actually so good we decided to submit it to Product Hunt – the Icebreaker Randomizer. This got me thinking – how can we work on "terrible" ideas more often?
The idea
I decided to borrow from some previous experience and pitched a Hack Week. In previous roles, this was a time for the team to pause all other work, and focus solely on experimental projects that we thought would be cool. This could be just about anything – a new feature, a proof of concept for a new technical architecture, even a new product entirely! To make things even easier, our Product cadence at Parabol already has "slack weeks" built in, where feature work is paused and engineers can work on anything they want to, so organizing a Hack Week felt like a natural way to facilitate some collaboration around new "terrible" ideas.
And as it turns out, a few other folks had a similar idea.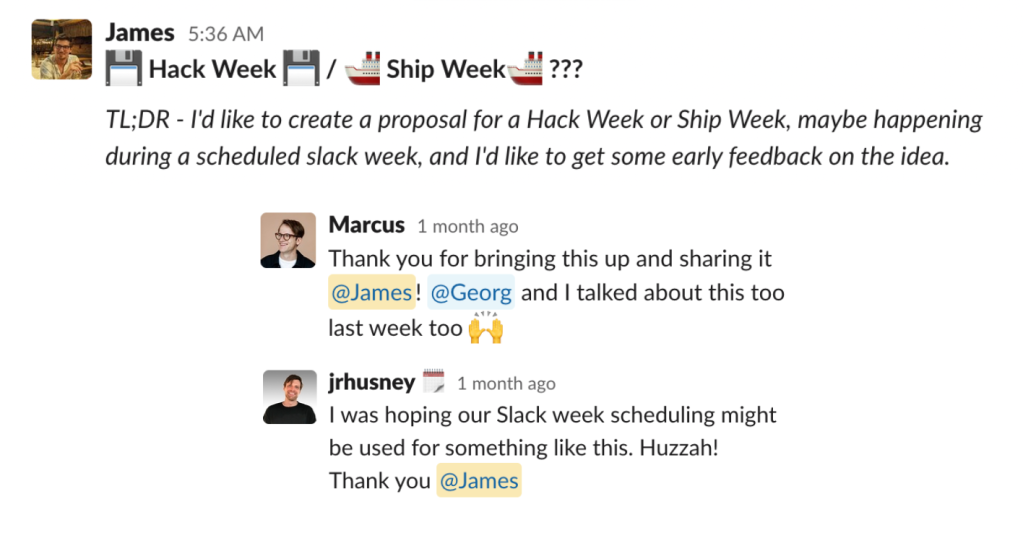 Making it happen
The next step was to make it happen. Several of us had participated in Hack Weeks at previous jobs (some had even helped organize them), so we already had some good ideas for what we wanted to get out of it and how to organize it.
I drafted a guide for Hack Week, created a #hack-week slack channel, and added the event to our calendar a few weeks in advance. Over the next few weeks, I reminded folks to think of ideas, find their teammates, and pick a project to work on.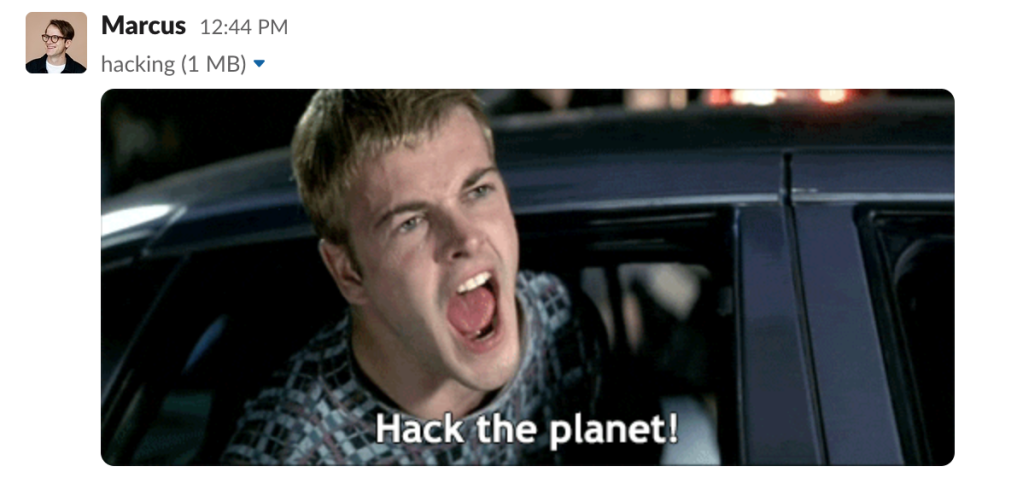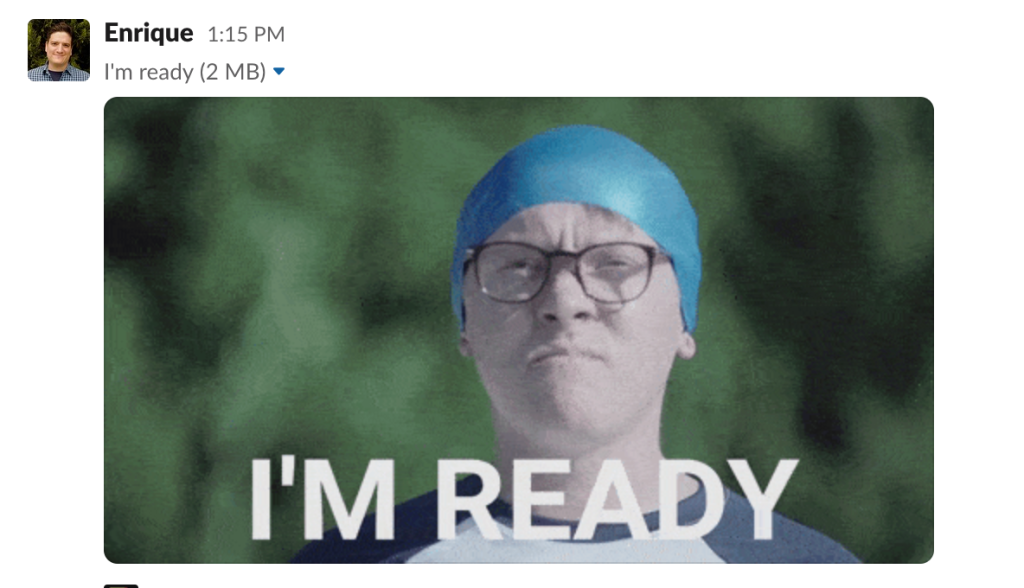 Ready, Set, Hack!
We kicked off hacking on the Tuesday of Hack Week (Monday was Labor Day and many folks are participating in our Wellness Days Experiment). Teams got together, discussed how they'd tackle the project and got to work!
We had a lot of team members participate in Hack Week – 11 individuals on 7 teams worked on 10 different projects! I was especially excited that we had participation from members across the company – in addition to engineers, we also had designers and Growth members join in on the fun! Over the course of the week, folks shared some of the progress we'd made, and we even held an informal "Hack Week Hangout" on Zoom for participants to join and chat about what they've been working on, get feedback, and hang out.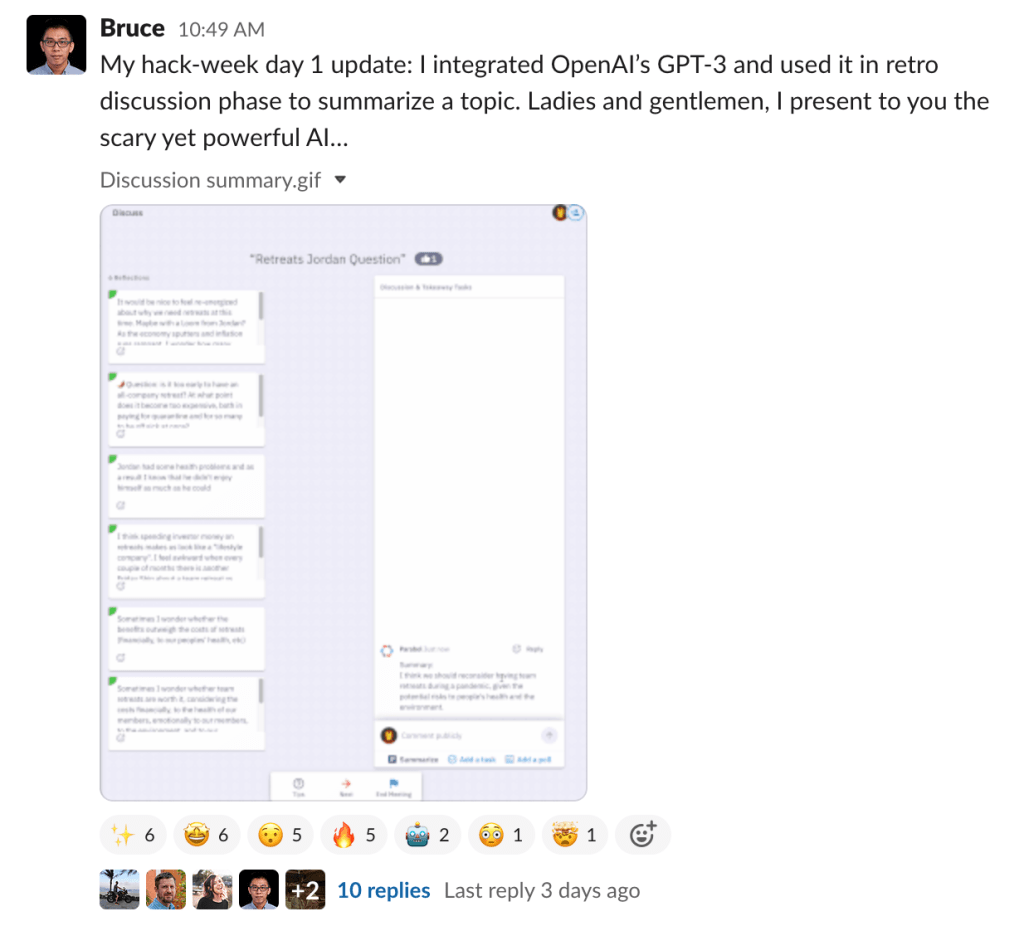 Demo Day
Friday was our Demo Day – each team had a few minutes to talk a bit about their project and give a demo, with a few minutes of Q&A from the audience afterward. Folks who worked on a project but couldn't make it recorded a Loom demo that we showed during their timeslot. People were really excited about the projects we presented!
We also recorded this for any other team members who couldn't make it to the calendar event.
Afterwards, I gathered Loom demos from each team and posted a summary of all our projects in Slack for anyone to check out at their leisure.
The Projects
We had a ton of awesome projects last week, with "shipability" ranging from "totally-hacked-would-break-everything" to "already submitted an application to the Zoom app store".
Here are a just a few of projects we worked on:
Using GPT-3 to Generate Meeting Summaries
It can be difficult to understand the gist of what happened in a meeting even with detailed notes. Bruce plugged some of the data from our internal Parabol meetings into OpenAI's GPT-3 language model to auto-generate high-level summaries of retrospective reflections and written discussions.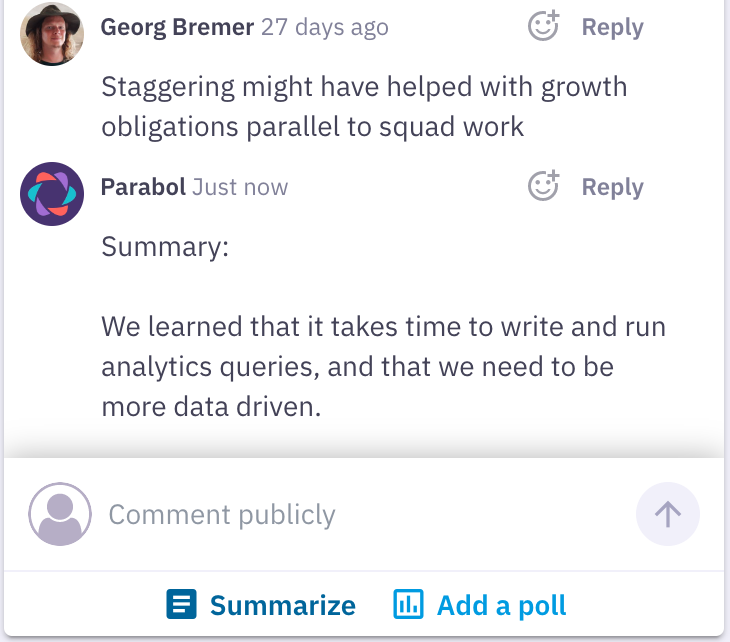 Public Meetings
With Parabol's current permissions structure, you can only access a meeting if you're part of that meeting's team – for example, I can only access a retro meeting on the Product team if I'm part of the Product team. Wouldn't it be great if I could share the artifacts from my team's last retro with a different engineering manager in my organization? Igor and Alicia looked at ways to share meetings with people outside your immediate team.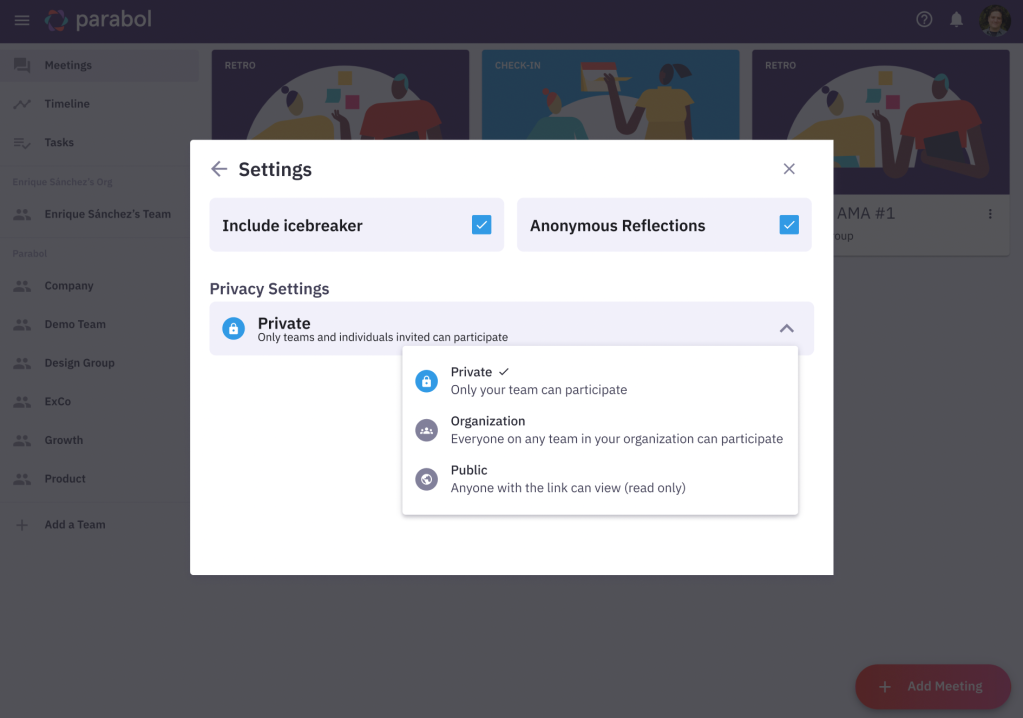 1-on-1 Meetings on Parabol
1-on-1 meetings between managers and their reports are an important way for managers to build relationships and help their team succeed, but running 1-on-1s with an unstructured Notion doc has its drawbacks. Some managers already use Parabol Check-in meetings to run 1-on-1s, so James explored how we could modify these meetings to better fit the 1-on-1 use case.

Parabol GIFs
Gareth and Emily noticed that there weren't very many Product Management or Scrum/Agile GIFs out there, and thought there was an opportunity to create new GIFs to increase brand awareness and also make something fun for our own team. They brainstormed a ton of different GIF ideas, and created our very own Parabol GIPHY account!
What's Next?
Now that Demo Day is over and the dust of Hack Week has settled, it's time to reflect. This was our first Hack Week at Parabol (not to mention my first time organizing an event like this!), so I have no doubt that there will be some room for improvement, but I do believe the week was a success!
I opened a Parabol Retrospective board to gather feedback (we Drink Our Own Champagne whenever we can), and we'll discuss any themes next week to help our next Hack Week be even more awesome!
I'm pleasantly surprised by how much awesomeness the team was able to build in under one week! Some projects are already on their way to production, and I wouldn't be surprised if we see at least a few others in the app within the next year.
Metrics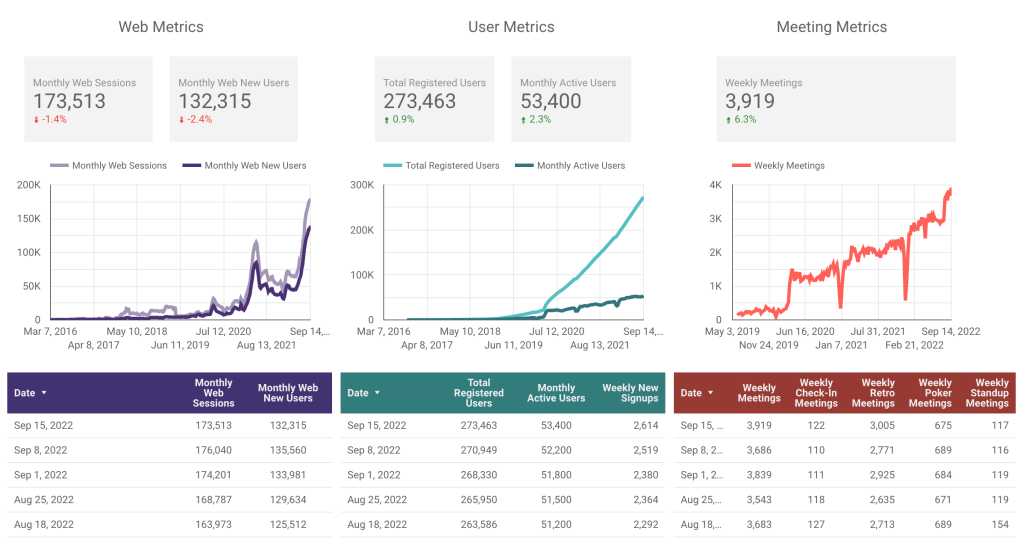 Our marketing web metrics took a small dip, but we saw a nice increase in MAUs (topping our record-high-number last week) along with a generous uptick in weekly meetings.
This week we…
…shared the Product squad formation plan for the next trimester.
…shared a draft of Growth OKRs for the upcoming trimester.
…kicked off a proof of concept for a new deployment architecture.
Next week we'll…
…begin the first Product sprint of the trimester. We'll kick this off with our first-ever Product All-Hands.
…hold an Exco team retreat in San Diego!
---
Have feedback? See something that you like or something you think could be better? Please write to us.
Join our Fully-Remote Global Team
Help us create a world where every meeting is worth the time invested.