#264 – Product Pilgrimage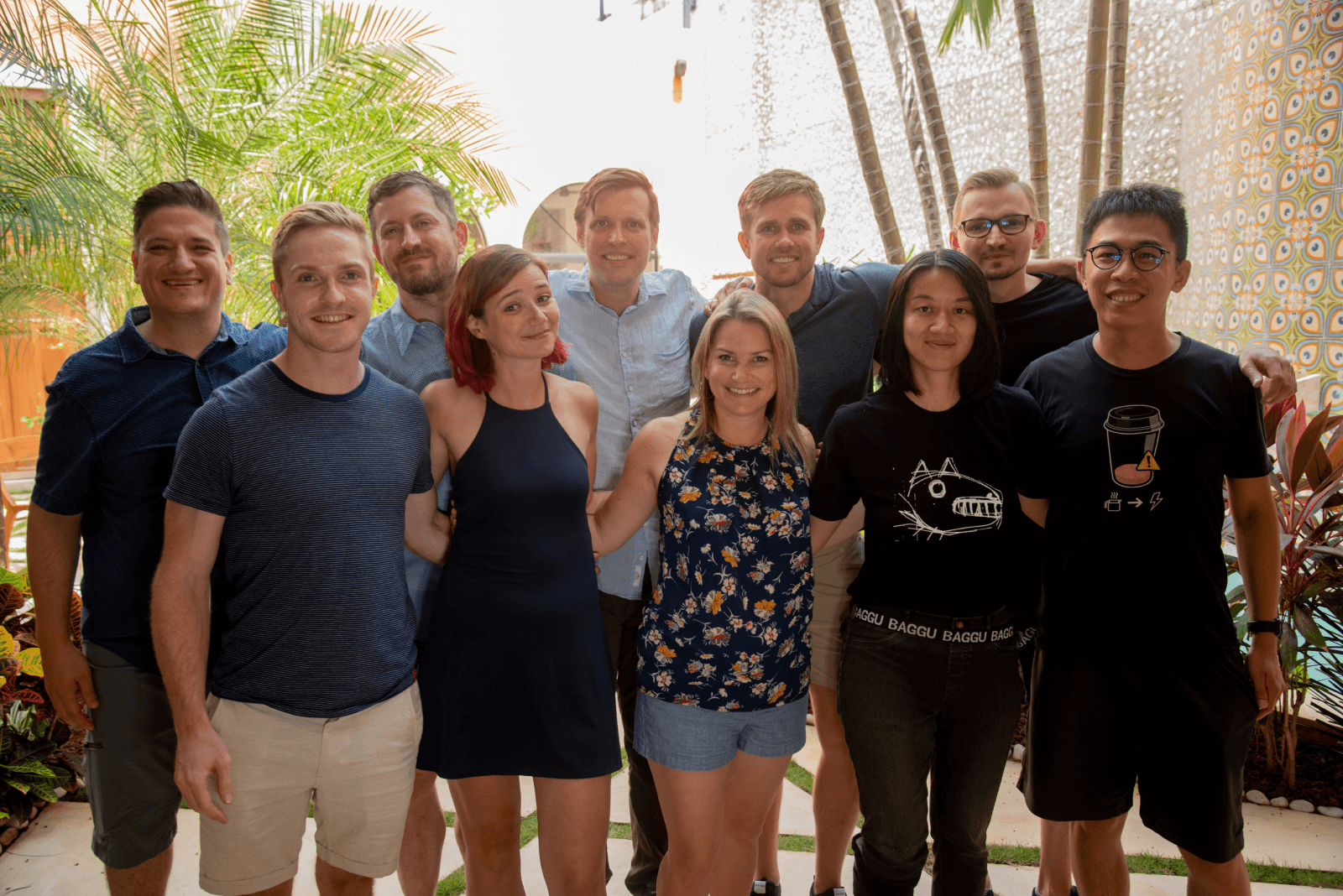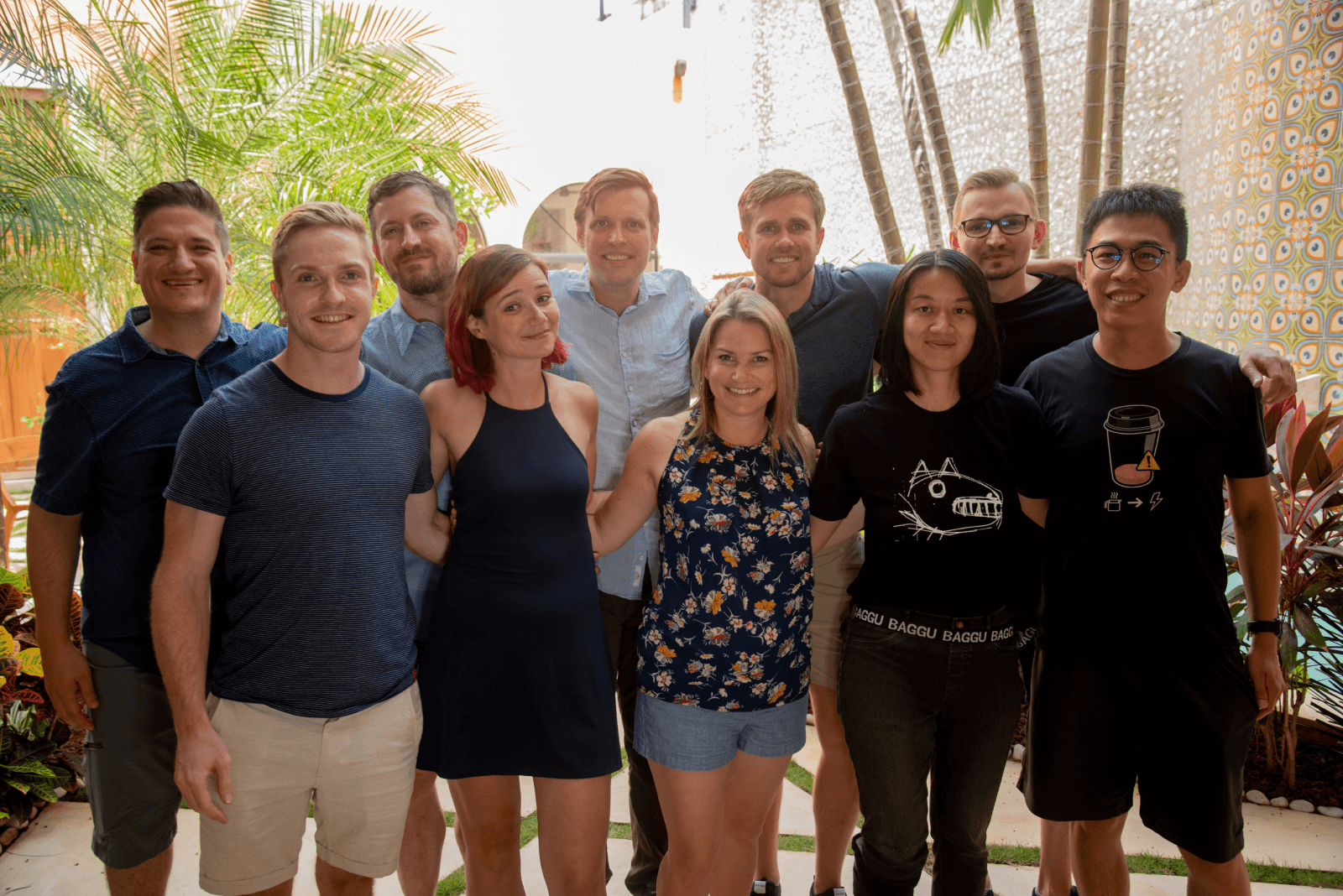 This week, our product team returned from our first in-person retreat to Mérida, Mexico.
We believe operating a fully-remote company means occasionally getting together in the same space. Before the COVID-19 vaccines, this wasn't possible, of course. Just as soon as vaccines became available to all of our team members we started planning retreats for each of our teams to meet one another. Our leadership team retreat to Sedona was the first—it was a good experiment: small in scale (just 5 folks) and all team members are in the U.S.
The product team retreat—coined as the first "Product Pilgrimage" was much more ambitious.
Planning an international retreat during COVID
There were two significant challenges to overcome in pulling this retreat together:
Airbnb availability
International COVID travel restrictions
As of this writing, the product team is 12 members. We favor staying in non-hotel properties: sharing a kitchen and common space provides is a superior experience for people to get to know one another. As one of our team members put it, "learning about my colleague's morning routine humanizes them." Staying in a hotel—with everybody neatly sequestered in their hotel rooms—doesn't make this possible. When we began planning this retreat in May, we were competing with the totality of the Airbnb community for large properties: people wanted to travel and see the folks they had gone without for so long.
We wanted to make travel as easy as possible or the majority of our team members. Initially we limited our search to cities within the continental U.S. Trouble was, there were no large Airbnb (or VRBO) properties (2 units of 6 bedrooms close together or 1 unit of 12+ bedrooms) available within our 2-month window of August and September. When we expanded to tier-2 airport cities, things go easier and we made some bookings in Charleston, SC.
When we announced the booking, our team started looking into booking their travel. It was then one of our European members noted the COVID travel restriction between Europe and the US was never lifted. Oops! Back to the drawing board.
Mexico It Was
After combing property after property, we settled on Mérida, Mexico. Although not ideal from a flight routing perspective it offered:
All team members could enter Mexico and return to their country of origin
Large properties to host us
Walkability
Plenty of options for eating outdoors
Incredibly, while we were there the UK put Mexico on the 'COVID red list' and our members narrowly avoided a mandatory guarantee on return.
Normally our retreats incorporate a significant amount of tourism and local experience, in addition to work. This time, we decided to minimize health risks (and impact on our host city) and largely stay in place. Here were a few of the decisions we made to enable this:
We booked private chefs to prepare breakfast and lunch at each of our 2 properties
We booked cleaning staff for each property
We booked no sight-seeing tours or outside activities
We scheduled at-home COVID testing to monitor our exposure, and enable return travel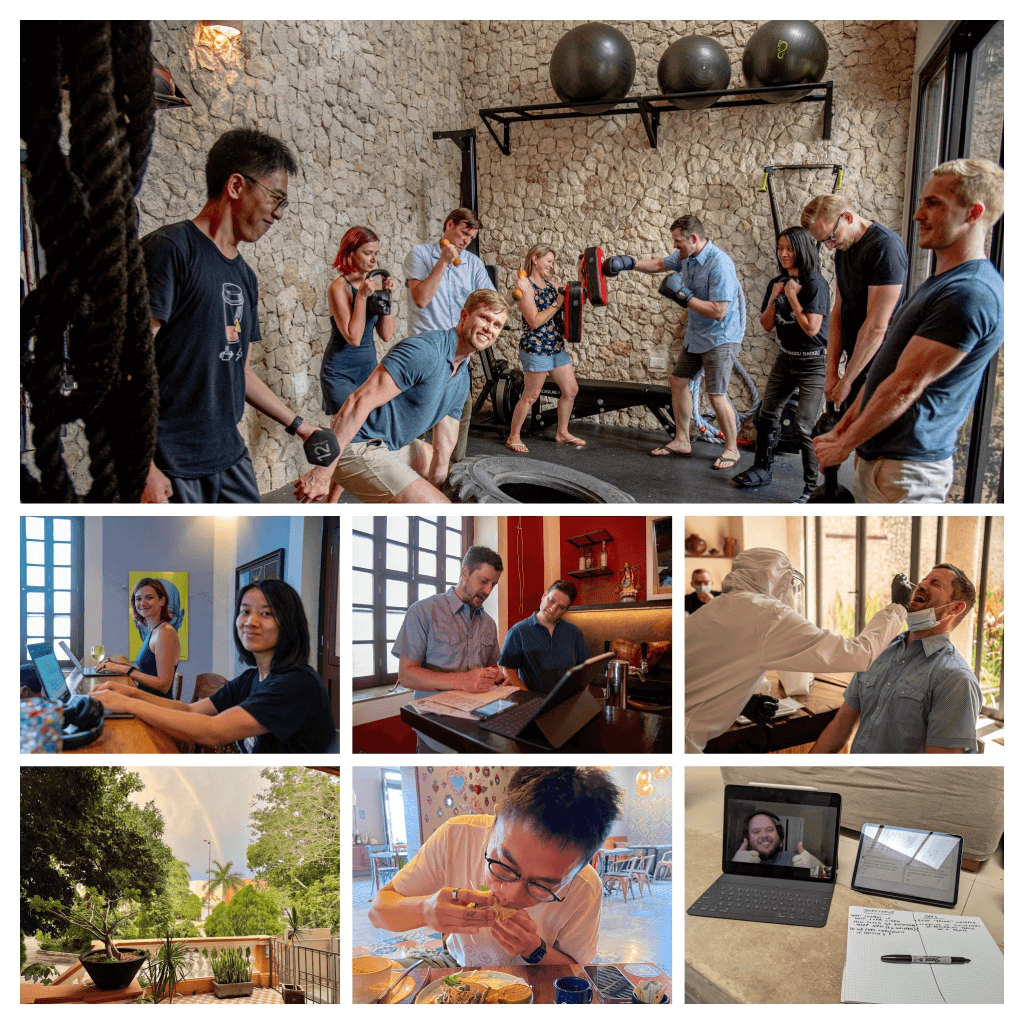 Changing our operations
Team Level Up: how can we enable team members to improve their skills?
Team Variance Authority ("The TVA"): how could we change our team structure or process to work better together?
Team Stand-Up: now that we're in person, how could we refine our stand-up design offerings?
Here's a summary of some of the work these teams did during our time together:
We've introduced explicit roles, rights, and accountabilities for Senior Developers vs. Principal Developers
We introduced a new code review policy (self review first, review by a senior developer, review by a principal developer)—largely inspired by GitLab's code review guidelines from their handbook
Introduced a process change where the implementation for all items labeled enhancement on our backlog must first begin with a GitHub comment that outlines the architectural approach before the first line of code is ever written
Completely refactored how we track epics as GitHub milestones, we also are now adding the emoji to these milestones and a new goal label to goal-aligned work for greater visibility and ease of prioritization
Decided to publish the hours of our current team meetings on our job postings to set expectations and make it clear how much focus time and schedule flexibility is included in a job at Parabol
Designed a series of new prototypes for our upcoming stand-up meeting feature
Afterglow
Before this retreat, only 4 of the 12 of us had met each other in person. The ineffable change in the composure of team having spent time in each other's physical presence is real: something changed for the better, far beyond the product or process improvements we made together.
Metrics
Our numbers this week show strong evidence of seasonal effects: the summer vacation doldrums. By the 2nd week of September, we predict growth should start again…
This week we…
…wrapped up Product Sprint 85. Sprint goals were to complete the backend design for our new in-product polling feature, our exciting new retrospective meeting grouping feature to find similar reflections, and a reimplementation of our Jira integration using our new integrations architecture. We also had a number of nasty priority one bugs crop up to fix.
…made a fresh iteration of our task details panel. This feature enhancement aims to answer the question, "where did this task come from?"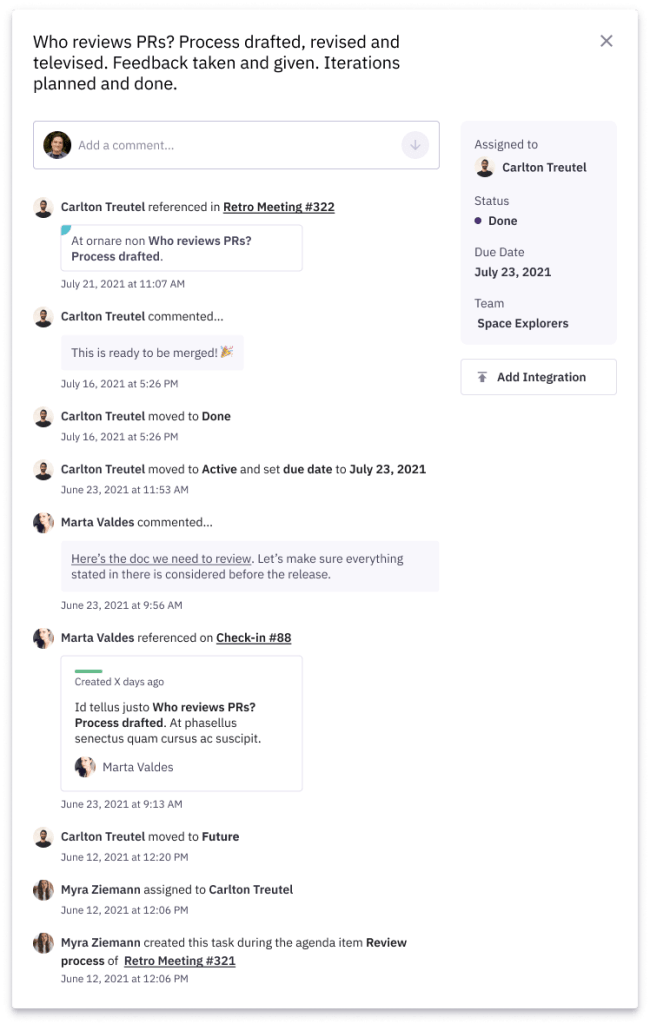 Next week we'll…
…kick off Sprint 87 and ship updates into production.
---
Have feedback? See something that you like or something you think could be better? Leave a public response here, or write to us.
Join our Fully-Remote Global Team
Help us create a world where every meeting is worth the time invested.