Lean Coffee Template
A freeform meeting type to discuss any issue your team wants to cover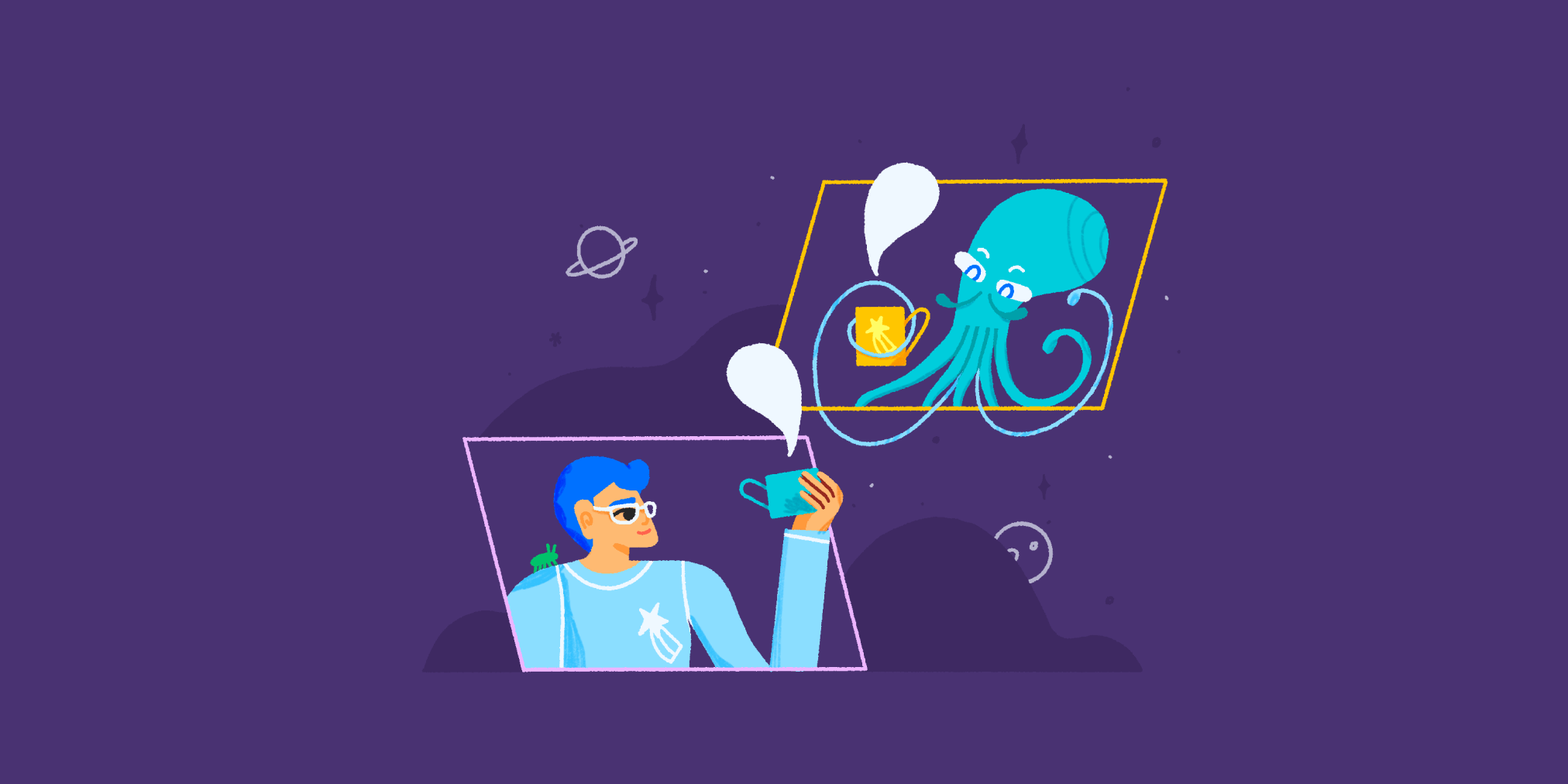 What is a Lean Coffee meeting?
Developed in Seattle in 2009 by Jeremy Lightsmith and Jim Benson, Lean Coffee sessions take inspiration from small group coffee chats, the Lean Thinking/Lean Startup methodology, and the agenda-less meeting process of agile retrospectives.
"Lean Coffee is a structured, but agenda-less meeting. Participants gather, build an agenda, and begin talking. Conversations are directed and productive because the agenda for the meeting was democratically generated."
Like other retrospective or agile meeting formats, Lean Coffee is used extensively in software development. In reality, it's a powerful agendaless meeting format that any team can benefit from.
So here's what you need for a successful Lean Coffee meeting – apart from a hot cup of joe:
Theme: Having an overarching theme for your meeting gives some general guidance to the conversation. However, the theme can be broad, for instance "Team challenges" or "Gaps from previous retrospectives". Within the Lean Coffee format, facilitators can also keep things broad and wide-ranging if they want to, with a simple prompt like "What do you want to talk about".

Reflection board: Whether it's a kanban board, a whiteboard, or an online tool, team members need somewhere to write down their reflections and order their thoughts.


Reflections: Teams will spend time reflecting or brainstorming on the issues they want to discuss most. As in a retrospective, team members usually write these down on sticky notes. In a virtual lean coffee, you may create online reflection cards or digital sticky notes.


Dot voting: As in a retrospective, the scrum team will vote on the topics they want to discuss most. You can do this with dot votes on a whiteboard, or if you're holding a virtual lean coffee in an online tool or over Zoom, you can vote with a thumbs up or thumbs down.


A timer: In priority order, introduce each topic for a short period of time (90 seconds is common). The team can then vote on whether to continue discussing the topic or move it to the bottom of the discussion list and go to the next topic. Making sure to timebox each item keeps the meeting lean and efficient.
Traditionally, these types of meetings would occur in an open space in the office. Some teams even choose to hold their group discussion in a coffee shop! These days, more teams opt to do their Lean Coffee meetings over Zoom with the help of an online tool like Parabol.
The goal of a Lean Coffee retrospective is to come up with takeaways or action items that can resolve an issue or push forward the team's work.
Other sprint retrospective templates provide highly structured ways to discuss specific things (feelings, process, improvements, challenges, etc.). However, this can leave gaps or leave team members feeling like that one thing they want to discuss doesn't fit into any template. That's where Lean Coffee comes in. It helps scrum teams round out the conversation.
When to do a Lean Coffee meeting
Because this is a quick and efficient meeting type, it works well in a few different circumstances:
To catch conversations a retro wouldn't cover
Sometimes retrospectives don't cover everything the team wants to discuss: Lean Coffee can allow the team to surface more nuanced issues and have a more freeform discussion.
When retrospectives run over
It's not uncommon to leave retrospectives with some unfinished business. Lean Coffee gives teams a chance to have those remainder conversations and prioritize other conversations that still need to happen.
When you want to resolve a specific issue
Because Lean Coffee agendas are democratically voted on, you can easily see what your team values or wants to discuss. They're also a great option for diving deeper on a specific theme you need to discuss.

How to run a Lean Coffee session in Parabol
Select Retro Meeting with the arrows, then use the dropdown to select the Lean Coffee template.
The icebreaker box is checked on by default. You don't have to do one, but we recommend it. They offer a chance to break the ice and get everyone in a chatty mood that encourages active participation.
When you've made your choices, hit that Start Meeting to kick things off!
If you're doing an icebreaker, you'll have a random question to answer. You can refresh it if you want another option, or create your own. Maybe something about your favourite kind of coffee? Capuccino? Flat White? Cold brew?
After the icebreaker you'll move on to the reflect stage. This is where your team will start brainstorming what they want to discuss in your Lean Coffee session.
Remember, Parabol is remote-friendly, enabling you to work asynchronously with your team. They can all leave comments together, or do it at a time that works for them.
Also, reflections are anonymous, and no one can see them until you're done working on them. After the reflect phase, you'll vote on issues to discuss, talk about the most voted on items, and then get a summary of the retro when you're done.
Discover 35+ Retrospective Templates in Parabol!
92% of users agree that Parabol's free online retrospective tool improves meeting efficiency. What's more, Parabol gets your team talking and takes the effort out of running retrospectives.