How to try a new Parabol template
What we regularly hear from agile teams is that having retros can get boring when you use the same template over and over again – that's why we mixed it up by adding 25 new ways of running a retro.
Some of the new templates we added include:
Marie Kondo retrospective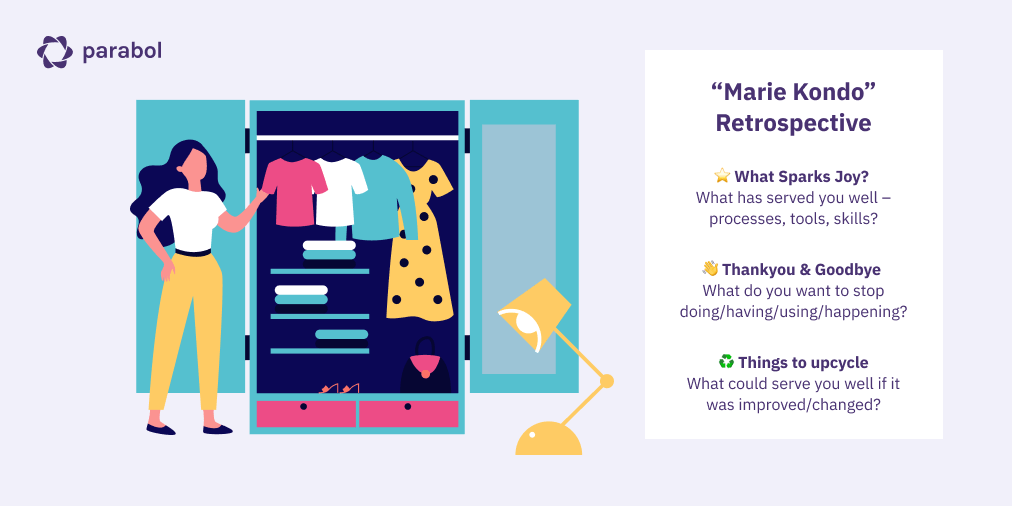 Marie Kondo's philosophy is all about restoring inner calm and peace in your team. It's about organizing your work and making processes lightweight and user-friendly. Running a Marie Kondo retrospective doesn't just mean refining your backlog. It means thinking about your working practices to find a more fulfilling route forward.
At Parabol, we like to use it at the end of a quarter and end of a year, to put things in order and do a little clean-up.
Superhero Retrospective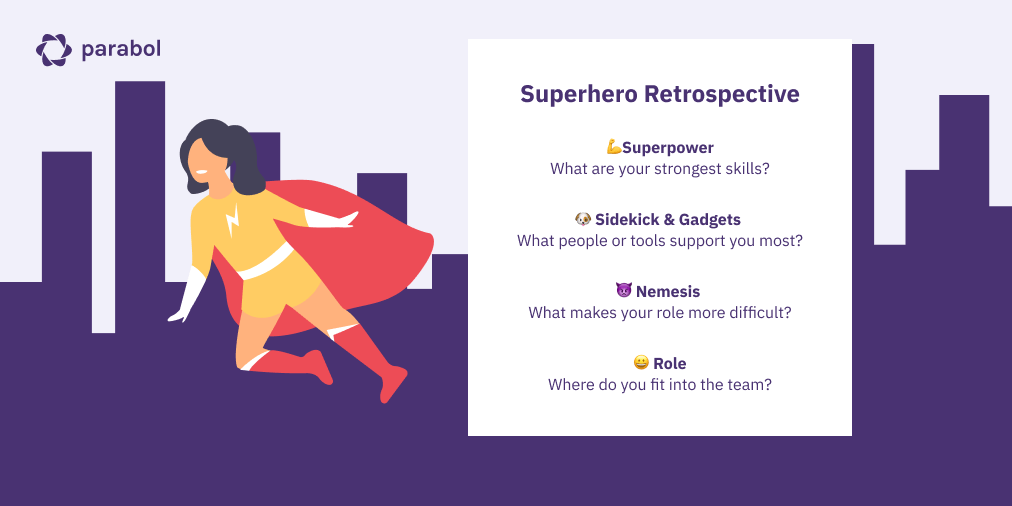 This is a fun way to engage your team when you have to come together to solve a common problem.
The Superhero retrospective helps team members learn how others perceive their roles and how they fit into the team.
With a Super Hero Retrospective, your team can meet one another in their roles, and discuss how they'll come together to form the Justice League.
SWOT Retrospective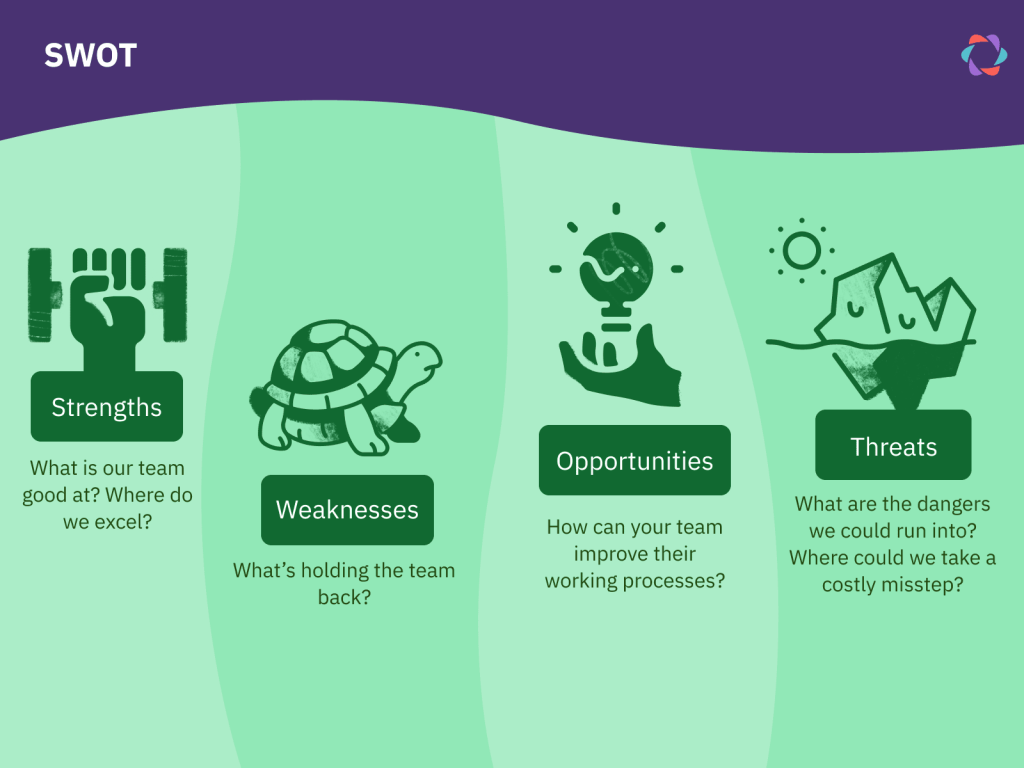 You may have thought that SWOT analyses are just for stuffy executives in consulting firms or MBA students, but they're also a helpful activity for agile teams. A SWOT analysis helps your team celebrate their strengths, identify weaknesses and threats that may stand in their way, and take advantage of opportunities for improvement in the new year.
It can be particularly useful to use at the beginning of a new project or when the team's morale is low.
We also released 22 other templates we hope you enjoy. Check them out, and let us know which one you like the most 🙌🏻.
---
How to select a new template
2. Select the meeting type you want to start
4. Browse all of our tried and tested templates.
5. Select the template you want to use and click the Use Template button.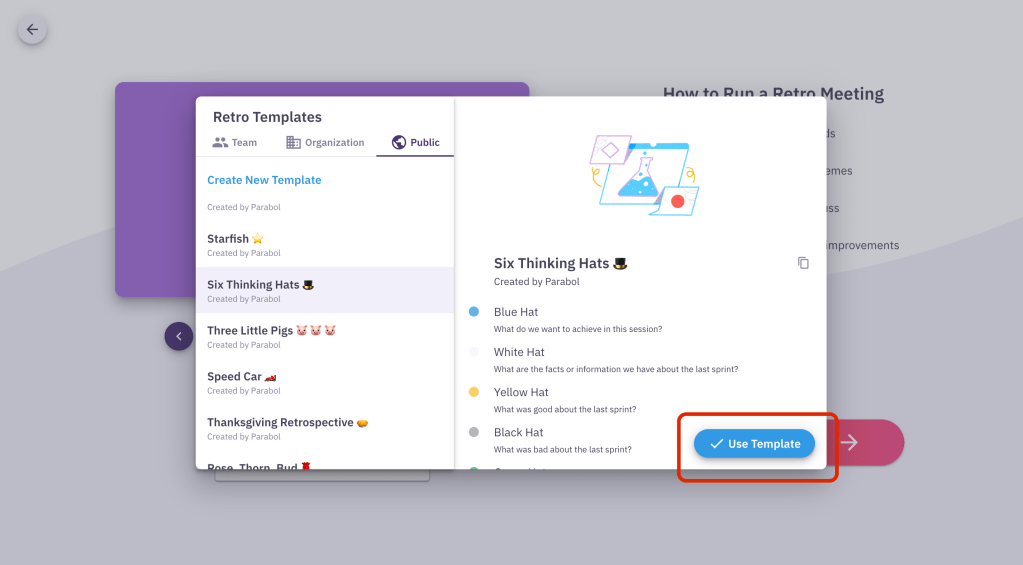 6. Click the Start Meeting button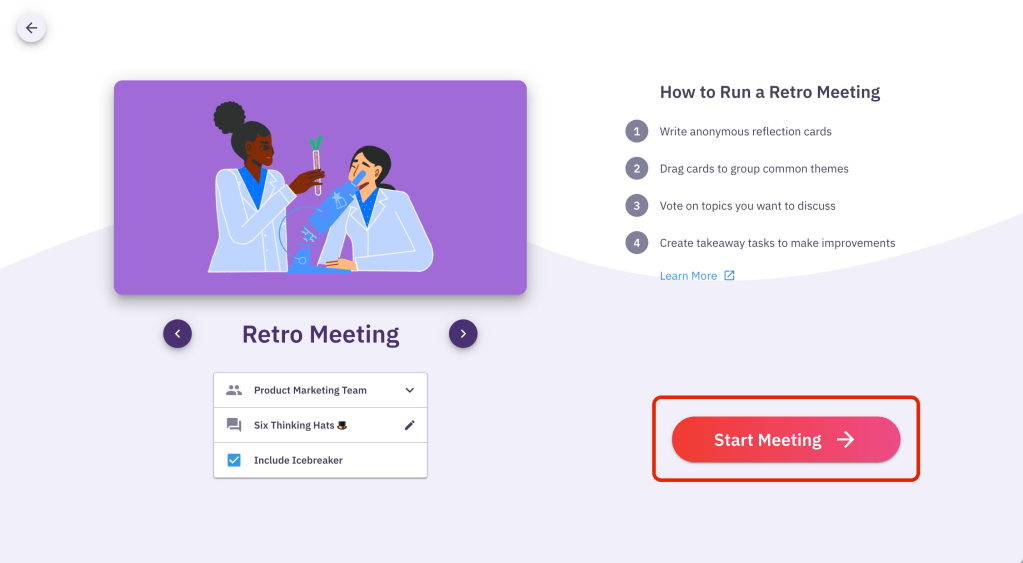 Still have questions? Contact us