Jira Integration for Agile Meetings
Sync your meeting outcomes to Atlassian Jira
Run powerful agile ceremonies with Parabol, then add follow-up issues and story points in Jira without leaving the meeting.
Send tasks to Jira without leaving your retrospective
If you're managing multiple projects or backlogs, you can quickly select the target Jira project before sending the task over – keeping everything organized.
Pull in stories from Jira, estimate, and sync back automatically
Parabol's two-way integration lets you pick Jira stories to estimate within Parabol. Search for the stories you want to estimate using Jira's basic search or JQL to create an estimation agenda for your team.
Estimate your Jira stories within Parabol. No need to refer back to Jira because Parabol will pull in the details of your stories – keeping everyone on the same page.
Once you've decided on your final estimates as a team, we'll take care of exporting them back to the Jira field you choose – automatically.
A process that works with your workflow
Atlassian Jira is the industry leader in developer tools for agile teams. But it doesn't provide tools to run retrospectives or agile estimation meetings – critical ceremonies for healthy agile teams.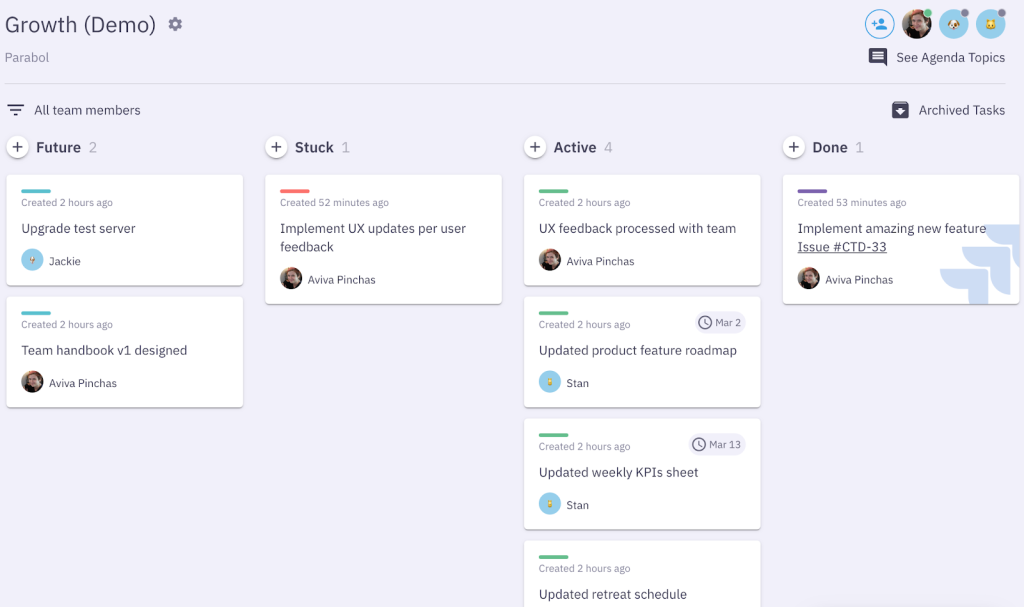 With Parabol, you can raise the bar for sprint retros and estimation meetings and bring new powerful insights to improve your Jira workflow.