#358 – Introducing Parabol's "Open Book" Blog
Friday Ship #358 | July 28th, 2023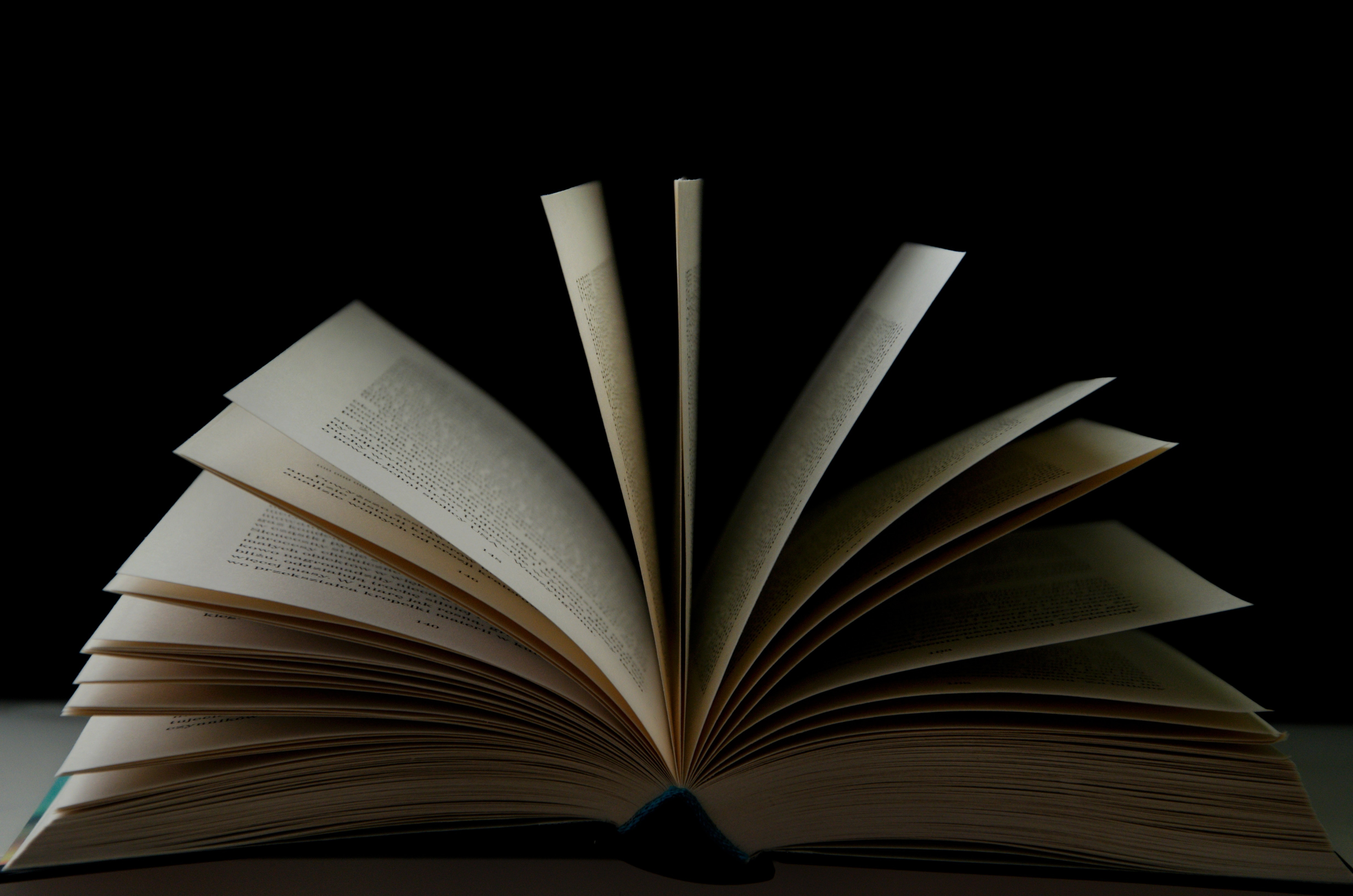 Parabol has three values. Open book. Open eyes. Safe to try. The first of these – Open book – describes our commitment to internal and external transparency.
Our commitment to the value of "Open book" ranges from publishing this weekly update explaining our progress and metrics, to maintaining an open source product with a collaborative backlog. Internally, it means we default to being transparent about progress on tasks, problems we've identified, feedback, or even tensions we're holding.
This is all in the service of creating a better, more accountable, more collaborative, and more emotionally mature organization.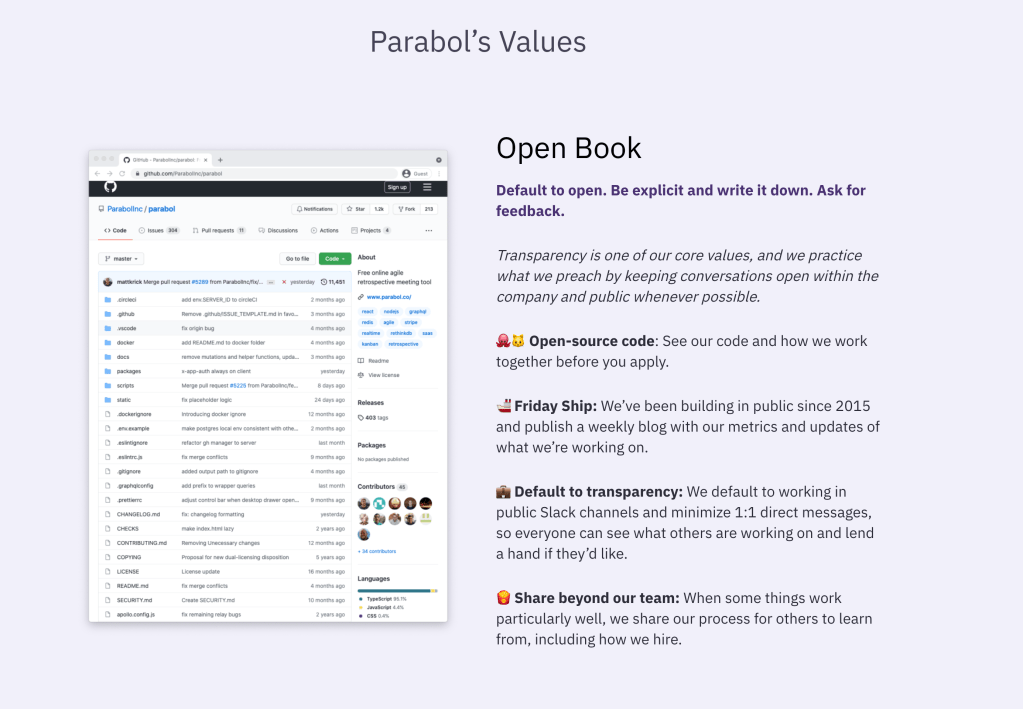 How is "Open Book" different from the Friday Ship?
Many learnings have already been documented in the Friday Ship, but we've often felt this format isn't very accessible to external audiences and we recently made the decision to unindex that content to improve our overall SEO performance.
We've always seen the Friday Ship as a tool that primarily serves users, investors, and potential hires. But also helps us track and document our own journey, like a sea captain's logbook.
Simply put, Friday Ships are poorly packaged for external audiences who may not want to share or link to an article that includes a bunch of metrics at the bottom and an odd looking edition number in the title. People who stumble upon Friday Ships without knowing much about our company, may even find them mystifying.
"Open book" is intended as a space for us to be more intentional about sharing our "earned secrets" – all the things we've learned the hard way building this company. We choose to share these learnings in the hope that others may find inspiration, or a solution to the problem they were looking for.
Why do this?
We've benefitted from so many other companies who share their learnings openly so we want to give back in the hope that others can learn from our pitfalls, or use our policies and processes as a starting point from which to develop their own.
But beyond that, there are business reasons for sharing so openly as well. Some of which were outlined in the original proposal:
Win more awareness and "brand goodwill"

Recruit like-minded users

Improve our reputation

Show evidence of our values in practice

Present ourselves at the cutting edge of work culture

Allow us to promote content in broader communities

We can use thought leadership blogs to pitch people for external PR opps
If you see any topics on our blog that look cool, we're always open to speaking more about them on podcasts or in Q&As, etc!
Have you published anything yet?
We've written up a few articles with our learnings over the years that you can already read. And you can expect more to come.
Here are some of our favourite "Open Book" articles that are already published:
Is there anything you'd like to know about how Parabol is run?
If you have a suggestion for an Open Book article, please let us know in the comments and we'd be very happy to consider writing it!
Metrics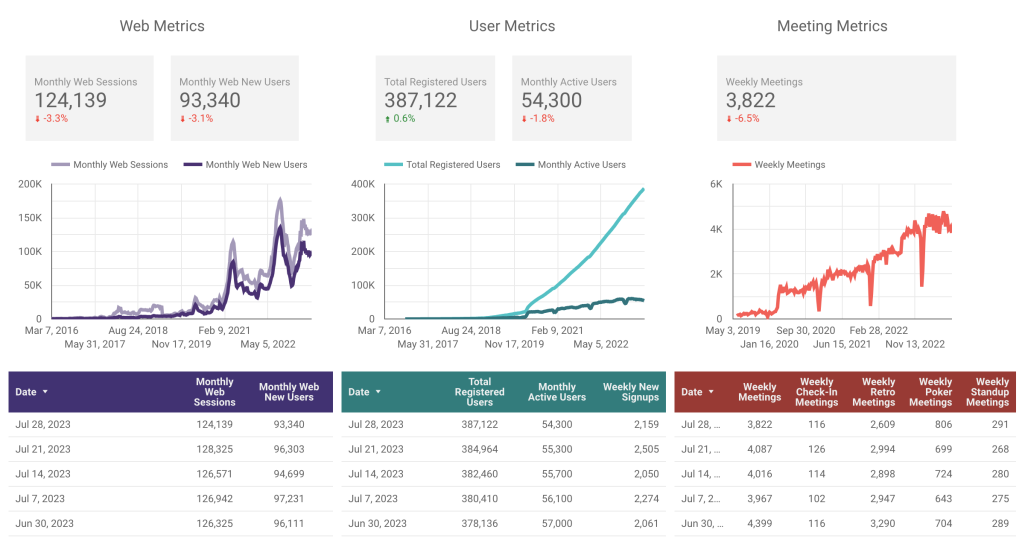 Even though we continue to see a slight summer slump, Sprint Poker and Stand Up meetings are still showing an increase in usage.
This week we…
…teamed up with agile coach and expert Season Hughes where she shared expert advice on how to get teams talking during meetings
…started working on the design of new meeting types
Next week we'll
…finish up Product Sprint #125
All your agile meetings in one place
Run efficient meetings, get your team talking, and save time. Parabol is free for up to 2 teams.