#347 – Supporting Working Parents
Friday Ship #347 | May 12th, 2023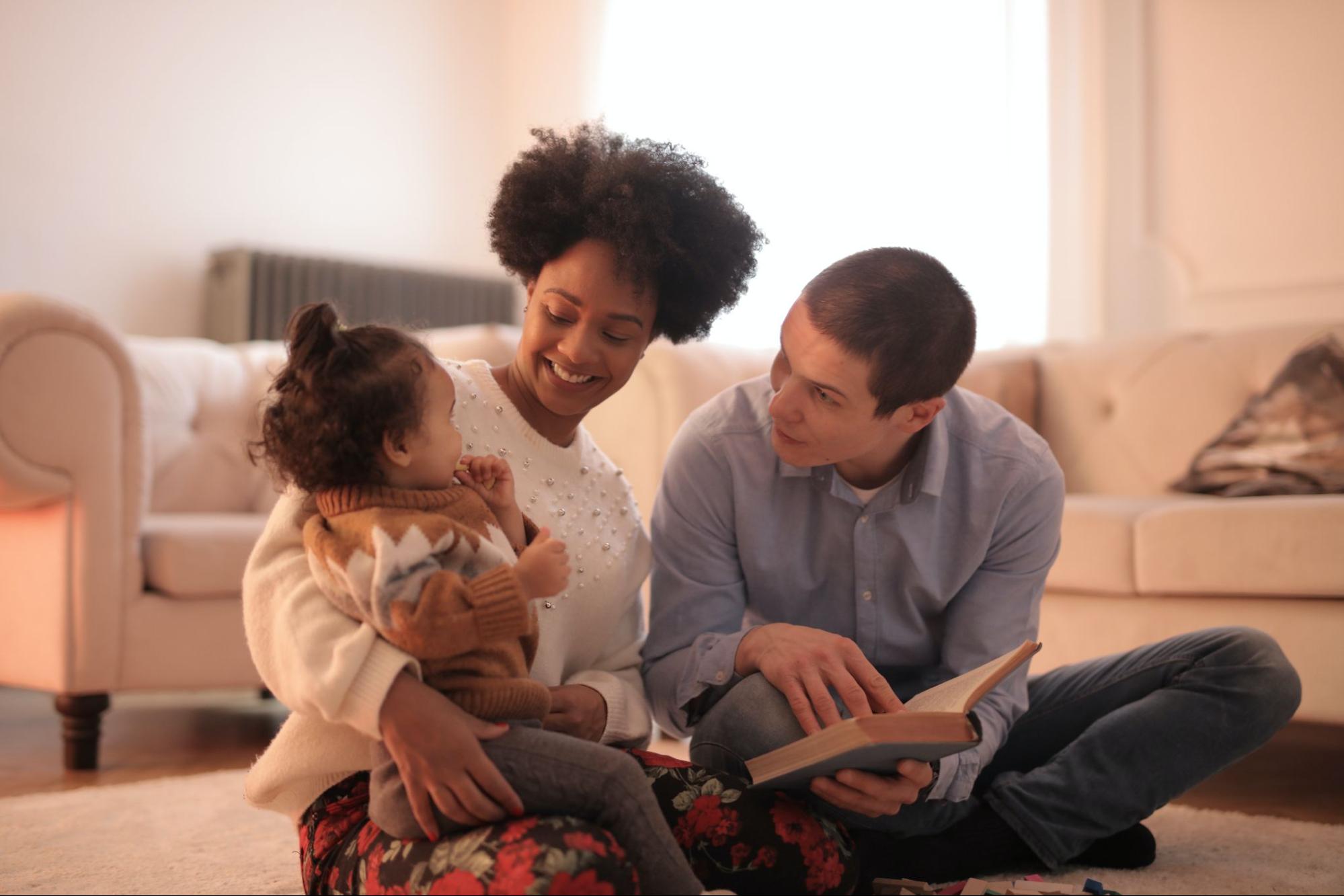 A year and a half ago I joined Parabol as their internal recruiter. As I did, I left behind a position as a manager of an 8-people recruiting team at a well-established consultancy firm. For that reason, I was determined to make my time at Parabol special. I wanted to represent a company that was a great place to work.
I knew that there's something that many companies overlook: the needs of working parents. So as I learned more about the company's goings-on I set out to find out more about how Parabol treats parents – and I was delighted with what I discovered!
Parabol's Parental Leave Policy
I knew that the first step to becoming a parent-friendly company is having a great parental leave policy. But when the time came to build this policy, Parabol faced an obstacle. We are a 100% remote, 100% distributed company, with teammates spread across 11 different countries, each with various labor laws and customs.
How could we ensure that parental leave was a right for everyone in the company, instead of a privilege for those employees living in countries with more favorable labor laws?

To fit in with these differences while ensuring everyone gets time to spend with their kid, Parabol wanted to make these policies as flexible as possible. For that reason, we let each parent build their very own, personalized parental leave policy.
After parental leave, the real challenge begins
But I knew that the real challenge comes once parental leave is over. Children don't stop needing their parents just because they returned to work. For that reason, we wanted to give parents the flexibility they need to take care of their families.

So how could we make sure that the parents working at Parabol wouldn't face this stigma? The answer was simple: we made flexible work arrangements the standard instead of something you had to opt into. Everyone at Parabol has the freedom to choose their own work hours and can work from wherever they want, regardless of whether they're a parent or not.
By accommodating everyone's needs, we avoided singling out working parents and made sure they had the same opportunities as their childless teammates.
Let tension be your guide
But what if a working parent has needs that are not addressed by our company's policies? After all, every family is different.
At Parabol we have a motto: "Let your tension be your guide!". When it comes to changing a policy, no one knows better what would improve their lives than those affected by it. For that reason, all Parabol members can participate in what we call our governance process. Through this process, any teammate can suggest a change to Parabol. If everyone's cool with it, the change becomes a policy.
Anyone in the company, regardless of role or seniority can shape Parabol's culture by making their own governance proposals. So if a working parent needs something that isn't covered by our current policies, all they have to do is suggest it and draft a policy!
One size does not fit all
What might work for a parent might not work for someone else. For example, some parents may prefer to take a shorter parental leave and then reduce their hours, while others may want to take a longer leave and then return to full-time work. Some may want to take a break in the middle of the day to pick up their kids from school or daycare, while others may prefer to have an intensive workday so they can focus on their family after work. Some may need to start working later in the day, while for others it might be more convenient to start working at an earlier time.

And that's fine by us! At our company, we value our teammates and want them to find the solution that suits them best. The only way to do that is to empower parents to make their own decisions about how they want to work.
I believe that people can only perform at their best when their personal needs are taken care of. And that's why I'm proud to say that, when it comes to raising a family, our team members can rest assured that they'll have Parabol's full support!
Metrics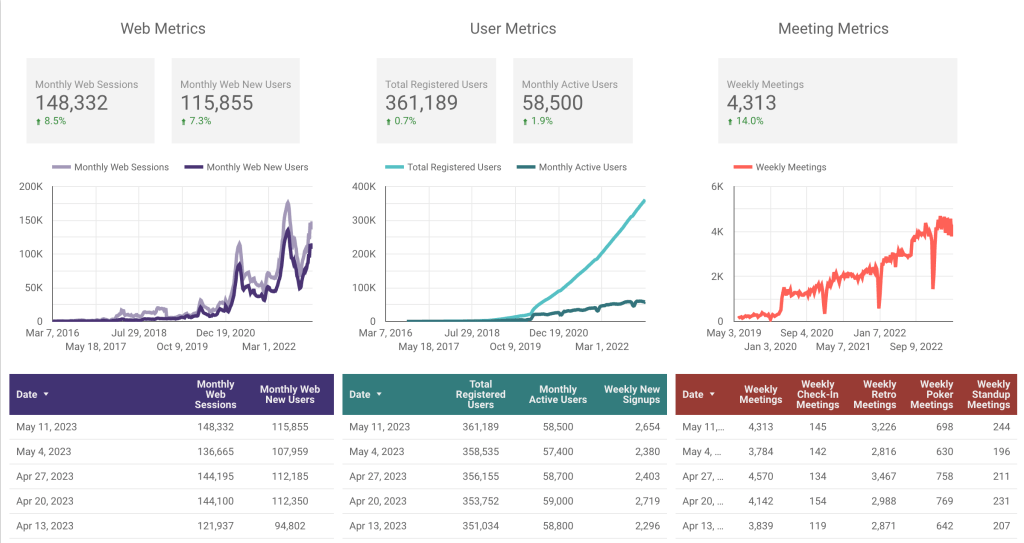 Metrics were green across the board with a nice bump in weekly meetings after last week's shorter week.
This week we…
…had hack week and wrapped up with a demo day (we will share some of the highlights in a future Friday ship).
…published our first Parabol Promo Video.
Next week we'll
…announce the winners of hack week.
All your agile meetings in one place
Run efficient meetings, get your team talking, and save time. Parabol is free for up to 2 teams.