Serving the U.S. Air Force
Friday Ship #314 | September 2nd, 2022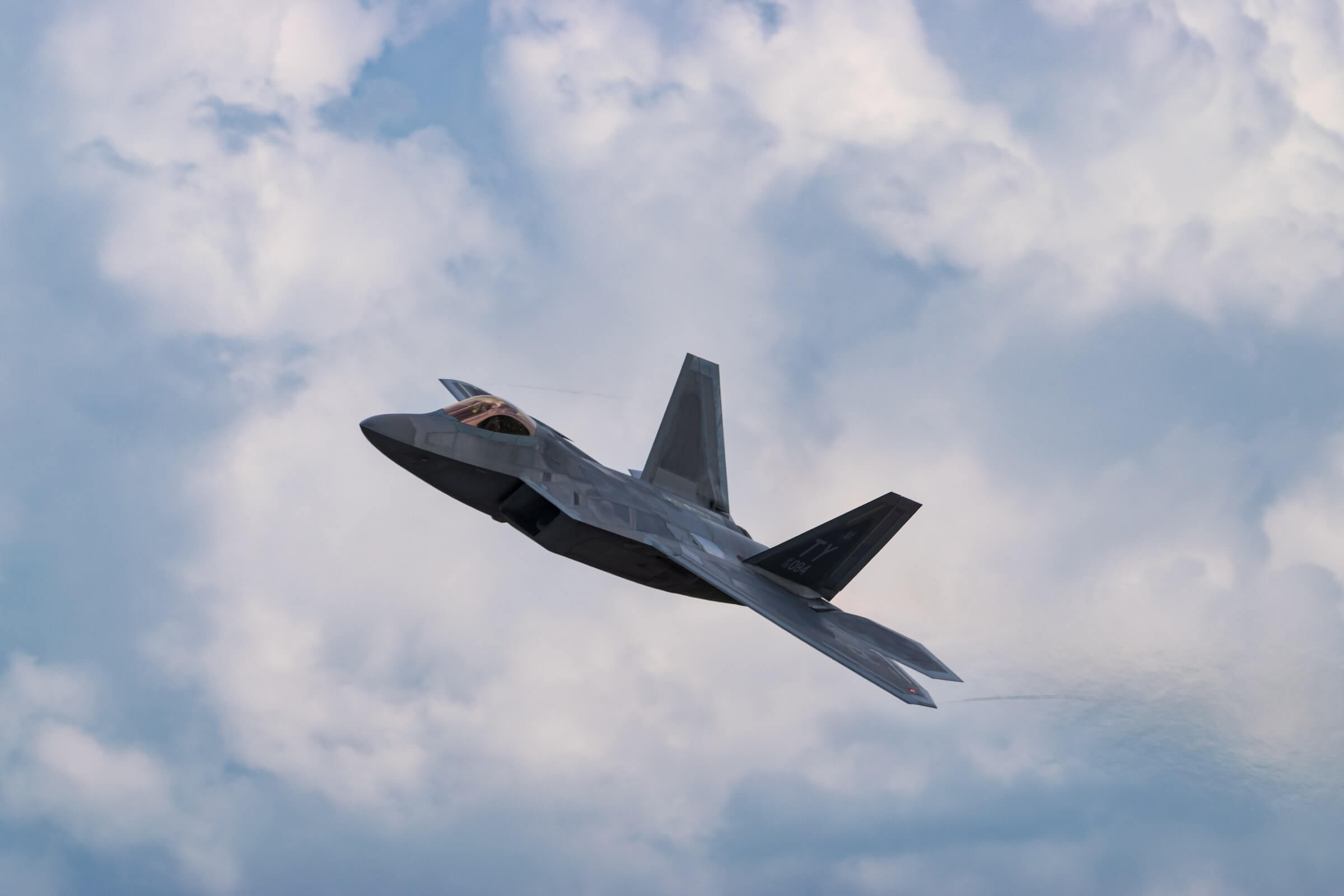 This week, we mark the conclusion of our first significant Air Force contract that provided a security-hardened version of Parabol for use within the the U.S. Department of Defense.
As technology has evolved the nature of defense has changed and the government has needed to adapt by making it easier and more rapid for Defense to adopt cutting-edge technologies emerging from the private sector. SBIR and AFWERX exist to incentivize businesses to adapt their technologies for public use earlier in their company lifecycle.
How Parabol Serves the U.S. Air Force
We delivered a security-hardened version of Parabol for Platform One, the centralized DevSecOps services team for the Department of Defense. As part of Platform One's offering, they provide a security-hardened container repository for hundreds of tools used by technology teams within the Department of Defense.
As a result of this work together, there are thousands of Airmen and contractors using the our security-hardened version of Parabol within Air Force organizations such as Kessel Run, the 90th Cyberspace Operations Squadron, and more.
Parabol's Future Serving the Public Sector
There are hundreds of organizations under the Department of Defense umbrella, non-Defense organizations (such as the NIH, NOAA, etc.), and the Intelligence Community (the CIA, NSA, etc.) who could use our security-harded and self-hosted version of Parabol.
By working together with the U.S. Department of Defense and U.S. Air Force we've taken significant steps toward providing a version of Parabol that is ready to serve the United States.
Our traction over the past two years has prompted us to hire for a Head of Public Sector to develop Parabol's business further. If you know somebody who'd be a good match or could help us find good candidates for this role, we'd be grateful if you'd share the job posting with them.
Metrics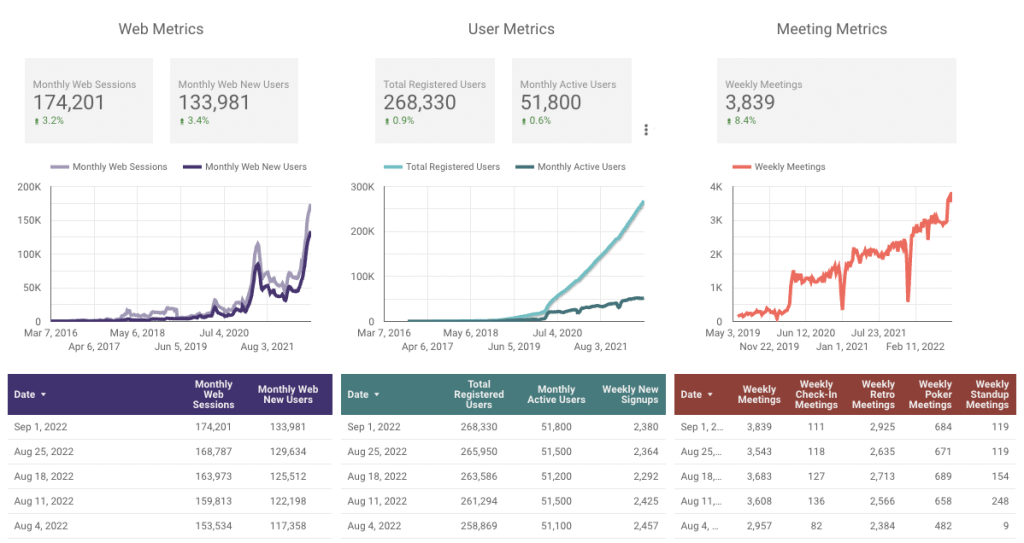 The continued rate of rise on the marketing content web metrics continues to stun us, wow! What new heights will we reach? We hope it keeps rising higher!
Our user metrics are on-trend from prior weeks, while the number of meetings ran continues to show some exuberance following the beta launch of our Stand-ups feature. Historically, September is a sort of "back-to-school" time when we see users and teams who went dormant reactivate. We'll be curious to see if this pattern holds true over the first few weeks of September.
This week we…
…proposed an update to company strategy on our executive committee. Each trimester we refresh our company's strategy. It always fits on a single page and is written in plain prose. Next week it goes up in front of the entire company to ask questions, react, and consent to.
…formed a new Operations team. Previously that work was contained within our top-most, executive team. The amount of operations work got so great, folks needed its own space and rhythm to work.
Next week we'll…
…propose the strategy strategy update to the entire company.
…hold an all-company "hack week," where we suspend our normal Product team rhythm and have folks join up to work on passion projects.
---
Have feedback? See something that you like or something you think could be better? Please write to us.
All your agile meetings in one place
Run efficient meetings, get your team talking, and save time. Parabol is free for up to 2 teams.