#290 – The War Next Door
March 4, 2022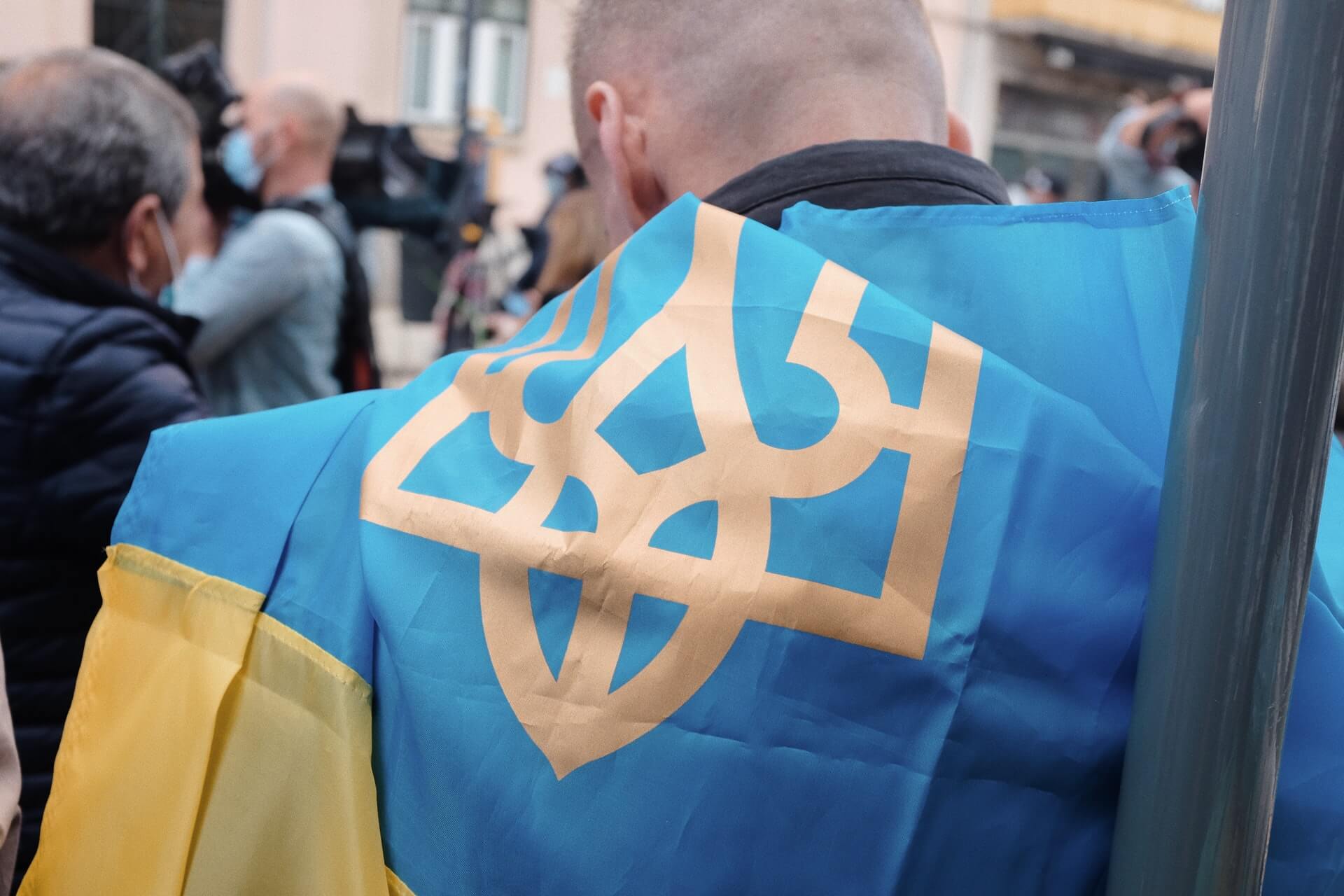 When your team is distributed around the world, everyone experiences global events differently. What feels distant in one part of the world, can feel too close for comfort in another.
If you're in close proximity to events, it can be hard to focus at work. If the events are far away, it can be hard to know how to support your team-mates.
Across our company Slack, our team-mates found ourselves discussing:
How best to help humanitarian efforts in Ukraine and in border regions;
How to continue serving our Ukrainian user-base despite disruption;
The ethics of posting on social media during times of tragedy;
How to practically help people we know or care about that are trying to escape; and
How to support team-mates in close proximity to Ukraine.
Hospitality in times of conflict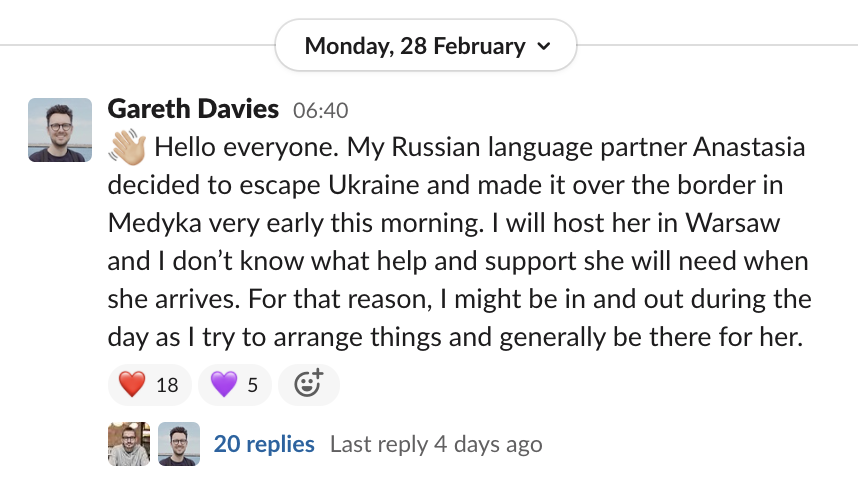 I am one of those people who lives in relatively close proximity to Ukraine. On the weekend, my language exchange partner, Nastia, made the decision to leave everything behind and escape Ukraine.
She asked if she could stay with me in Warsaw, Poland.
She started her journey on Saturday evening, rushing straight from the bomb shelter to the train station. She arrived two days later, on Monday.
It was a 40+ hour journey that involved waiting for a long time on the border, in the cold.
When Nastia arrived, I realized that nobody ever prepares you for how to host someone that has escaped a conflict zone:
How do you care for someone who has gone through something you can't even begin to imagine?
How do you strike the right balance between giving someone space and making them feel welcome in your home?
Do you try to talk about what they've experienced or try to avoid the topic entirely?
Then, how do you communicate to your colleagues what's happening? How do you juggle your obligations at work with helping someone get the help they need?
Without the freedom to set my own async schedule at Parabol, it would have been very difficult to take time to be with Nastia or help her access the services she needed in Poland. It would have made both of our situations much more difficult.
Throughout the week, colleagues at Parabol offered both emotional and practical support, giving me the time I needed to step away and be there for my friend. They even helped to support Nastia's business, which she had to leave behind in Ukraine, with all her inventory.
Parabol users in Ukraine
As Russia's attacks on Ukraine intensified during the week, we started to see Ukrainian users struggling to access Parabol. In cities right across Ukraine, barely any DNS requests were resolving, and the week-on-week number of meetings in Ukraine plummeted.
Some meetings were still being run late last week, but users were experiencing high latency, making it difficult for them to use the product.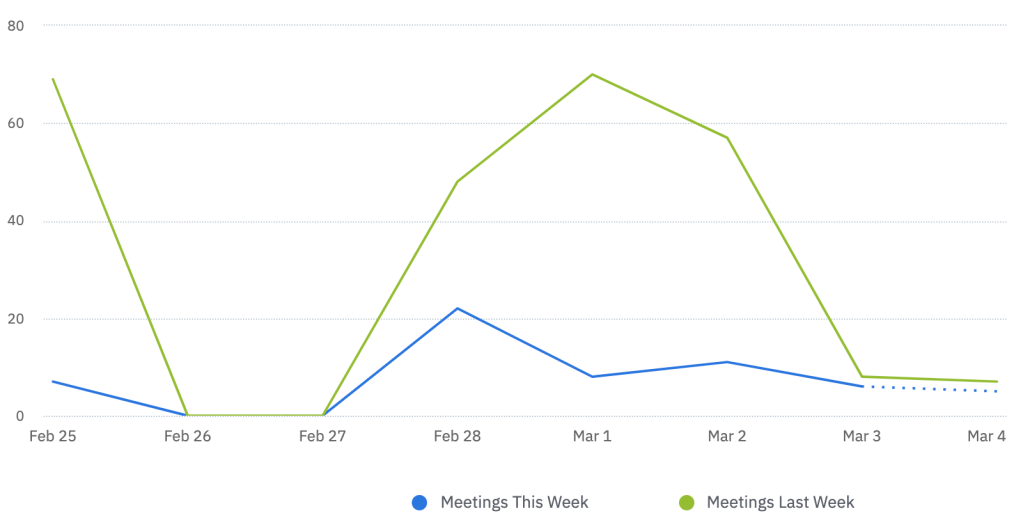 While Ukrainian users were unable to use our tool, we thought during the week about how many Ukrainian-built or founded tools we use and love on a day to day basis.
We are supporting the humanitarian effort and pray for an end to this war of aggression.
If there is another, better way we could be helping, please let us know.
Metrics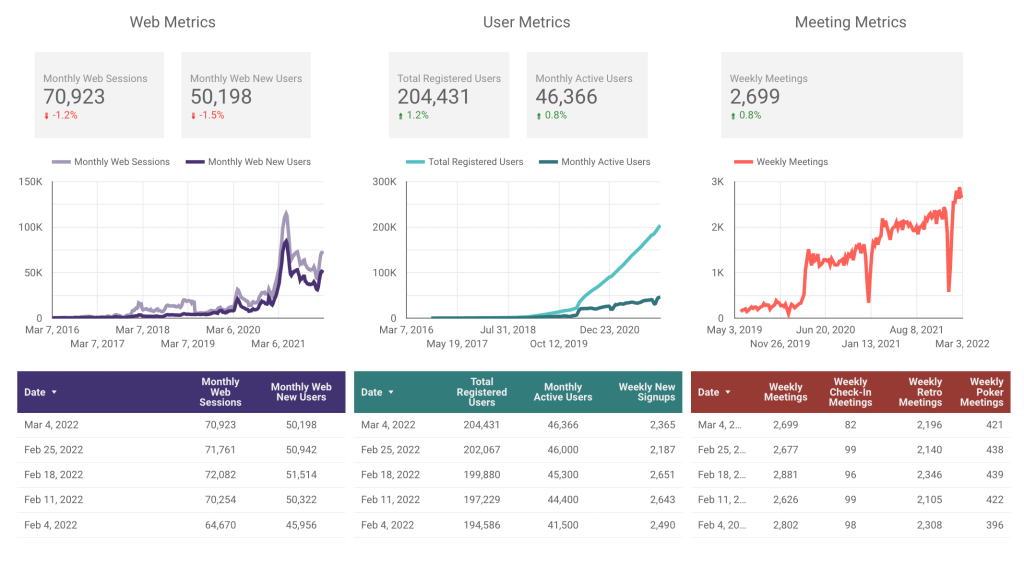 On the top of the funnel we've seen a small drop in monthly web sessions and new users after a steady increase over a number of weeks. Monthly active users ticked up marginally in line with the increase in weekly meetings run.
This week we…
…worked with a number of candidates on their Batting Practice projects, and moved a few candidates forward to the next stages of our hiring process. Note: We've still got a handful of open positions we're trying to fill!
Next week, we'll…
…get together as a whole company for our first all-company remote retreat since March 2021. Look out for all the details in a future Friday Ship!
All your agile meetings in one place
Run efficient meetings, get your team talking, and save time. Parabol is free for up to 2 teams.