# 196 – S.P.A. 14 – Los Angeles
Last week our team got together in Los Angeles, California for our 14th quarterly team retreat.
This retreat stood out as we welcomed 2 new team members, Aviva Pinchas and Grayson Crickman. Aviva joins us as our new Head of Growth. Grayson joins the Growth team to focus on Customer Success and Sales Development.
Setting an employee's start date close to a team retreat allows us to provide the best onboarding experience we can. While we as a fully-distributed company believe in remote work, nothing beats getting to know your teammates face-to-face, working together, breaking bread, and having fun.
What Happens at Parabol S.P.A.
There are 4 things we do when we get together for our retreat:
Retrospect – we use our own product to reflect on the past quarter, discover macro-trends and find opportunities for improvement
Plan ahead – set strategy and objectives, get creative and prioritize
Jam out – we work on things which benefit from being in person
Deepen our relationships – we eat, talk, and have fun
Metrics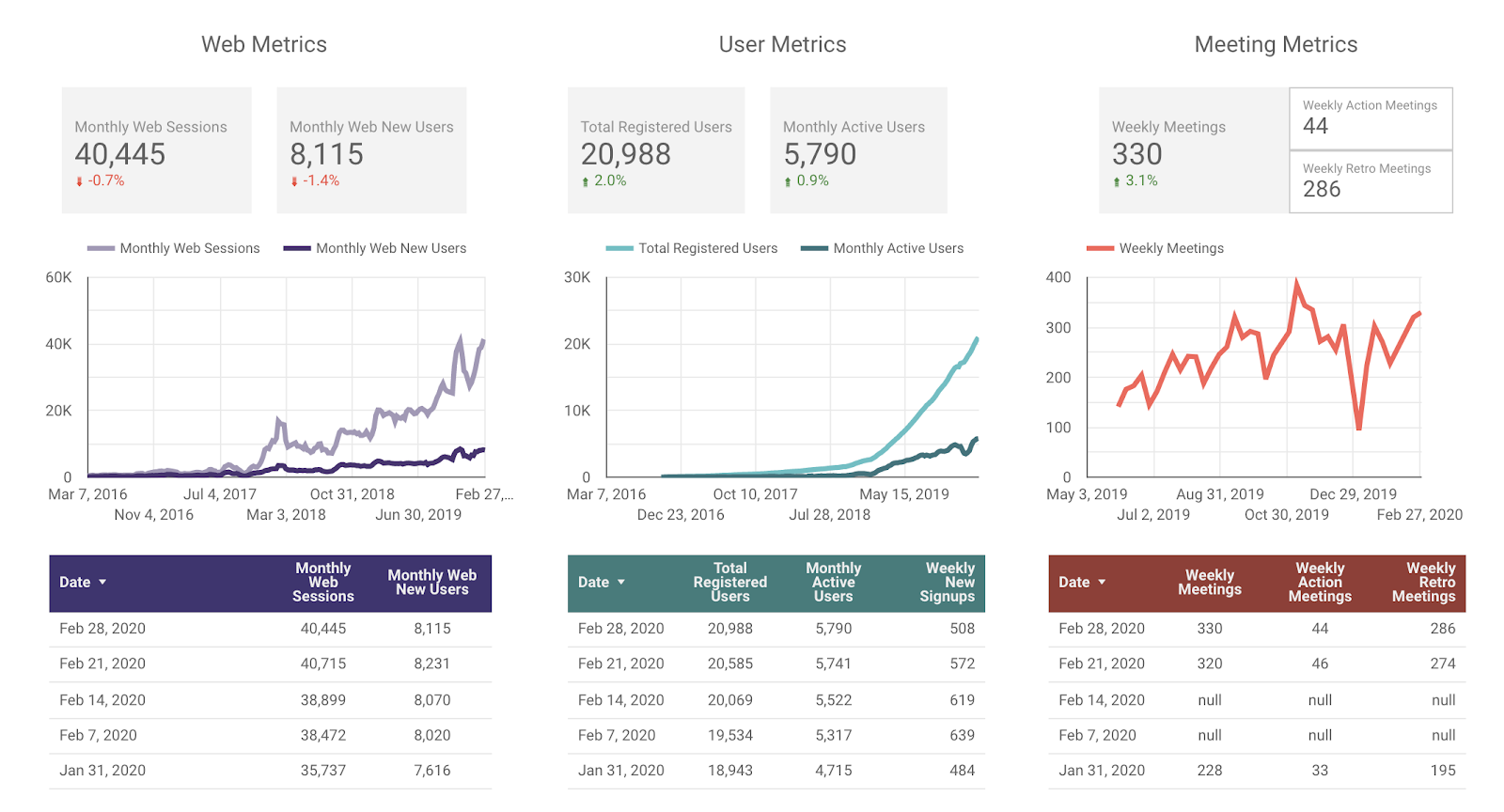 Top-of-funnel metrics were down a smidge after multiple weeks of steep increases. Following S.P.A. we've got a great plan put together to drive growth. It's going to be fun to see how these plans manifest in the numbers. User metrics were up, although they too were a little slower when compared to the prior week.
This week we…
…kicked off development of our threaded discussion feature in sprint 51. This feature will first appear in the Discussion section of our retrospective meeting experience to allow teams to hold fully-async retros.
…published pages about our Slack and Jira integrations. We're starting to provide more details across more pages to make it easier for prospective users to know what we offer.
…reimplemented our website content templates. Now we'll be able to make easier-to-digest pages to highlight what we've got going on.
…built on our user journey work from last week's S.P.A.
…reprioritized our enterprise sales pipeline. We also began reaching out to some of our most engaged users for their feedback using the platform.
Next week we'll…
…draft new long-form content for our blog.
Have feedback? See something that you like or something you think could be better? Write to us.
Join our Fully-Remote Global Team
Help us create a world where every meeting is worth the time invested.