#331 – EoY Wrapped Email
Friday Ship #331 | January 20th, 2023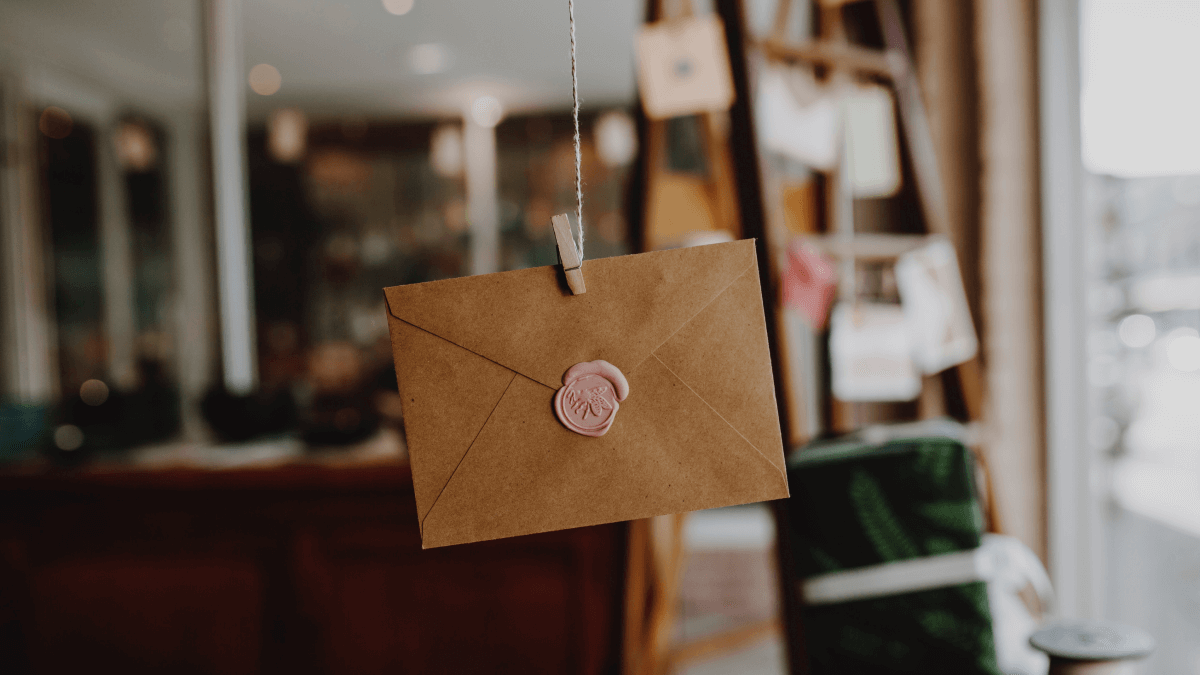 At the end of each year, Parabol traditionally runs year-end campaigns to summarize the company's performance over the past year. This year, I had an idea to personalize these campaigns and send tailored year-end emails to individual users. I proposed this idea to my team in our #terrible-ideas Slack channel, and it received overwhelming support!

Working with my marketing team members, Lorena and Emily, we refined and polished my initial email draft (by completely rewriting it LOL), adding fun elements such as meme GIFs:
In the mean time, I worked on gathering user-level metrics such as meeting count and most-used templates. Thanks to our efficient data architecture, we were able to compute these metrics in BigQuery and update the corresponding properties in HubSpot contacts.
Before sending the emails out to our entire user base, we conducted an internal test by sending the emails to ourselves. We received a lot of valuable feedback from our colleagues and we incorporated them into the latest version.

On January 10th, we finally sent the emails to approximately 165,000 users. The results were impressive: average open rate was around 31%, surpassing all of our previous marketing emails at this scale. We also received positive feedback from our users.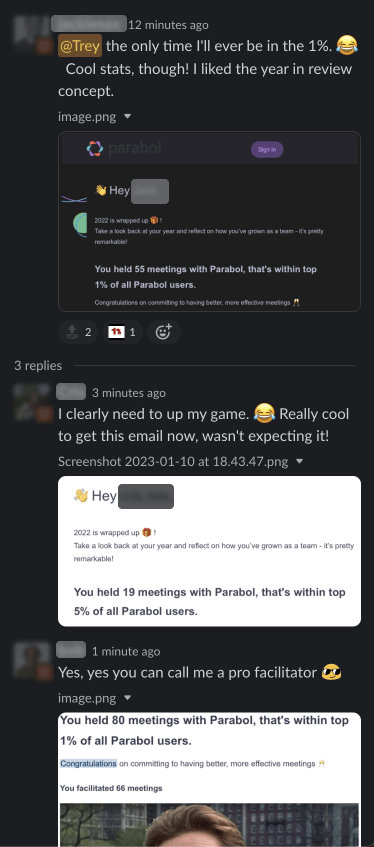 I enjoyed working on this project and it was also a great demonstration of how Parabol works as a team. We are always looking for new and creative ways to connect with our users, and we have more exciting plans for 2023. Stay tuned!
Metrics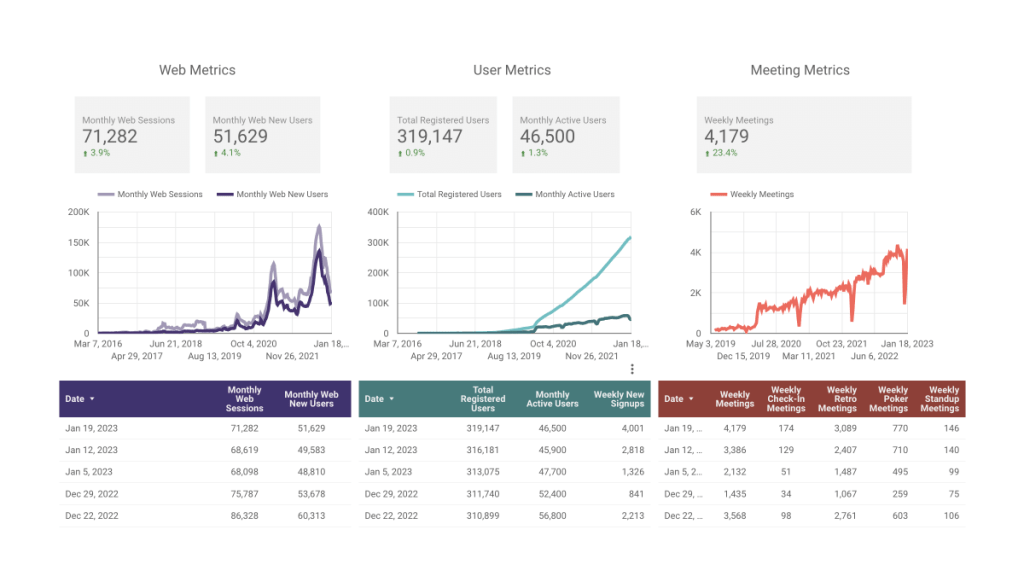 This week we…
…started to test internally a new feature: meeting summary powered by GPT-3
…implemented template and meeting history restrictions for free users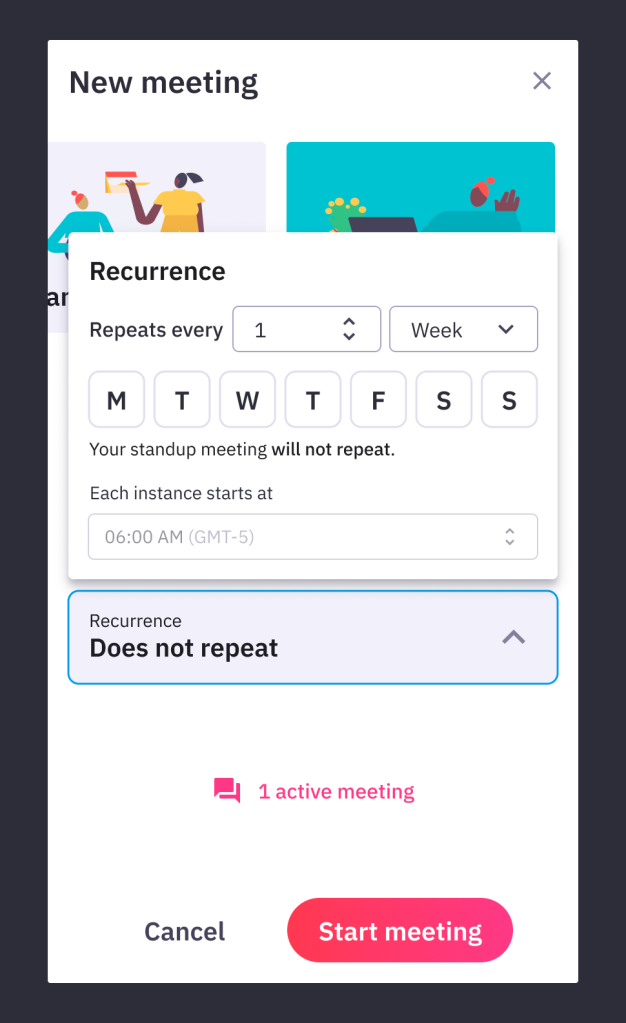 Next week we'll…
…take our lunar new year break from January 23 to January 25. We will be back on January 26.
Join our Fully-Remote Global Team
Help us create a world where every meeting is worth the time invested.