Headphone Choices
Friday Ship #320 | October 14th, 2022
Don't use the speakerphone. Keep the workspace clean. Avoid eating at the desk.
These are some "rules" of office etiquette I used to think about when I worked in an office. When you share the workspace with others, coexistence protocols are important to keep everyone comfortable working together and keeping the peace.
Different rules for a different world
When I started working remotely I didn't think much of protocols. I thought because I didn't work with anyone around me these protocols had disappeared. Until a few weeks ago, a colleague added an agenda item in a meeting to suggest, and offer his help, for me to get better headphones.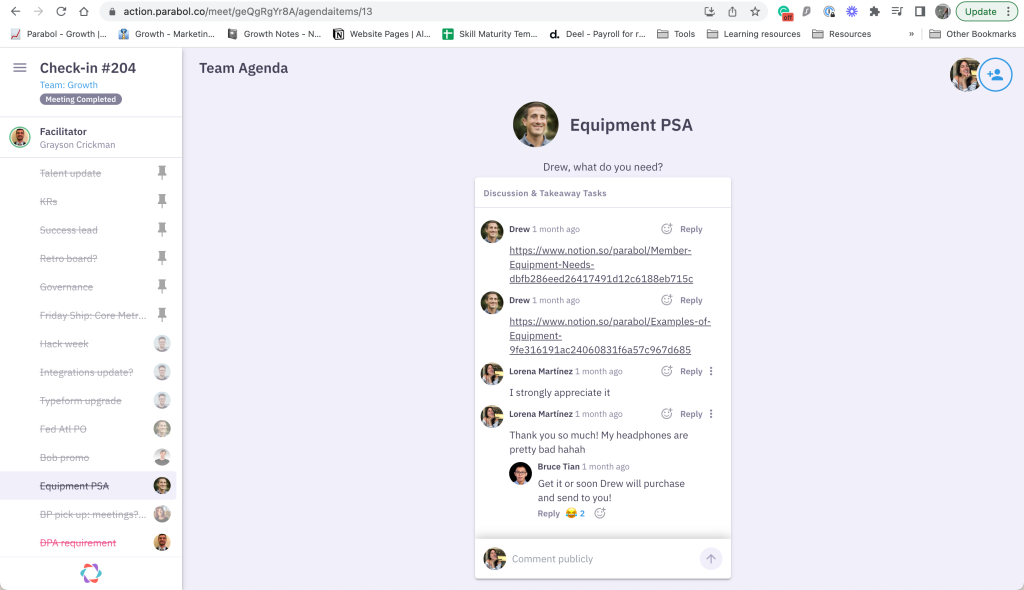 The ones I had were terrible for zoom calls 😂. They almost expanded the outside noise, making my participation in meetings uncomfortable for the rest of the team.
Parabol has a Member Equipment Needs policy, where we are provided with the equipment we need in order to have a better working environment. The items we can purchase are unspecified to ensure they meet each employee's needs.
This made me think if there were more unspoken protocols for remote work.
Even though we are a fully-remote, async-first company, I still believe there are some things we should keep in mind to make sure we work more comfortably and better together.
My remote work "etiquette"
🎧 Be mindful of background noise – Try to hold your meetings in a quiet, calm environment. While the best headphones aren't required, be mindful that older versions may pick up background noise or make it difficult to be heard.
🧭 Plan to wait – With everyone working different hours, and their attention shifting between tasks in their own way, it's hard to know exactly when you'll get a reply to something. Putting pressure on others to reply right away, might disrupt their workflow.
🔍 Search before asking – Search in your documentation hub for an answer to your question first. If it doesn't exist there, ask on a public Slack channel.
📍Be present during sync time – As sync spaces are fewer, make sure you make the best out of these spaces by being fully present and mindful of others' time.
A month later, I finally have new earphones that meet my specific needs, and they reduce the outside noise, making my interactions with my colleagues easier and more comfortable.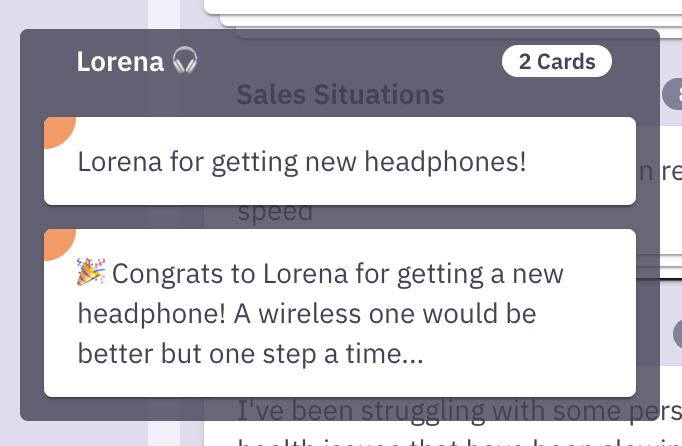 Thanks, Drew for helping me improve my remote work experience.
---
Metrics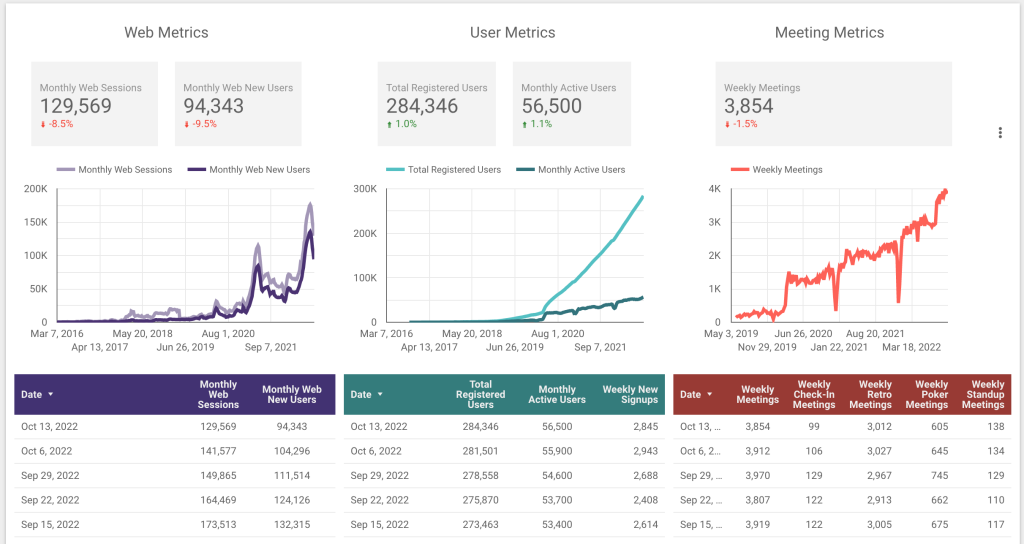 This week, we continue to see our traffic finding a new normal, after the big summer increase. But user sign-ups continues to be above the usual even with traffic slightly dipping.
Weekly meetings were a little down this week, with the trend replicating across almost all meeting types. We're very pleased to see Standup meetings getting more and more adoption every week.
This week we…
…shipped version 6.78.0 This included some bug fixes and showing users who added a reactji 🔥, See the changelog here.
…continued interviewing Parabol users about their experiences using our product
Next week we'll…
…continue interviewing Parabol users to learn about their experiences
Join our Fully-Remote Global Team
Help us create a world where every meeting is worth the time invested.