#303 – Polyglots
June 17, 2022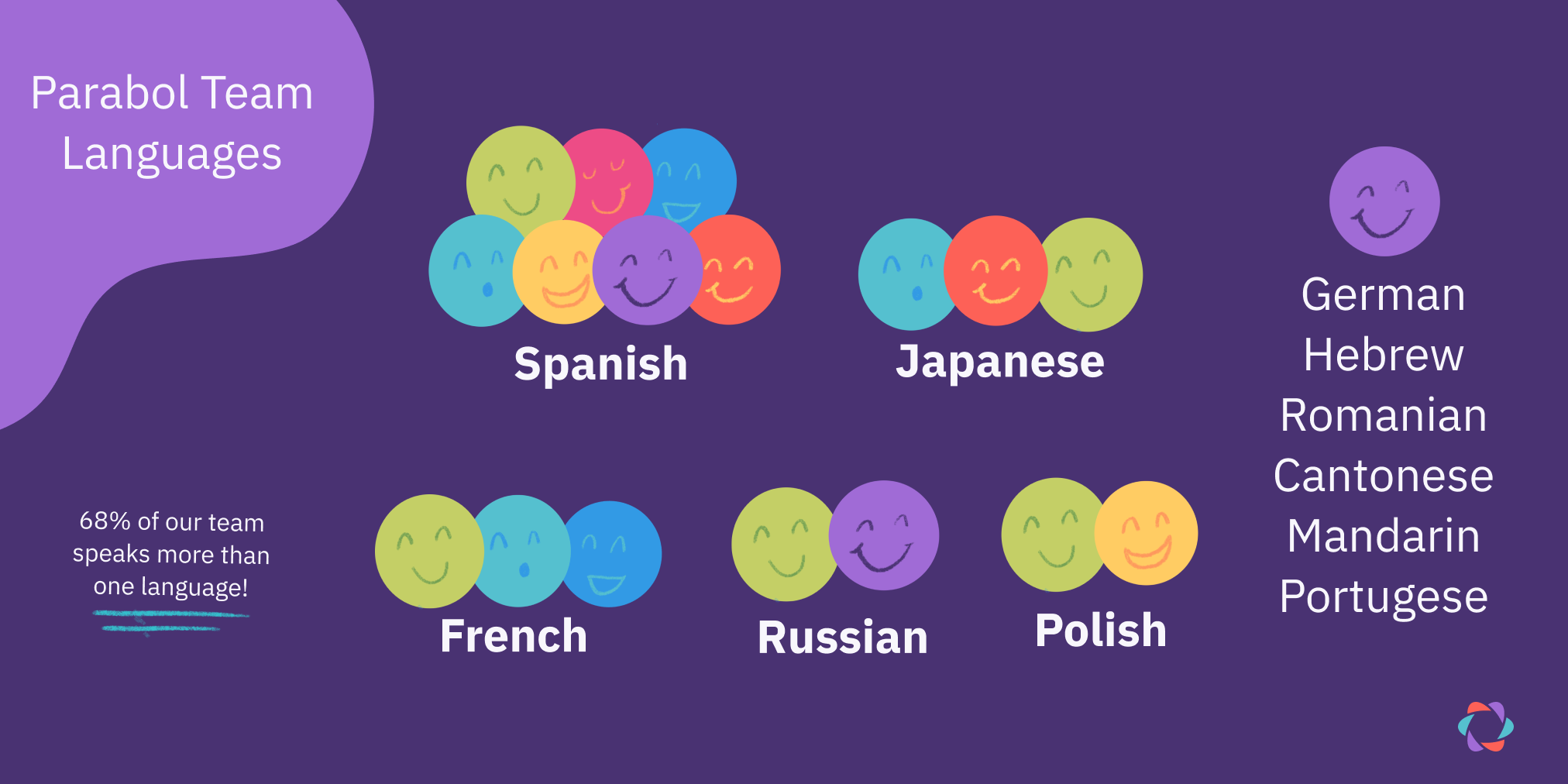 A love for learning languages is common here at Parabol. Our company is distributed around the globe, many of us have lived in various countries, and we like to travel. While not explicitly in our cultural values (although Open Eyes is pretty close) this appreciation of language strengthens the bonds we have with each other. Follow along for some trivia:
At the end of 2021 we shared some fun facts as we 'Wrapped' up the year. At the time 68% of our team spoke more than one language.
For our next team retreats the Product and Growth teams will be gathering, respectively, in Paros, Greece and Madrid, Spain. Meanwhile we've found fun ways to learn language as a group. Some of us are taking lessons in Greek and exchanging notes. A handful of us follow each other on DuoLingo. And we created channels for practicing both Greek and Spanish.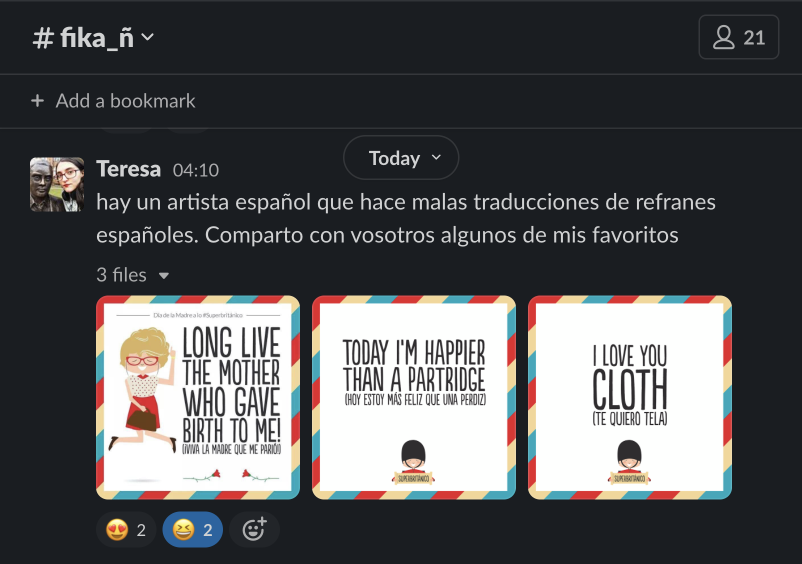 Long ago we designed the Icebreaker phase of our meetings to include a random greeting in various languages. It was a nuanced detail that spoke to the diverse company and open software we wanted to build.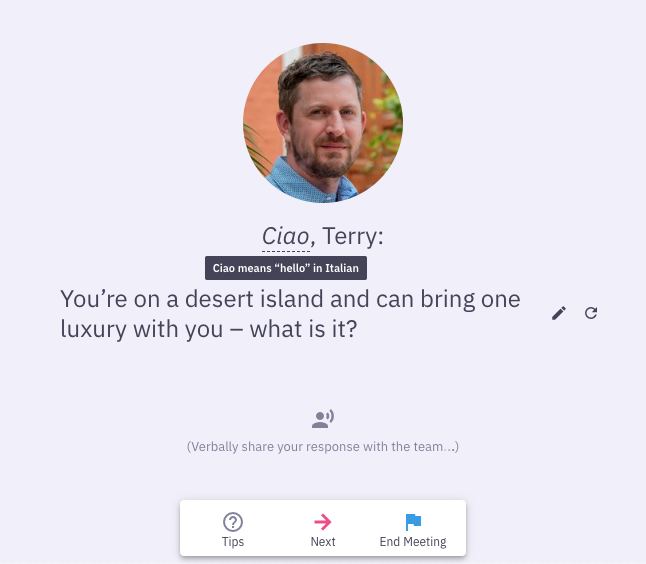 To learn language is to learn culture. It builds our ability to empathize with others. What is something cultural you share in common with your colleagues? For now ¡hasta luego!
Metrics
Our metrics are trending steady this week with a nice uptick in web traffic. We're seeing more folks sharing our content on social channels.
This week's highlights…
Ready, Set, Start Your Meeting. To help folks new to Parabol learn the value of our meeting types more quickly, we added cards to demo the Retrospective and see tips for starting a Sprint Poker. We hope to see a rise in how many users form the habit to keep meeting. Thanks to Trey Simpson, Growth Product Manager, for making the video, and to Product Squad 2 for shipping!
Scaling GraphQL with Redis Consumer Groups. Our lead developer, Matt Krick, wrote an article Scaling GraphQL with Redis Consumer Groups discussing how we improve latency with GraphQL requests. Writing on technical topics is yet another way we engage the open source community and build relationships with talented developers.
How to Manage Asynchronous Remote Work. Our Director of Operations, Kendra Dixon, shared thoughts in Episode 355 of the Workology podcast on how we work in asynchronous and distributed context.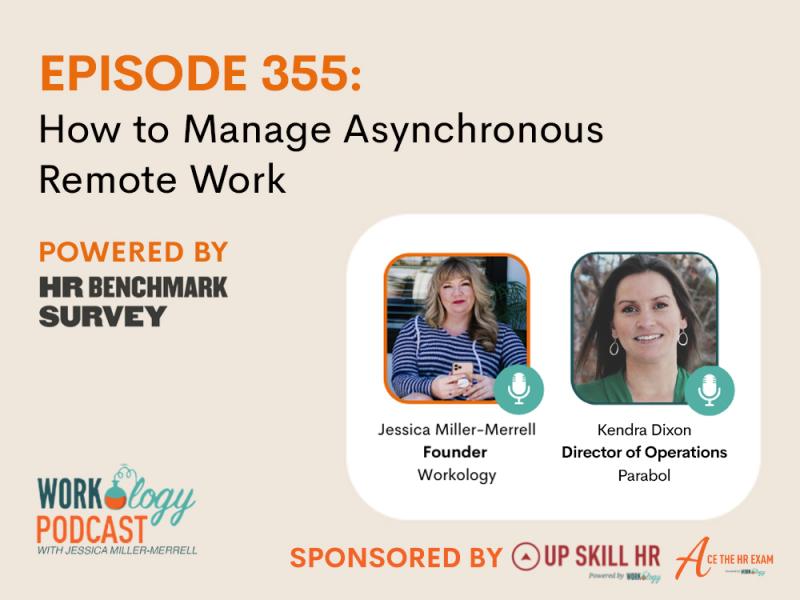 Next week we'll…
…prepare for upcoming team retreats! The Product team will be in Paros, Greece and later the Growth team will be in Madrid, Spain
…continue hiring efforts and interviewing. We're looking for key roles including sales, developers, and designers
…further develop our plans for better serving the Public sector
…pursue our ongoing Product squad missions:

Testing our Standups meeting in beta in order to launch later this summer
Running experiments and user research to reduce churn in the product
Improve our Pro tier package and improve conversion
Have feedback? See something that you like or something you think could be better? Leave a public response here, or write to us.
Join our Fully-Remote Global Team
Help us create a world where every meeting is worth the time invested.