#302 – The Path of the Flood
June 10, 2022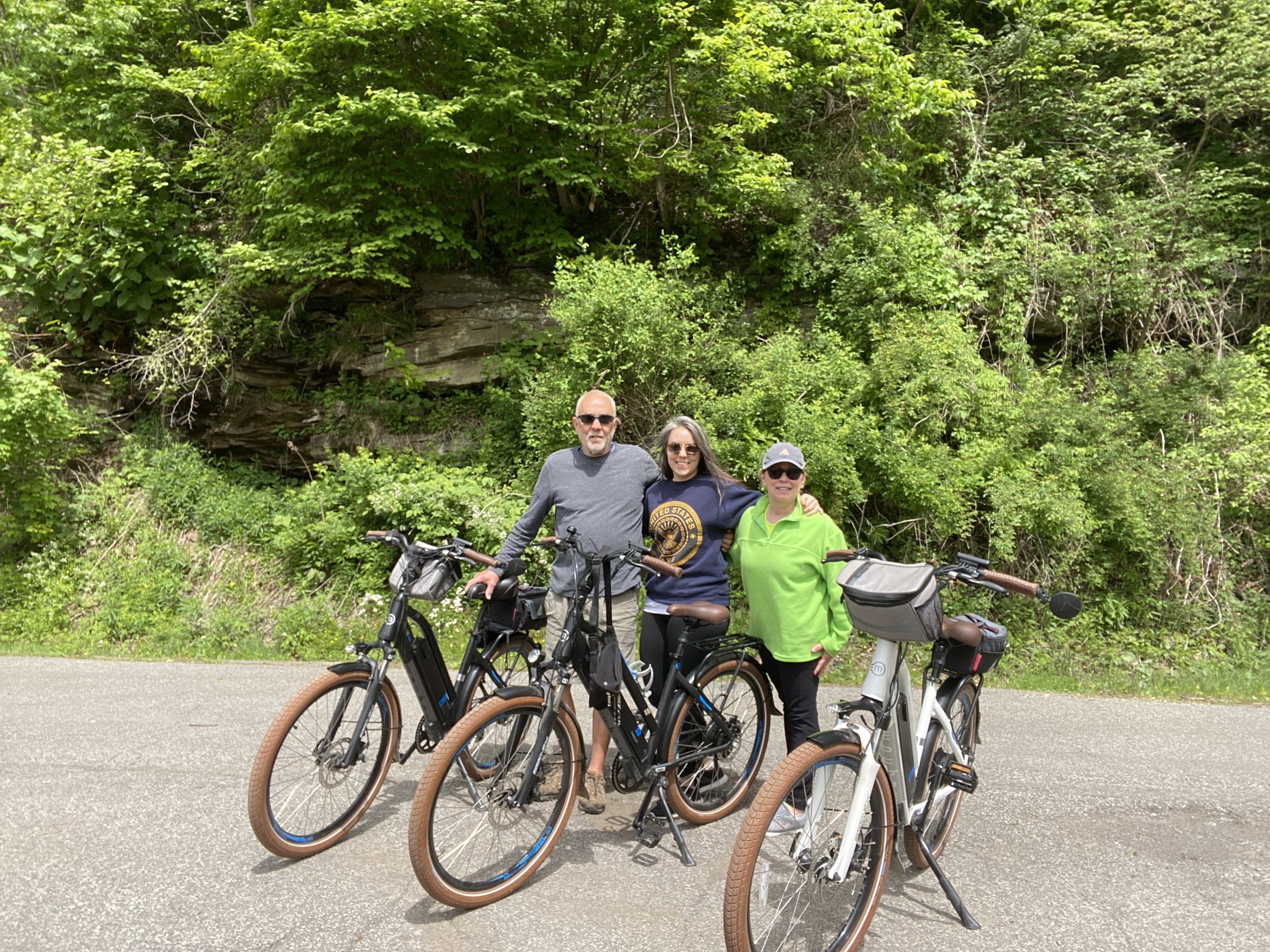 A few weeks ago, I traveled to my parent's house in rural southwestern Pennsylvania. Traveling there from Brooklyn, NY is quite a journey, so the ability to work from anywhere is a huge asset for me when it comes to spending time with my family. I arrived on a Friday evening, planning to work from my brother's old bedroom the following week.
The circumstances for this trip were different and solemn — our very dear friend passed away unexpectedly in September and I was there to attend his memorial service. I knew it would be difficult, but I wasn't aware of how emotionally drained I'd feel going into the following week. In retrospect, it's not surprising. From organizing the memorial, writing and giving the eulogy, to saying goodbye and leaving his house for the last time, I was emotionally spent.
I went into the workweek trying to focus — an already difficult task as my parents struggle with the boundaries I set (i.e. "I will be working every day, Monday through Friday."). Despite my verbal, daily reminders, my parents informed me early Tuesday morning that they had scheduled a 30 mile bike ride for us on Wednesday.
At first I was annoyed, thinking about all the things I'd like (and needed!) to work on. I checked in with my Parabol team Tuesday morning and let them know I'd be out for most of following day. Despite the less-than-24-hour notice, no one balked. In fact, I was met with understanding and enthusiasm ("Take pictures!").
As soon as I got on my bike and hit the trail, I was overcome with relief, comfort, and peace. It felt like I had taken my first breath since arriving the previous Friday. Thanks to Parabol's time off policy and the trust we have in our teams, I was able to take a mental health day mid-week without notice. It was so necessary, and I felt gratitude for the chance to spend a restorative day in nature with my parents.
The path we biked on happened to be through an area where my maternal grandmother and grandfather grew up. It also happens to be a trail with a history of unpredictable and monumental loss. The ride is called The Path of the Flood and follows an old railway along the Conemaugh River to a place called Johnstown.
It's called The Path of the Flood because in May 1889, the South Fork Dam, which held the Conemaugh Lake, broke.
The break caused a tidal of water 40 feet high and 1/2 mile wide that rushed down 14 miles of valley at the speed of Niagara Falls, destroyed everything in its path — including Johnstown. The disaster was the worst flood in the United States in the 19th century and became known as The Johnstown Flood.
Aside from the history of devastation, The Path of the Flood has a pretty cool engineering story.
The ride takes you through the Staple Bend Tunnel — there, the first time in the U.S., a railroad pierced a mountain.
Not only was it a railroad, but sectional canal boats were developed that could be placed on flatbed railcars. They were pulled up and down the inclines by steam engines on top of the inclines that, to date, were some of the world's most powerful energy sources.
They used to use hemp rope to pull up the canal boats that would break until John Roebling (who designed the Brooklyn Bridge) invented wire cables.
A long, long time ago, giant stones were placed into the ground before railroad tracks were laid on top of them. You can still see them along the bike path. They were called "sleeper stones."
We'll never have the foresight to predict what's in store for us or how much emotional toll certain days will take. What we can do is offer support and trust to each other, understanding that the unpredictability of life means we'll all need unplanned time off on order to take care of ourselves and the ones we love.
Metrics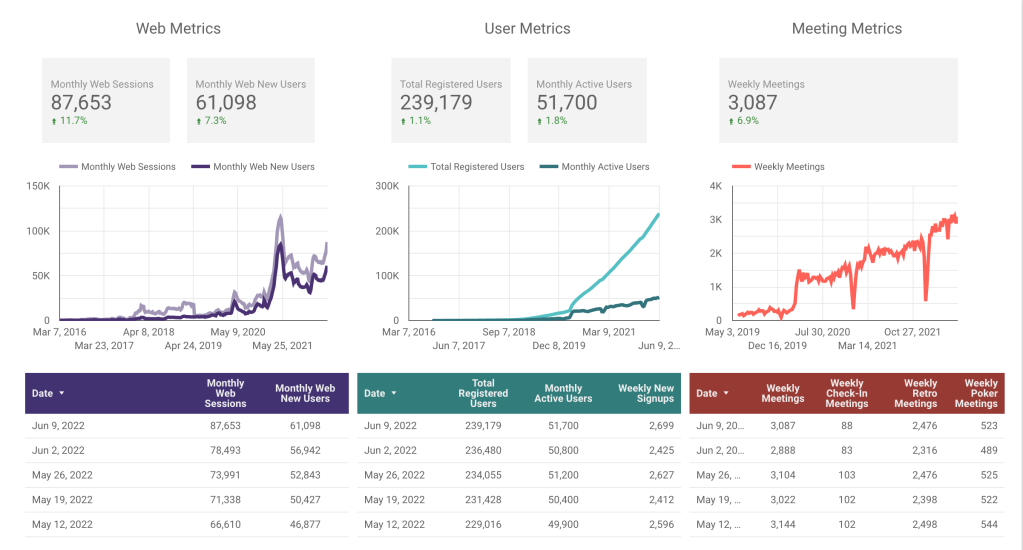 This week we're seeing green lights across the board with a pleasant bump in monthly web sessions, new users, and weekly meetings.
This week we…
shared a conversation between Bob Gower and Jordan Husney on the topic of: How to Get Quiet Teams Talking
improved workflows within our Growth team to support better sales enablement
launched a T2 company pulse survey to surface and understand how individuals are feeling and operating at Parabol
Next week we'll…
continue planning and finalizing details for our full company retreat in September
Have feedback? See something that you like or something you think could be better? Leave a public response here, or write to us.
Join our Fully-Remote Global Team
Help us create a world where every meeting is worth the time invested.