#291 – S.P.A. 18
March 18, 2022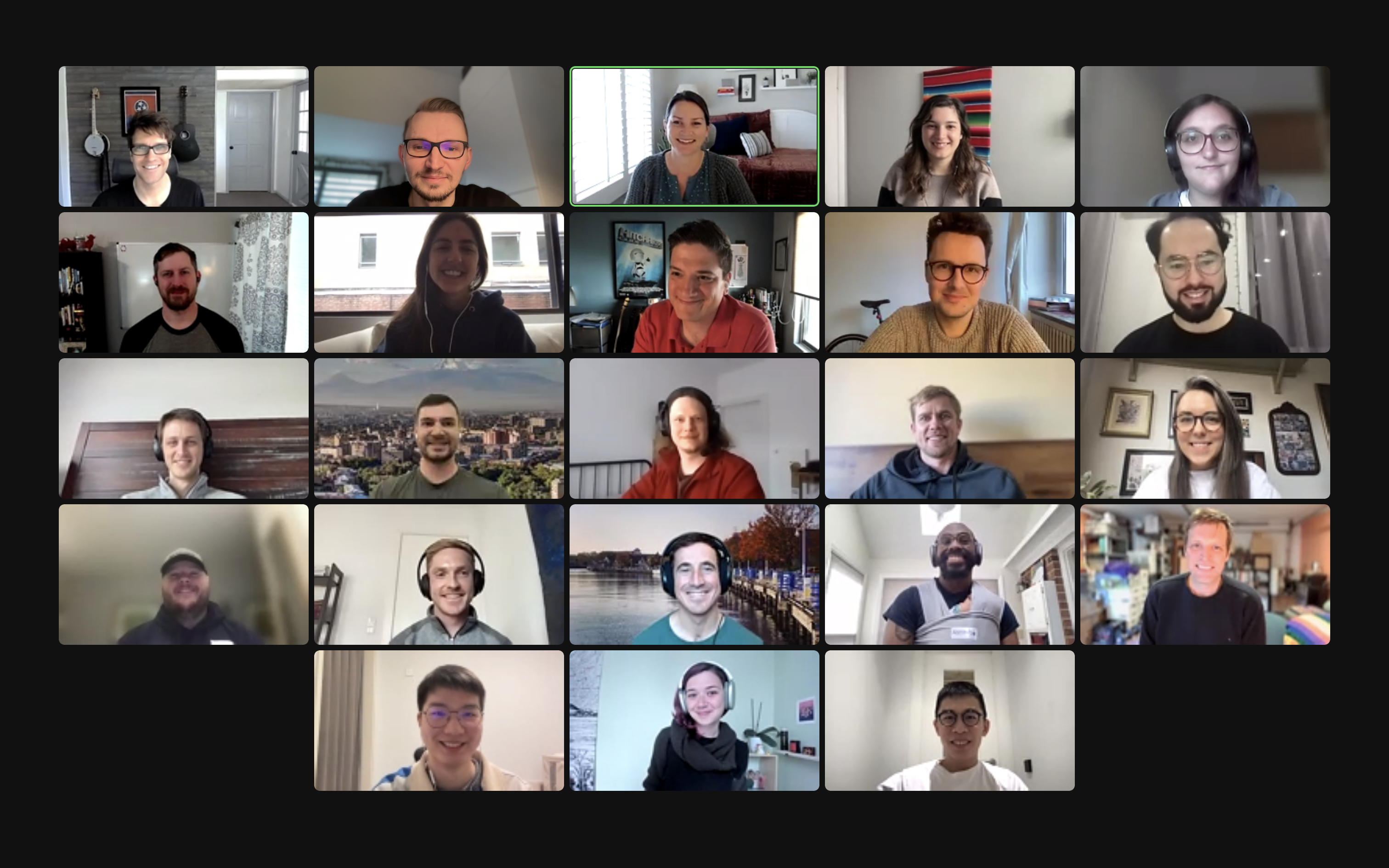 This week we returned to our regular work schedule after an all-company virtual retreat last week.
Even as a fully-remote company, we agree that virtual retreats don't create that same kind of connection as being together in-person, but if you're intentional with the time you spend, you can renew and deepen connections among your teammates.
The last time we held an all-company retreat was one year ago. Since then, we've doubled in size. We also doubled the amount of time zones factoring into the retreat agenda, which created new challenges.
Virtual Gathering as a Global Team
We decided to limit all-company video meeting attendance time to no more than 90 minutes, and spent the majority of our time in smaller groups of similar time zones to help make attendance fit better with our Members' schedules. It was so exciting to start up that zoom meeting and see our entire company online at the same time (it is probably the last time we will all fit on one zoom screen)…it filled me up and I felt so much appreciation for this amazing team.
Learnings
We are currently running a post-event async retro and the feedback shows the small regional groups were well received. It was the all-company sync time that Members said was just not enough. More time with all of us for fun games, circling back for more reflection time and overall more opportunity for all-company togetherness.
Short classes unrelated to work, seem to work well. Here are some pictures from our virtual origami class: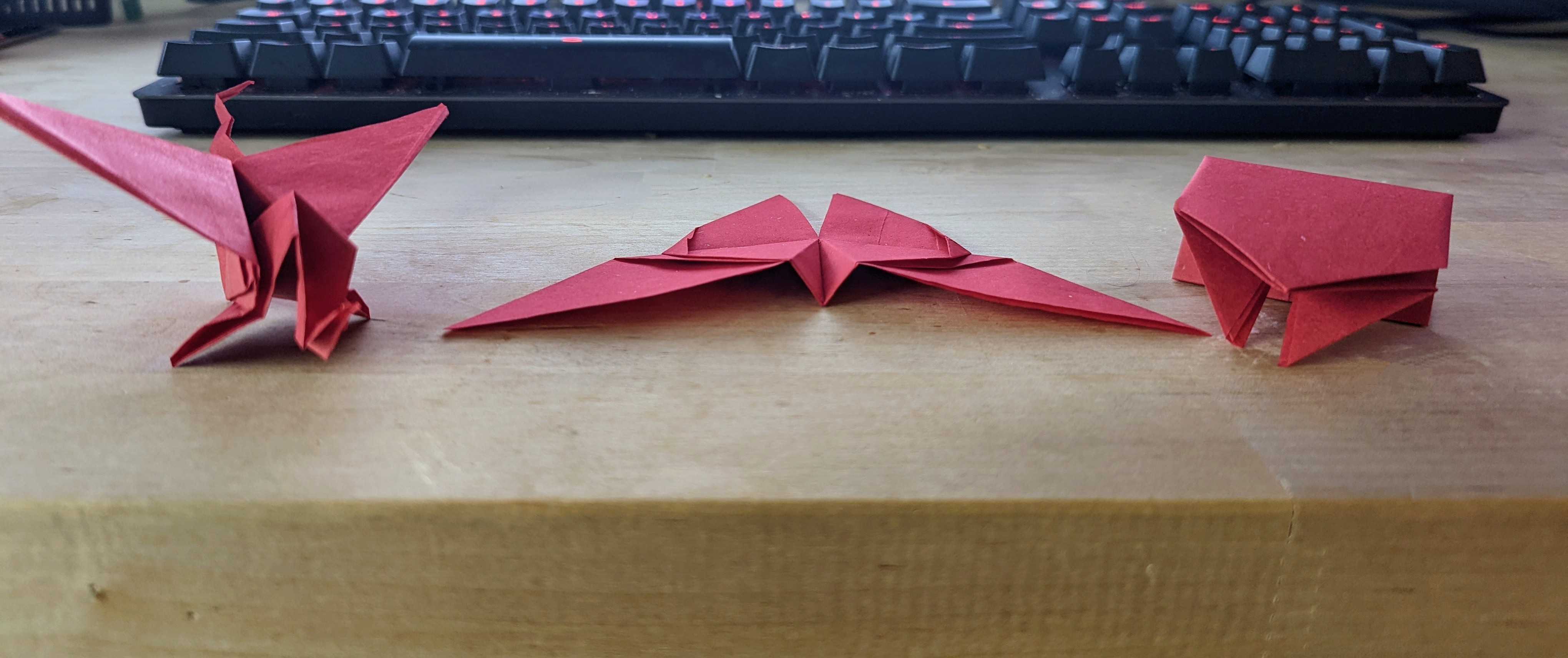 We've already begun planning for our next all-company retreat to be held in September and this time we are finally meeting back up in person.
Metrics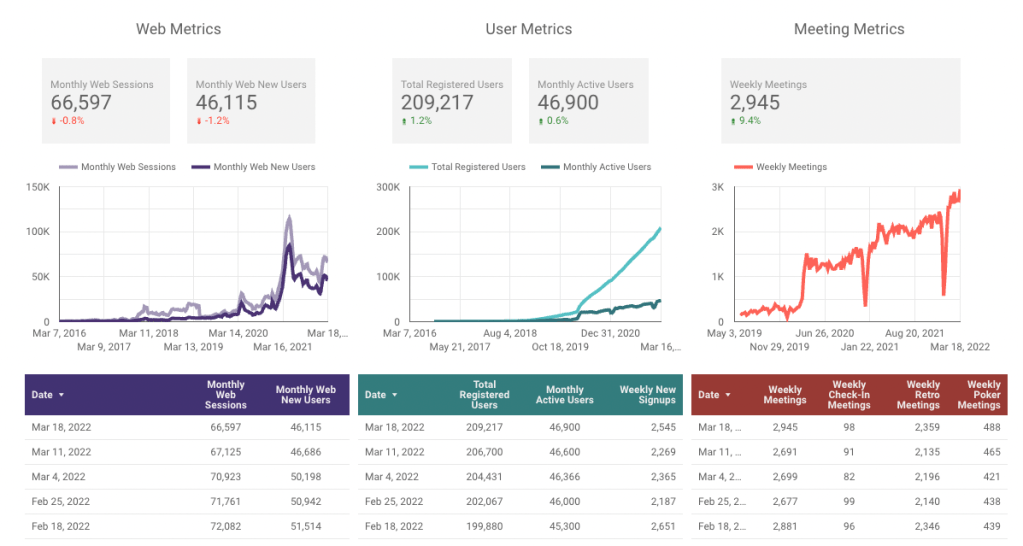 Our Growth Marketing team continues to surf the waves of the volatile "SEO sea" with down metrics this week, but significant gains as a long-term trend. Registration and activity looked good this week. We're noting a 9.4% in meetings ran over the week prior with consistent gains in the adoption of our Sprint Poker meeting type.
This week we…
…shipped 6.50.0 into production. This included an enhancement to our Jira integration and increasing the size of the Poker Scope card.
…became the official owners of @parabol twitter handle. After starting out with @parabolco we've made the switch. Be sure to follow along.
Next week, we'll…
…welcome a new team member to our product team. We promise a round up of some of our new folks will be coming soon!!
Join our Fully-Remote Global Team
Help us create a world where every meeting is worth the time invested.