#280 – Parabol Snow & Tell Day
Friday Ship | December 10th, 2021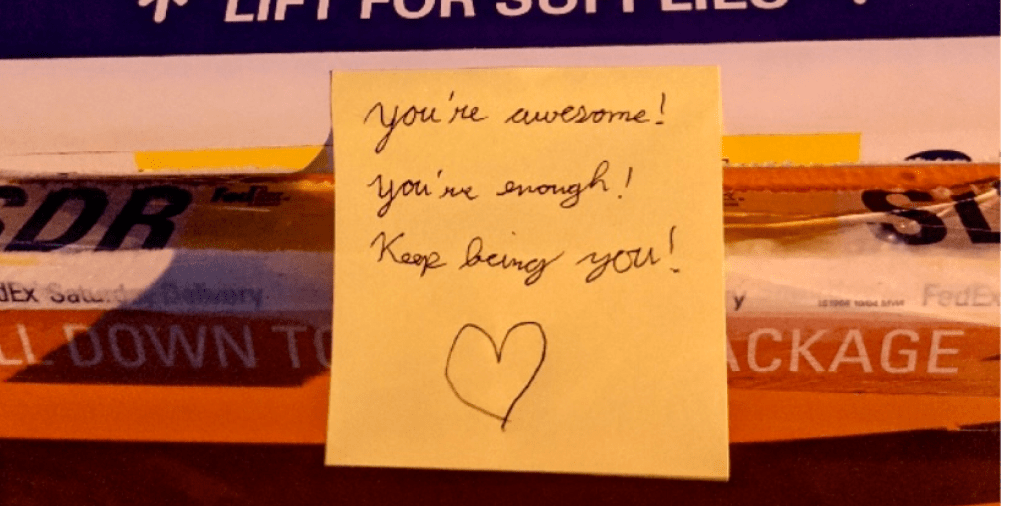 On Wednesday, the team took a break from our typical work days and participated in a company-wide, async scavenger hunt lovingly named "Parabol Snow & Tell Day"!
Using the app Scavify, two of Parabol's finest planned the hunt with a list of specific prompts directing us on fun things to find. Each prompt had a point value, with more difficult (or in some cases slightly embarrassing "Record a video singing your favorite karaoke song") items valued higher.
Each item on the list required either photo or video evidence. This was particularly delightful, as we could see teammates sharing in real time and allowed us to scan through a gallery of what every person "found" (à la Instagram).
Here are a few examples of the prompts:
Junk removal: Show off a photo of your home's worst "junk drawer" – 5pts
Recreate a popular TikTok dance – 15pts
Post a pic of you recreating an old photo of you – 5pts
Think of something you couldn't do as a child, but looked forward to doing as an adult. Take a video of you doing the thing – 20pts
Post a pic of the current book you are reading – 5pts

BONUS POINTS → Record an oral book report on the book – 10pts

Post a pic of a selfie with your pet (or someone else's pet) – 5pts
Think of a question you can ask to find out the most about a person. Go out and ask a stranger that question and record the results – 25pts
Leave a positive post-it note in a public place & post a pic – 25pts (see the image above!)
Post a pic of a bridge – 15pts

BONUS POINTS → Record a video sharing the history of that bridge – 25pts
The game allowed us to participate in our own time zones, cities or towns, and gave us a sneak peek into the lives and surroundings of our special team. It felt almost like a full day of ice breakers played out in real life. I'm doubtful I would have learned about the wonders of Spirytus Lubelski or convinced anyone to join me in dancing on TikTok otherwise.
If you're looking for a way to connect with your team, from anywhere, I can't recommend a virtual scavenger hunt enough!
Metrics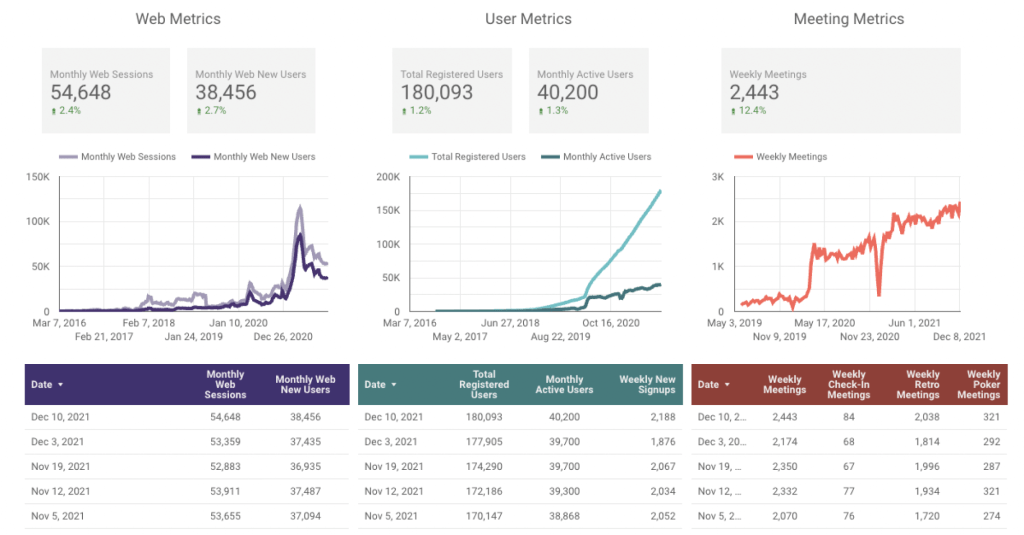 There were green lights across the board this week. It's great to see registered users climb above 180k and MAU climb above 40k. Even better was the 12.4% in meetings ran this week. Our user base seems to be finish the year strong. A question for next week will be in seeing if growth continues, or, if folks will begin suspending their working rhythms for the holidays…
This week we…
…shared our upcoming agile stand-up prototype with a customer.
…continued our search for a Principal Engineer role. We're hiring for multiple roles, check them out!
…continued working on our new website design. More details to come!
...created a short TikTok on our Snow & Tell Day experience.
Next week we'll…
…gear up for Sprint and do a little celebrating with a holiday gift exchange.
---
Have feedback? See something that you like or something you think could be better? Leave a public response here, or write to us.
Join our Fully-Remote Global Team
Help us create a world where every meeting is worth the time invested.