How to write in your own Icebreaker
When selecting the meeting type you want to start, make sure you ✅ check the Include Icebreaker box.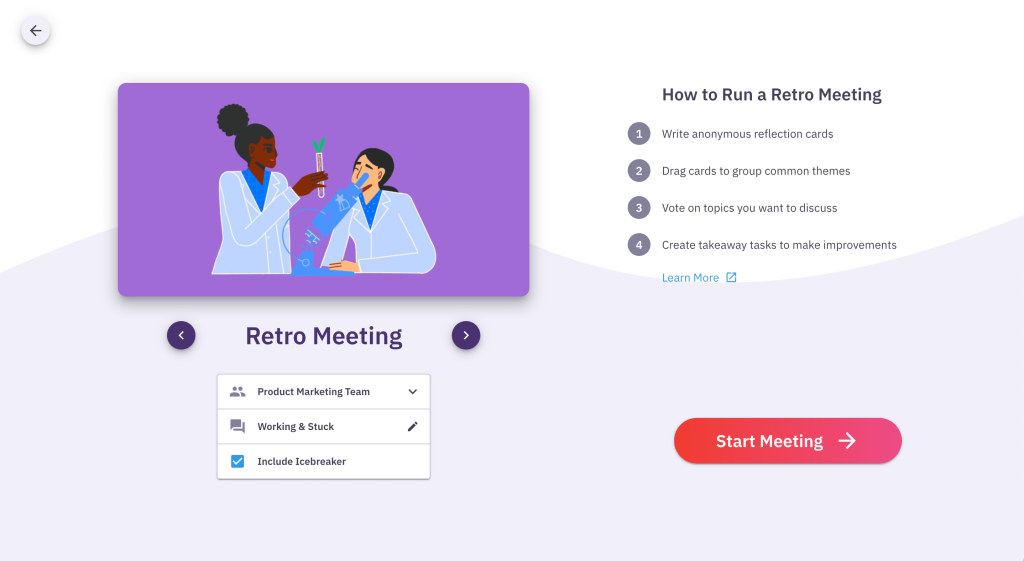 Once you're on the icebreaker phase, click the ✏️ button and have fun writing your own icebreaker.
Anyone facilitating a meeting can create a custom icebreaker to help your team connect.
Still have questions? Contact us