How to add Team Health to Retrospectives
How to Enable Team Health in a Retrospective
Team Health is enabled by default, but facilitators can disable it when creating a meeting.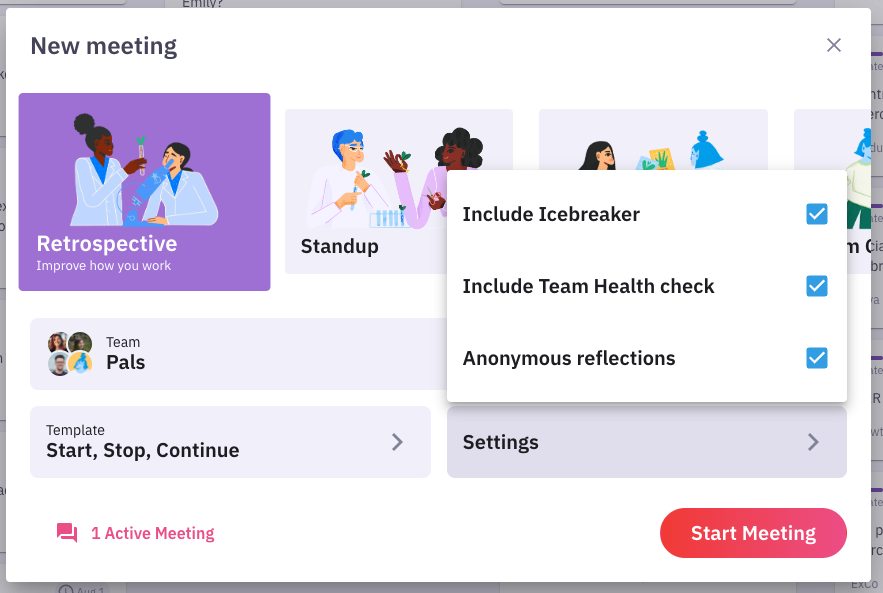 Once disabled, Team Health will not be part of future meetings until a facilitator enables it again.
Until July 31, 2023, all users will have access to Team Health for free, to preview the feature. In August, Team Health will become a paid feature. From this date, teams can continue using the feature by upgrading to either the Team and Enterprise plan.
How Team Health Works in a Retrospective Meeting
The Team Health phase occurs at the start of retrospective meetings, after the optional Icebreaker phase.
During Team Health, team members answer the prompt by selecting the emoji that best reflects their mood. The prompt and emoji cannot be customized at this time – let us know below if you'd like these features added.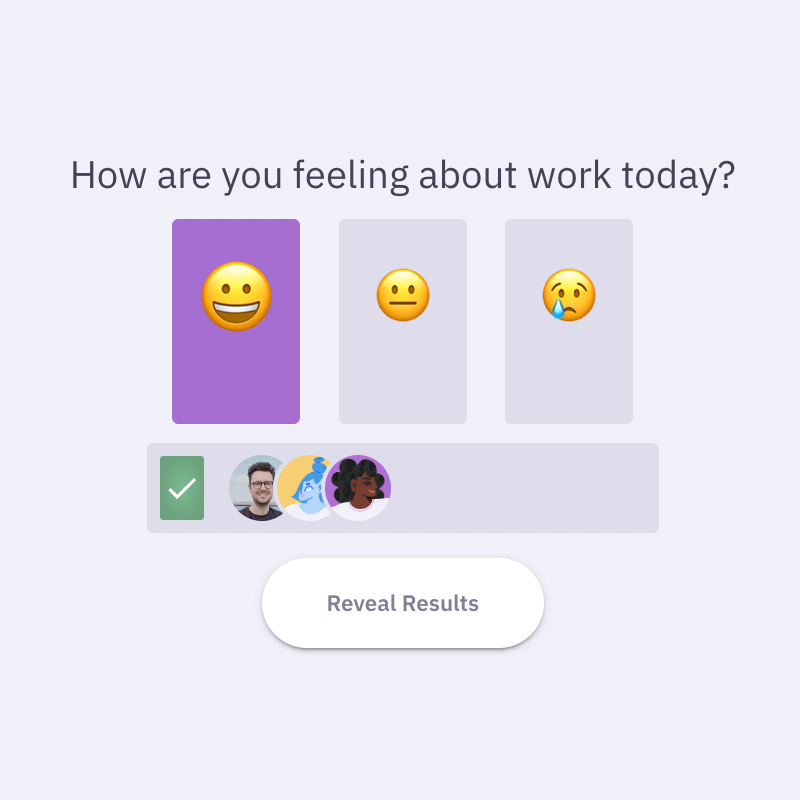 Facilitators can see who responded overall, but not how each team member responded. Some members may chose not to vote, and facilitators may move on without all votes.
When the time is right, the facilitator reveals the results to see how many people picked each emoji.
The results are included in the Meeting Summary for that retrospective. Historical data about trends is not currently available, but will be coming soon.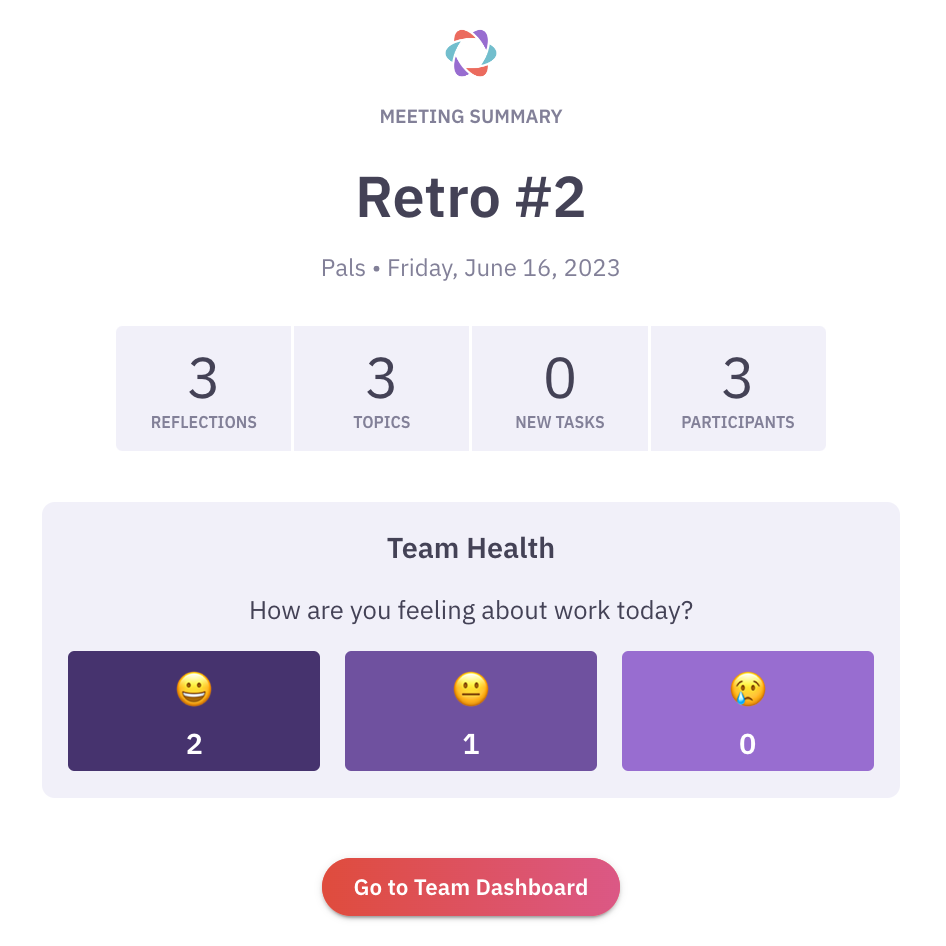 Questions or requests? Contact Us