Your Standup meetings don't need to disrupt your team's flow of work, involve sitting through long updates, compromise those on different timezones, get off track, or run over time.
You can save your team time while staying up-to-date running your Standups async.
How to run your standups asynchronously
Open a Standup meeting in Parabol after signing up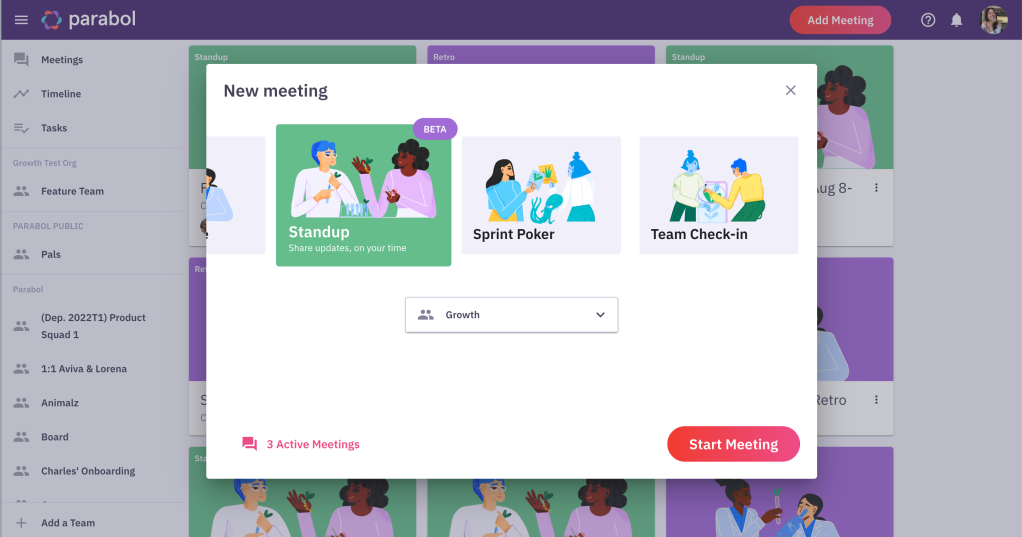 2. Share the meeting with your team by clicking on the invite icon on the top right of the meeting screen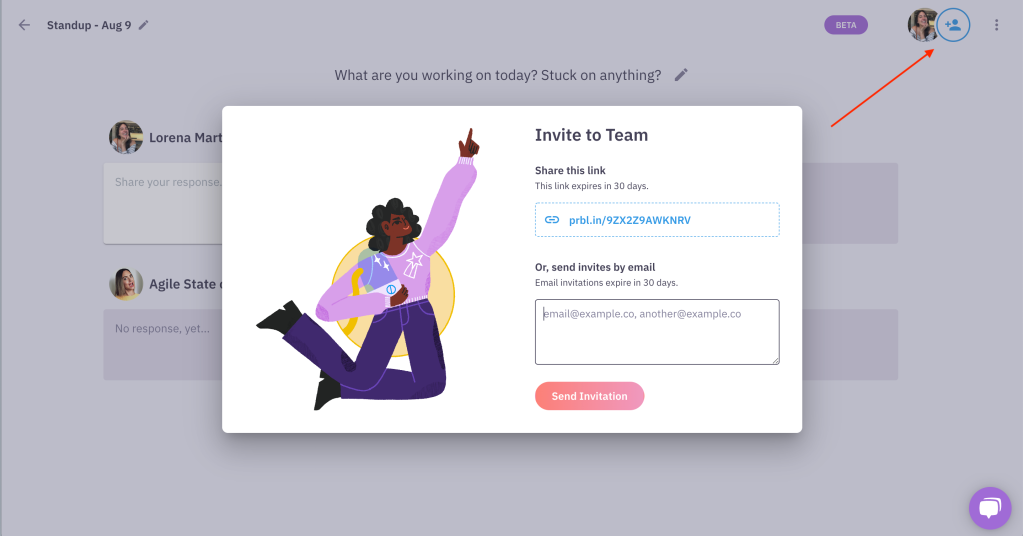 Ask your team to share updates on their own time and review them when you're ready!
3. React and reply to your team's updates

4. Create follow-up tasks in discussion threads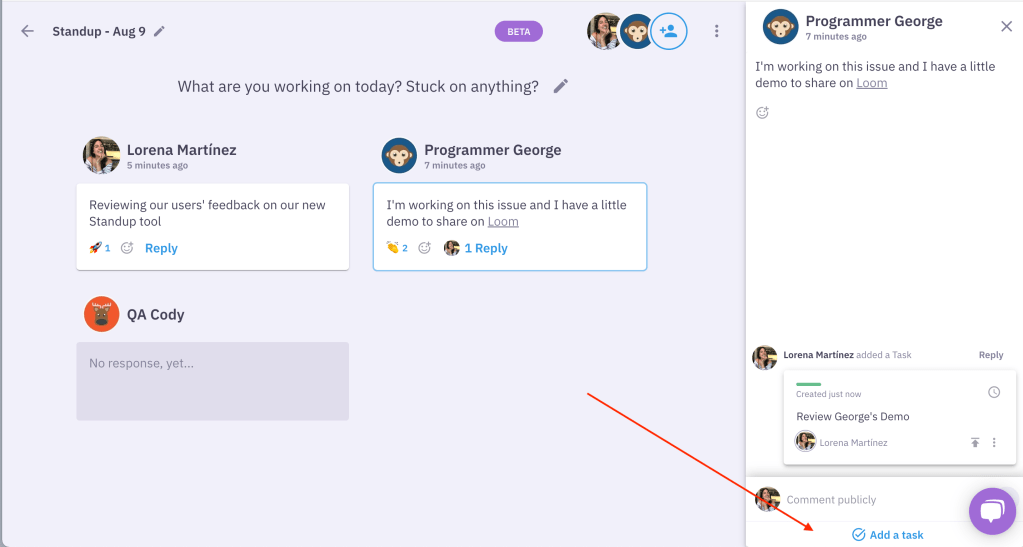 5. And push your tasks to GitHub, Jira or GitLab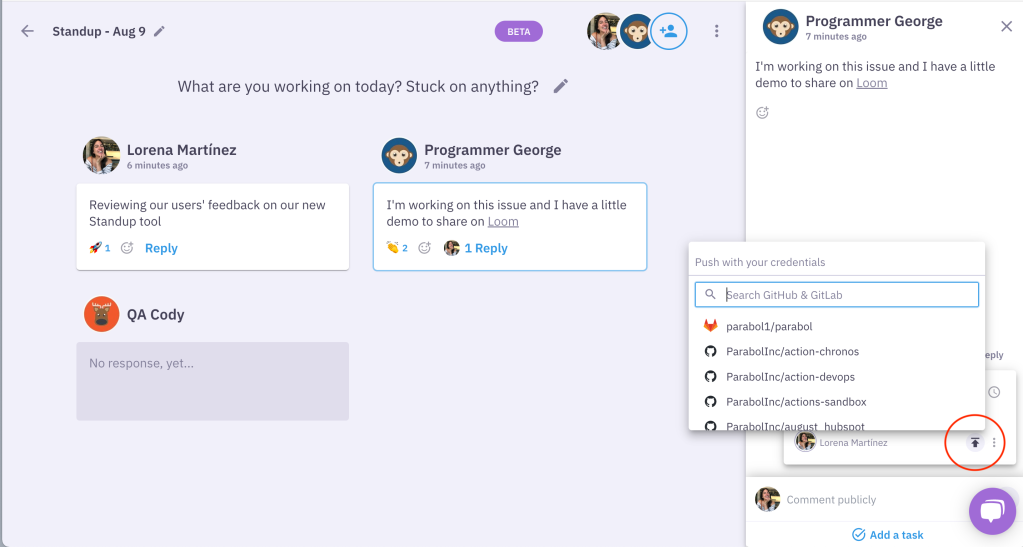 6. End the meeting and everyone will still have access to the summary, even those Out of Office

Keeping a track record of all your meetings without any additional effort 🙂
Further reading on standups
Still have questions? Contact us