How to add Parabol notifications to MS Teams
Microsoft Teams Integration is on Beta Preview! If you want to test the Microsoft Teams integration, contact us and have this integration turned on!
Once the integration is turned on, we will show you here how to add an Incoming Webhook integration to MS Teams so it can be used in Parabol to send notifications.
Go to a Apps, search form "Incoming Webhook" and select it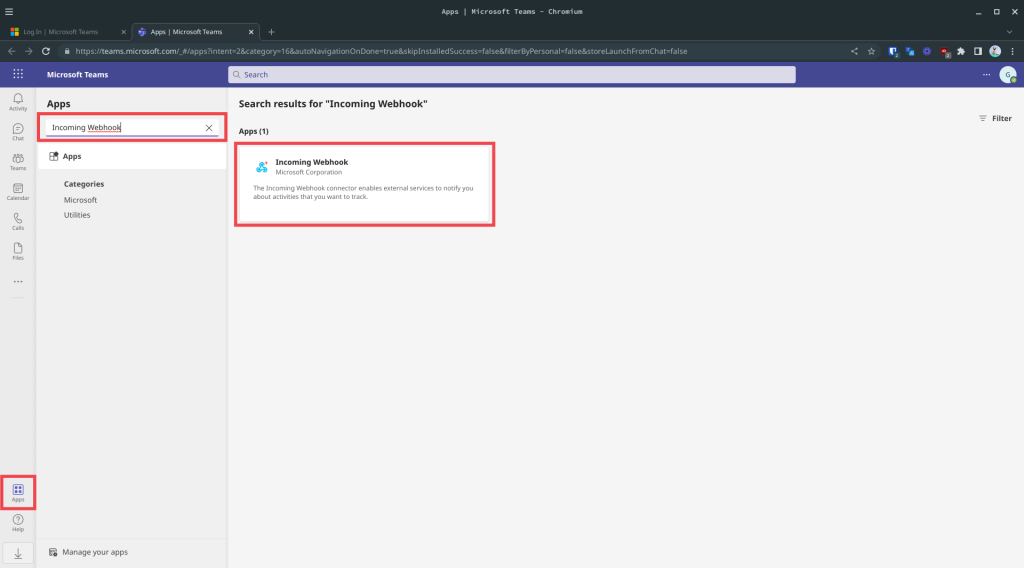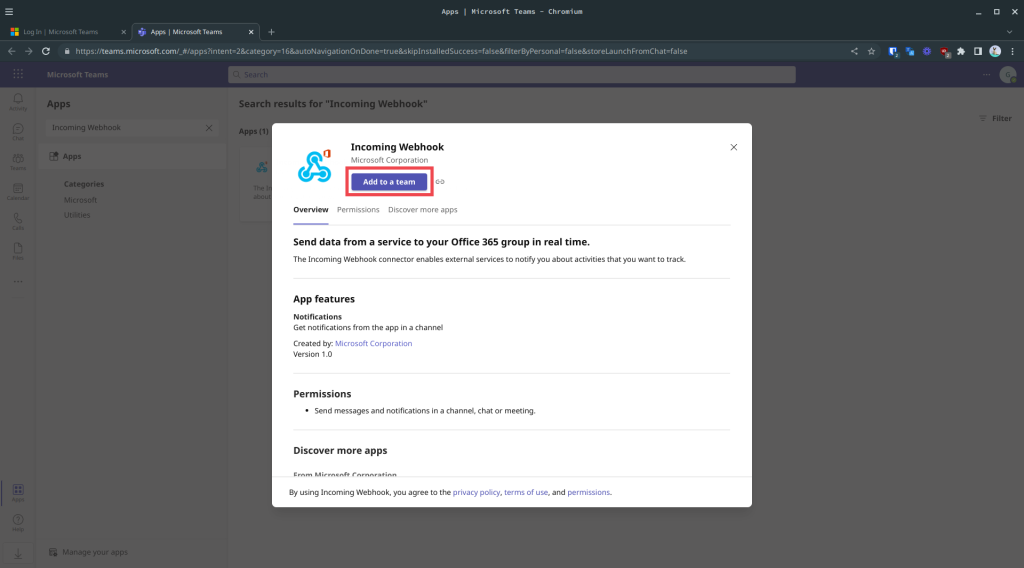 Choose a team and "Set up a connector"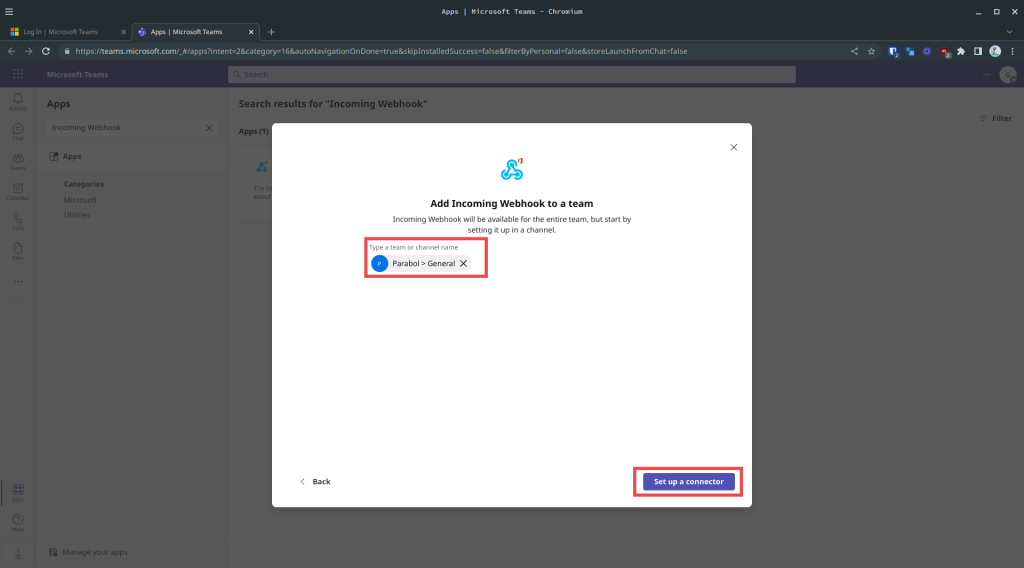 Name the connector and press "Create"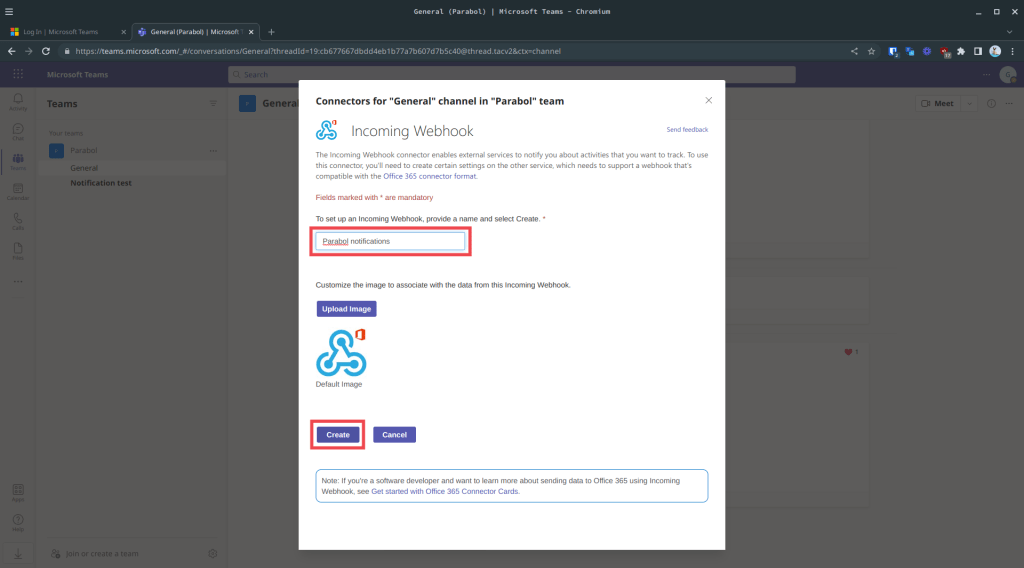 Copy the webhook URL and press "Done"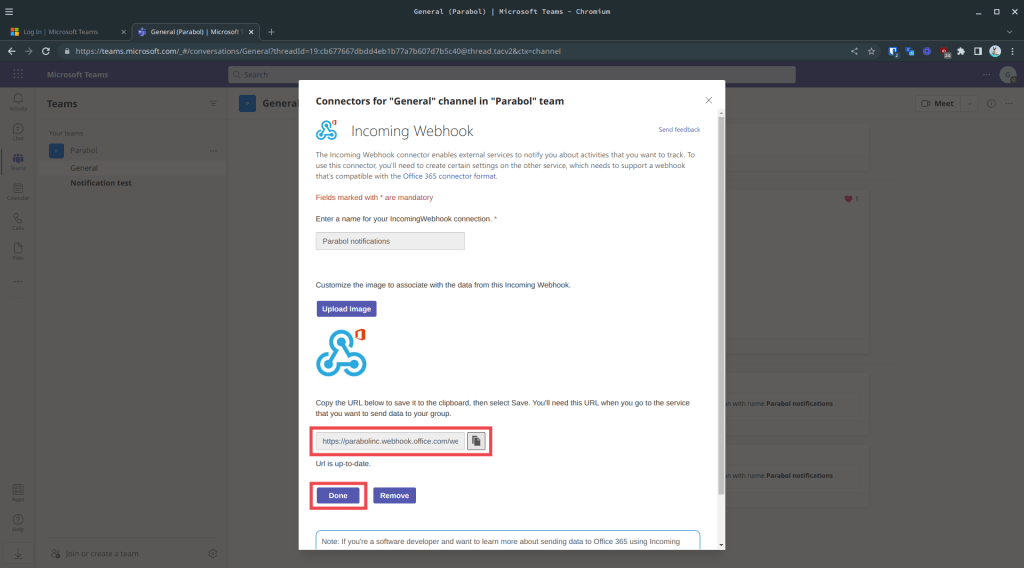 In Parabol go to your Team settings, Integrations, and press "Connect" for the "Microsoft Teams" integration. Then insert the previously copied webhook URL and press "Update"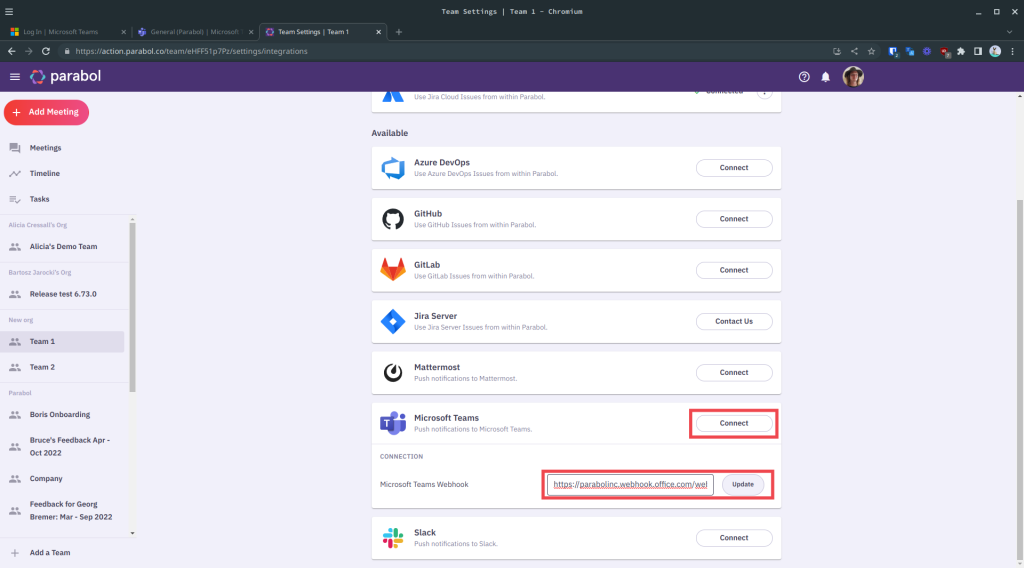 Now you can receive meeting notifications in your MS Teams channel!