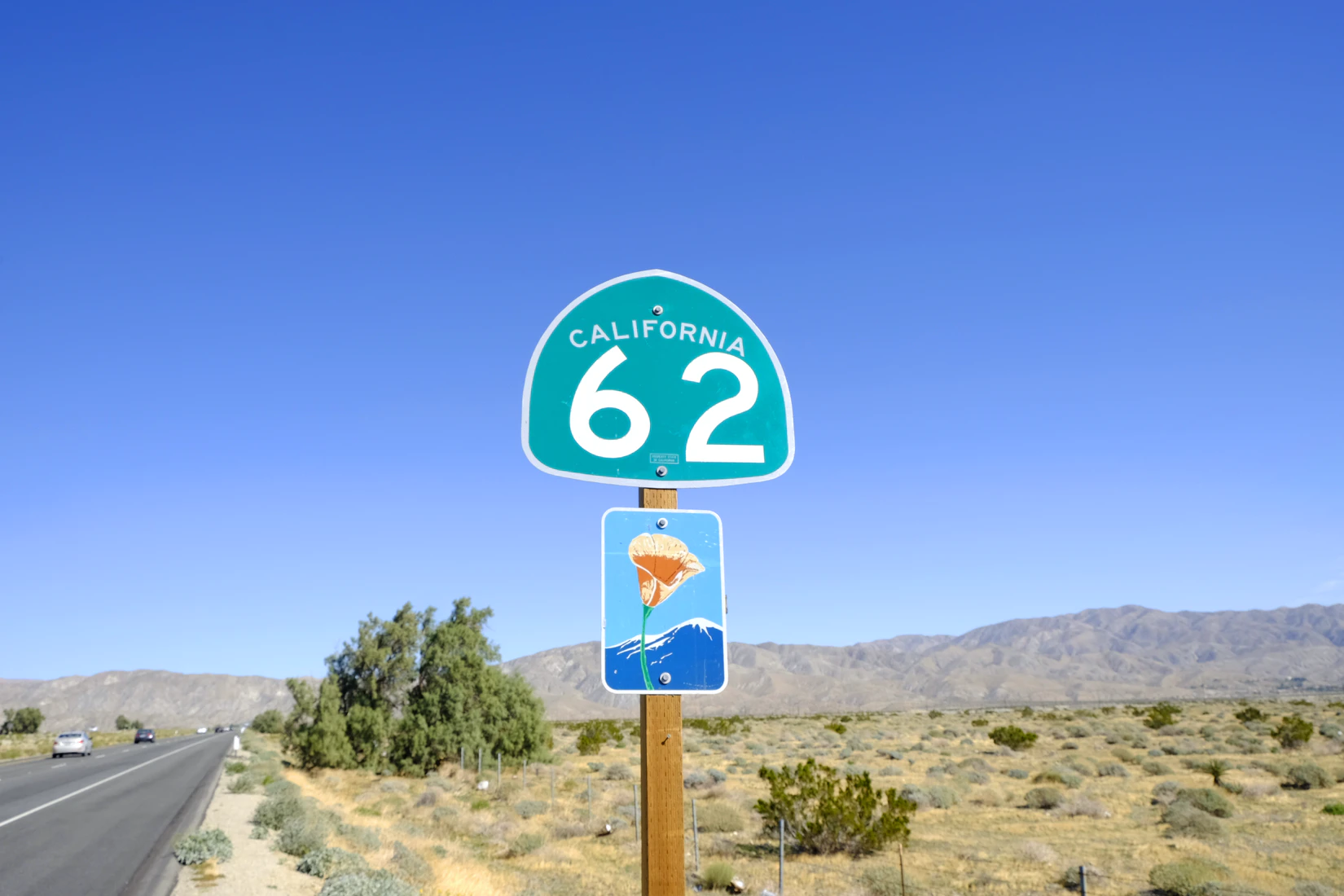 This week, we kicked off a new sprint and made some adjustments to the way we do sprint planning.
With new team members come new tensions. A healthy organization will process its tension into change. We recognized during our last Product team development sprint that our sprint planning meetings were getting expensive: We were inviting the entire team when only a minority were required to participate.
During sprint planning, we take items off our backlog and add them to the 'To Do' column of our sprint board. There are actually 2 parts of this process that need participation from multiple team members: making sure the prioritization of the backlog is correct, and asking folks to accept issues in the next sprint. We divided our sprint prioritization meeting in half, with 30 minutes spent with a small group of people prioritizing the backlog and 30 minutes with the full team to ask folks to accept work in the next sprint.
Running our process this way was a big improvement!
What's in this sprint?
Sprint #62 aims to pour enough of the foundation of Sprint Poker that subsequent product sprints will allow for contributions in parallel from more team members. We've also begun work to revise our in-product video conferencing as well as prioritizing a few smaller product improvements to keep delivering value to our users which should include addressing the oft-requested "can I please edit my retrospective group titles during the Vote phase?" friction experienced by our retrospective meeting users.
Metrics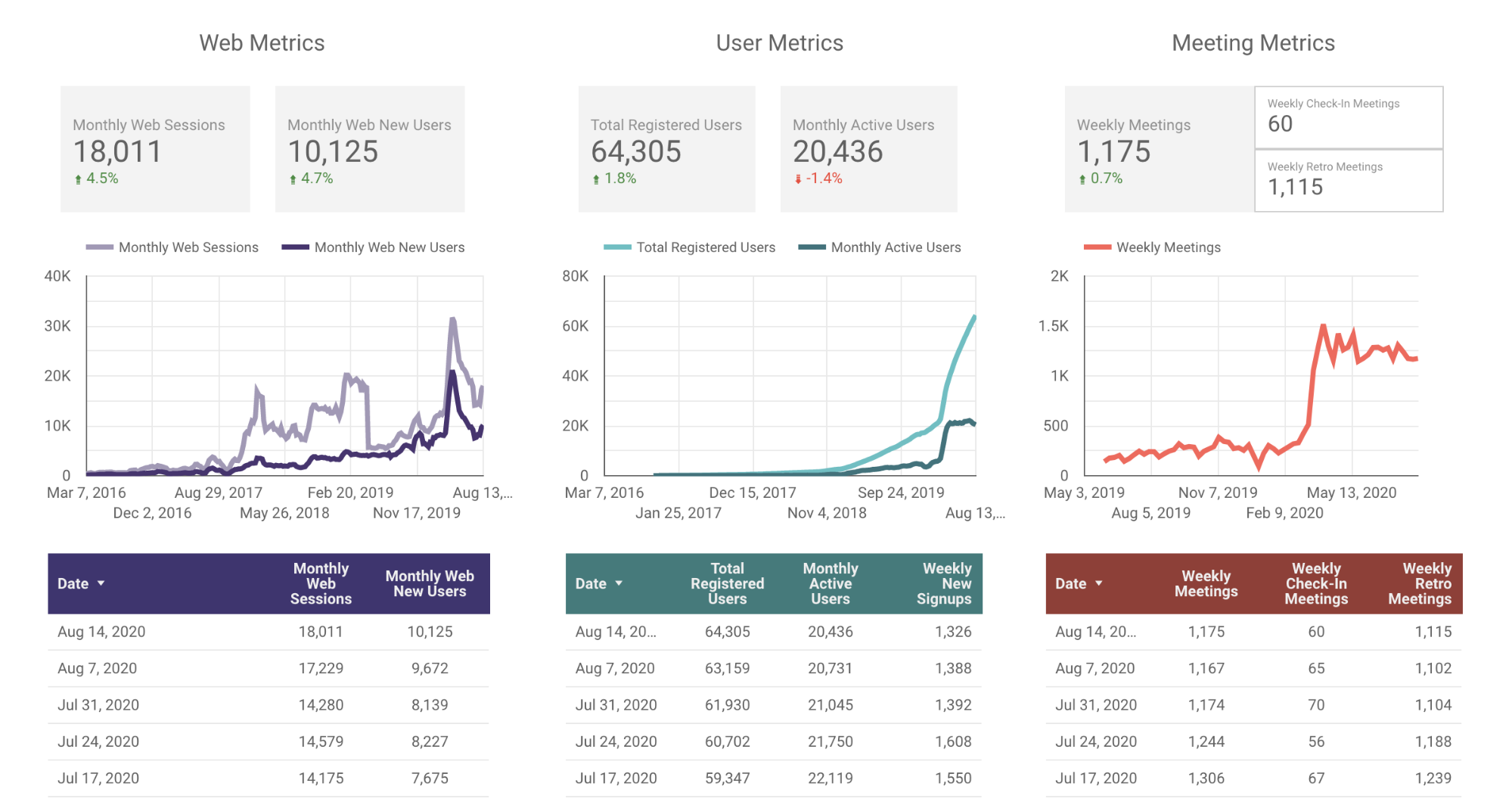 The top of funnel grew modestly this week while we continue to see signs of teams suspending their regular cadence during the summer holiday season. While the number of meetings held were roughly flat compared to last week, the number of monthly active users fell just a smidge—but remained above 20,000.
This week we…
…staged release v5.14.0 for production. We're excited to get this one into the wild and into our user's hands. So much so, we might even ship on Friday . Changes include: the ability to share retrospective templates across teams, orgs, and publicly; the ability to see archived items from the "My Tasks View," the start of a backend of Sprint Poker (not visible to users), and a number of bug fixes. See here for details.
…created a 'Partnership Packet' for our partners who help clients with organizational agility. The packet introduces what Parabol us, who we are, and how to use our software with clients.
…continued our user research by interviewing several Parabol users.
…celebrated Senior Full-stack Developer Nick O'Ferrall officially joining the Product team by updating the Parabol team page. Nick joins us from Sussex, United Kingdom and is our second hire East of the Atlantic.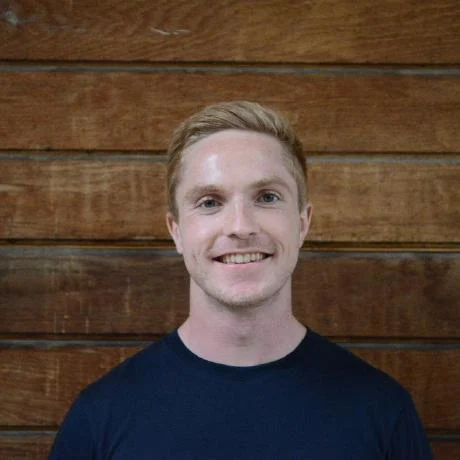 Next week we'll…
…begin synthesizing user research.
Have feedback? See something that you like or something you think could be better? Leave a public response here, or write to us.