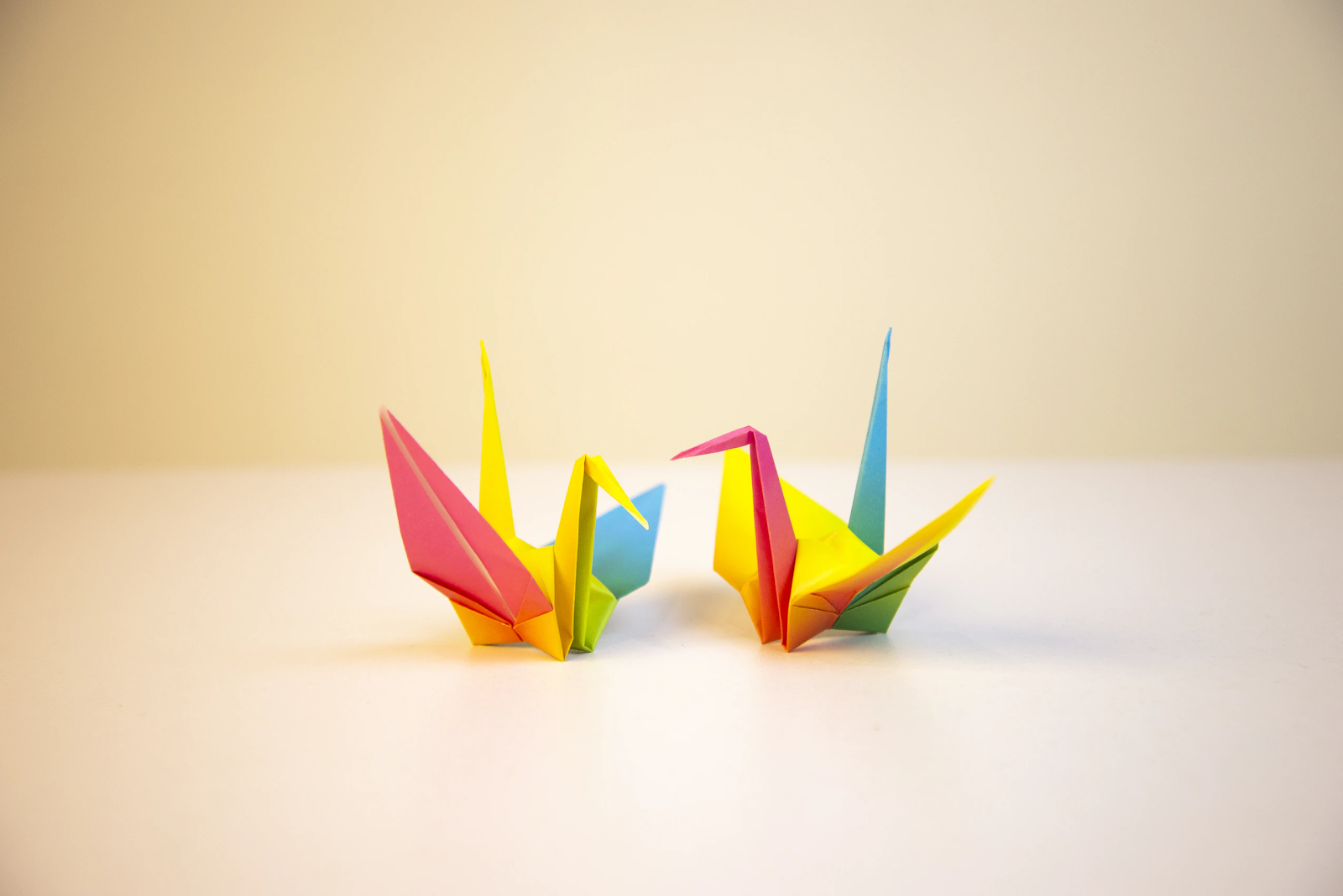 As we were writing the post announcing the feature—it's hard to admit—we got cold feet. Why did color matter so much? Can we really wax poetic about the meaning of color coding for hundreds of words to justify posting something about it? If we can't, is this a silly feature? Will anyone's lives be better because they can now color-code?
We persevered, launched the feature, posted our announcement, and within a few days, one client shared their reaction with our team:
We LOVE the new colors! We noticed it immediately and it helps us so much
A calm breath out reverberated across our team. While we won't always get it right, there's nothing as validating to our path as a delighted customer, sharing their joy.
Metrics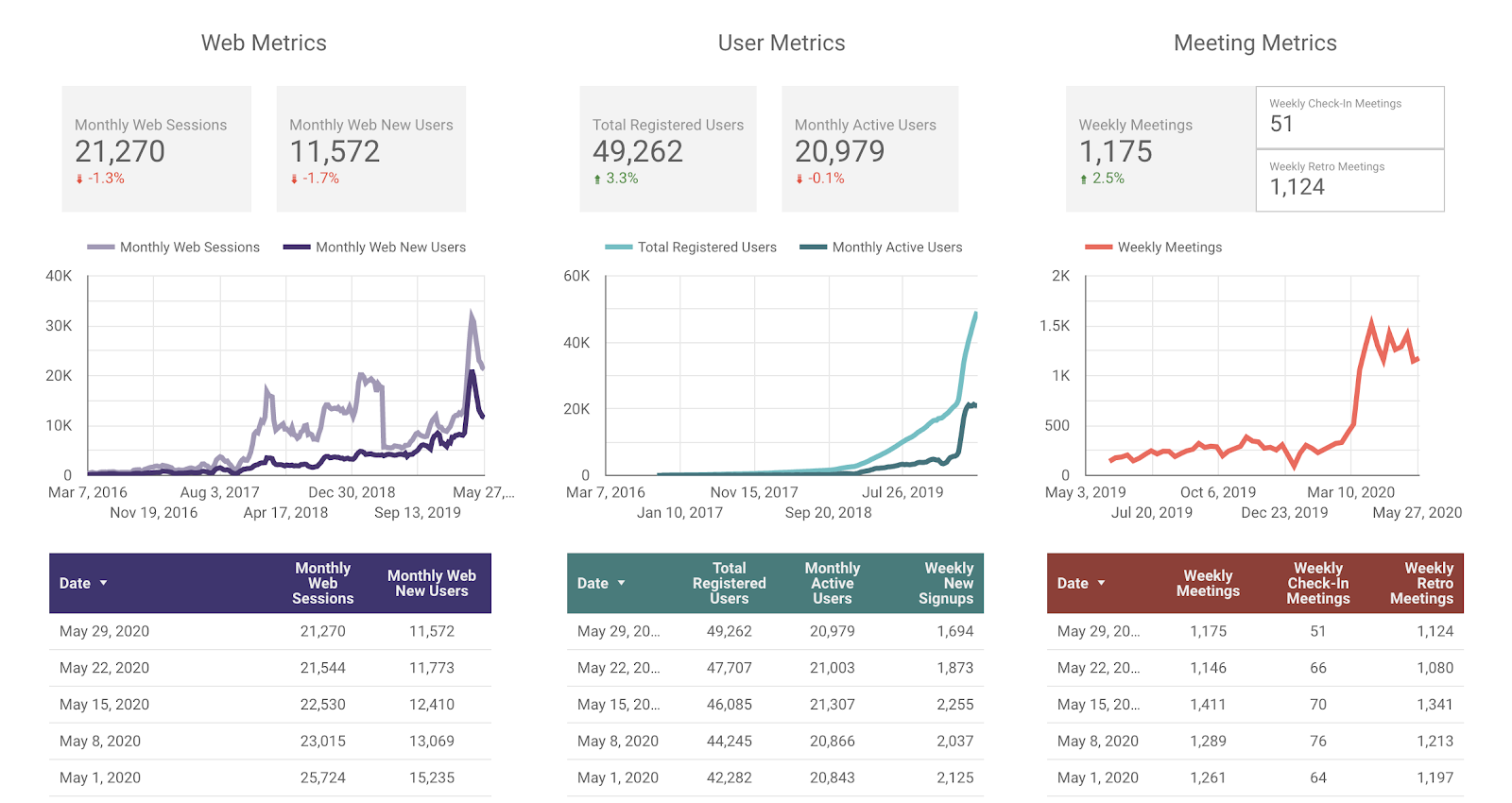 Compared to previous weeks, growth was modest this week. We saw a 3.3% week-over-week increase in registered users and only a 2.5% week-over-week increase in the number of meetings ran.
This week we…
…announced our latest feature to users, and got some feedback on what we're planning next! For the first time, we tried asking some questions about how folks engage in agile as part of our regular new feature announcements. We're pleasantly surprised to see the engagement!
…had an unexpected congratulations on our excellent G2 reviews. We were recognized as a G2 Spring 2020 high performer!
…made more progress on some illustrations for our website. We have a fantastic illustrator designing some really cool visuals for various web pages.
…completed a series of design iterations on a new meeting type that's under development. Expect to hear much more about this soon!
…completed Sprint 57. In addition to the design work mentioned in the previous item, we also spent time create new analytic measurements to support our growing Growth team.
Next week we'll…
…kick off Sprint 58. The focus of this sprint will be to continue working on our upcoming new meeting type.
---
Have feedback? See something that you like or something you think could be better? Leave a public response here, or write to us.