This week we rounded out some research on user empathy.
Over the past month we spoke with users, customers, and non-users to get a sense of what their world was truly like. What concerns them? What do they struggle with? What do they love about their team, agile development, and more?
Users have always been at the center of what we make—we build things specifically because we hear from our users that they're struggling with something—but this was an opportunity to step out of the day-to-day, and understand who we're serving outside of their particular meeting-related needs.
In the process, we made some modern art: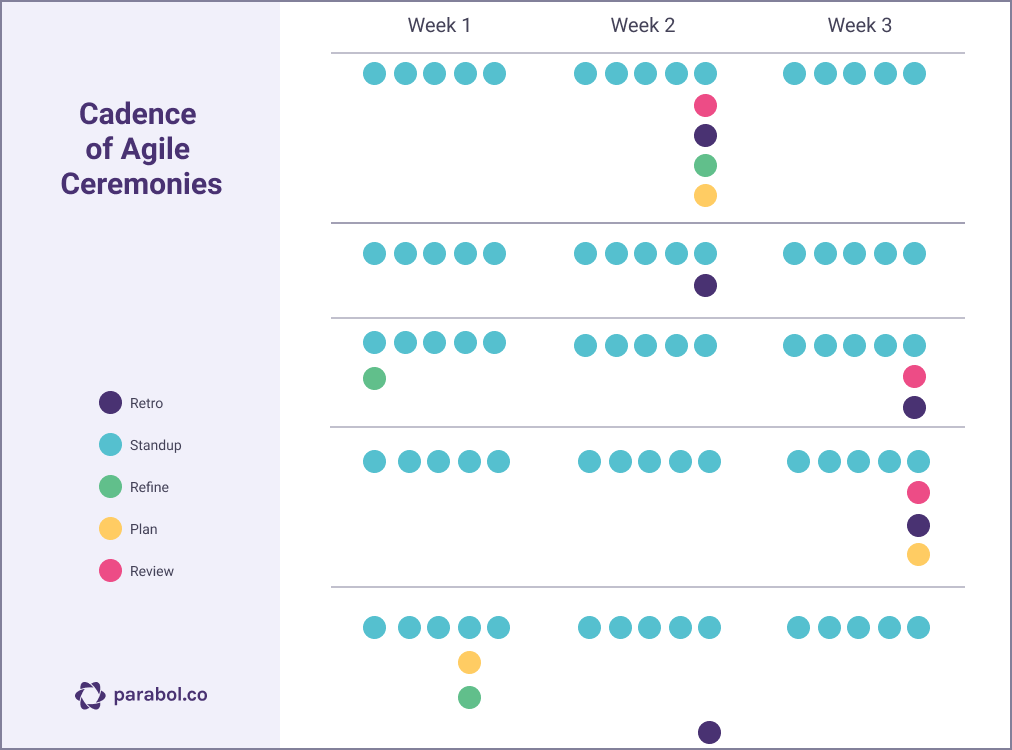 Metrics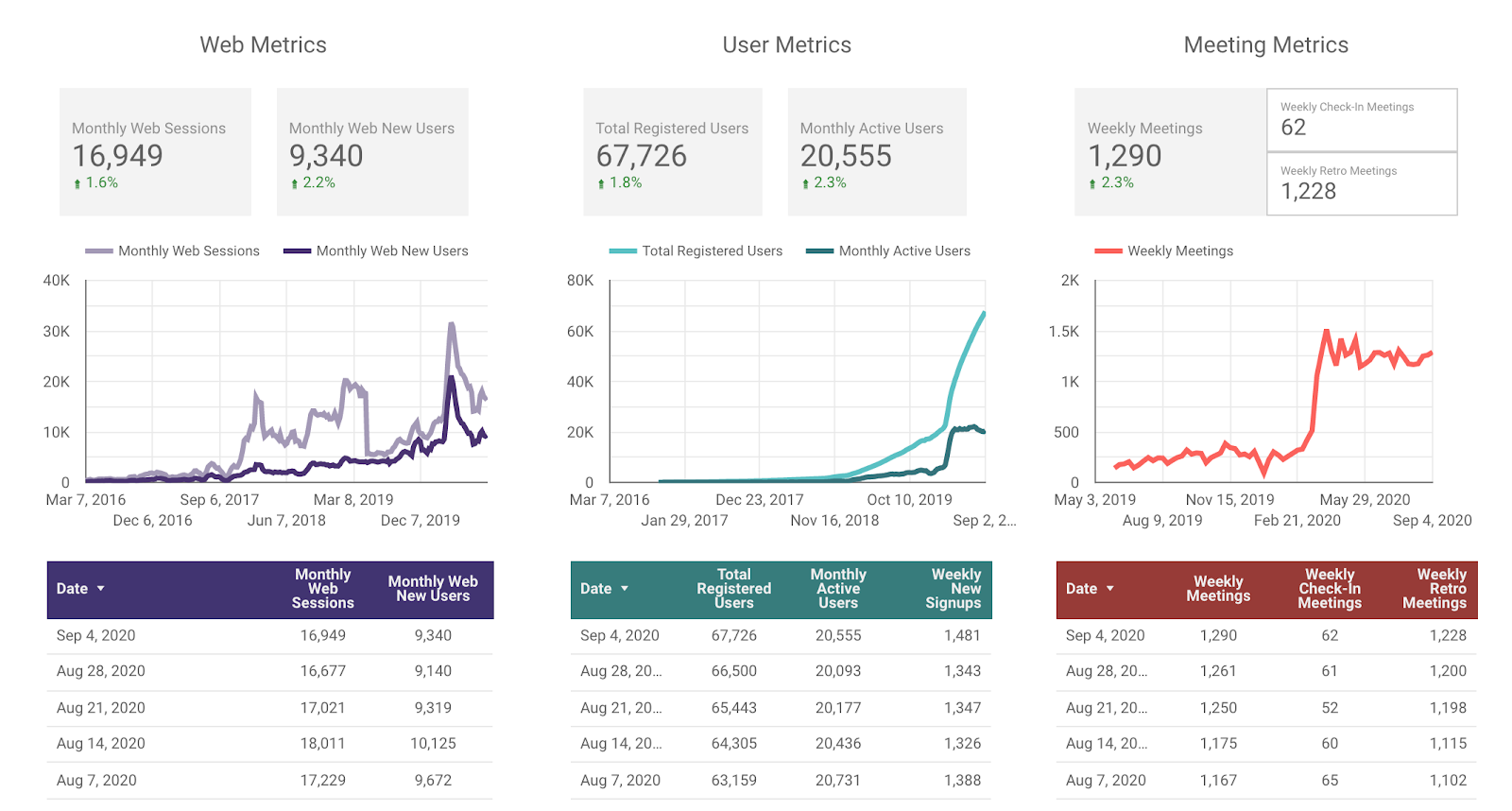 Our metrics are up across the board! Monthly web sessions showed an uptick of 1.6% and our active users and weekly meetings have increased by 2.3%, in line with our hypothesis that activity would trend upward at the close of summer holidays.
This week we…
…made serious progress on Sprint Poker. Much of the design work for the first version is done! See below for a sneak peek of the scoping phase. Our engineers are laying the groundwork to start testing this meeting in the app in our sandbox environment.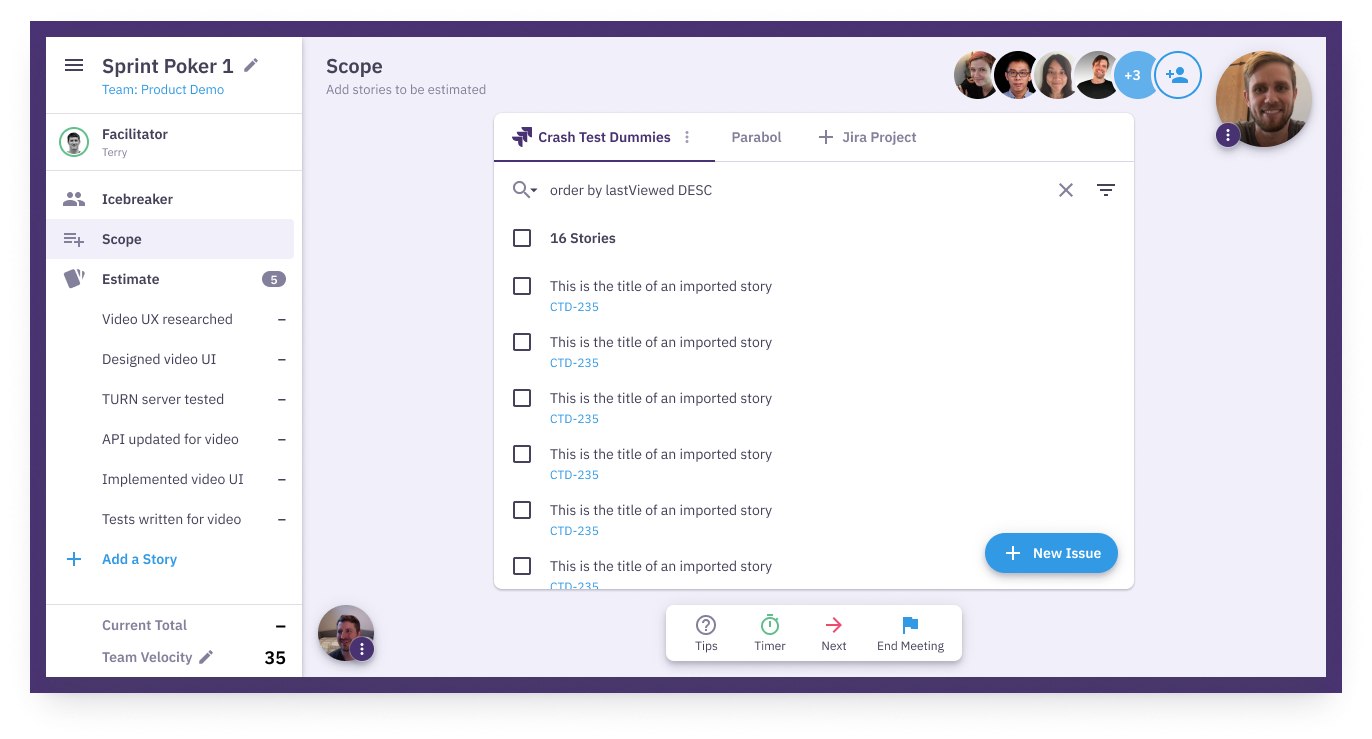 …sent out an email to all users highlighting our template sharing feature. This new feature lets teams share best-practice-templates across their organization and with the world. We're excited to watch as the library grows
…continued to strengthen our content strategy. Along with ongoing efforts to better understand our users and engage with the Agile community, we agreed upon a new content ranking system and updated keywords we're tracking to continue our upward trend in organic search.
…made efficiency enhancements for the sales team. We've built some improvements into our sales tool kit that has enabled reps to work more efficiently and engage significantly more inbound leads per day. On top of that, the team is working to improve our internal reporting so we can fine tune efforts going forward.
…focused on growth. We have a senior product manager in an active BP this week and we also held interviews for designer and dev-ops roles!
Next week we'll…
…finalize Sprint Poker v1 design. And continue implementation.
…continue iterating on enhancements. Including team and meeting IA.
…deploy video to the dev server. For further testing.
Have feedback? See something that you like or something you think could be better? Leave a public response here, or write to us.