#371 – Working Parents
Friday Ship #371 | October 27th, 2023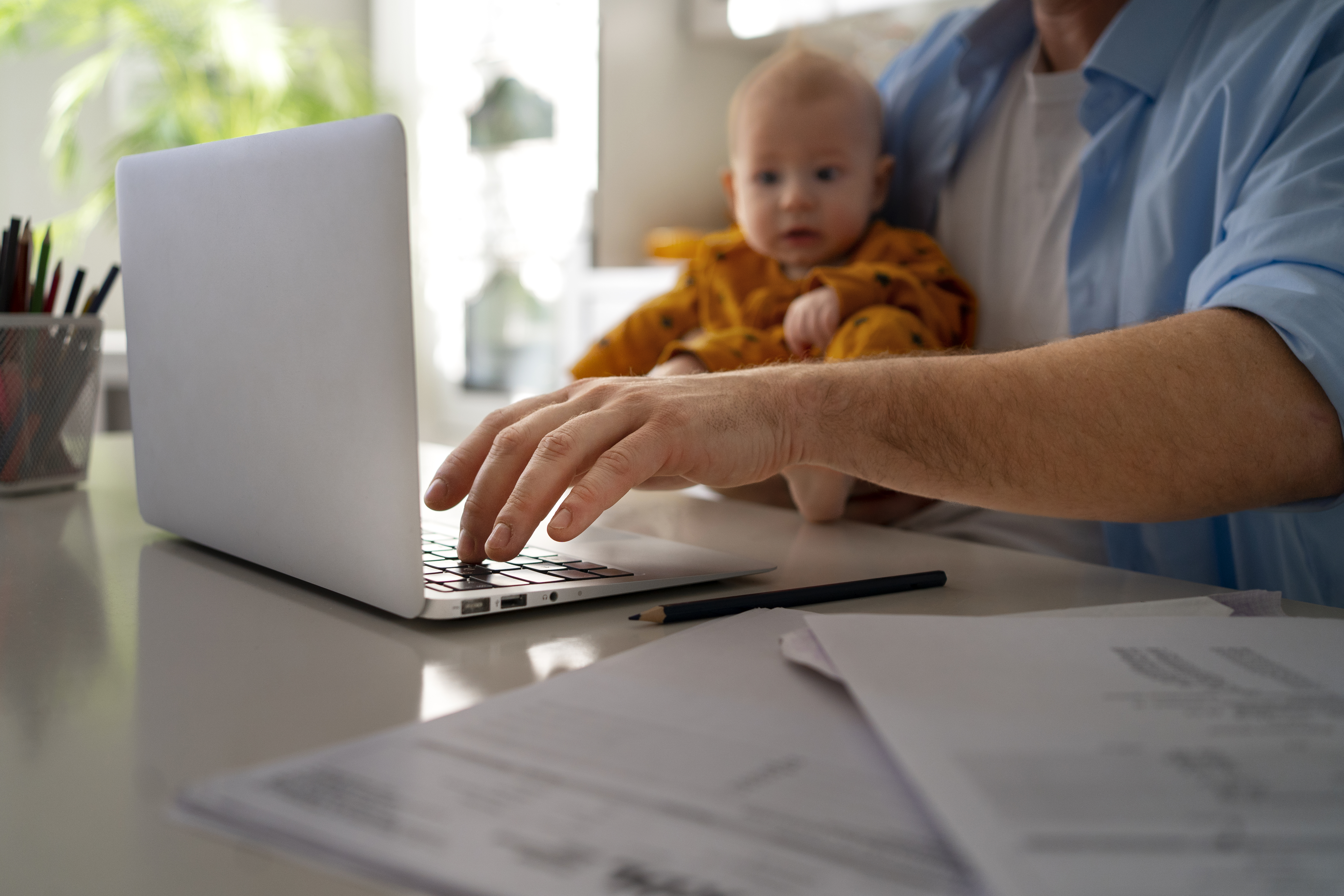 Life as a working parent is hard.
My wife and I had our first child in June and, although maybe cliché, it truly has changed our lives. I've spent the last decade with a similar weekly routine, all centered around my working hours. Suddenly, I have a (fun!) little ball of chaos front and center in my life that makes any semblance of my prior routine a distant memory. As someone who used to depend on consistent stretches of deep work to get his best work done, it's been a struggle to be as productive as I adjust to my new reality.
Luckily, I'm not alone! Two other Parabol members had their first children this year as well, and we've been able to share tips and tricks over Slack. Everyone else at Parabol has also been incredibly supportive, recognizing that this is a significant life change. My son often makes guest appearances on our weekly check-ins (strapped to my chest for a good morning nap!) and people have shared supportive messages as I've ramped back up at work:
"Clarity is kindness. If you can't get something done, be up front and we can adjust our planning accordingly!"
"You may never get back to your old level of productivity, and that's ok!"
Embrace the uncertainty
While I do hope to get back to my prior level of productivity (sooner rather than later!), my coworkers have helped me accept that I don't always need to be performing at 100% and that there's more to life than just work.
In the end, I think a little chaos builds a more durable system and I'm learning to embrace the uncertainty and excitement that brings!
Metrics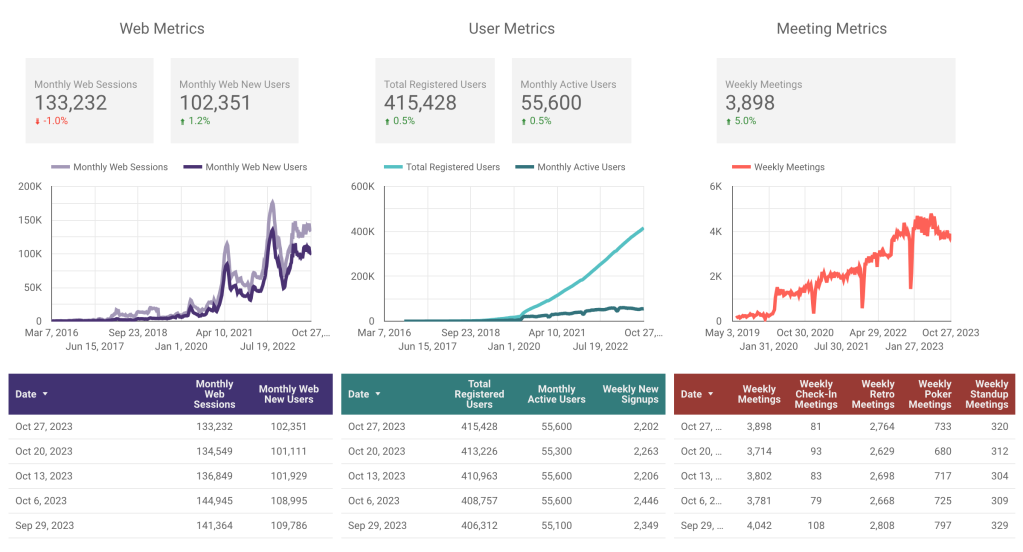 Despite a dip in monthly web sessions, we're seeing small, but steady growth in signups and weekly meetings.
This week we…
…completed a major infrastructure migration!
…had our monthly social event: a Halloween-themed virtual escape room. Hosted by the good people at confetti, each of our three teams were tasked with spooky puzzles and challenges.
…aligned our squads' priorities to the trimester strategy.
Next week we'll
…kick off our new customer success experiments.
All your agile meetings in one place
Run efficient meetings, get your team talking, and save time. Parabol is free for up to 2 teams.