#366 – Randomizing the Facilitator
Friday Ship #366 | September 22nd, 2023
This week, we've been rediscovering an oldie-but-goodie feature: rotating the facilitator.
At Parabol, we try to share the load on tasks like opening a retro board or starting a check-in meeting. The hope is that our tool is easy-to-use enough that this doesn't take much effort for anyone to do, and by spreading this around, we can all take turns in making some subtle-but-maybe-meaningful decisions, like picking a meeting template or icebreaker.
But we noticed something funny: often the same folks volunteer to do these types of tasks, and they can get tired.
Meetings will often start with us asking each other if anyone wants to facilitate, saying something like, "Does anyone feel inspired to facilitate today?"
But let's face it: talking is tiring. Also, given most teams are split across the North America and Europe, meetings are often either at the very start of your day or the very end, both lower-energy times.
The truth is we wouldn't mind sharing the load, but rarely is someone "inspired" or wanting to volunteer.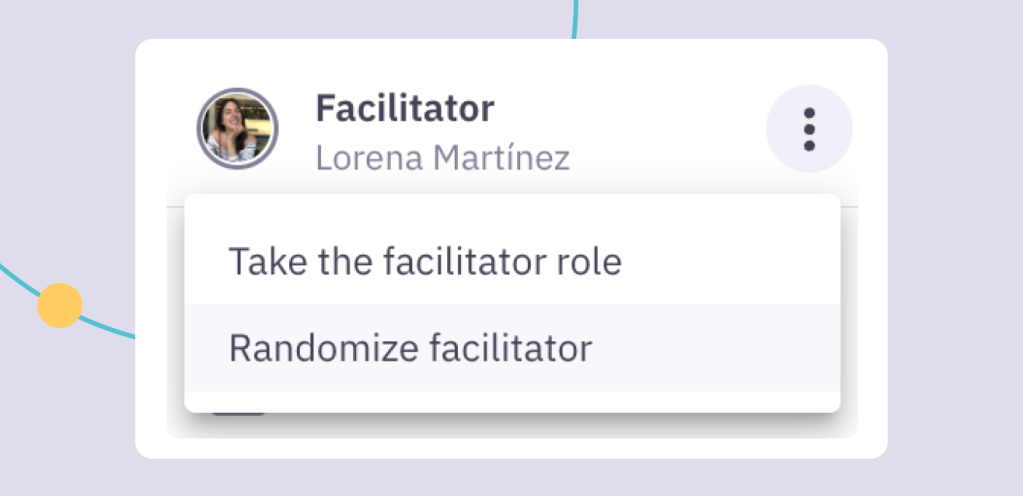 By hitting the button, some code in the background makes the choice for us – rotating the facilitator without making anyone on the team either volunteer themselves or put someone else on the spot.
It's been a trend over recent weeks to use this in more and more meetings. The result is a greater mix of folks facilitating meetings, which means hearing more voices and seeing a bit of each person's personality more.
Metrics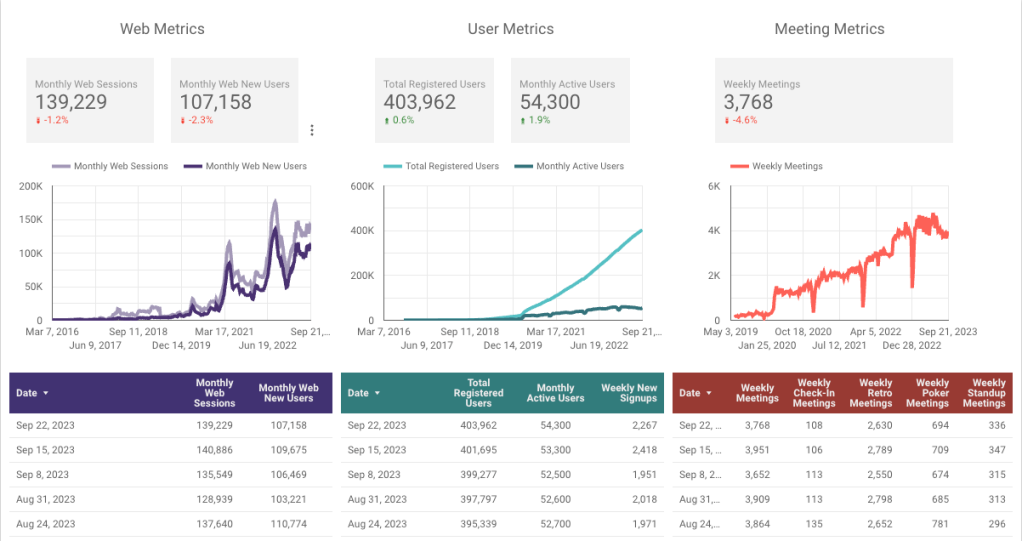 We've reached over 400 total registered users! And we're seeing monthly active users return to normal after the summer vacations.
This week we…
…moved ahead with processes for refining roles on our leadership team. We'll be moving into our strategy cycle next week, now with fresh feedback and perspectives on how leads may adjust their roles to better serve the company.
…launched an improvement to our Standup feature: GitHub integration in Your Work. Standups have gotten some solid focus the past few months, and this latest feature should make it easier for developers especially to write their updates without leaving Parabol.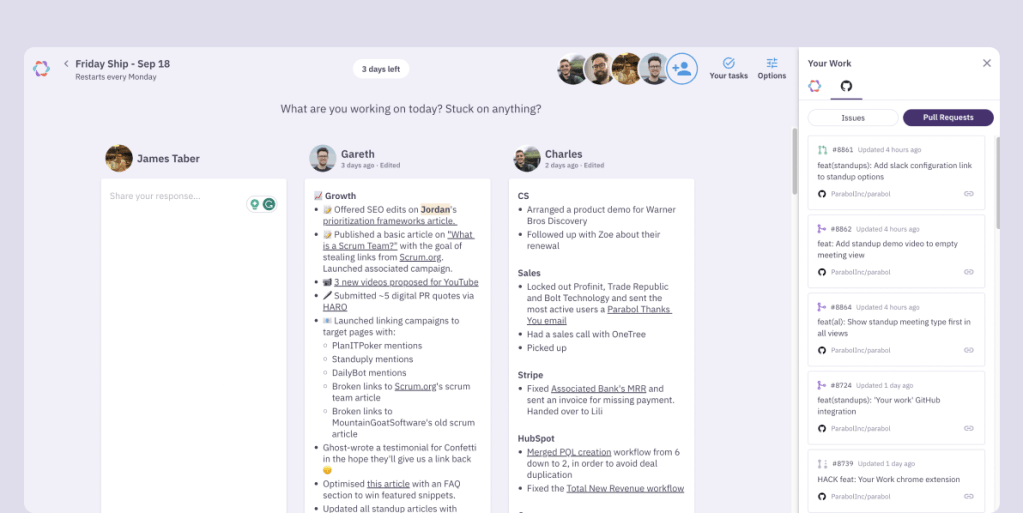 …improved our meeting summaries by making them downloadable as a PDF. We've heard from a couple of users that they've been taking screenshots of their summaries and dropping them into tools like Confluence and Notion 😳 This update should make that process easier.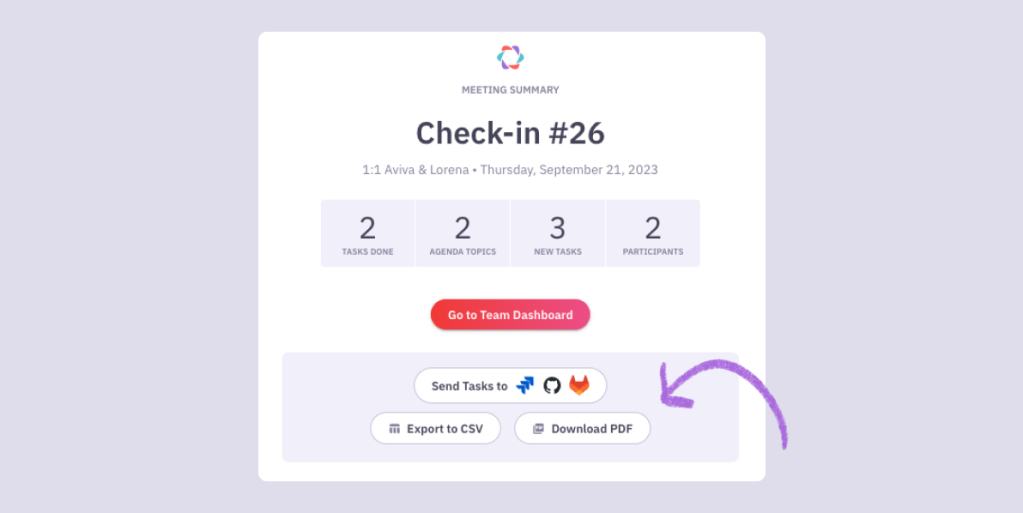 Next week we'll
… kick off the strategy process for our final planning session of the year.
All your agile meetings in one place
Run efficient meetings, get your team talking, and save time. Parabol is free for up to 2 teams.