#359 – Loving What You Find
Friday Ship #359 | August 4th, 2023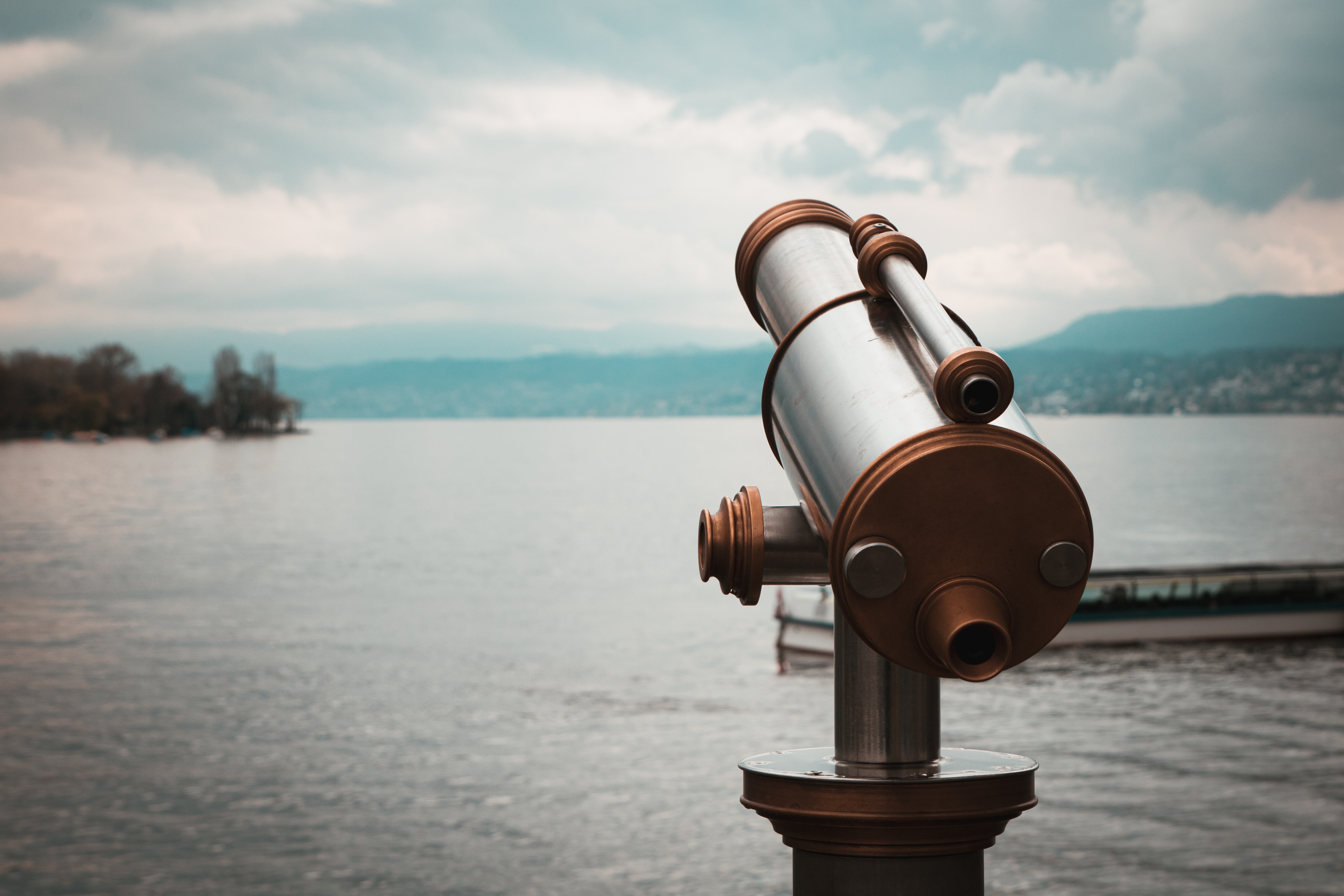 A few weeks back Jordan (Parabol CEO) and I kicked off a market research project on the leadership team.
We're looking to discover the best entry points within common business domains adjacent to areas we're developing within our agile collaboration software. Our theory is that all kinds of teams, not just agile engineering teams, can benefit from structured collaboration processes, such as decision-making, exchanging feedback, ranking important work, or brainstorming new paths forward. I'd like to share a bit of raw thinking from my field notes around how we've approached our inquiry so far.
I once heard a lyric with a bit of wisdom that often finds its way into my thinking. As the song suggests, there's a difference between finding what you love and loving what you find. This pattern comes up as we consider how potential customers discover products, and also how we as knowledge workers discover ground truths about an ever-shifting market landscape.
The starting point is understanding how people are finding what they 'love'. We assume they have some notion that a solution exists helping them work better and that they are searching for it. Our approach has been to analyze search engine traffic around known solutions in two forms being (1) competing software products serving familiar problems (e.g. user feedback analysis) or (2) established frameworks serving complex business workflows (e.g. OKR goal development). Here we get a sense of what folks are seeking today, and if they're most likely adopting actual software tools or popular frameworks to implement in a work process.
We at Parabol are also in the search to find something we love. We have some beliefs on what it looks like to serve known business needs across the market. We want to take on problems that are intriguing, building a software we would use ourselves. We're looking for entry points we think we can effectively take on as a small company. We want to build up our confidence by testing some starting points. While this part of the research feels straightforward, I think there's more depth to the second part, loving what you find.
A key aspect of innovation is being willing to position yourself in a known space where you suspect there is whitespace for novel ideas. Often when people are loving what they find they have discovered something unexpected. If we can serve our customers' known needs at the highest level of quality, we reason that we'll discover new opportunities in the related domain. We would then hope to develop and introduce novel ways of working, and see how receptive a customer base (that is already satisfied with our known solutions) is to adopting inventive solutions.
In choosing a market entry point, we're not only hoping to serve known needs, providing something that folks love, but also setting up both ourselves and our customers to love what we discover along the way. Our next steps in this project will have us experimenting with a few entry points we have narrowed down so far. We expect to share more of our journey in the future.
Metrics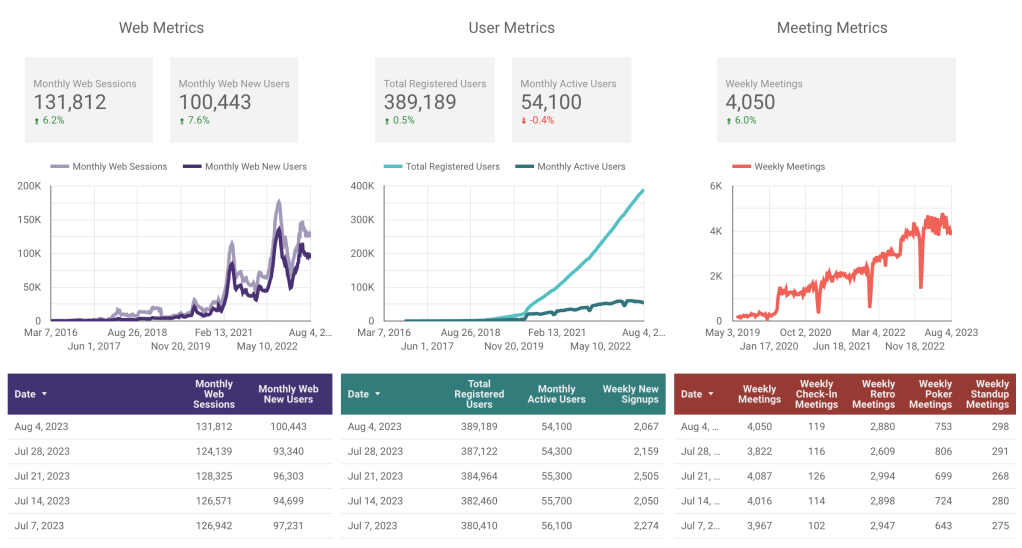 This week, we saw a bit of a bounce back from the typical summer slump with an increase in weekly meetings (stand-ups going strong!) and in our web metrics.
This week we…
…Pushed a small change to make countdown timer more human friendly.
…Continued marketing research efforts primarily in search traffic and new channel opportunities.
...Welcomed a new Parabol team member working in DevOps.
Next week we'll
...Have mid-trimester check-ins with our teams.
All your agile meetings in one place
Run efficient meetings, get your team talking, and save time. Parabol is free for up to 2 teams.