#337 – Meeting in Mallorca
Friday Ship #337 | March 3rd, 2023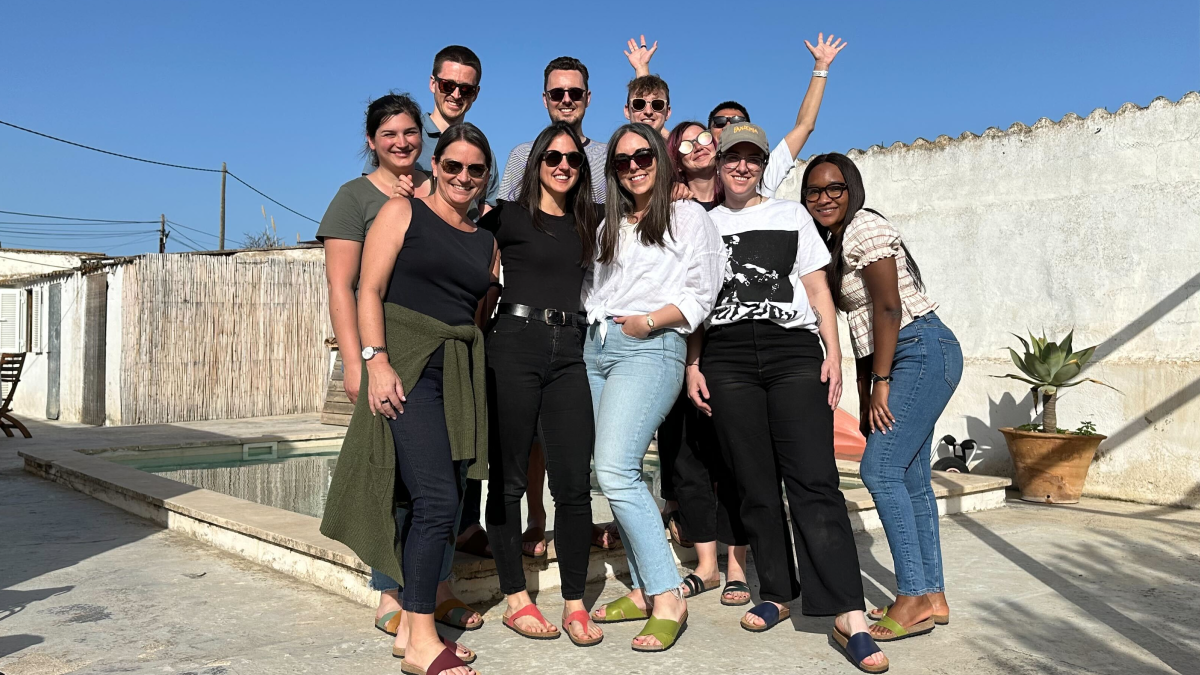 This week the growth team reflected on our second retreat, in Mallorca, Spain.
Those of us from cold climates got to see the sun, and we all enjoyed getting to know each other more deeply by working face-to-face, sharing meals, and exploring together. Marketing, data, design and sales explored growth loops, processes and goals for our marketing website, and how the entire team could support sales goals. We came away with demos, proposals for new processes, and plans for new projects and experiments.
There was another element, though, that stood out as different from any retreat we had been on before – teammates prioritizing their mental health. We saw members:
Opting out of the retreat

Changing plans to have a night in with housemates

Setting boundaries on evening social time

Passing on activities when socially overwhelmed
At Parabol, retreats are not mandatory fun time. As we grow and connect more deeply, we're becoming more vulnerable with each other. We're seeing each person create the culture they need to thrive, and with each change another member feels empowered to do the same.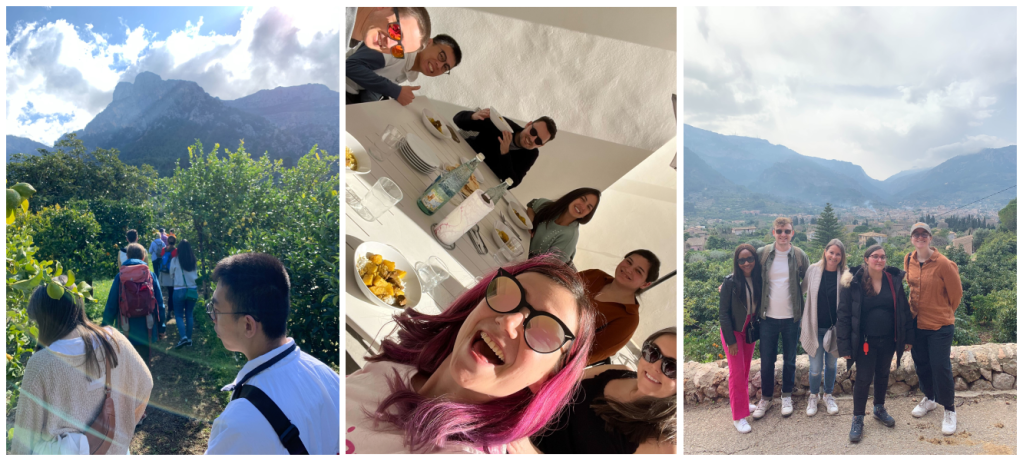 This retreat created an environment where teammates can be themselves, paving the way for more meaningful interactions while we were face-to-face before we go back to our remote, distributed locations.
Metrics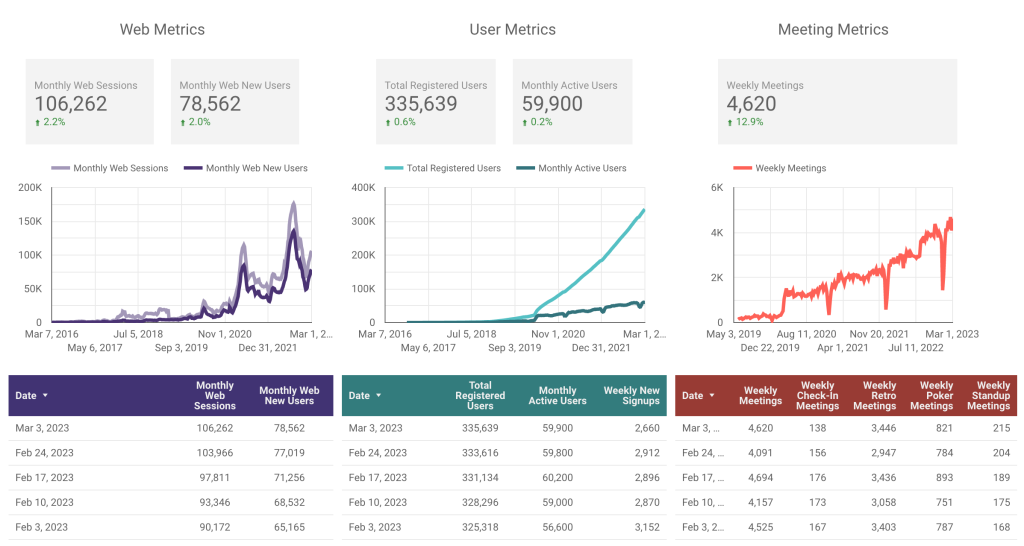 This week we're green across the board!
This week we…
…worked towards adding filters to the meetings dashboard. A side project by Enrique and Bruce, we're excited to see this in action
…held our first engineering roundtable. Engineers shared demos of new changes and an overview of A/B testing
…pushed forward on work from the retreat.
Next week we'll…
---
Have feedback? See something that you like or something you think could be better? Please write to us.
All your agile meetings in one place
Run efficient meetings, get your team talking, and save time. Parabol is free for up to 2 teams.