This week, our newest sales hire closed their first Enterprise deal.
Parabol's unique hiring process means when a new hire has their first official day at work, they already have about 2 weeks of Parabol sales and support experience under their belts. This gives our reps a "running start" in their new jobs. From their first official day, it takes on average 60 days for a sales representative to make their first sale. It typically takes another 30 days to make at least 2 sales in a single month. After this point, the ramp time varies by representative until they hit their peak sustained closure rate.
We hope to share more information on the revenue side of our business in the future. In particular, it's fascinating to see what affects a deal's time to close, sometimes bucking or confirming conventional wisdom. For example, escalating annual contract value doesn't necessarily slow down a deal as much as total organization size, for example.
Metrics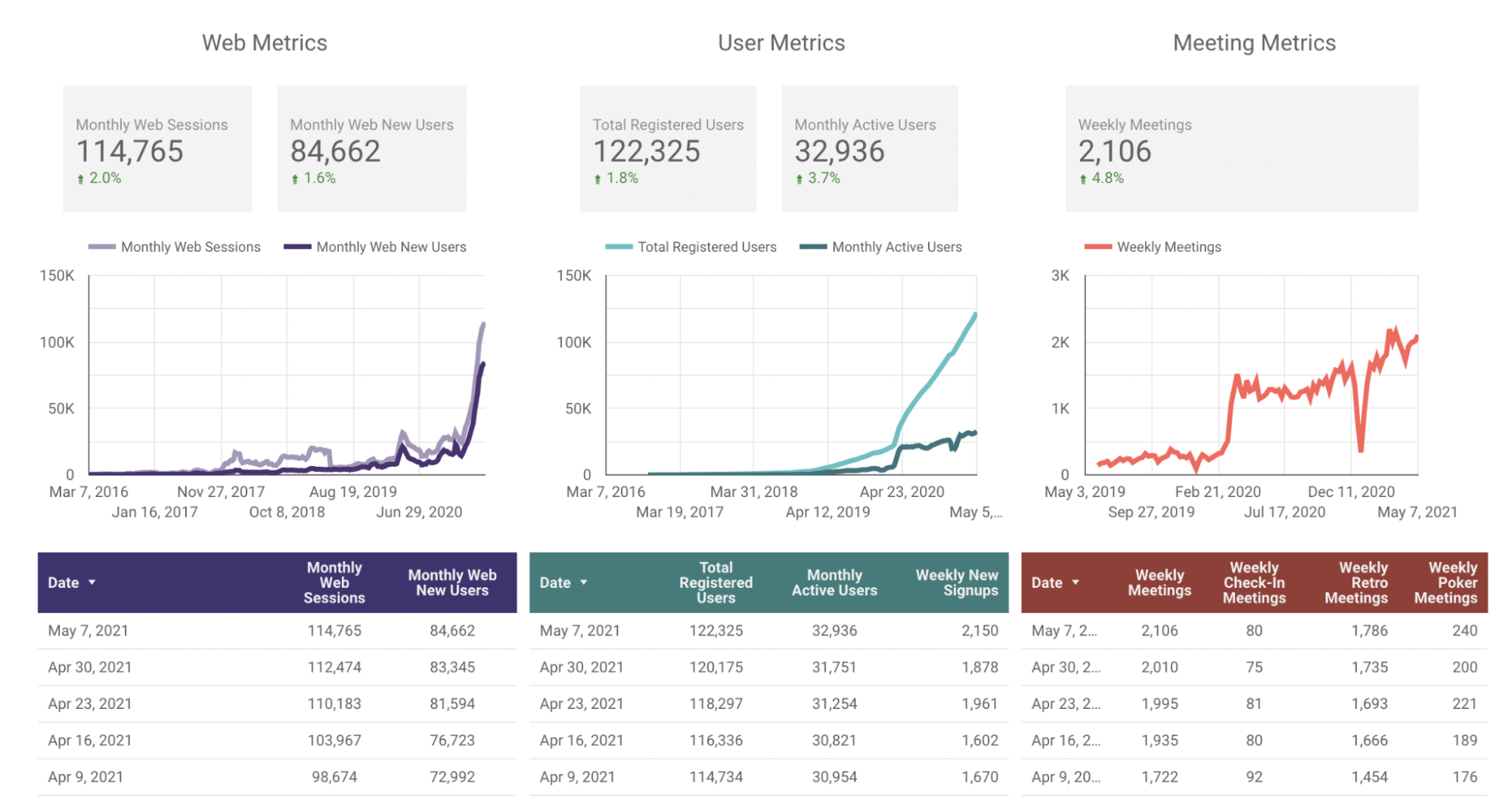 Green lights across the board again this week. Top-of-funnel growth is leveling off—we'll take leveling over peaking and crashing! Mid-funnel metrics grew at a healthy clip: signups and meetings ran our growing at healthy rates; there were more than 2,100 meetings ran this week! We hope these metrics continue.
This week we…
…conducted a number of research interviews centered on why and how people run stand-up rituals.
…continued designing and prototyping our retrospective inspirations feature. Sharp eyes will note the Inspiration button in the toolbar below.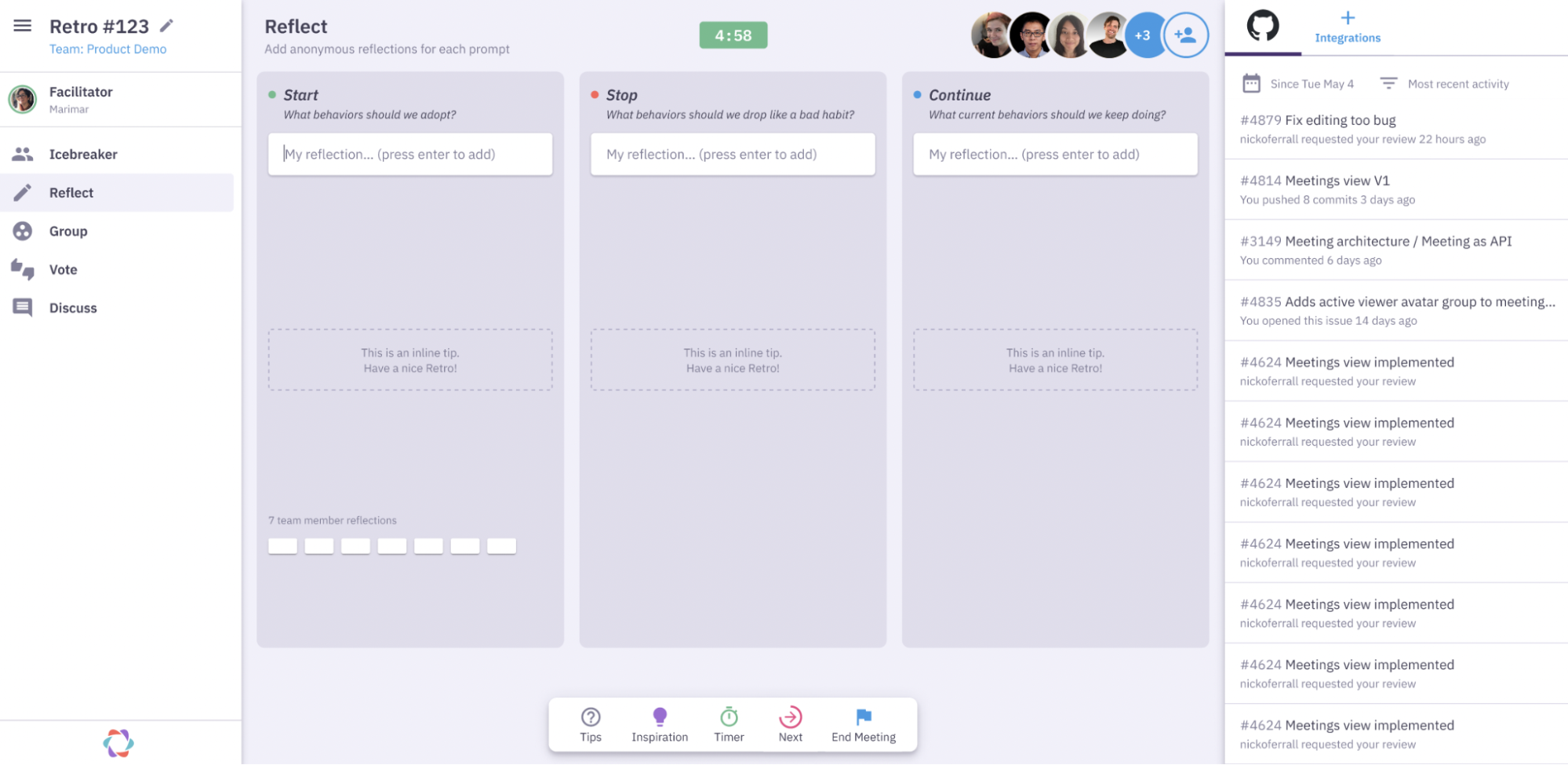 …shipped Parabol v6.10.0 to production. We added a new overflow menu and live update of who's in a meeting to the Meetings view (see below). We made progress on migrating over to postgres from rethinkdb and fixed a number of bugs, too.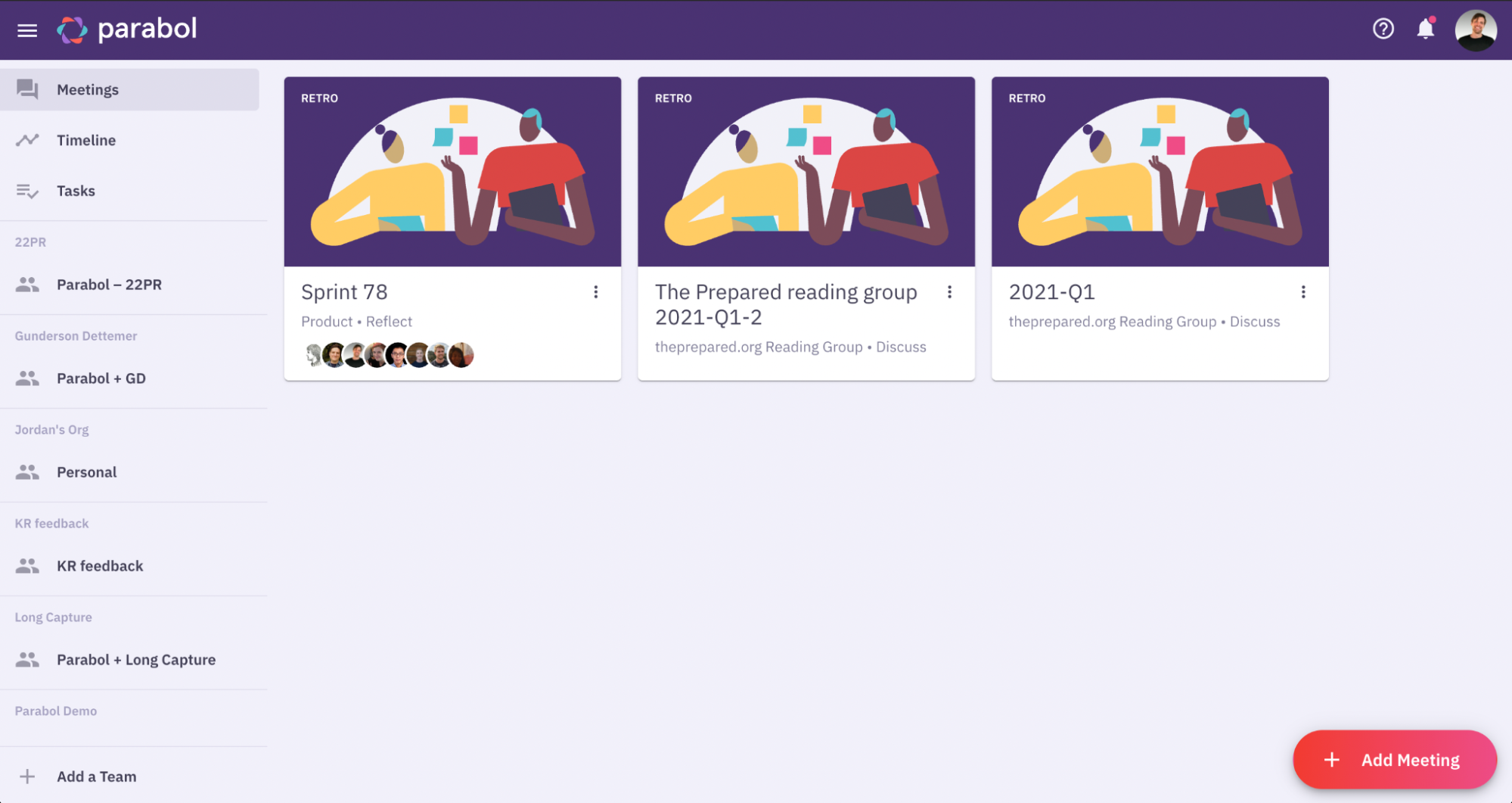 …conducted dozens of interviews and made a new hire! As always, it's going to be pleasure to introduce you to our new teammates, soon.
Next week we'll…
…kick off Sprint 79. Our focus remains on working on our GitHub integration while we deliver a few smaller enhancements our users have been asking for.
---
Have feedback? See something that you like or something you think could be better? Leave a public response here, or write to us.