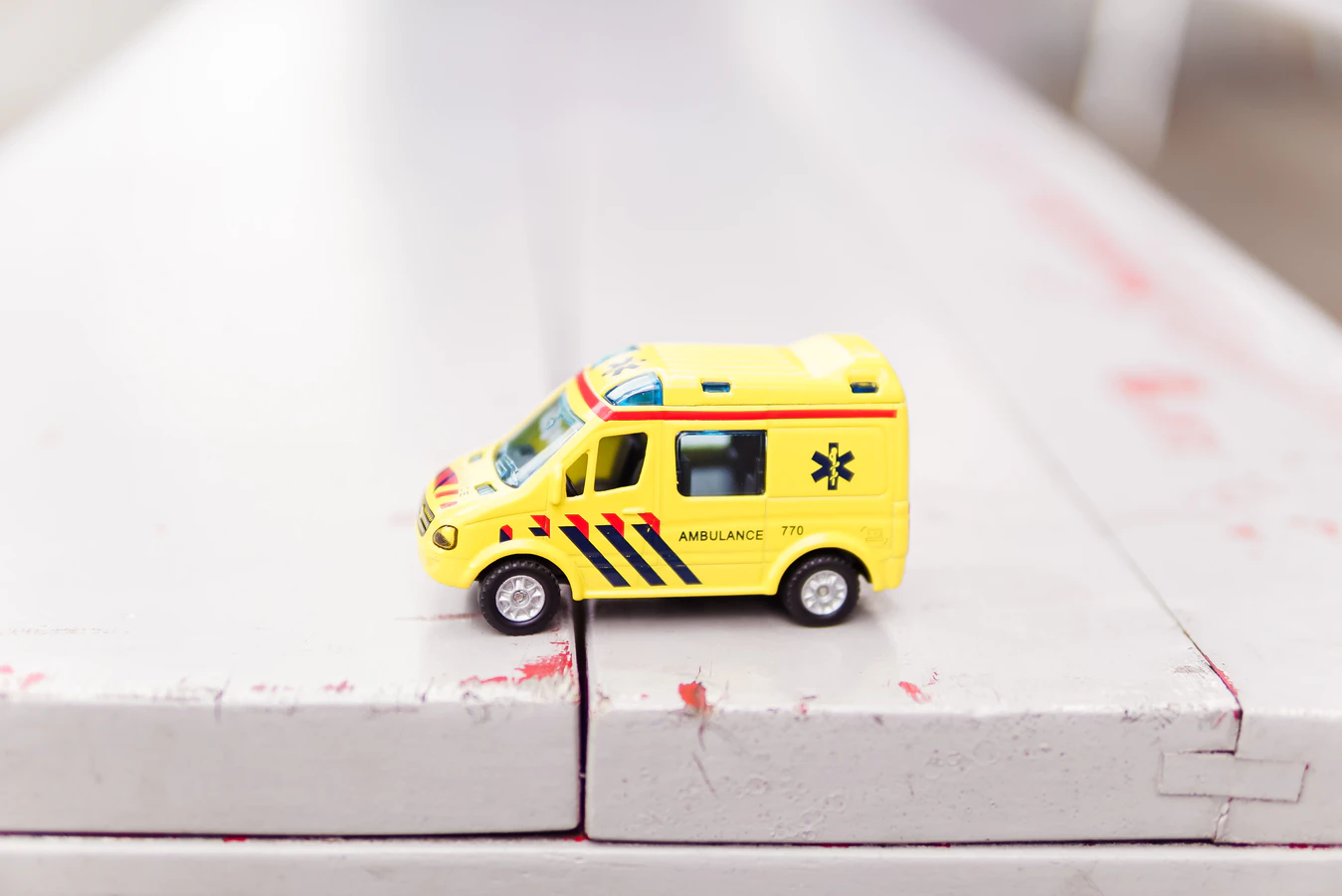 This week we switched Parabol's US employees to a new PEO.
As Parabol's team grows, so too do the needs of its employees. The lack of public healthcare and the labor economics of the knowledge economy demands that in order to stay competitive you must offer top-tier health and other benefits to your employees. When you're small, joining a PEO (standing for, "professional employer organization") tends to be a good option to grant employees access to premium healthcare plans. The trouble is, PEOs were established well before the pandemic and the rise of digital nomadism.
PEOs are "co-employers." Officially, they employ a company's workers so they may join the PEO's health group. The demography and size of a PEO's labor base allow the PEO to grant high quality healthcare options at prices well below what it would cost for an employer to form or join a smaller healthcare group on its own.
Digital Nomad's "No Man's Land"
When we hosted our all-company onboarding session with our PEO provider, one of our employees asked, "I'm overseas at the moment visiting my partner's family, will I be able to enroll in benefits?" This led to nervous smiles and a response of, "we'll need to get back to you," from the PEO rep.
What won't surprise you when a U.S. citizen is outside the U.S., domestic health insurance can't be activated. What may surprise you is you aren't allowed to become a W-2 employee while abroad, even if your trip is temporary. What should surprise you is by the compliance framework offered by most of the popular PEOs, if your U.S. employees conduct non-work travel away from their home location (even to another state!) for more than 30 days, they also cannot be employed as a W-2 employee and must be transitioned to become contractual employees—without benefits (although, they can be offered COBRA).
The reason we gleaned from the lawyers at these PEOs is the laws governing the PEO licensing and their insurance underwriting bars PEOs from offering truly mobile employment. For the thousands and thousands of knowledge workers employed by PEOs, this may come as a shock, especially if they are considering traveling to see loved ones or resume traveling abroad as the quarantine lifts. This is important to us as at least 25% of Parabol's U.S. employees have a desire to become or resume a life of digital nomadism.
Parabol's New Employment Framework
We've shifted our employee classification to one of 4 designations:
U.S. Employee, Non-Nomadic: W-2 employee residing at a single location within the U.S.
U.S. Employee, Contractual/Nomadic: 1099 contractor
Non-U.S. Employee, Contractual/Nomadic: paid as a vendor to Parabol
Non-U.S. Employee, Non-Nomadic: assigned to and paid by an international PEO entity
We're interested in learning more from our peer employers as their employees contemplate travel as the pandemic lifts. If you have a perspective or would like to share how you handle the digital nomads in your company, please reach out to us. We'd love to hear from you and compare notes.
Metrics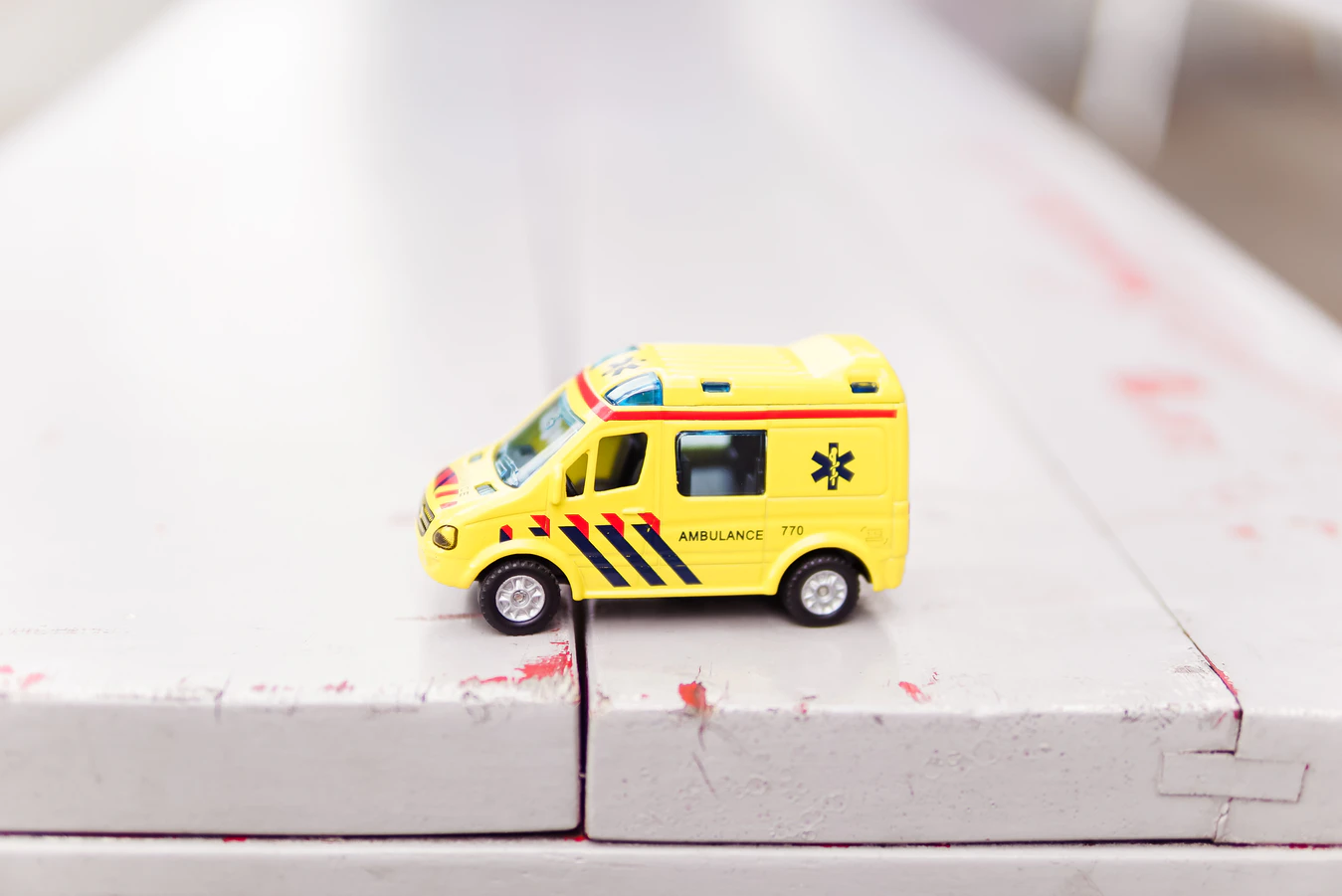 Mixed metrics this week. The top of funnel traffic continues to grow dramatically, driven by further gains in SEO. Will we cross the 100,000 sessions per month mark? Our total registered users grew by the same percentage as last week, while user activity decreased for the first time in several weeks. Could it be related to current and upcoming holidays?
This week we…
…constructed a prototype for an upcoming retrospective feature we're calling internally, "inspirations." Inspirations will allow for folks conducting retrospective to easily recall what they've accomplished recently. We're planning on re-using this pattern in many other meeting types we have planned.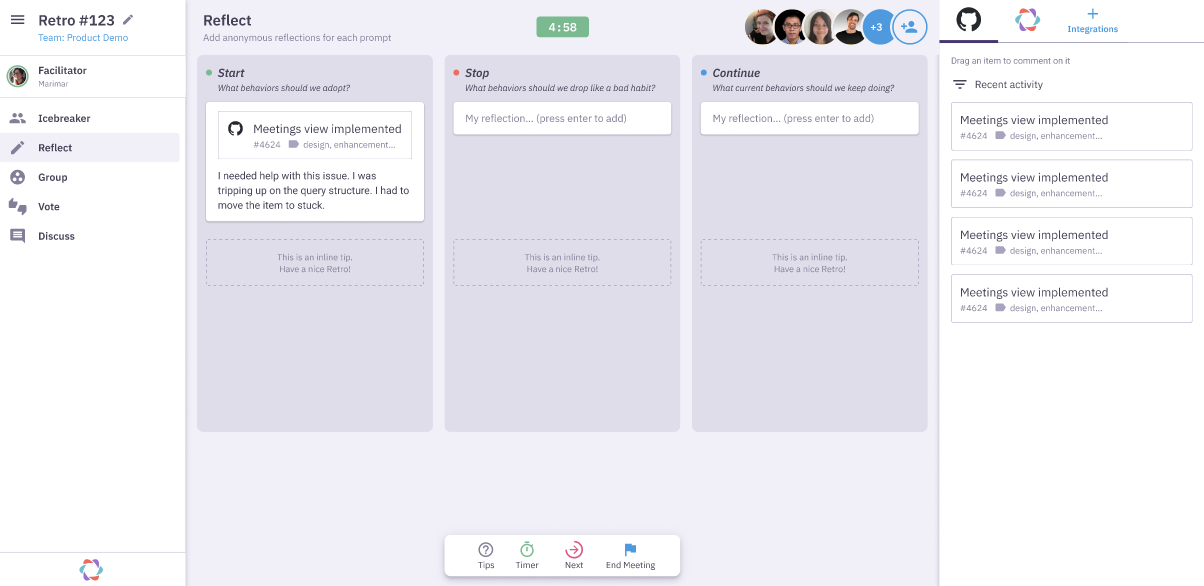 …updated the Sprint Poker card palette. Just look at all those pretty colors!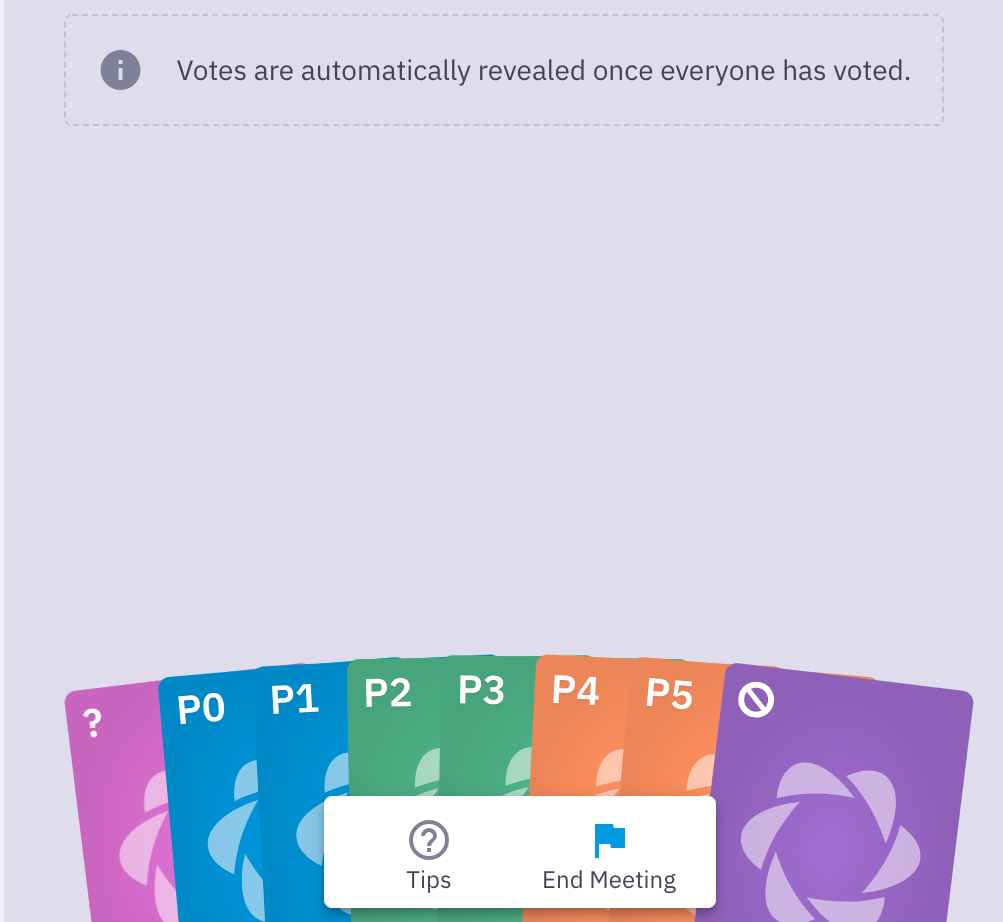 …shipped v6.5.0. Released some behind the scenes changes that will support GitHub in Sprint Poker. Removed IM scopes from the Slack integration, per the Slack App Directory's feedback to get our integration re-listed. And, fixed a number of bugs including the sort order of Sprint Poker votes, and a mismatch in the story point value we'd push to Jira.
Next week we'll…
---