This week, we held a retrospective to find ways of marketing our product more quickly.
Occasionally we sense a business tension large enough we call a topical retrospective to dive and explore ways to resolve it. We held a retrospective on our marketing practices to see what lessons we could learn from the way we've been working together so far. An hour spent meeting this way always pays dividends. In this instance, we found several opportunities to spend our time and dollars more wisely to reach people in Parabol's market.
There was one paradox we discussed that doesn't have an easy answer. A maximum Parabol strives toward is, "slow is smooth, and smooth is fast." We value continuous delivery over big reveals. We don't rush. We avoid burning ourselves out. We're running a marathon, not a sprint. This is favorable for building a business serving a market as challenging as ours, but it also doesn't provide many "big" moments to celebrate. Putting one foot in front of the other for miles on end feels much less exciting than putting everything into a single leap.
Much has been written about the monotony of remote work. Starting and ending your day in the same physical location crafting invisible digital products is psychologically challenging. We found some pride (and relief) in just reviewing a list of tasks we had completed together and seeing, in fact, we had actually accomplished a lot over a relatively short amount of time—but we can't help but feel there isn't a better way to celebrate the great progress we've made.
How does your team celebrate its accomplishments? What is working for you? We'd love to hear!
Metrics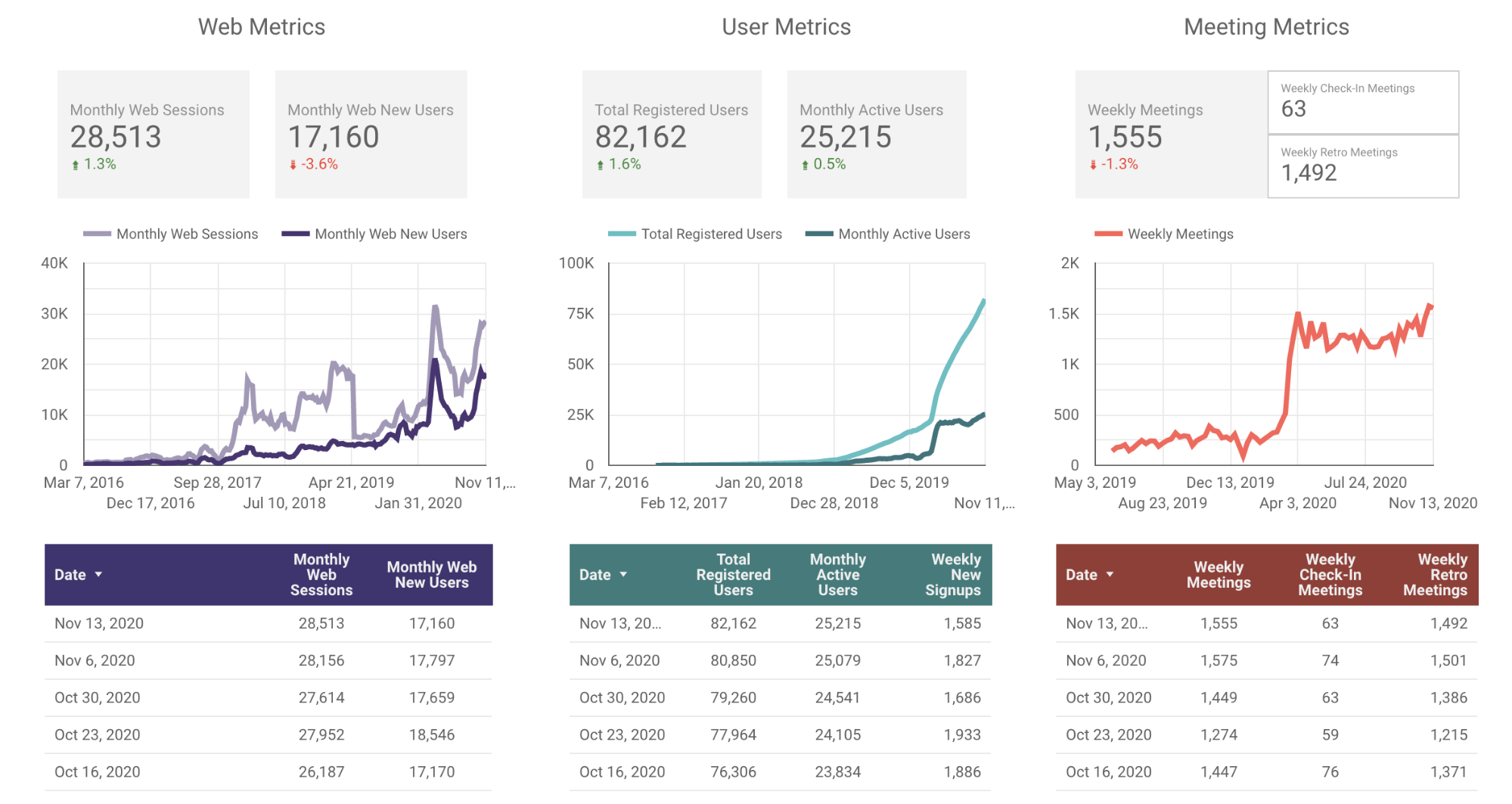 Metrics were generally good this week, indicators showed either a continuation of gains or flat over the week prior. As we creep more closely to the American Thanksgiving holiday, we're expecting a slight decline in adoption and usage before we arrive in December.
Also, WAU users have been showing a nice trend recently: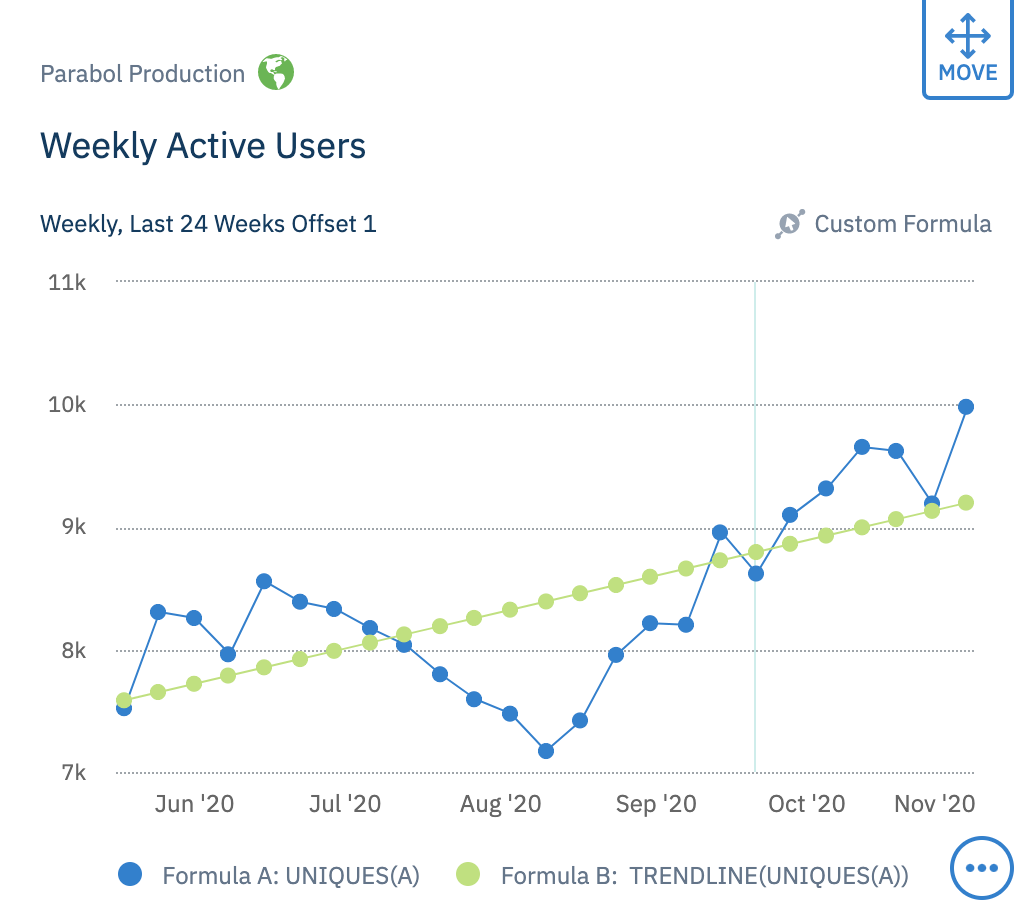 This week we…
…shipped Parabol v5.24.0 to production. In this release, we fixed a race condition where discussion comments weren't able to be added if a Retro meeting was started during a Check-In meeting, we also increased invitation expiration time to 30 days and finished work toward Sprint Poker's Estimate phase.
…worked on several bits of animation and gloss for sprint poker. Responsive breakpoints, fanning cards, peeking avatars and more.

Next week we'll…
…target finish up the Sprint Poker Estimate phase implementation.
…finish writing up some customer case studies.
…continue working on refreshing the Parabol brand.
---
Have feedback? See something that you like or something you think could be better? Leave a public response here, or write to us.
Join our Fully-Remote Global Team
Help us create a world where every meeting is worth the time invested.