#213 – New Features From New Faces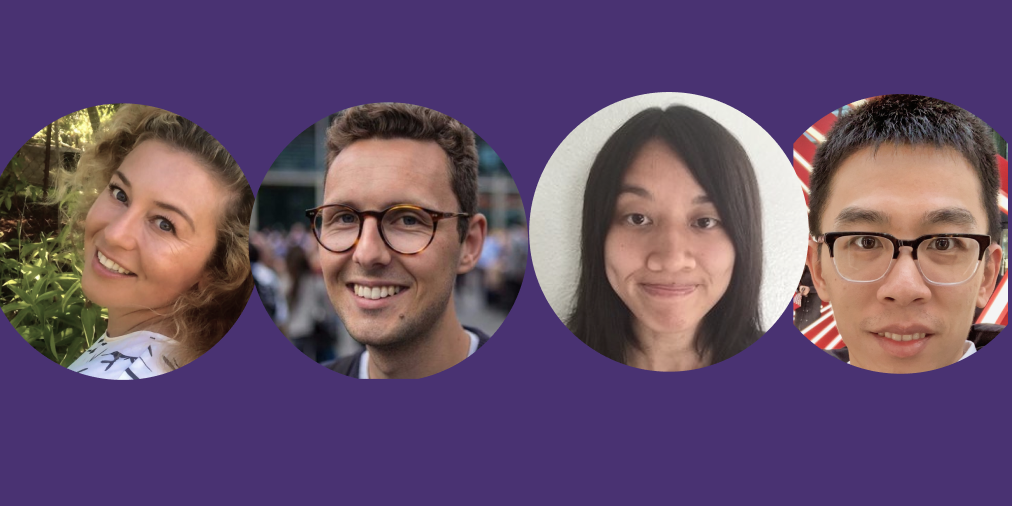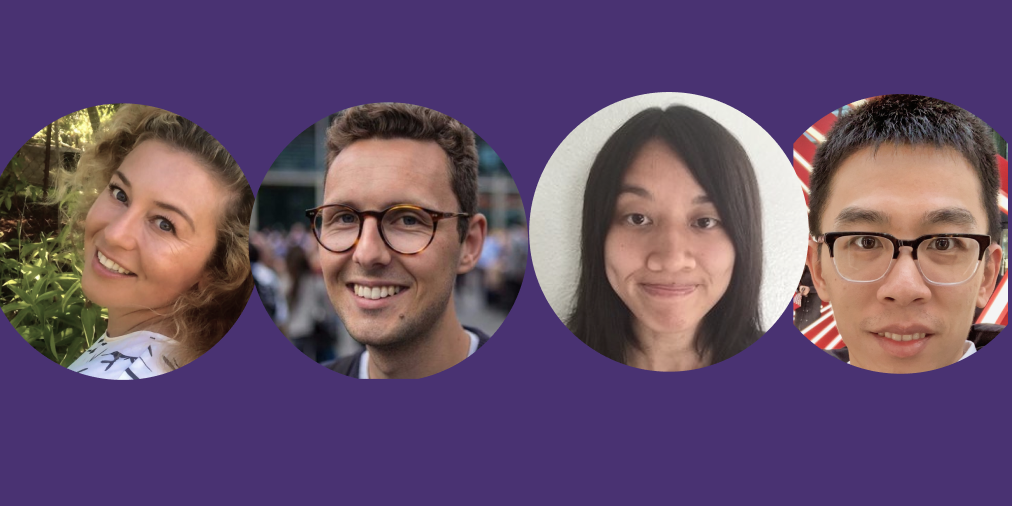 This week we welcomed some new folks to the team, bringing our total up to nine Parabolians (Parabolites? P9s.) Our small team has doubled this year. Since bringing on Aviva and Grayson in Q1, we can now also count Bruce, Tiffany, Gareth, and Shawnee among our crew.
In their own words, here's why they've joined our ranks:
I'm most excited to work on a product with so much thought and collected wisdom behind it. Looking forward to shipping features to transform people's relationship with work and make Parabol even awesome-er. – Tiffany
When I first discovered Parabol, I was really impressed by how fun, efficient, and task-oriented meetings became. I hopped on board because I want to help more teams discover this powerful tool and make their working lives better. This is the future of work and I'm excited to be a part of it. – Gareth
Paul Graham once gave advice to startups by saying "live in the future, then build what's missing." I think by joining Parabol I'm already living in the future of work. We just need to work hard to build the missing parts and bring those back to the world. – Bruce
I'm excited to represent a product that brings so much joy to our customers. It's great to connect with people from around the world and hear their stories about how we've helped not just their efficiency but also their internal team cohesion. – Shawnee
Metrics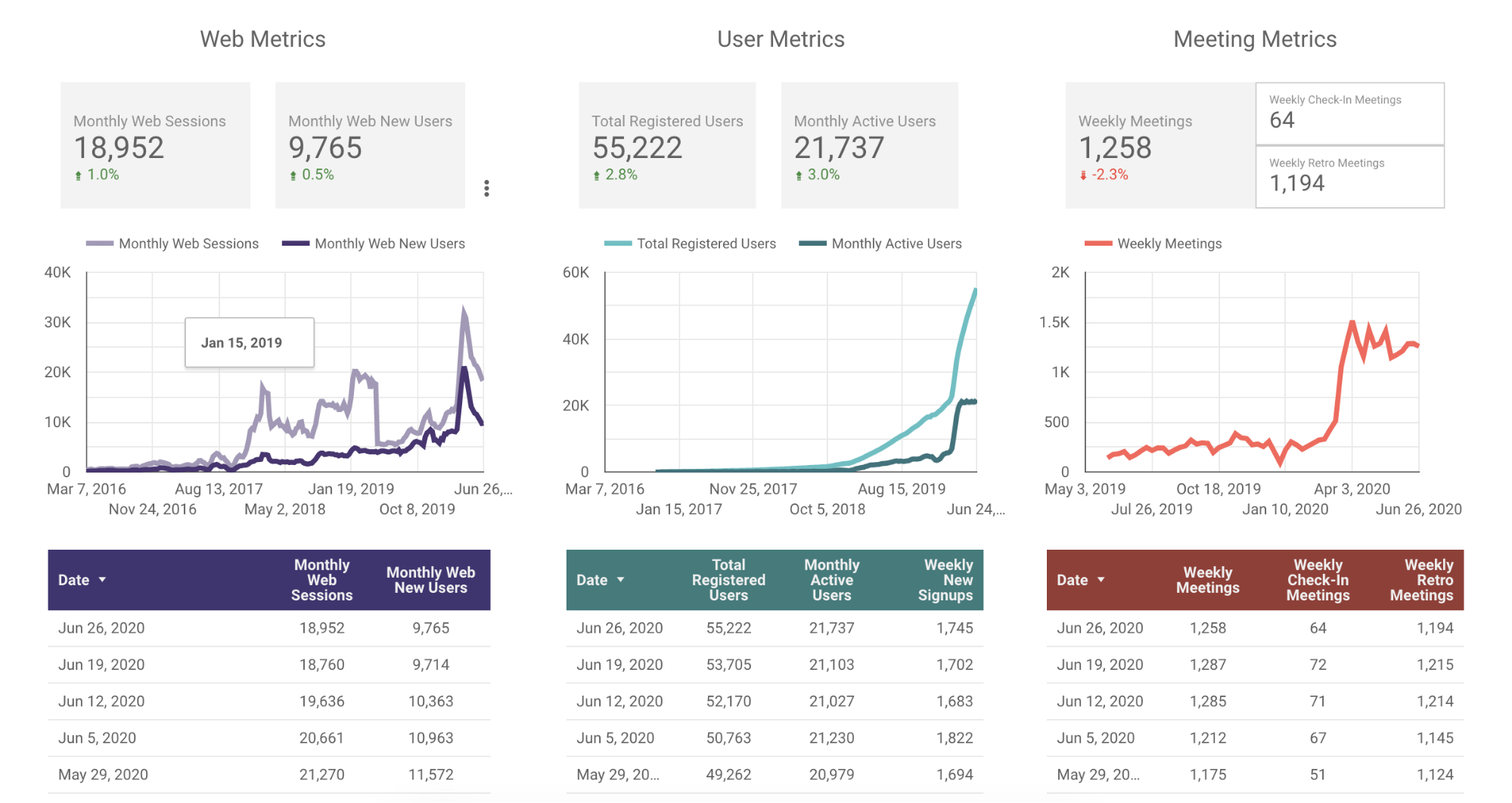 This was the first-week website traffic has increased in 10 weeks. When we compare to before the health crisis began, traffic is up nearly 40%—which is a remarkable testament to how different the marketplace is now, how ingenious our marketing efforts, or perhaps a dash of both. 🙂
There were also modest gains made in the number of registered and active users, while surprisingly, the number of meetings completed actually decreased.
This week we…
…shared the news about our latest improvements to Check-in meetings. While retrospectives are what we're known for, team check-ins are dear to our hearts. We're happy to bring pinned agenda items and discussion threads to them.
…improved some of our workflows in our CRM using newly imported data. Since we were able to link Parabol app data with our CRM we've been continually working to refine how we utilize it to improve efficiency on the Growth Team.
…conducted 10 user interviews around our new 'sprint poker' concept. We want to support agile teams across their entire sprint cycle, and this week we put some early concepts about our next steps in front of users.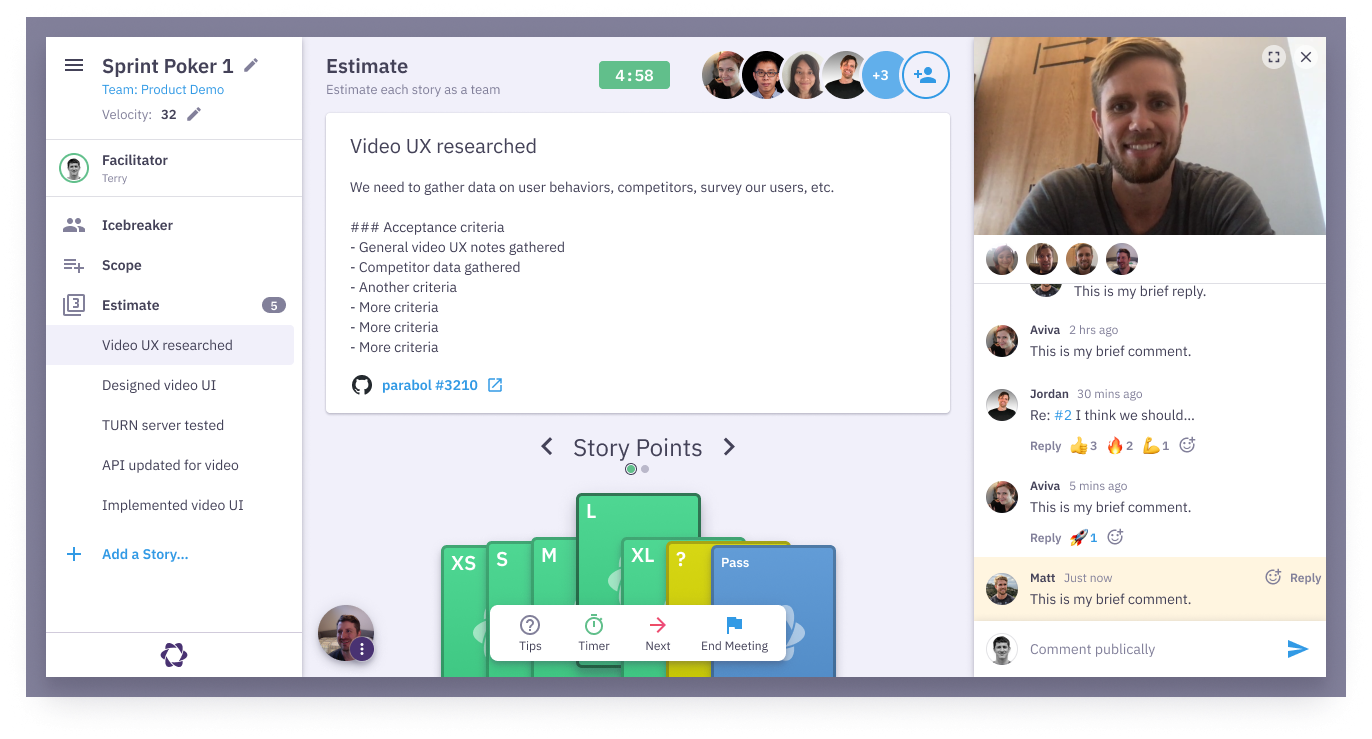 Next week we'll…
…begin analyzing the data from our user interviews for 'sprint poker'.
…take July 3rd off, in observance of the Independence Day Holiday.
…hold a special sprint planning meeting in preparation for breaking for our team's retreat – S.P.A. 15
---
Have feedback? See something that you like or something you think could be better? Leave a public response here, or write to us.
Join our Fully-Remote Global Team
Help us create a world where every meeting is worth the time invested.