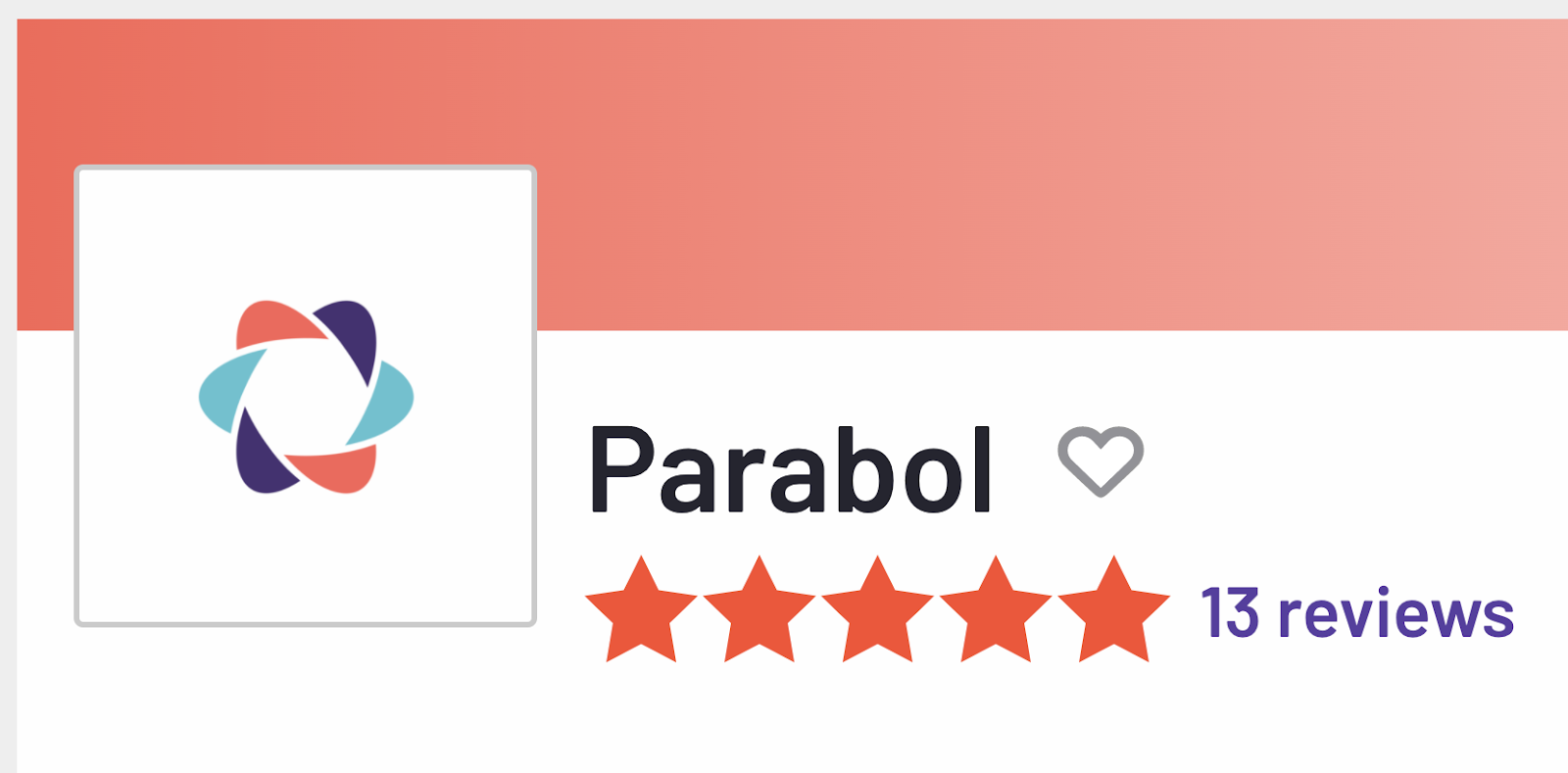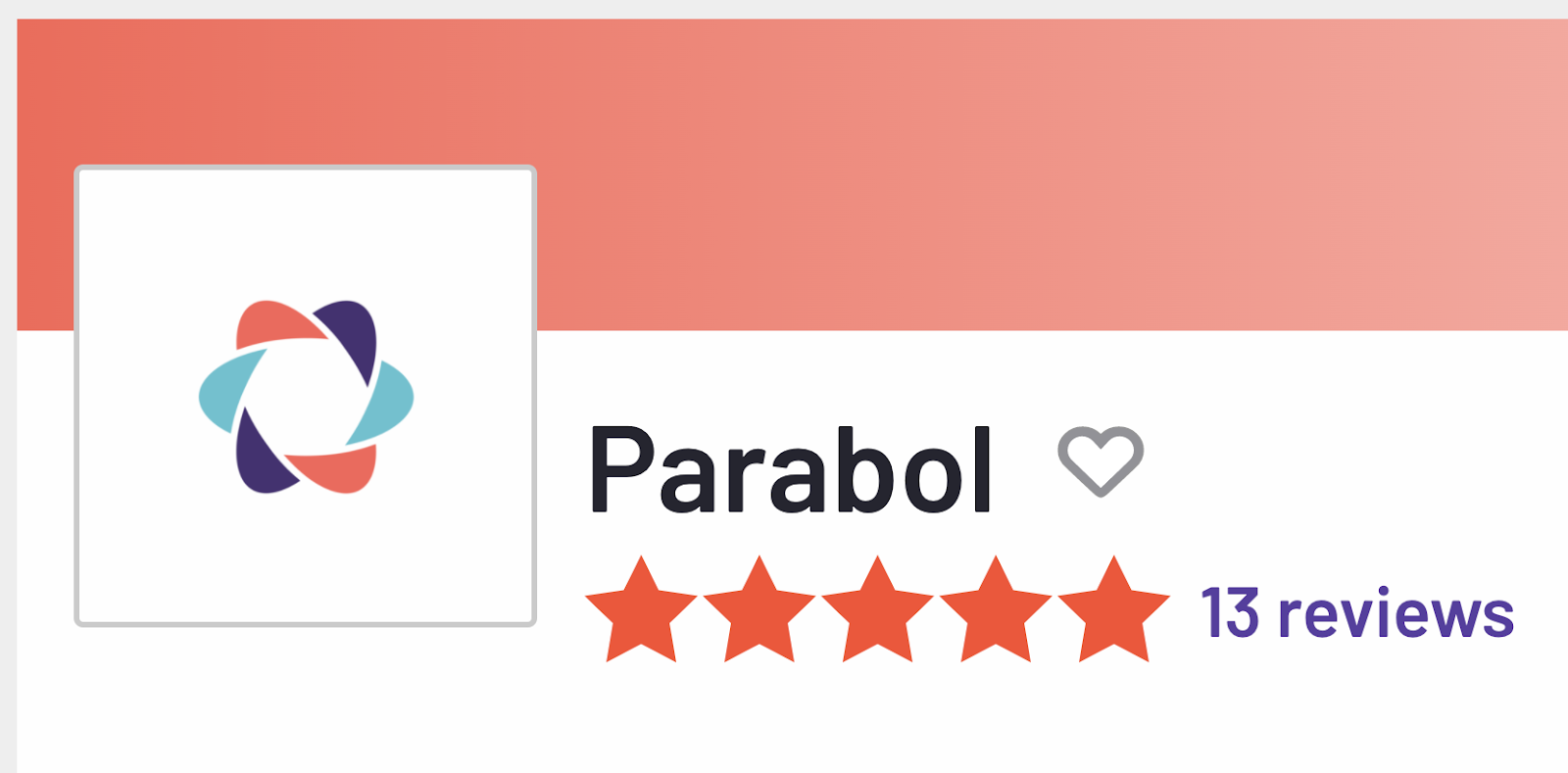 This week, we celebrated receiving more than ten 5-star reviews on an independent review site.
Mostly gone are the days of big releases. When you're shipping new features to production continuously, it's difficult to remember to take a pause as a team and celebrate.
We keep a keen eye on all of the ways our customers provide us feedback. When we saw reviews showing up on our Parabol's G2 Crowd profile, we paid close attention to what people were writing. After years of shaping and crafting Parabol, it's hard to describe how wonderful it is to see people express how much they value what it is we've made.
Here are a couple of headlines people have contributed:
Metrics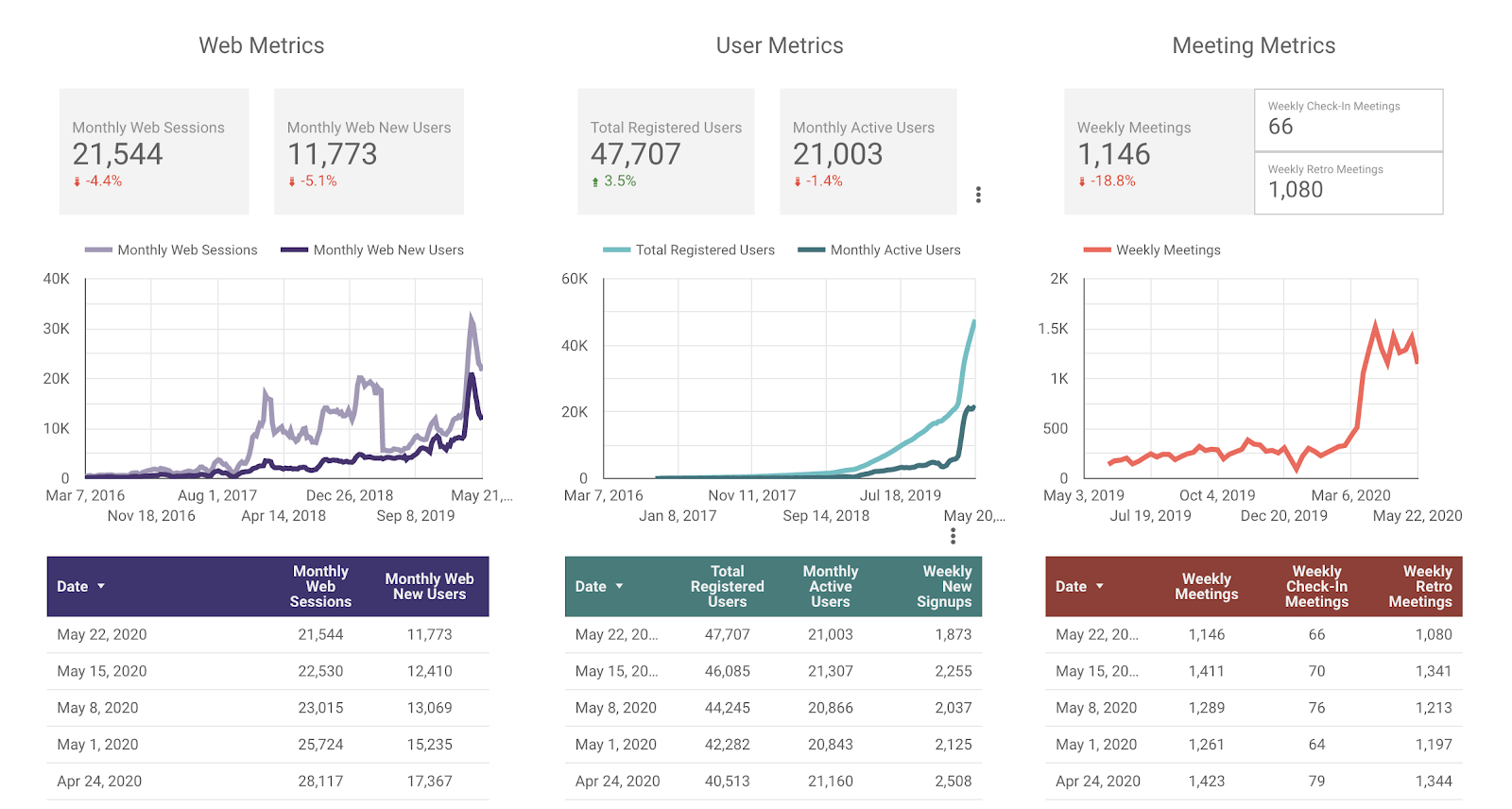 This week we observed increased slowing in our growth as some parts of the world gradually ease work-from-home restrictions. Retention rates for the "COVID cohort" users appear to be around 55%.
This week we…
… hired a new marketer to join our Growth team! We're excited to expand our team and increase our capacity to serve and help teams trying remote work. More details to come in the following weeks about our latest team member. All-in-all, our team has expanded by 60% in the last two weeks (3 people)!
…put the finishing touches on a new set of illustrations! We're working on building a richer set of assets to tell our story, and a set of illustrations showing our check-in meeting features is the next bit of work on this.
…shipped Parabol 5.8! This includes a new feature to color-code retrospective prompts, building on work from a Batting Practice with a developer candidate. Doing real work together is one of the things that makes our remote hiring process truly work. In this release, we also renamed 'social check-in' to 'icebreaker,' to apply a more commonly used term.
…began laying the foundation for collecting, and eventually exposing, how Parabol is used across a company.
Next week we'll…
---
Have feedback? See something that you like or something you think could be better? Leave a public response here, or write to us.
Join our Fully-Remote Global Team
Help us create a world where every meeting is worth the time invested.