#339 – Working Through the SVB Banking Crisis
Friday Ship #339 | March 17th, 2023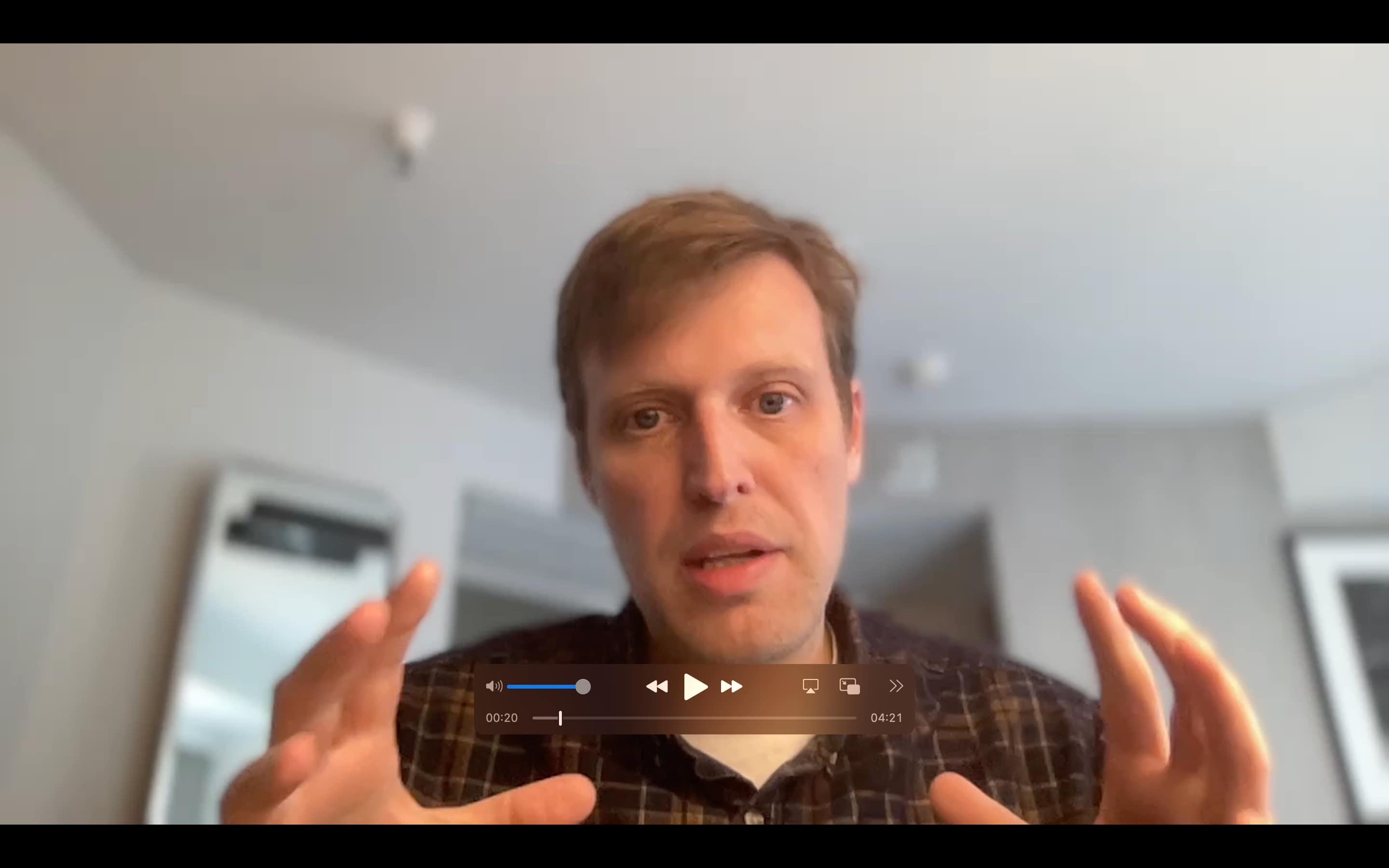 This week, we recovered from the shock of nearly losing most of our assets in the SVB bank crisis.
Jason Spinell at the Slack Fund—early investors in Parabol—was the first person I called when news spread that the FDIC had halted operations at Silicon Valley Bank the morning of Friday, March 10th. I had no idea what to say to Jason. At that point, Jason probably didn't know what to say to me. You never forget who picks up the phone in a crisis. Picking up the phone was enough.
"Customers with accounts in excess of $250,000 should contact the FDIC" was all I could think about. $250,000. How were we going to make good on our next payroll commitment to 30 people with just $250,000? Had we just lost nearly all our assets?
The day before, we had a good inkling there was going to be a run on our bank. I happened to be at an event in San Francisco hosted by our investors SV Angel, seated in a theater in SOMA. Brian Chesky, Ron Conway, Jony Ive, Laurene Powell Jobs had just come off the stage. I was seated near the front and I didn't want to lose my seat, President Barack Obama was coming up later that afternoon. "Do you have money in SVB?" was a topic to break the ice with folks I was seated near. "Get your money out" was the common refrain.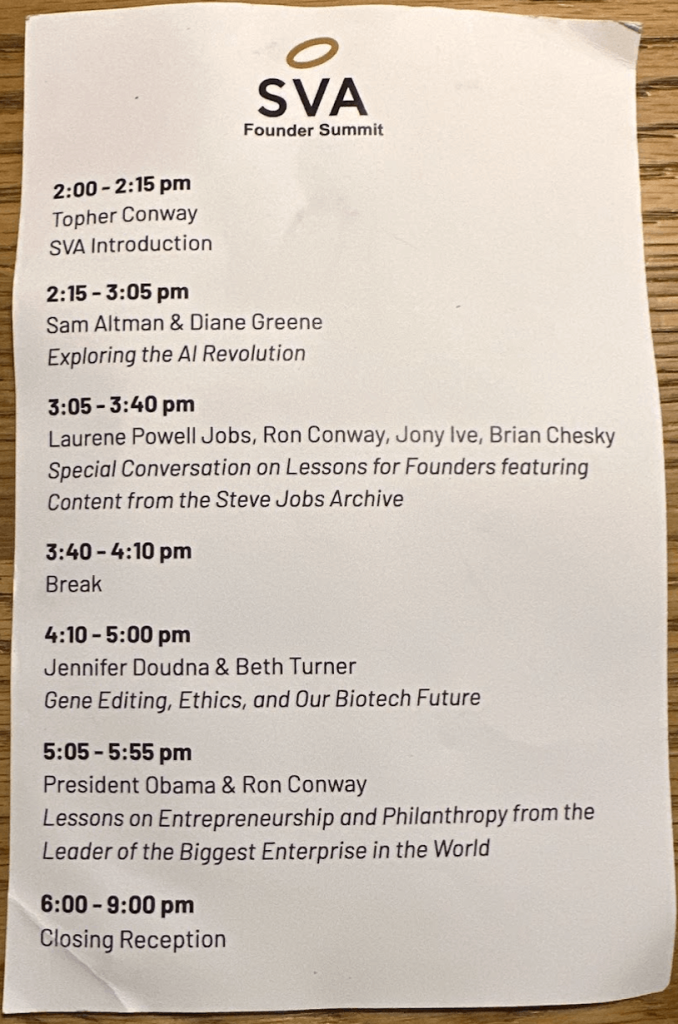 All the eggs in one basket
In 2020, Parabol had begun to do significant business with the US Federal Government. Relative to our average contract size, our federal contracts are larger and it takes longer for us to collect all the receipts. To smooth our cashflow, SVB provided us a debt line secured with warrants common in the startup industry known as "venture debt." To have access to this debt line, SVB required we keep almost all of our capital in their bank.
From the seat of the theater on Thursday and working with our Head of Operations, Kendra Dixon, I tried in vain to secure our money. First, we tried to move a portion into a cash sweep account secured at other banks. Failing this, we tried wiring the funds out. Neither move was executed. On Friday when the bank was halted by the FDIC, it was possible we had lost everything in excess of the $250,000 insured by the government.
Act, communicate and work the situation
Crises are inherently chaotic. The best you can ever do is act quickly and communicate with the folks around you so they can help. I'm lucky enough to have been through a few business crises in my lifetime. The leaders I wanted to emulate over-communicate, so that's what I tried to do.
Friday morning, when a suspected a run on the bank was happening, this was the first video I sent out:
Less than 90 minutes later, the news came in that SVB's assets had been frozen by the FDIC and, at worst, we'd only be able to recover $250,000 of our original millions on an indeterminate timeline. Here was how I communicated that unpleasant news:
I rescheduled my flight back home. I asked our investors at CRV if I could use a desk at their office. I sent an email to all of Parabol's investors informing them of our exposure and plan to raise short-term debt to make payroll. I spoke with our major investors and communicated our capital needs. Every few hours I communicated with Parabol's team to give them updates on the developing situation.
Reactions
Moments of intense change and stress are often revealing of character. I've never been more proud of our team. People showed up for each other—one member of our organization formed a group for people who wanted to share their feelings and how they would be affected if Parabol were unable to make payroll. Colleagues sent me private messages of well wishing, emphasizing that I and our Head of Operations were going to have a lot of work in front of us. Others offered to defer their payroll for weeks or months, if necessary to keep the company going. People want to fight to preserve what we are creating together.
A bridge to the other side
Over the weekend, our major investors had put together a plan to buoy our business with short-term debt until the situation with SVB resolved itself. It was a tremendous weight off of our shoulders. Even more so for our dozens of employees who no longer would need to wonder how to fulfill their own financial obligations.
By Sunday evening, the government announced they would increase their guarantee to cover all deposit funds. On Monday we regained access to our funds. We even regained access to our line of venture debt. The nightmare was over. We had made it to the other side.
Waves on the ocean
Once on a flight to India we were caught in intense turbulence over the Zagros Mountains in Iran. The captain was barking orders to tighten restraints. Passengers were screaming and vomiting. I was seated near my boss, the CEO of a public company. Next to him was his assistant. As passengers belongings bounced and tumbled in the cabin, I'll never forget his calm reassurance to his assistant. "Don't worry," he said, "it's just like waves on the ocean."
The events of last week have put me back in touch with how we have so little control over our ultimate fate. Our relationships and how we show up for each other matter most. I'm hopeful that we'll have the privilege of looking back on this week with the feeling it was nothing more than turbulence, and we'll remember how those bumps brought us closer together.
Metrics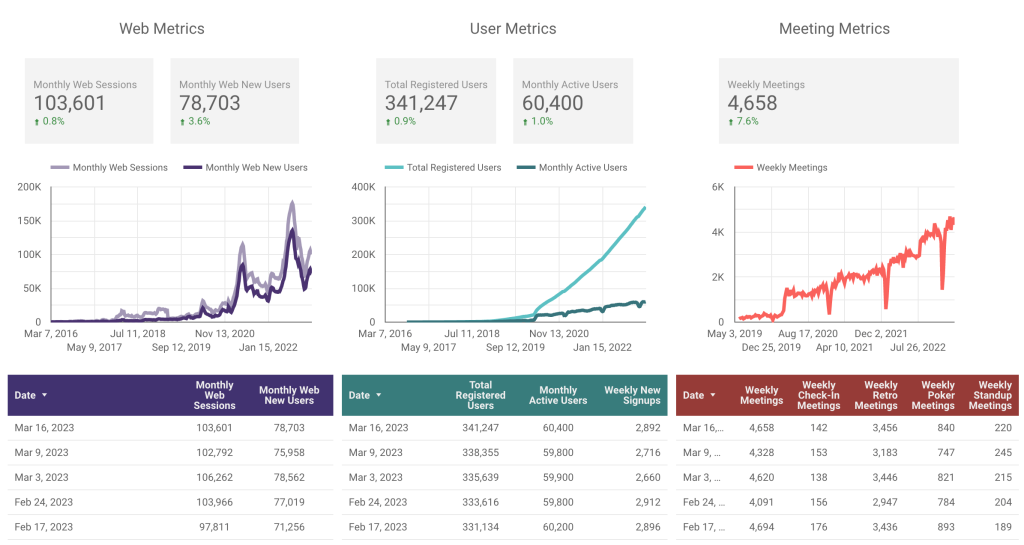 Strong growth in our metrics this week. Particularly worth noting are the rises in top-of-funnel web site new users and retrospective and sprint poker meetings ran.
This week we…
…teams self organized to audit expenses and cut a few superfluous costs. A silver lining to the past week's crisis was a bit of "Spring Cleaning" removing unused development infrastructure and spend on tools.
…shipped a new version of Parabol to production. One change to highlight: users no longer need to manually save draft responses in Stand-Up activities, we'll automatically save them.
Next week we'll…
…the Product team and its collaborators will gather in Lisbon, Portugal for a team retreat. We'll have a full report when we get back!
---
Have feedback? See something that you like or something you think could be better? Please write to us.
Join our Fully-Remote Global Team
Help us create a world where every meeting is worth the time invested.