A Game of Telephone
Friday Ship #325 | November 18th, 2022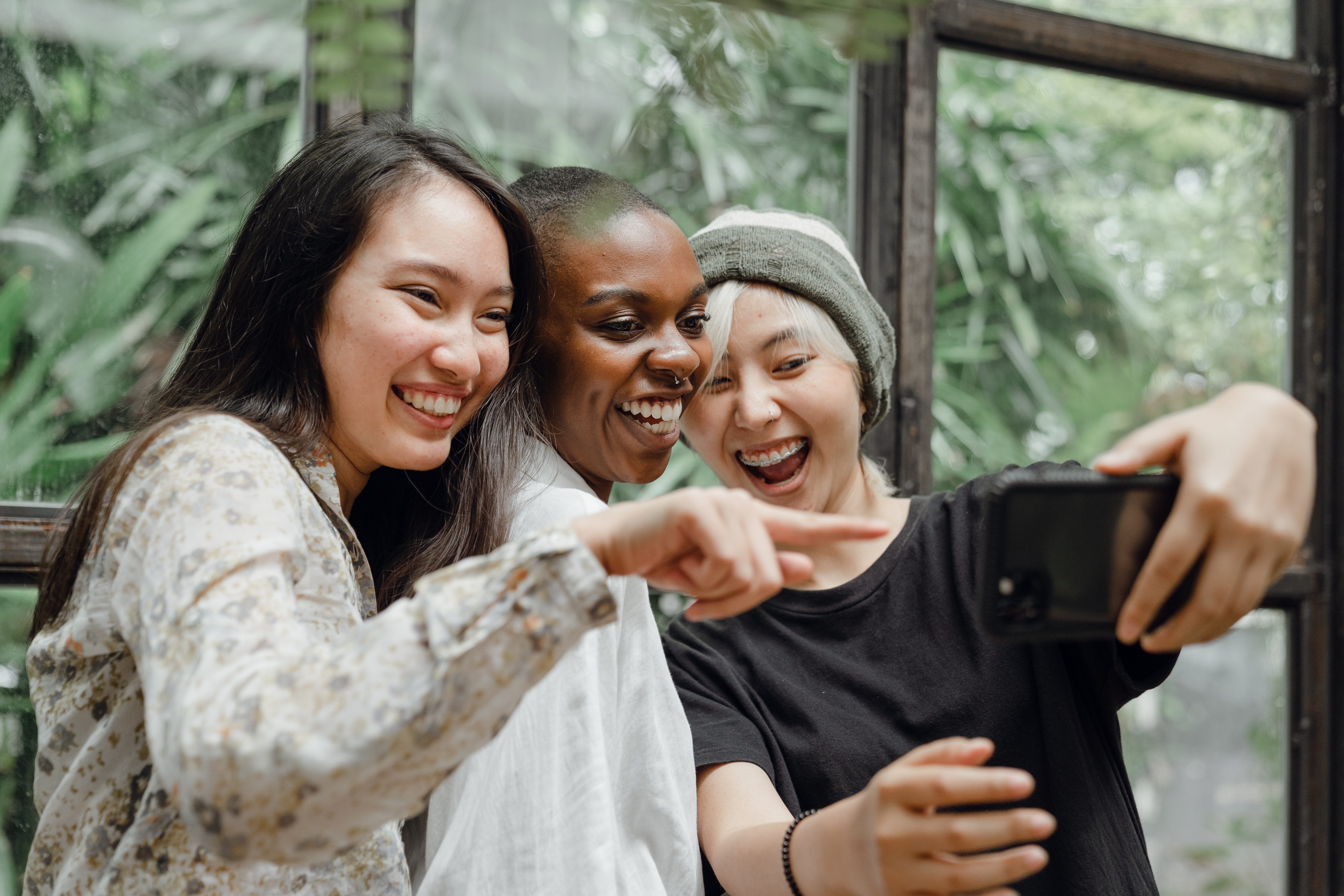 I'm a firm believer in remote work.
It saves commuting time, makes it easier to achieve a life-work balance, and, most importantly, allows you to work in your pajamas. 
But remote work is also not without disadvantages. The main one is that it makes it harder to bond with your co-workers. Team building can be a challenge. When you're not talking about the latest episode of Andor in the elevator or discussing your weekend plans by the coffee maker, how do you make sure that you still make connections with your teammates?
At Parabol we have several answers to that question. We've talked in the past about our tradition of celebrating fika, having donut chats, or taking part in retreats. But since October, we've found yet another way to do team building.
Team Building with our Monthly Social
The idea behind our Monthly Socials is simple: we get together and play a game. This is a great opportunity to get to know each other outside of a working environment. In October, we played a virtual game of Taboo courtesy of Confetti.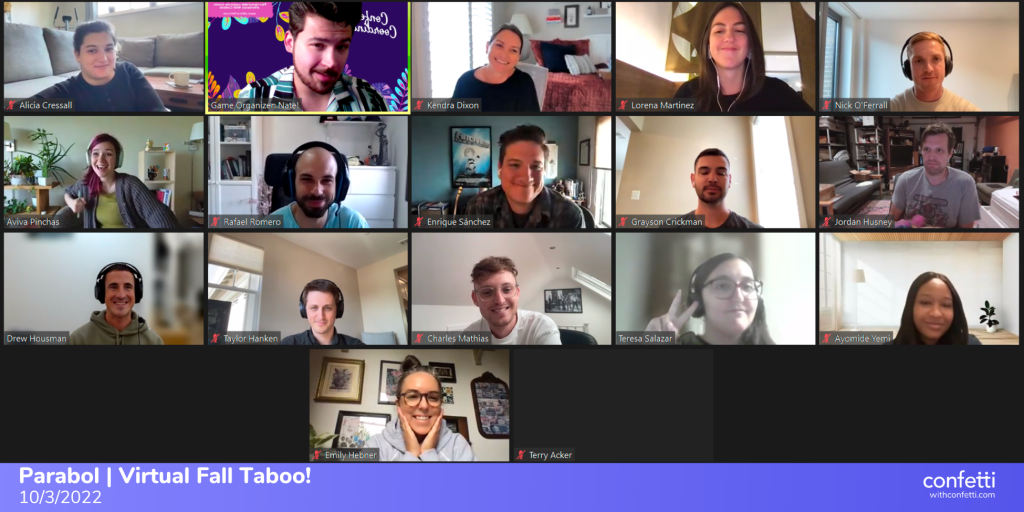 As far as team building goes, it was a resounding success, so we decided to repeat the experience in November, this time playing Gartic Phone. For the uninitiated, Gartic Phone is like a game of Telephone and Pictionary in one.
The best part of this game it's that the worse you draw, the more fun it becomes, as people scramble to figure out what a bunch of stick figures and colorful shapes are supposed to represent.
We had a lot of fun playing Gartic Phone. Thanks to it, we discovered that our CEO Jordan is pretty handy with the Paint Bucket tool, or that Taylor, our Data Architect, has a very shall we say… peculiar drawing style.
All in all, we had a blast, and I'm dying to see what December's Social will bring!
Metrics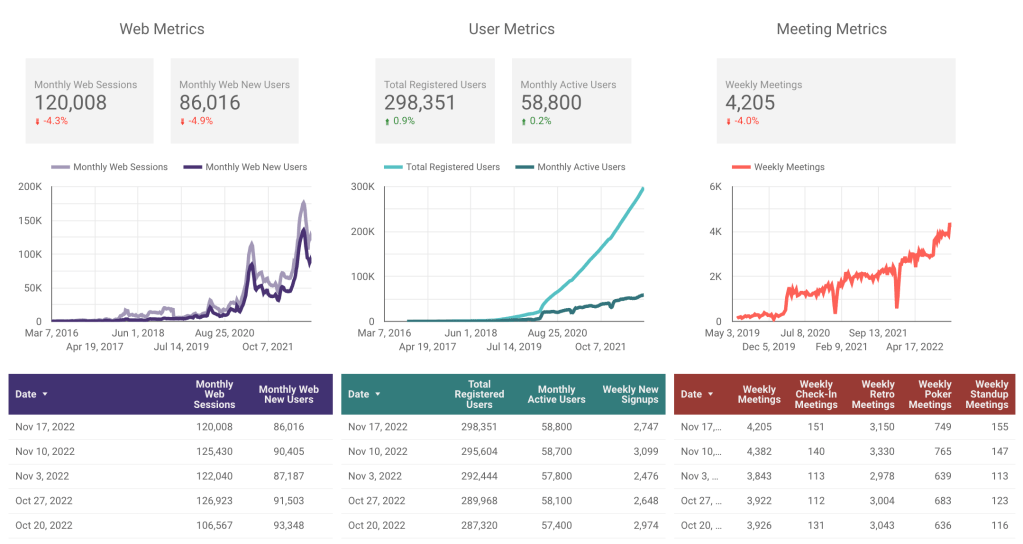 We're seeing a bump in our user metrics, but a decline in monthly web sessions and weekly meetings.
This week we…
…moved forward with Terraform's stack and module.
…attended FounderCon and had meetings with several VCs.
Next week we'll…
…publish a job ad for a Full Stack Developer position.
…welcome a new Inside Sales Representative to the team.
---
Have feedback? See something that you like or something you think could be better? Please write to us.
Join our Fully-Remote Global Team
Help us create a world where every meeting is worth the time invested.