The Icebox
Friday Ship #323 | November 4th, 2022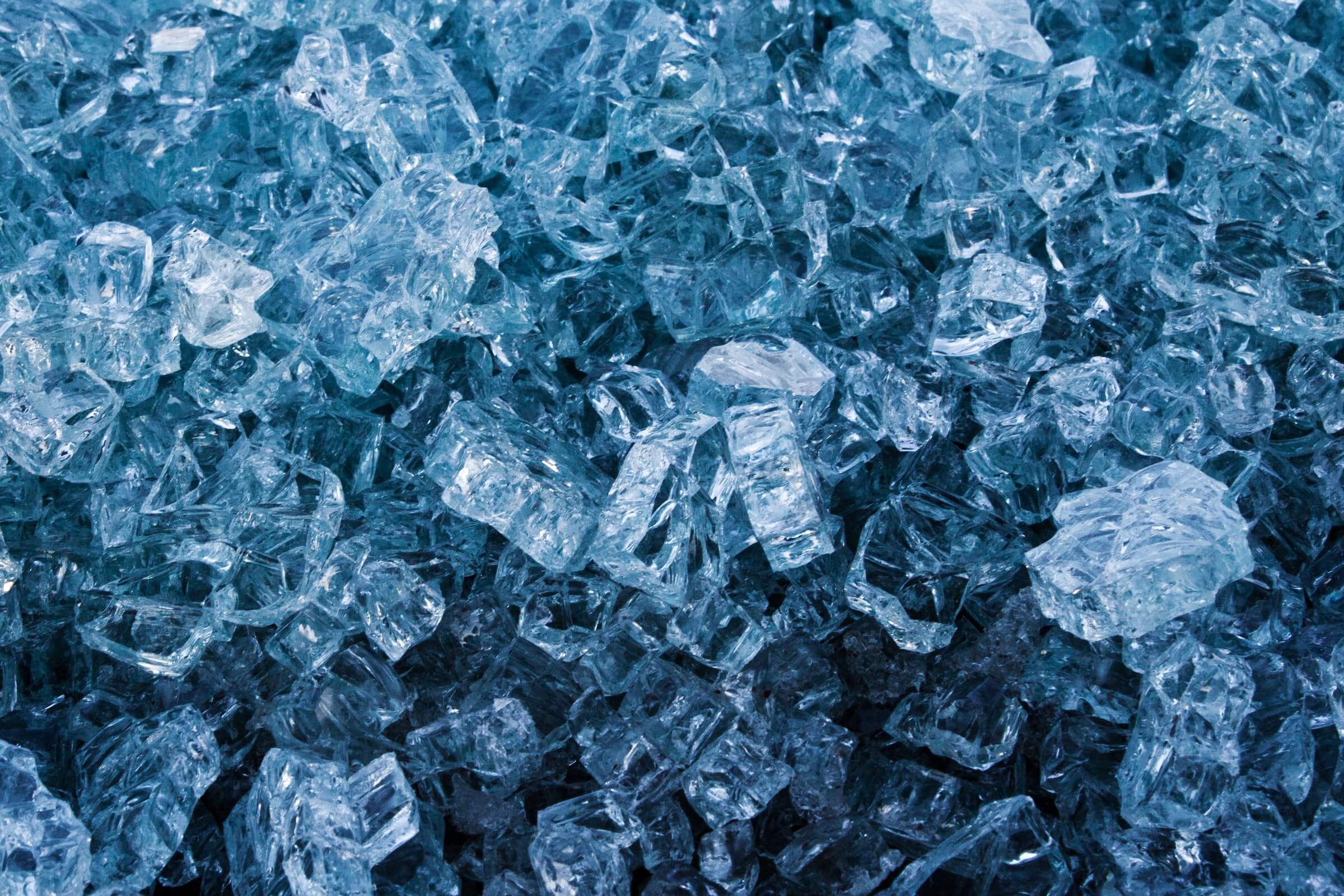 This week we examined our product backlog's icebox, and look all the things we've chosen not to do.
A few years ago I made the observation that all creative people are capable of making a list of ideas longer than their ability to execute. Parabol isn't an exception. Our Issue backlog is longer and will likely always be longer than we'll ever have the capacity to build. As we hire more smart people, they come up with even more new ideas to add to the backlog. If the list isn't pruned it becomes problematic:
The longer the list of things you could do grows, the more difficult it becomes to weigh the relative importance of what to do next
In 2017 we introduced a formal process for making sure our backlog didn't grow unbounded: every two weeks we review all the backlog items that have not had any activity and decide if the item should be closed and placed into the 'icebox' or re-prioritized to be executed sooner. The iceboxing process acts as the ultimate moment to decide if we're not prioritizing something that deserves attention, or if we can let it go.
Our backlog's Icebox over time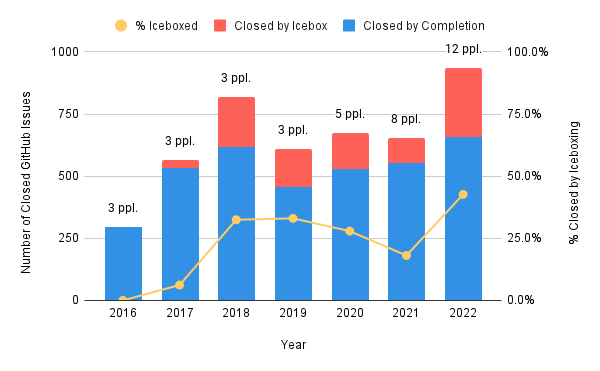 As Parabol's Product Manager, I was curious to see if the way we'd been treating the backlog's icebox had changed over the years—especially as our development team expanded from its original 3 members to its current size of 12.
What's it mean?
When our team was smallest, over time we became less likely to add items that we'd end up iceboxing. As the team has grown, more items are ending up in the 'deep freeze.' This year several large, well-thought out features were placed into the icebox. This could mean that we're light on development capacity, or we're designing off strategy (as what we design isn't getting prioritized), or that we're over-spec'ing what to build first when we have a novel design. Probably, it's some combination of the 3. Certainly this analysis will make good fodder for a future team retrospective 😉
Metrics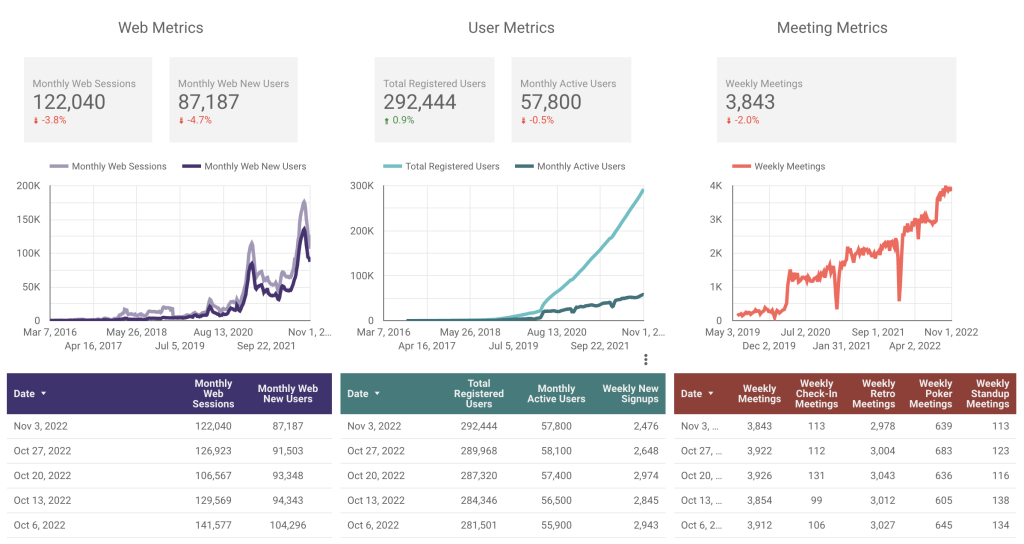 We saw a small drop in top-of-funnel traffic this week and platform activity. One curious thing not represented in these graphs however is user frequency has been up week-over-week rather sharply. Our ratio of MAU to WAU has never been higher. That's encouraging to see!
This week we…
…analyzed our talent pipeline stats for October and learned that out of a total of 535 people we sourced, 47.87% were women or nonbinary. Maintaining a diverse pipeline is a critical component to maintaining and encouraging inceasing diversity at our organization
…welcomed Bobby Mack as Parabol's new Director of Public Sector. No doubt we'll write more about Bobby in the future. His focus will be helping develop Parabol's government-facing business, beginning with the U.S. Federal Government
…were notified Parabol won a $75,000 SBIR Phase I Air Force grant. This award will be used to discover how we can further serve the U.S. Air Force
Next week we'll…
…brace for election day in the U.S. 😬
---
Have feedback? See something that you like or something you think could be better? Please write to us.
Join our Fully-Remote Global Team
Help us create a world where every meeting is worth the time invested.