#305 – Fixing a Leaky Bucket
July 1, 2022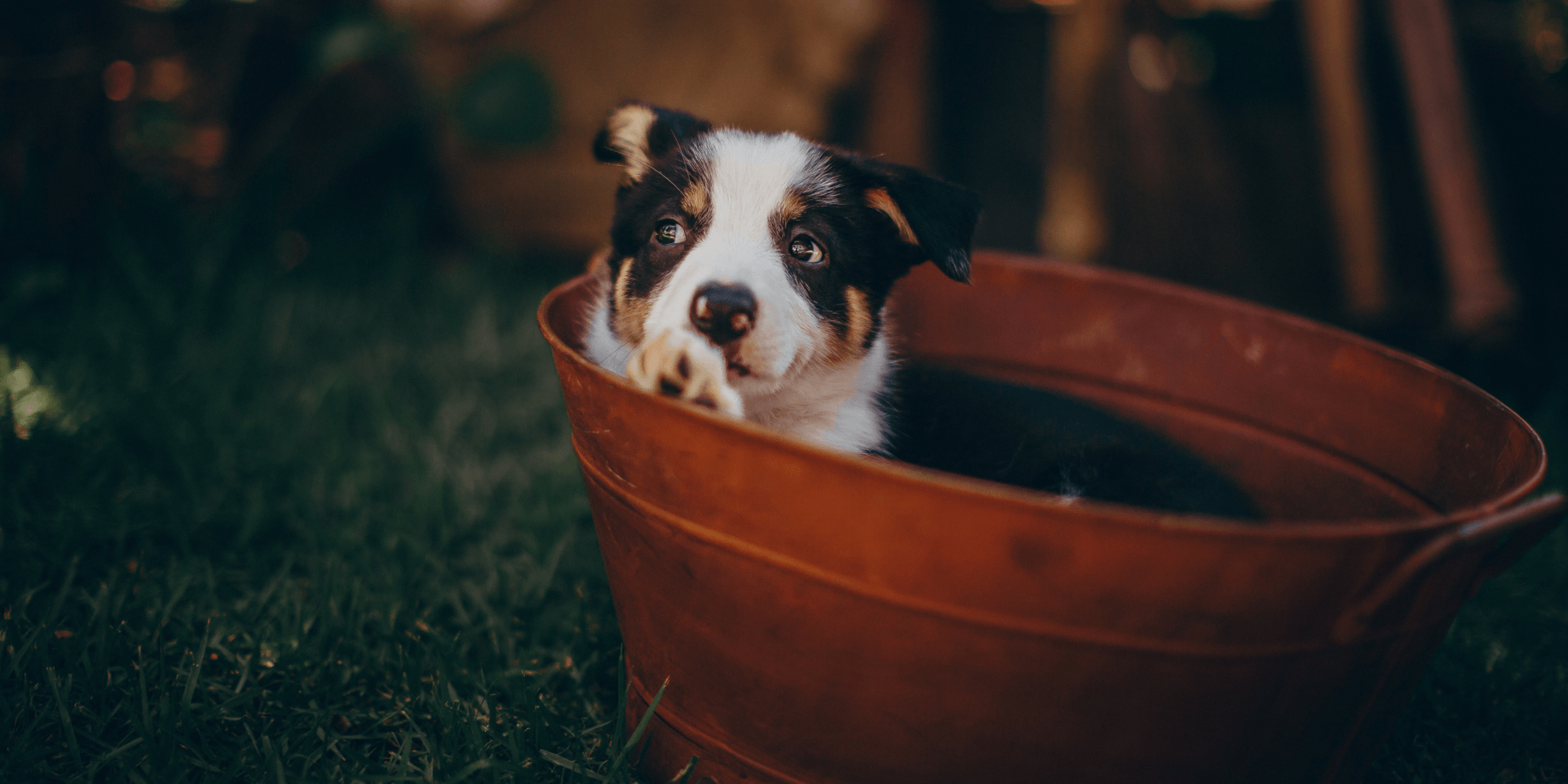 This week we are nearly halfway through a trimester with a priority of fixing a leaky bucket. We noticed that while our signups are strong, there is a significant number of new users who do not become active users. They try Parabol and, for some reason, leave.
At the beginning of the trimester we formed a squad to study this issue and fix the leak of users. If you were to look only at the metrics now, it would seem like we're doing a pretty poor job of it. Here's why I think that's ok:
We're learning to experiment better
A common topic at Parabol is figuring out how we can work more quickly and ship faster. As we experiment to learn about new users, we have been shipping small experiments quickly, and strengthening the experimentation muscle. We're also building the foundation to continue experimenting in the future, such as laying the groundwork for A/B testing.
As we experiment, we're learning which areas of the product will have the most impact in helping users understand Parabol. The radius of possibility will narrow and our solutions will get better in tandem.
We're learning about our users
As a company, we're currently collecting a massive amount of user feedback! It is so great to see all the user interviews and the insights they bring. We're talking to folks who have never used Parabol, those who have signed up but haven't run many meetings yet, and teams who have expressed interest in our new standups features.
In addition, we recently launched support chat in the product this week. We asked our users "if you could change one thing about Parabol, what would it be?" We're hearing about bugs as they happen and are receiving loads of fun ideas!
It will take time to see results
Our metric for user drop off is a lagging indicator. Right now a user is considered "inactive" if they don't log into Parabol for 30 days. Sometimes this conflicts with team cadences, particularly for teams who only use our retrospective meeting on a monthly basis. In order to take this into consideration, we won't have a true sense of user drop-off until ~45 days after signup / meeting attended.
I am confident that our persistence will eventually pay off. In the meantime, we are having fun inundating our product team with a lot of new user requests.
Metrics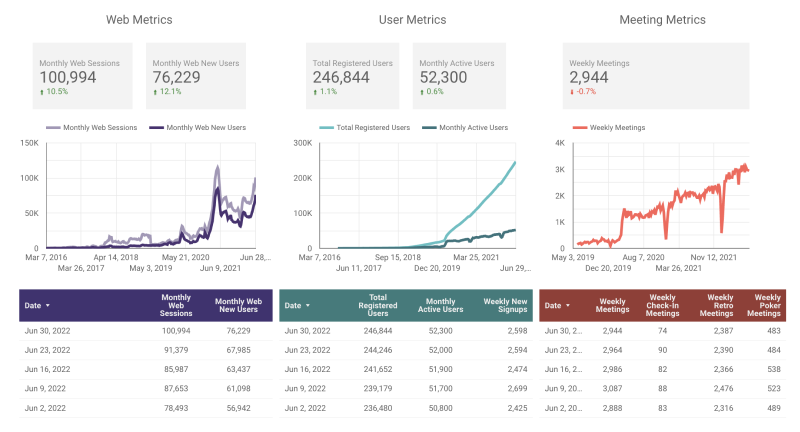 This week we continued to see gains in web traffic. Weekly meetings dipped slightly while monthly active users increased.
This week we…
…met the product team in Paros, Greece. Stay tuned for updates on their travels!
Next week we'll…
…meet the Growth team in Spain where we'll enjoy tapas and bonding time.
Have feedback? See something that you like or something you think could be better? Leave a public response here, or write to us.
Join our Fully-Remote Global Team
Help us create a world where every meeting is worth the time invested.