#304 – Feedback is a Gift
June 24, 2022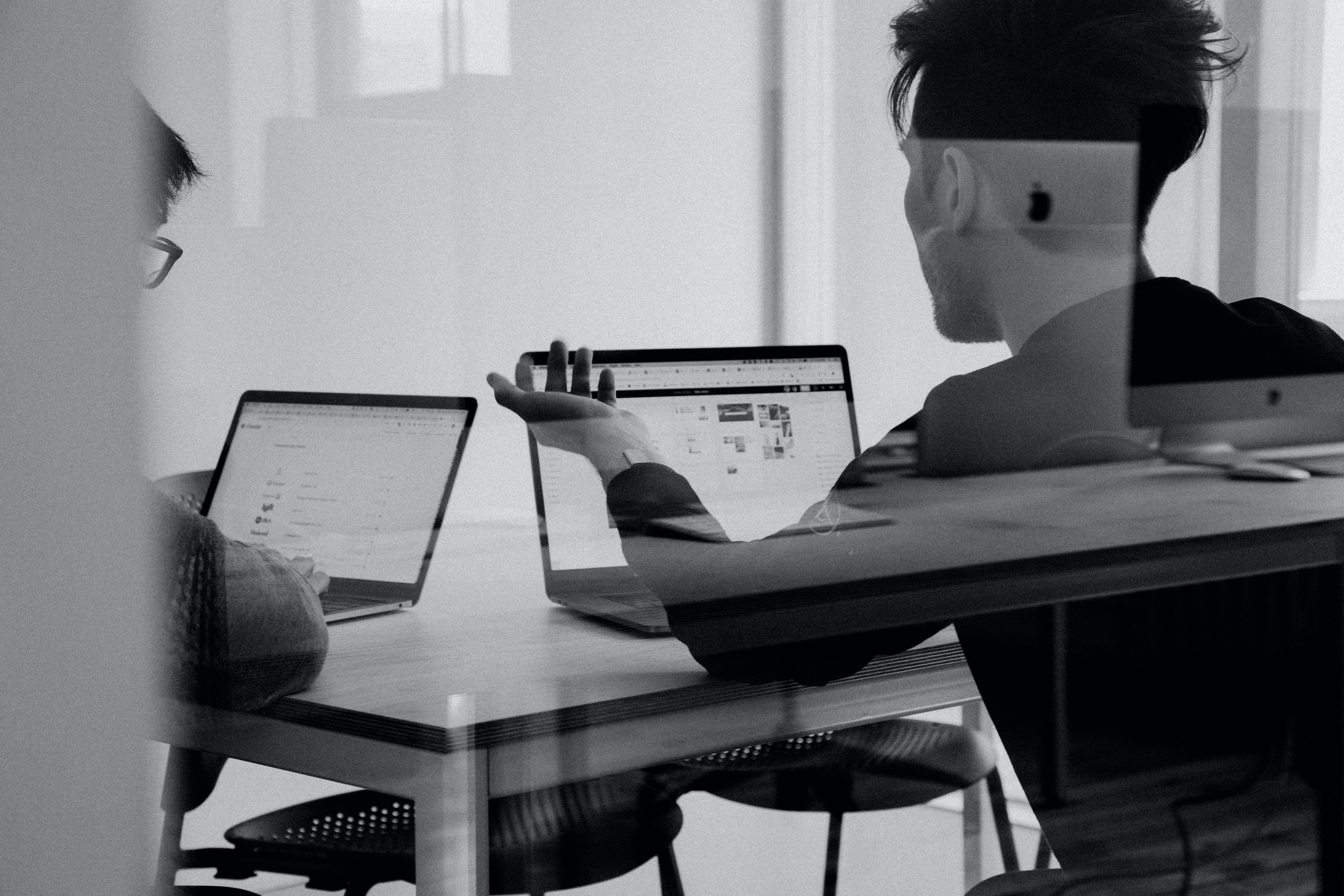 "Feedback is a Gift." It's a phrase I've heard many times throughout my career, often accompanied by a quick groan or eye-roll from the person on the receiving end of the cliche.
Over my years as both a manager and individual contributor, I've found myself torn on the topic of formal feedback. Without quality feedback, how can I grow to be the best version of myself? At the same time, why does it feel like so many formal feedback sessions get everything so wrong?
After joining the Parabol team near the end of 2021, I'm going through my first feedback cycle this month and the process has been a breath of fresh air:
The feedback process is separate from leveling discussions
We have a separate process governed for promotion and role changes, which helps keep feedback discussions focused on personal and professional growth. It's a lot easier to accept constructive criticism when you don't feel like your entire career is on the line.
The team member receiving feedback drives the process
As the reviewee, I pick who I'd like to elicit feedback from and what prompts I'd like to give to my reviewers. Once they're selected, getting feedback is as easy as setting up a Parabol Retrospective meeting with my chosen prompts and asking others to contribute asynchronously!
I'm encouraged (but not required!) to create a personal growth plan
It's a testament to our transparent culture that many team members will record a video reviewing their feedback and growth plans, and share publicly with the whole Parabol team on Slack. This provides a level of accountability for those who want it, without the overhead and pressure of a formal goal setting exercise.
I feel empowered by Parabol, and that helps me welcome the feedback I'm receiving with open arms. I need to take a step back from my everyday task list and make time for strategic thinking. I need to enable other teams to find their own answers, rather than drilling in for them. There's a million other little ways that I need to improve myself, and I've never been so excited to take up the torch and try.
Metrics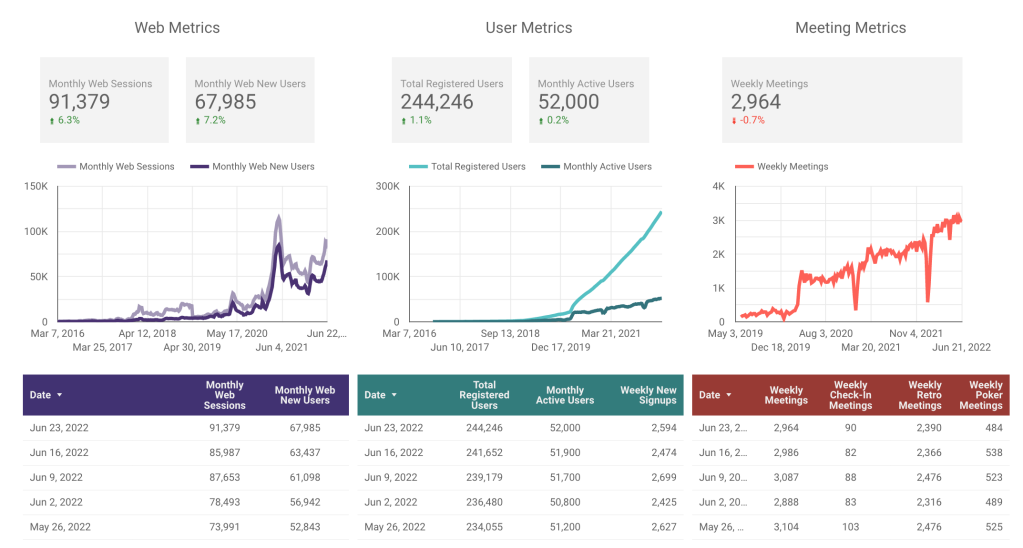 We saw a nice uptick in Monthly Web Sessions and Monthly Web New Users this week. We're also inching closer to the 250,000 Total Registered Users mark, and should reach it in a few weeks!
This week we…
…shipped Parabol v6.64.0 into production. Changes include the ability for billing leaders to export user information, the ability to run integration tests locally, the beginnings of in-product metrics, and a number of bug fixes.
…continued hiring efforts and interviewing. We're still looking for key roles including sales, developers, and designers.
…worked on some new voting buttons. We hope these will make it easier to manage your votes during your retrospective meetings!
Next week we'll…
…hold a Product team retreat in Greece! We're excited to spend some time together connecting and building out the future of Parabol.
Have feedback? See something that you like or something you think could be better? Leave a public response here, or write to us.
Join our Fully-Remote Global Team
Help us create a world where every meeting is worth the time invested.