#299 – Parabol Mixtape Competition
May 20, 2022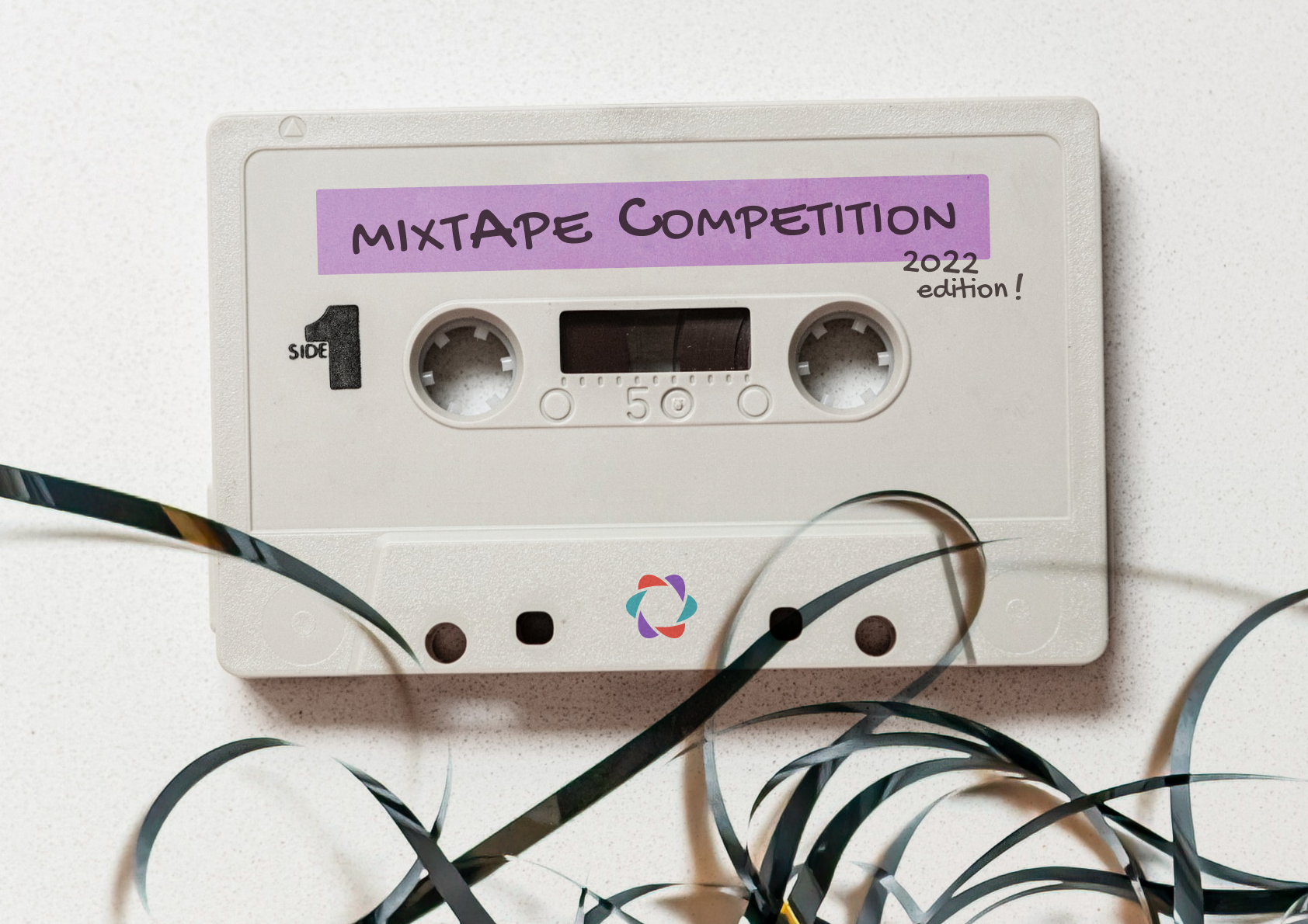 There are few things in life that can bring people together like music. No matter where you are from or what language you speak, there's no better medium to help us share stories and emotions across time, distance, cultures, and borders.
At Parabol, our fully distributed team is spread out across multiple time zones, cultures, and borders. We are located in Armenia, Canada, China, Colombia, Germany, Mexico, Poland, Russia, Spain, UK, and the USA. Some of us are currently separated by a distance of more than 7,000 miles/11,500 kilometers.
So what better way to help us feel closer to each other, and have some fun together, than with music?
In that spirit, earlier this month we held a contest where every team member had the opportunity to put together and share a playlist. The rules were simple:
Each playlist could have a maximum of 10 songs
Each playlist had to have a title
Participants had to remain anonymous
After all the anonymous submissions were collected, we shared them with the whole team and let everyone enjoy them for about 2 weeks.
Here are the playlists our team members submitted:
Having everyone comment on the playlists and try to guess who the authors were turned out to be so much fun, and it was hands down my favorite part of the whole contest.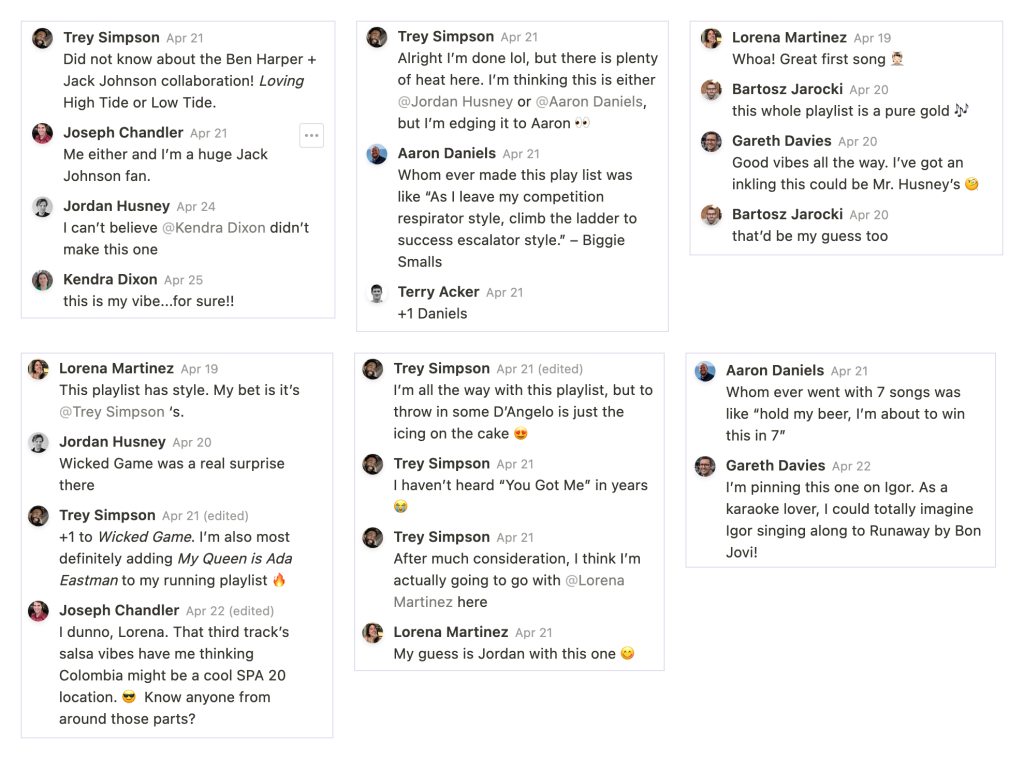 After the listening period ended, we shared a survey with all team members that included the following prompts:
Guess who the author of each playlist is
Which playlist had the most emotional impact on you?
Which playlist made you feel more energized?
Which playlist had the most coherent vibe or theme?
Which playlist had the most obscure or unknown song?
Which playlist made you discover a new favorite song?
And lastly, from most to least favorite, how would you rank the playlists?
Once the survey was closed, we recorded a Loom and shared the results with all the team. Surprisingly, only two team members were able to correctly guess who all the authors were. It was also until then that we found out that our Full Stack Developer Igor had sneaked an easter egg into his submission: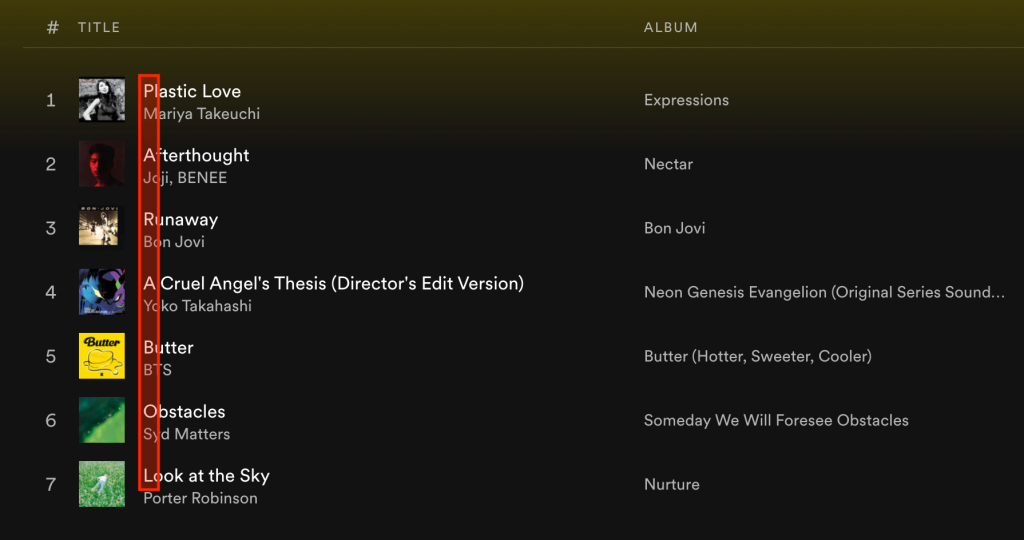 The first letters of the song titles on his playlist spelled the word PARABOL. Nice!
In good Parabol fashion, we also opened a retro board to collect anonymous feedback on the contest. It was great to hear that the team enjoyed the activity:
I learned a lot about my teammates through the music they listened to. This was already happening in the music channel, but having to put the thought into guessing really took it to the next level. You had to get into their heads!
I learned that our organization has rather eclectic (and dare I say) good musical tastes.
I discovered many new songs and also learned a lot about everyone else through their tastes.
We also received some great ideas on how to make it better next time, like doing
a reveal summary from each person that talks about their musical journey.
It is safe to say that this activity will now become a company tradition, helping us come together as the team grows and we add more time zones, cultures, and borders to our team.
Metrics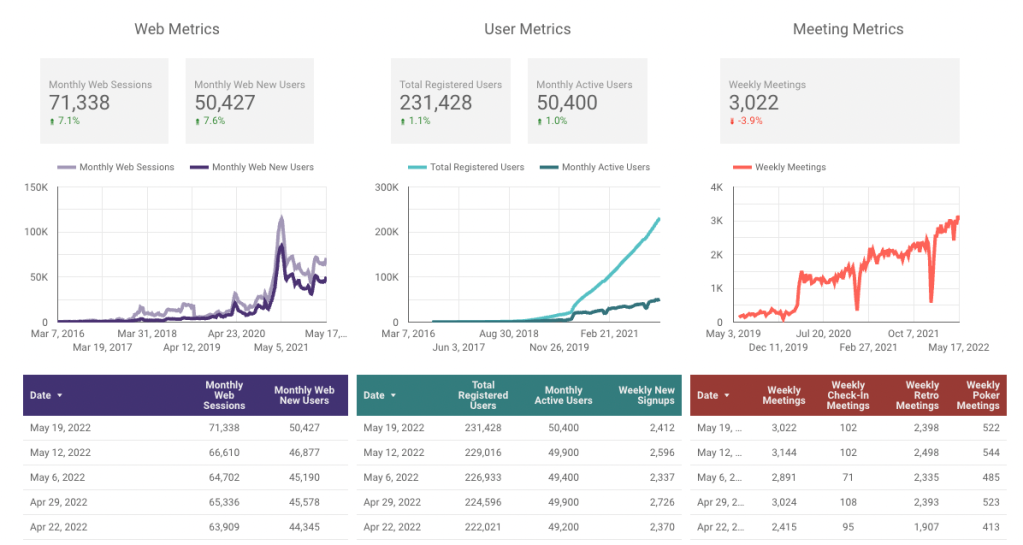 Our metrics continue strong this week, with a 7% increase in monthly web sessions and new users. We also saw slight upticks in the number of registered users and monthly active users.
This week we…
…started discussing high level goals for our next all company retreat. We will all be traveling to Dubrovnik, Croatia in September.
…worked on improvements to our Jira integration. Some of these involve adding pagination and reusing recent search queries in Sprint Poker meetings.
…continued to make consistent progress on the upcoming Standups feature!
Next week we'll…
…start forming squads around our strategic goals for the next trimester.
Join our Fully-Remote Global Team
Help us create a world where every meeting is worth the time invested.