#298 – Against "Good Vibes Only" Culture
May 13, 2022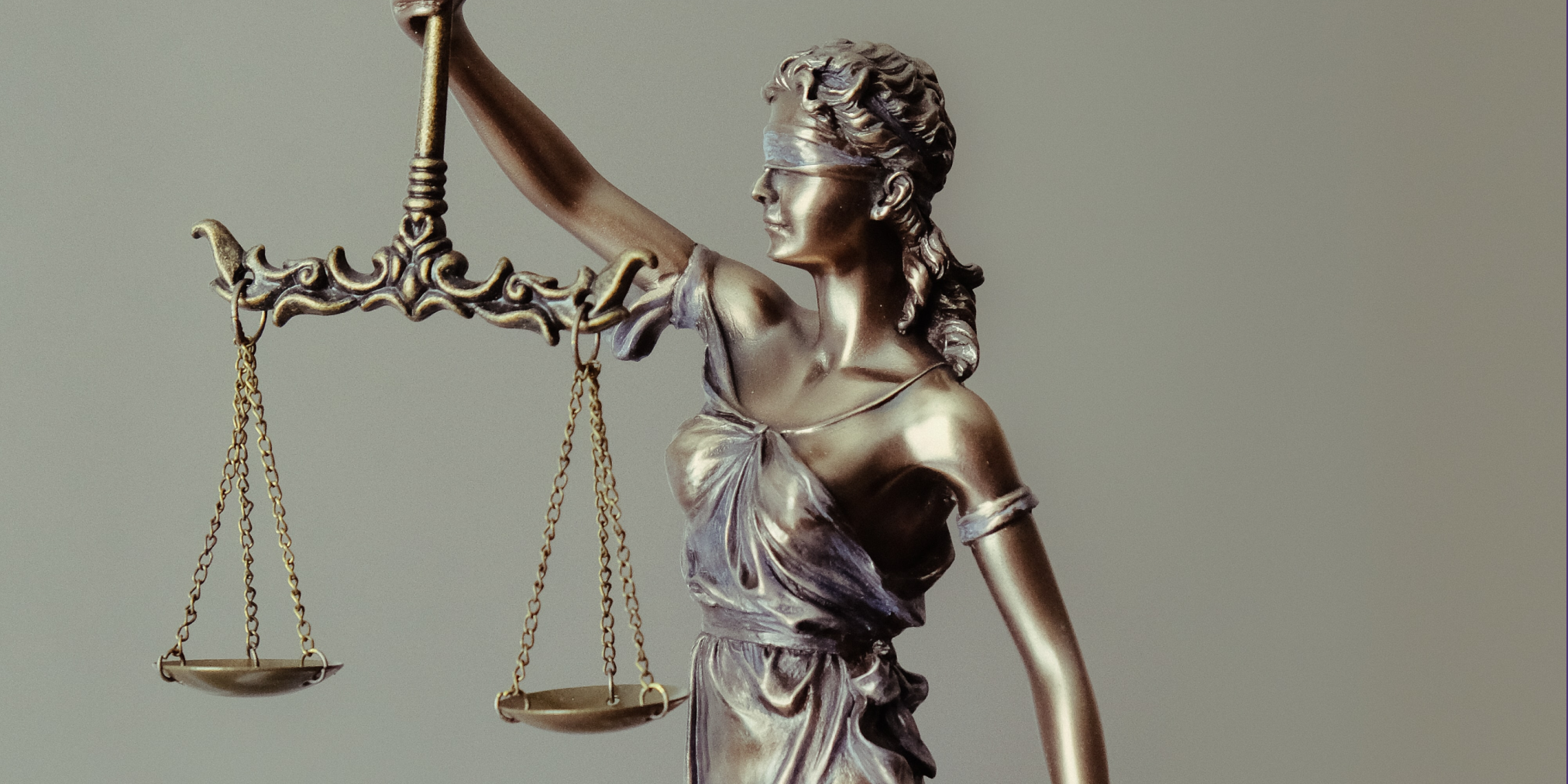 This week, we wrestled with how to show up to work in the midst of chaos and change in the world, yet again.
Yet this week felt different.
Where other companies have chosen to restrict employees from "talking politics" at work, we have not followed suit.
For me, the reasons not to enact such a policy are simple:
Who gets to decide what is political? Often, it's people in charge, who already have more power in the organization.
Who gains or suffers from the decision? Typically those with less power, those who are more vulnerable.
If something core to my identity and experience is deemed 'political' and thus unwelcome, how can the rest of me show up? Likely, it would lead to disconnecting from the team, and over the long term, leaving the company.
Policies that restrict difficult conversations are optimizing for a kind of false harmony – a fiction that suggests everything is fine, even when it is not, and rejects those who are struggling.
These policies build a brittle culture: we can all work together, unless something is hard. We don't do hard. Good vibes only.
You can't numb those hard feelings without numbing the other affects, our emotions. You cannot selectively numb. So when we numb those, we numb joy, we numb gratitude, we numb happiness.
In the interest of building a more resilient team, we choose to make space for difficult conversations, and that includes sharing stances we may not all agree with.
For me, the Supreme Court decision and the potential impacts on pregnant people in the US has been occupying a lot of my mental cycles. We value transparency, so it felt out-of-integrity to hide it away.
I chose to share to help provide context for folks who might be farther away from the issue.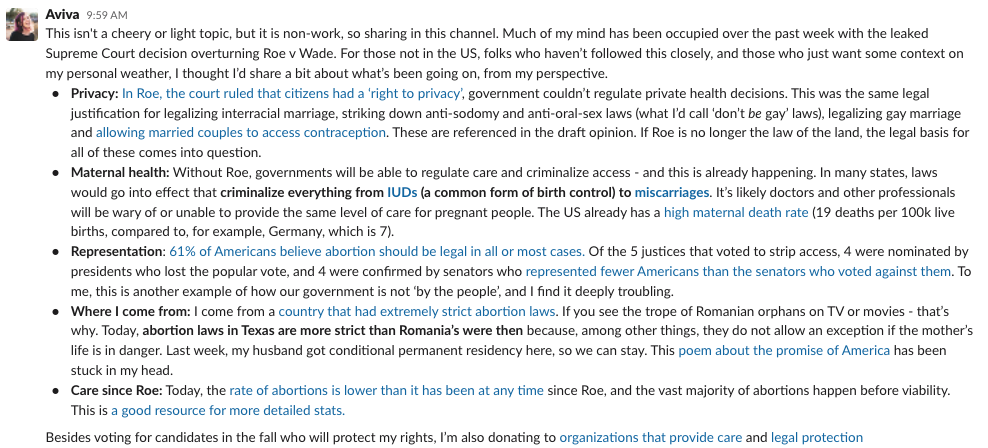 Through this post, I heard from team members on how they were responding. I felt closer to them. I felt safer.
I hope as we continue to grow, we can keep making space for the vulnerable conversations.
Metrics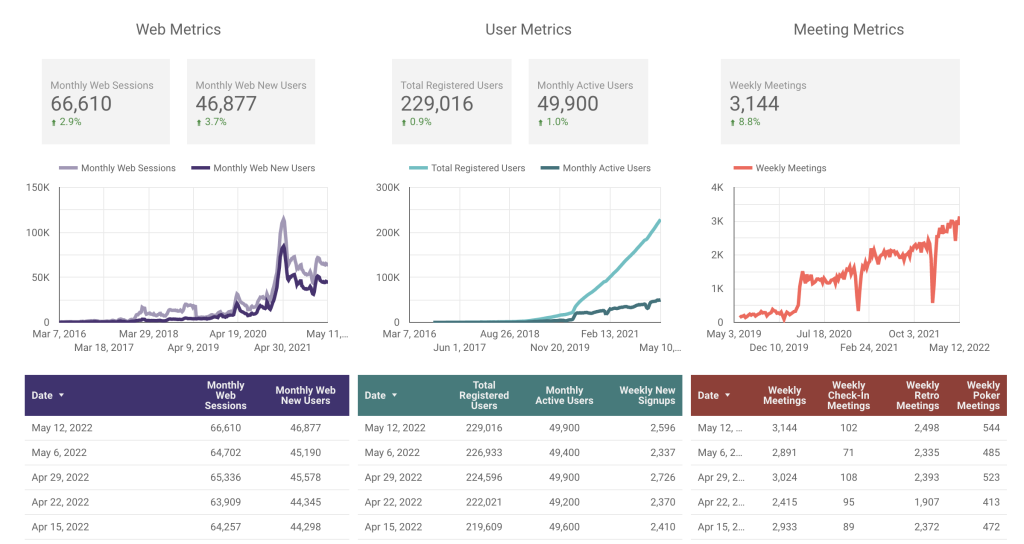 This week, we changed our metrics measuring cadence from Friday–Friday to Thursday–Thursday. For some of our metrics, such as for Total Registered users, this means we're only measuring 6 days of activity where normally we'd be counting 7. Even so, the metrics were strong this week. Highlights are the increasing the number of new users visiting our marketing site as well as record numbers of Retro and Poker meetings being run.
This week we…
…improved our in-progress Azure DevOps integration with search and pushing estimates. This integration is currently behind a feature flag, and shaping up nicely.
…proposed our T2 strategy to the company. Should this pass our governance process next week, it'll be adopted as our key goals for May through August of this year.
…proposed changes to how we create temporary squads. With a new strategy cycle completing, we'll be reforming our squads and evolving how we do it.
…welcomed our new Head of PLG Sales & Success to the team!
Next week we'll…
…draw conclusions from quantitative and qualitative research about the experience of new users.
…enjoy a slack week to think about new challenges, as we gear up for our next trimester.
Join our Fully-Remote Global Team
Help us create a world where every meeting is worth the time invested.